Advisory: Be careful of what you read on social media. The algorithms used by these platforms have no regard for Biblical truth. They target your emotions to keep you engaged on their site so their advertisers can drop more ads. These platforms exist to enrich their stockholders. Consider God's promise to Believers in James 1:5, "If any of you lacks wisdom, you should ask God, who gives generously to all without finding fault, and it will be given to you."
CHRISTIAN PROSECUTION IS HERE, GOOGLE, MICROSOFT, AND FACEBOOK SUPPORT NEW 'CONTRACT' LAUNCHED BY INTERNET INVENTOR TIM BERNERS-LEE TO END 'DIVISION'
It looks like we are entering the days where the truth of God's Word will be blotted out of existence on the internet. The inventor of the internet has just launched a new 'contract' to so-called 'fix' the internet: World Wide Web inventor Tim Berners-Lee on Monday unveiled a 'Contract for the Web' to halt 'misuse' by governments, companies, and individuals … If we don't act now – and act together – to prevent the web from being misused by those who want to exploit, divide and undermine, we are at risk of squandering its potential for good … His unveiling of the final document on Monday comes as government, business, and civil society leaders gather in Berlin for the four-day UN Internet Governance Forum … He called on governments to strengthen laws and regulations … More than 150 organizations including companies such as Google, Microsoft, Facebook, and Reddit … have backed the plan." (source).
Of course, an error will still be allowed, but this is a target specifically against the TRUTH and to push this "common good" we hear so much about. There are a famine coming friends, just as God prophesied. A famine for the TRUTH, because Satan is uniting the world against the truth and is seeking to stop the truth from being shared. God said this was coming:
The document calls for stronger laws and regulations, companies that put democracy before profits and users to demand their 'digital rights'
Tech giants such as Google, Microsoft, and Facebook have announced their support, as have the governments of France, Germany, and Ghana
Published: 8:54 am, 25 Nov 2019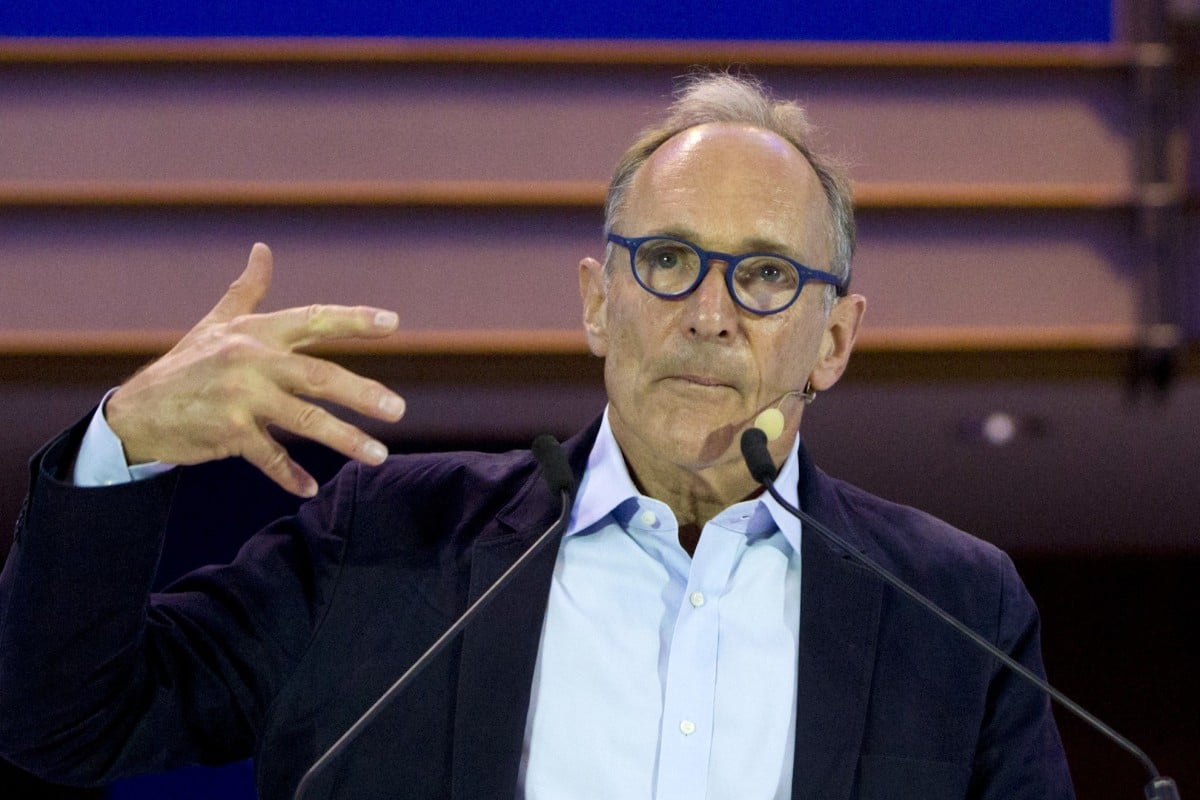 Tim Berners-Lee pictured at a data privacy conference at the European Parliament last year. Photo: APWorld Wide Web inventor Tim Berners-Lee on Monday unveiled a "Contract for the Web" to halt "misuse" by governments, companies, and individuals, bringing several capital cities and tech titans like Google aboard.
"If we don't act now – and act together – to prevent the web being misused by those who want to exploit, divide and undermine, we are at risk of squandering" its potential for good, Berners-Lee said in a statement from his World Wide Web Foundation.
Credited with laying the groundwork for the web – the universe of multimedia web pages accessible via the internet – in 1989, the computer scientist has been developing the so-called Contract for the Web since last year.
His unveiling of the final document on Monday comes as government, business, and civil society leaders gather in Berlin for the four-day UN Internet Governance Forum.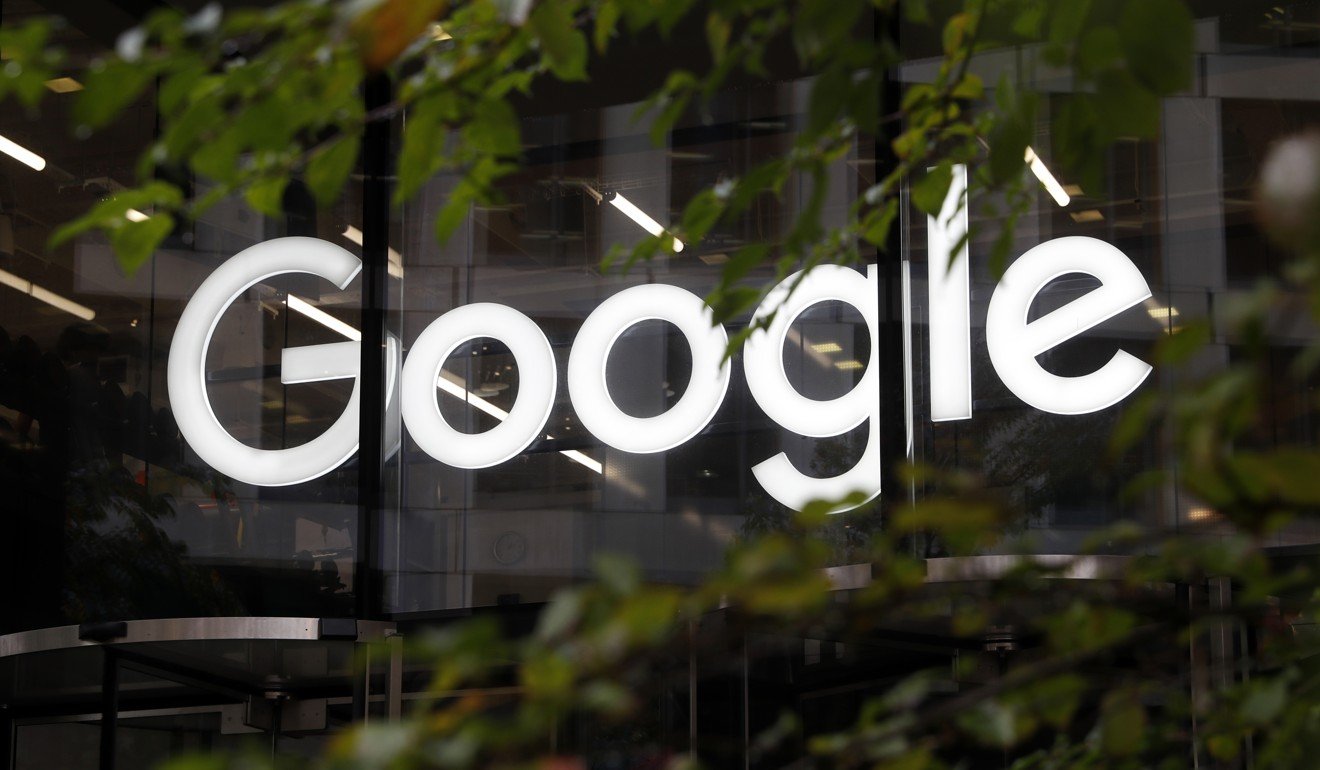 Tech titans like Google have backed Berners-Lee's plan. Photo: AP
Berners-Lee said his contract, developed in cooperation with dozens of experts and members of the public, is "a road map to build a better web".
He called on governments to "strengthen laws and regulations" and companies "to ensure the pursuit of profit is not at the expense of human rights and democracy".SUBSCRIBE TO SCMP TODAY: INTL EDITIONGet updates direct to your inboxSUBMITBy registering, you agree to our T&C and Privacy Policy
"Citizens must hold those in power accountable, demand their digital rights be respected and help foster healthy conversation online," Berners-Lee added. More than 150 organizations including companies such as Google, Microsoft, Facebook and Reddit and interest groups like Reporters Without Borders and the Electronic Frontier Foundation have backed the plan.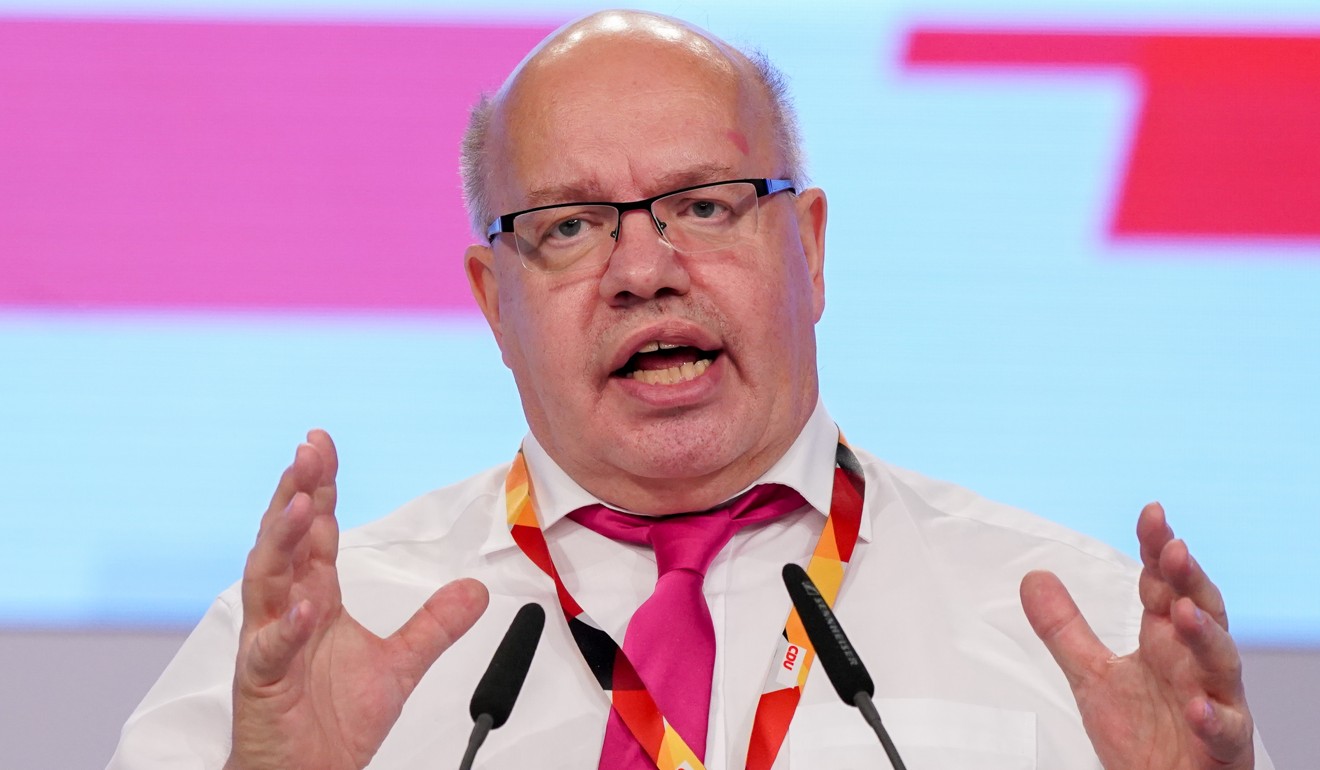 Peter Altmaier, Germany's economy minister, has spoken in support of the 'Contract for the Web' Photo: DPAMeanwhile, the governments of France, Germany and Ghana are on board, as are thousands of individuals.
"I will stand up for the preservation of the free internet that we have grown to know and love in recent decades," German economy minister Peter Altmaier said in a statement ahead of the UN gathering.
Berners-Lee originally conceived the web while working at European particle physics lab CERN, as a way for scientists around the world to share information about their research.
But in recent years he has grown alarmed by abuse of the technology in society, business, and politics.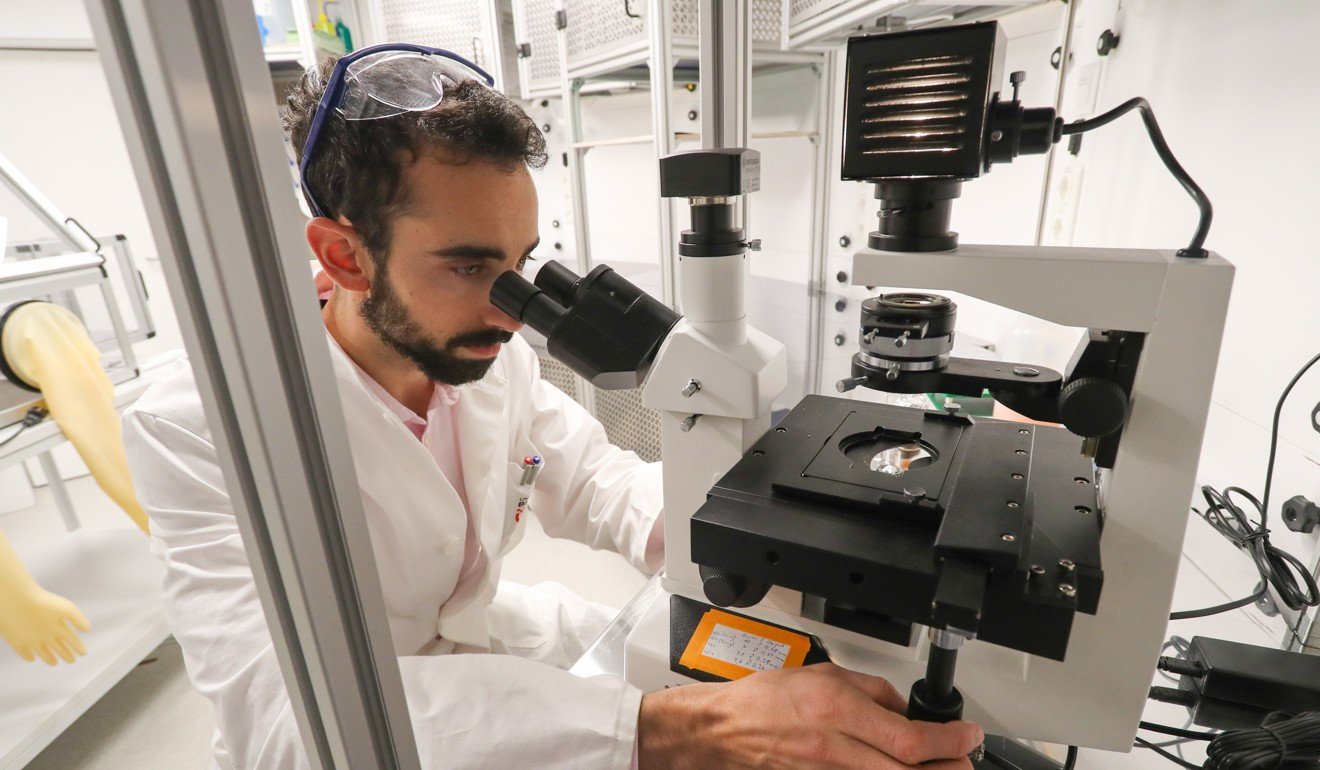 The web was originally envisaged as a way for scientists around the world to share information about their research. Photo: EPA
The WWW Foundation highlighted rising cyberbullying, growing use of the web by politicians to manipulate news media and widespread online scams.
It also noted that rates of web access in emerging economies lag far behind those in industrialized nations, with 46 percent of people worldwide not online.
"We need real and durable involvement of emerging and developing countries," Germany's Altmaier said. "Free access to the internet must be a fundamental, human right, valid for people around the world."
As well as his "Contract for the Web", Berners-Lee has looked to tackle the internet's issues from a technical angle, in 2018 launching a development platform called "Solid" aimed at giving users control of their data. Source
Amos 8:11 …'Behold, the days come, saith the Lord God, that I will send a famine in the land, not a famine of bread, nor a thirst for water, but of hearing the words of the Lord.'
John 9:4 …'I must work the works of him that sent me, while it is day: the night cometh, when no man can work.'
Many times the Bible attributes something to God, when in fact He is simply allowing Satan to do that particular work. And it is Satan's desire for the truth to be stopped because it is through the truth that we are set free … "And ye shall know the truth, and the truth shall make you free." (John 8:32). Satan does not want us to be free through Christ Jesus our Lord and Saviour. He wants us to remain chained to this world and locked out of God's kingdom.
You will notice that this new contract is seeking to stop those who use the internet to 'divide.' Well, what divides the world more than TRUTH? … "Suppose ye that I am come to give peace on earth? I tell you, Nay; but rather division." (Luke 12:51). And the reason truth divides is because the majority of the world and churches do not want to follow it. They would rather follow their own ways and the traditions of man. Thus when the truth is presented, it causes division. And now we have this worldwide ecumenical movement to unite everyone together in this great Babylonian 'soup' for the sake of 'peace and safety.' Thus the plans by those in control to shut down the truth! Just look at some of our recent news articles:
Majority of Americans want jail time for those who commit 'hate speech'
America, the UN and Vatican to ENFORCE Ecumenism
The Call for Catholics and Protestants to unite against a COMMON ENEMY
Hate Speech now 'Terrorism' as Facebook hands over data to French court
"If unity could be secured only by the compromise of truth and righteousness, then let there be the difference, and even war." (The Spirit of Prophecy, Vol.4, p.46)
And who do you think is that 'common enemy' who they are seeking to get rid of? God's true people who expose the plans of Satan in the fallen churches and the world, and who point people to the TRUE gospel message. We are merely sharing the truth in love to SAVE people. But Satan is turning that around and portraying our message of love as a message of 'hate and division.'
Dark days are coming friends and we must study God's Word like never before so that the truth will be imprinted upon our minds! Then, they won't be able to take that truth away from us … "Thy word have I hid in mine heart, that I might not sin against thee." (Psalm 119:11).
It may be a good idea to start saving documents to your computer, so that you can reach them offline, ready for the days coming when the truth will be banned from the internet. But please pray that the Lord will continue to keep open the way for us to share the truth for as long as possible on the internet. As many souls are being reached for God's kingdom through ministries like this.
The loud cry WILL go forward in God's power! … "And after these things I saw another angel come down from heaven, having great power; and the earth was lightened with his glory. And he cried mightily with a strong voice, saying, Babylon the great is fallen, is fallen, and is become the habitation of devils, and the hold of every foul spirit, and a cage of every unclean and hateful bird. For all nations have drunk of the wine of the wrath of her fornication, and the kings of the earth have committed fornication with her, and the merchants of the earth are waxed rich through the abundance of her delicacies. And I heard another voice from heaven, saying, Come out of her, my people, that ye be not partakers of her sins, and that ye receive not of her plagues." (Revelation 18:1-4)
Are you taking part in sharing the 'everlasting gospel'? Please be a vessel for the Lord and proclaim His glory and truth while the way is still open … "I must work the works of him that sent me, while it is day: the night cometh when no man can work." (John 9:4). Source
No weapon formed against you shall prosper, And every tongue which rises against you in judgment You shall condemn. This is the heritage of the servants of the Lord, And their righteousness is from Me," Says the Lord.
Vice President Mike Pence told a crowd of graduates from the Christian-based Liberty University in Lynchburg, Virginia, that they ought to be ready for ridicule because this secular world is about as intolerant of those of the faith as can be.
There is no doubt that persecution is a stark reality of living the Christian life. Christian persecution is to be expected: the apostle Paul warned that "everyone who wants to live a godly life in Christ Jesus will be persecuted" (2 Timothy 3:12). Jesus said that, if they persecuted Him, they will also persecute His followers (John 15:20). Jesus made it clear that those of the world will hate Christians because the world hates Christ. If Christians were like the world—vain, earthly, sensual, and given to pleasure, wealth, and ambition—the world would not oppose us. But Christians do not belong to the world, which is why the world engages in Christian persecution (see John 15:18–19). Christians are influenced by different principles from those of the world. We are motivated by the love of God and holiness, while the world is driven by the love of sin. It is our very separation from the world that arouses the world's animosity (1 Peter 4:3–4).
Christians must learn to recognize the value of persecution and even to rejoice in it, not in an ostentatious way but quietly and humbly because persecution has great spiritual value. First, the persecution of Christians allows them to share in a unique fellowship with the Lord. Paul outlined a number of things he had surrendered for the cause of Christ. Such losses, however, he viewed as "rubbish" (Philippians 3:8) or "dung" (KJV) that he might share in the "fellowship of [Christ's] sufferings" (Philippians 3:10). The noble apostle even counted his chains as a grace (favor) that God had bestowed upon him (Philippians 1:7).
Second, in all truth, Christian persecution is good for believers. James argues that trials test the Christian's faith, develop endurance in his life, and help develop maturity (James 1:2–4). As steel is tempered in the forge, trials and persecution serve to strengthen the character of believers. A Christian yielding graciously to persecution demonstrates that he is of superior quality as compared to his adversaries (see Hebrews 11:38). It's easy to be hateful, but Christlikeness produces kindness and blessing in the face of evil opposition. Peter says of Jesus, "When they hurled their insults at Him, He did not retaliate; when He suffered, He made no threats. Instead, He entrusted Himself to Him who judges justly" (1 Peter 2:23).
Third, Christian persecution enables believers to better value the support of true friends. Conflict can bring faithful children of God together in an encouraging and supportive way they might not have known otherwise. Hardship can stimulate the Lord's people toward a greater resolve to love and comfort one another and lift one another to the throne of grace in prayer. There's nothing like an unpleasant incident to help us reach a greater level of brotherly love.
Even in the face of Christian persecution, we can press on. We can thank God for His grace and patience with us. We can express gratitude for those whom we love in the Lord and who stand with us in times of distress. And we can pray for those who would accuse, misuse, or abuse us (2 Corinthians 11:24; Romans 10:1).

But realize this, that in the last days difficult times will come. For men will be lovers of self, lovers of money, boastful, arrogant, revilers, disobedient to parents, ungrateful, unholy, unloving, irreconcilable, malicious gossips, without self-control, brutal, haters of good, treacherous, reckless, conceited, lovers of pleasure rather than lovers of God, holding to a form of godliness, although they have denied its power; avoid such men as these.
Among them are those who enter into households and captivate weak women weighed down with sins, led on by various impulses, always learning and never able to come to the knowledge of the truth. Just as Jannes and Jambres opposed Moses, so these men also oppose the truth, men of depraved mind, rejected in regard to the faith. But they will not make further progress; for their folly will be obvious to all, just as Jannes's and Jambres's folly was also. Now you followed my teaching, conduct, purpose, faith, patience, love, perseverance, persecutions, and sufferings, such as happened to me at Antioch, at Iconium, and at Lystra; what persecutions I endured, and out of them all the Lord rescued me! Indeed, all who desire to live godly in Christ Jesus will be persecuted.
But evil men and impostors will proceed from bad to worse, deceiving and being deceived. You, however, continue in the things you have learned and become convinced of, knowing from whom you have learned them, and that from childhood you have known the sacred writings which are able to give you the wisdom that leads to salvation through faith which is in Christ Jesus. All Scripture is inspired by God and profitable for teaching, for reproof, for correction, for training in righteousness; so that the man of God may be adequate, equipped for every good work.
I solemnly charge you in the presence of God and of Christ Jesus, who is to judge the living and the dead, and by His appearing and His kingdom: preach the word; be ready in season and out of season; reprove, rebuke, exhort, with great patience and instruction. For the time will come when they will not endure sound doctrine; but wanting to have their ears tickled, they will accumulate for themselves teachers in accordance to their own desires, and will turn away their ears from the truth and will turn aside to myths. But you, be sober in all things, endure hardship, do the work of an evangelist, fulfill your ministry.
2 Timothy 3:1-4:5
According to the word of God, as Christians, we are living in difficult or perilous times. One of the greatest of those perils is the threat posed by false teachers. This site is a call to action for believers. The call to action is this: Trust(1) in the truthfulness and sufficiency of God's word. Submit(2) to His sovereignty over our lives. Study(3) His word with humility and fear. Test(4) those who call themselves Apostles or claim any other title of spiritual authority. Prove(5) your love for God by not fearing man, and warn those who do not know God whether or not they claim to be Christian. Expose(6) the lies that claim to be God's truth. Love(7) others sacrificially. Judge(8) with righteous judgment. Examine(9) yourself to see if you're in the faith. Endure(10) to the end.
A working definition of hate speech is "speech that is intended to insult, intimidate, or cause prejudice against a person or people based on their race, gender, age, sexual orientation, political affiliation, occupation, disability, or physical appearance." If that is the accepted definition, a Christian should never participate in hate speech. However, the problem is that the definition of hate speech is broadening over time. Proclaiming that a certain belief is wrong or that a certain activity is sinful, based on biblical principles, is increasingly being included in the definition of hate speech.
Ephesians 4:15 refers to "speaking the truth in love." First Peter 3:15 instructs Christians to defend their faith, but to do so "with gentleness and respect." Colossians 4:6 proclaims, "Let your conversation be always full of grace, seasoned with salt." Sadly, some Christians fail to follow these biblical instructions. Some Christians (or at least people who claim to be Christians) speak the truth but speak it in such a way that it is very hateful. One prominent example would be Westboro Baptist Church and its "God hates fags" slogan. Westboro Baptist Church is correct in declaring the Bible's teaching that homosexuality is sinful, but they are declaring this truth in such a way that it is intended to be incendiary, offensive, and hurtful. Needless to say, the Bible does not support such methods.
It is likely that in the near future, governments will begin declaring more speech as hate speech, thereby making it illegal. In some parts of the world, it is illegal to say that homosexuality is a sin. In some countries, it is illegal to declare one religion right and other religions wrong. This steady broadening of what qualifies as hate speech could eventually lead to any effort to evangelize being declared hate speech since it would be "hateful" to tell a person that what he/she currently believes is incorrect.
What the perpetrators of this expanded hate speech definition fail to realize (or admit) is that to tell someone the truth is an act of love, not hate. Is it hateful for a teacher to tell a student that his/her answer is wrong? Is it hateful for a building inspector to tell a construction company that they are building on a faulty foundation? Of course, the answer to these questions is no. However, that is precisely the illogic that is being applied to current hate speech legislation. Telling someone that his/her religious views are wrong is somehow hateful. Telling someone that his/her lifestyle is immoral is somehow hateful. The logic is not, in any sense, consistent with how truth is determined in other areas of society.
Our goal is to speak the truth in love. We do not hate Muslims, Hindus, Buddhists, Catholics, Mormons, or Jehovah's Witnesses. Rather, we simply believe that these groups are making some serious theological and biblical errors. We do not hate homosexuals, adulterers, pornographers, transsexuals, or fornicators. Rather, we simply believe that those who commit such acts are making immoral and ungodly decisions. Telling someone that he/she is in the wrong is not hateful. In reality, refusing to tell someone the truth is what is truly hateful. Declaring the speaking of truth, presented respectfully, to be hate speech, is, in fact, the ultimate demonstration of hate. Source
1 John 4:3 and every spirit that does not confess that Jesus Christ has come in the flesh is not of God. And this is the spirit of the Antichrist, which you have heard was coming and is now already in the world.
People's hearts are troubled, their minds are in a state of confusion, the Bible tells us a time of great delusion that will come upon the people, that time has arrived, the politicians must come up with more significant and more believable lies in order to bring on the antichrist, we have entered the doorstep Tribulation.
"Unless God has raised you up for this very thing, you will be worn out by the opposition of man and devils"…
StevieRay Hansen
Editor, HNewsWire.com
The Birth Pains Are Growing Stronger….
"Man will ultimately be governed by God or by tyrants."
My name is Steve Meyers and I need to share a vision and warning that the Lord showed me back in April 2007….
Many of you will ask why I waited so long to share the warning. I didn't. I shared the story with everyone that would listen from pastors to friends to family to colleagues. Immediately following the initial vision, I called a close friend. I told him to sit down that I had something to tell him. I needed it documented as I knew this was supernatural and from God. As I witness events unfolding today, I need to share the vision again.
The risk of loss in trading futures and options on futures can be substantial. The author does not guarantee the accuracy of the above information, although it is believed that the sources are reliable and the information accurate. The author assumes no liability or responsibility for direct or indirect, special, consequential or incidental damages or for any other damages relating or arising out of any action taken as a result of any information or advice contained in this commentary. The author disclaims any express or implied liability or responsibility for any action taken, which is solely at the liability and responsibility of the user. Steve Meyers
The silencing of the American people before 2020?
"The human heart is an idol factory."
The Un-Godly — Those That Suppress the Truth, the social media giants built multi-billion dollar empires by giving everyone a voice, but now that they have such a dominant position on the Internet they have decided that many prominent conservative voices should be completely silenced.
Our government has been overthrown. As evidenced by Trump's capitulation on the border, his recent servitude to the GMO industry and his acquiescence to the warmongers, our President has been compromised. Our liberties are being eliminated one by one. Gun confiscation is next. The Constitution is gasping its last breaths. Our borders are destroyed and our culture has been turned upside down by every perversion known to man.
The Left, a broad term for Liberal Socialist Democrats that can only be explained fully by using the Bible explanation of the human race is as follows. A servant of Satan, because you are either saved or lost. This election has brought out the true nature of who you serve. Simply put, it's Donald Trump, Conservatives, and Christians against the rest of the world. The Left's Love applies only to those who believe as they do. They Love evil and commit Anarchy against those who love good. They are governed by lies and never tell the truth. On this Friday, Inaugural Day for the swearing-in of Donald Trump as the 45th President of the United States the Left wants to commit widespread Anarchy to shut down the swearing-in ceremony. Their goal of transforming America, which was founded in Judea Christian values into a Pagan Nation is almost complete. Their goal has always been the total removal of God from American society and the downfall of America. Donald Trump says he is a Presbyterian, but he left off the USA, an apostate church.
Everything done in dark will be brought to light, being biblically bankrupt will not exclude the elitist.
Let Me Make This Abundantly Clear. (I Am Apolitical) While I Have a General Distaste for Politicians No Matter the Party They Belong To, I Am Unashamedly Politically a Bible Believing Conservative Christian. I Have a Severe Distrust of Government. I Believe It Is the Most Inefficient and Ineffective Way to Accomplish Most Things. While I Strongly Disagree with Liberals/Progressives and Conservative on Most Political Issues, and While I Believe Liberals/Progressives and Most Politicians Are Terribly Misguided and Naive About What Big Government Will Eventually Result In, I Strive to Not Question Their Motives. at the Same Time, While I Find Myself in Agreement with Conservative Politicians on Some Issues, I Do Not Believe Electing Republicans Is the Answer to Everything. for Me, Very Sadly, the Main Difference Between Republicans and Democrats Is How Quickly They Want to Drive the Car Towards the Cliff. Simply Put, I Do Not Believe the Government Is the Solution for Everything. I Do Not Place Any Faith, Trust, or Hope in Any Politicians to Fix What Is Wrong with the World. "Come Lord Jesus!" (Revelation 22:20) StevieRay Hansen
Tagged Under: Banks, tribulation, hnewswire StevieRay Hansen, HNewsWire, antichrist,digital gulag, antichrists, Apple, Bible, Big Tech, bigotry, Christian baker, Christianity, Christians, Colorado, Colorado Civil Rights Commission, conservatives, deep state, demonic assault, end of days, end times, Facebook, First Amendment, free speech, Google, hate groups, Hate speech,Electronic Prison, Birth Pains
SRH: There is little doubt that the United States is a country in decline in many ways as 2023 draws to a conclusion. People are…
Read More
We make every effort to acknowledge sources used in our news articles. In a few cases, the sources were lost due to a technological glitch. If you believe we have not given sufficient credit for your source material, please contact us, and we will be more than happy to link to your article.