They're Planning to Starve You to Death if Needed: Another U.S. Food Processing Plant Explodes. The Number of Food Processing Plants That Have Caught Fire in the U.S. Is Growing
The scene can be somewhat dystopian and third world when you look at it: as a result of the pandemic and the new way that our economy is forced to do business, Americans all over the country are waiting in line – even for the most basic of essentials.
For example, Bloomberg points out that in Vermont, food banks have to deal with "miles long" lines of cars, and at Covid testing sites in Florida, people have to show up with full tanks of gas because of how long they have to wait.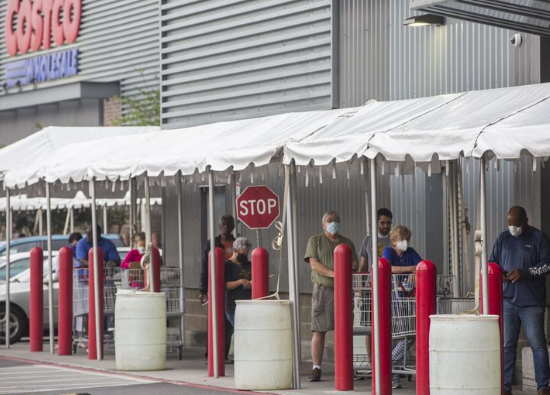 Biblical Prophecy Unfolding: Wheat Supplies Dwindling, Worldwide Food Shortages, Millions Will Starve. The Plandemic Will Usher in the Great Tribulation!
HNewsWire: Another food processing plant went up in flames last weekend. Add this poultry business in California to the growing list of US food plants that have been knocked offline in the past year due to "accidental fires."
Los Angeles-based KTLA reported QC Poultry processing plant in Montebello, California, located just east of East Los Angeles and southwest of San Gabriel Valley, caught fire around 1600 local time Sunday. Firefighters responded to the large industrial plant as heavy smoke billowed from the roof.
"As members [firefighters] began to deploy, the fire was upgraded to a third alarm commercial fire. Firefighters initially took a defensive stance and held the fire from spreading to any other nearby structures," Montebello Fire Department said. The fire was declared "knocked down" by 2000 local time.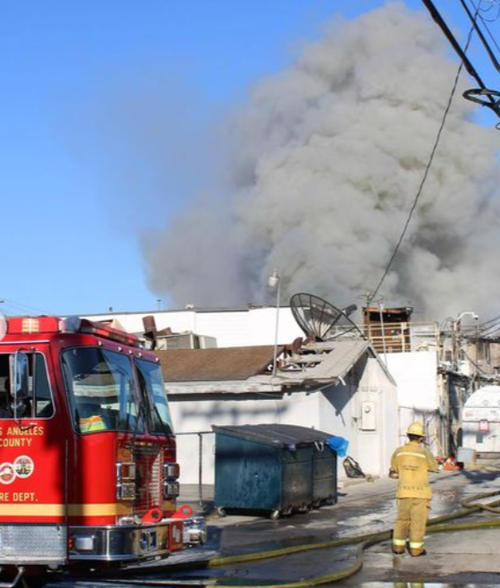 KTLA said there was no damage to other building structures nearby. The fire's cause is unknown...
While the fire seems insignificant, it's part of a much larger issue of a spate of mysterious fires taking out America's food supply chain one by one over the last year.
We tallied a list in June of a couple dozen or more food processing plants that have caught fire (find the list here).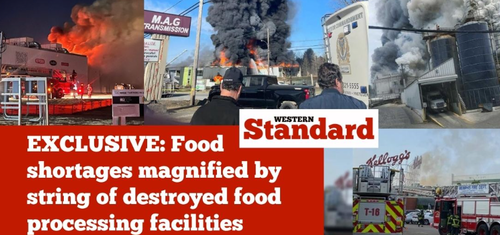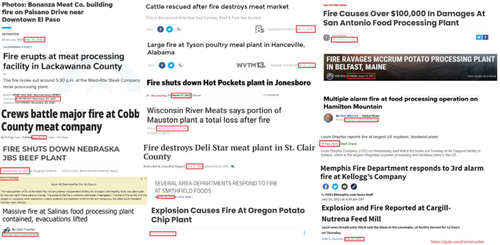 Some on Twitter questioned if America's food industry is being sabotaged...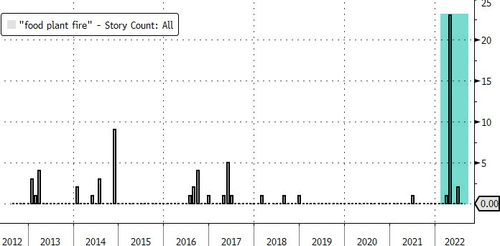 ... nothing to see here (story count of "food plant fire" in all media outlets).
Remember who wants the world to "eat bugs":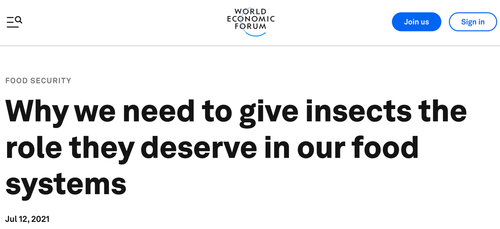 Satan Soldiers Have a Plan For The people, A.K.A Plandemic… You Can Thank Google, Most of the Social Media Platforms, Congress, and Mainstream Media for Lying to You About the Food Shortage… Get Prepared, the Plandemic Seems to Be Working for the New World Order Elitist, Food Shortages Are Coming to America
Will Putin Fulfill Biblical Prophecy and Attack Israel?