Watchman: Fauci Was Like the Pied Piper in That Many People Would Listen to His Terrible Tune (Demonic) And Follow Him. You Can Perceive Evil if You Have God in Your Heart. Otherwise, You Will Always Succumb to Evil
HNewsWire: Evidence suggests that the injections damage the immune system over time in a dose-dependent way. Only if one survives the spike protein's immediate toxicity may one enjoy the benefits of its long-term effects.
Sen. Rand Paul (R-Ky.) slammed the White House's Dr. Anthony Fauci and HHS Secretary Xavier Becerra for failing to provide critical information regarding a new COVID-19 subvariant.
"How is it that the flu vaccination varies every year, but this vaccine is not?" On Tuesday, Paul spoke to Fox News. "You may have a point there," I'll admit. As long as you can tell me, "We have a new vaccination that truly has anything to do with the present infection," I'll take you at your word,'" the man added.
Omicron subvariant BA.5 is particularly worrisome because of its high transmissibility, Fauci said last week in an interview with CNN that was widely reported. There is "basically no meaningful protection" against the current subvariant for those infected during the initial COVID-19 waves, Fauci also stated at a White House meeting a few days ago.
Doctor-turned-politician Paul told Fox that Omicron "was roughly 90% less likely to put you in the hospital than [the] initial variation," stating that Americans should essentially "ignore" what Fauci and Becerra are saying about the newest strain of the virus.
"So how can you draw any judgment other than the emotionalism and sensationalism of the government?" he questioned if anybody was giving him any information.
Although he's had two booster injections, Fauci was recently infected with COVID-19 and stated he took the Pfizer medicine Paxlovid before his symptoms reappeared.
The newest COVID-19 form is not "overly well" protected, according to Fauci, in a recent interview. That assertion was, however, utilized as an argument that they are beneficial in reducing the most severe symptoms.
Although vaccinations and boosters didn't prevent me from contracting an illness, I believe they had a significant part in preventing me from developing serious sickness," said Fauci, an 81-year-old federal employee who has worked in different roles in the federal government since the 1960s.
Fauci recommended in a recent interview with the Washington Post that Americans between the ages of 5 and 50 be permitted to have a second booster injection.
For those under the age of 50 who have not had their first booster shot in months, the federal government should enable them to have a second injection."Immunity is likely diminishing if I get a third dose [in 2021]," Fauci said.
He's a poor little guy Even though Fauci has been exposed lying several times, he is still striving to stay relevant. It's time for you to go, so please do so.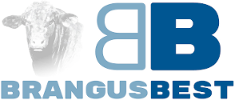 Beef in Bulk: Half, Quarter, or Eighth Cow Shipped to Your Door Anywhere within Texas Only
We do not mRNA vaccinate our cattle, nor will we ever!
Grass Fed, Grass Finished Beef!
Here is a discount code for HNewsWire readers to get 20 percent off first order:
HNEWS20
From Our Ranch to Your Table