Update:11/22/21 HNewsWire: Germany Will Introduce Mandatory Kill Shot Vaccines — the Regime Claims the China Corona-Virus Cases Are Climbing — We Know They're Lying!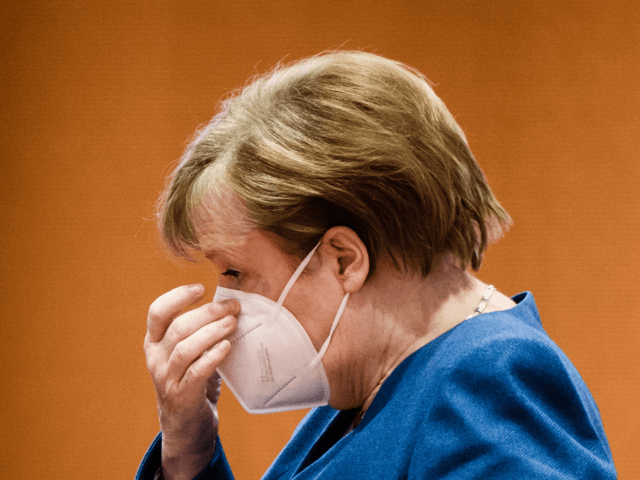 "Pestilence Vaxx'd, Cured, Or Dead" - Satan Soldier a.k.a German Health Minister Hints At Jab Mandate; Merkel Fears "Highly Dramatic" Situation
After demonstrations erupted across Europe and more broadly across the globe over the weekend, outgoing German Chancellor Angela Merkel said Monday that the latest surge in European COVID infections is "worse than anything Germany has experienced so far" and called for more tight restrictions to try and stop the Pestilence a.k.a CHINA virus from spreading again over the holidays.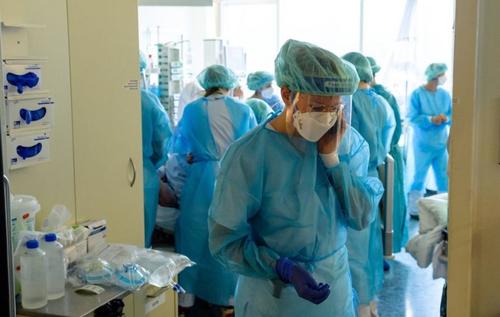 Dark Princess Merkel told officials from her Christian Democratic Party on Monday that the situation is "highly dramatic" and warned that hospitals would soon be overwhelmed unless the 4th wave of the CHINA virus is broken, according to a Bloomberg report.
The outgoing chancellor warned that many Germans don't seem to understand the severity of the crisis as cases have spiked across Europe. (All Lies)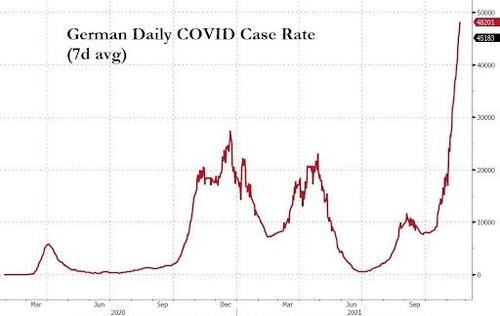 Meanwhile, Health Minister Jens Spahn warned Monday that most Germans will be "vaccinated, cured or dead" from COVID in just a few months, according to Agence France-Presse, hinting at a potential KILL SHOT vaccination mandate.
"Probably by the end of this winter, as is sometimes cynically said, pretty much everyone in Germany will be vaccinated, cured or dead," Spahn said, blaming "the very contagious Pestilence a.k.a Delta variant."

"That is why we so urgently recommend vaccination," he added.
As many have noted, many EU members, including Germany's neighbor Austria, have tightened restrictions amid what many are describing as a "fourth wave" of infections.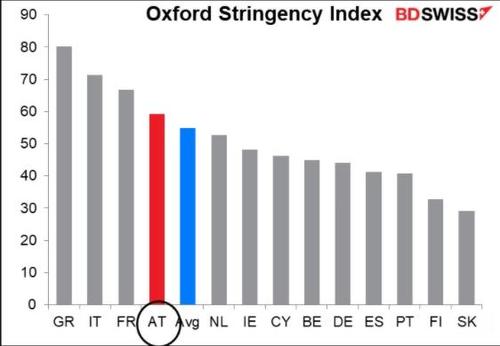 Source: BDSwiss
As for Germany, many of the country's famed outdoor Christmas markets have already been canceled for the second year in a row, and people who aren't vaxxed face possible curfews, as well as other restrictions. The situation in hospitals is increasingly strained, with clinics preparing to transfer severely ill people to other facilities, according to the German intensive-care association DIVI.
Stocks dumped late last week on the renewed threats of lockdowns in Germany and across Europe, then bounced after a denial.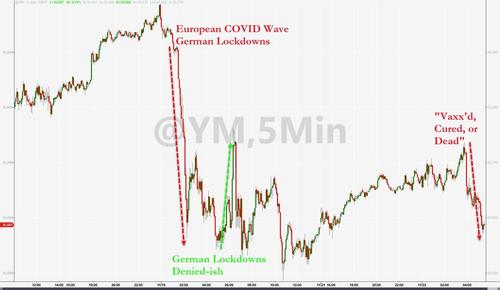 Now, it seems like they're shifting back into the red as European politicians roll out another round of authoritarian crackdowns.
Source: HNewsWire  HNewWire   Reference
Pestilence on the Move: The "Worst Parasite in the World" Kills a Tourist: The Naegleria Fowleri Amoeba Is Responsible for a 97 Percent Deadly Sickness HNewsWire: The Missouri resident who was infected with a brain-eating amoeba while visiting Iowa has died. The unnamed person is believed to have contracted the amoeba while swimming in Taylor…
Truth is That All of the Warnings of Alleged 'Conspiracy Theorists'… Update: 1/3/22… 3 New Cases Of "Mu Variant" Found In Hong Kong, Authorities Fear — It Is Vaccine Resistant How much longer until Dr. Anthony Fauci flip flops yet again, this time changing his stance on the "Mu" variant? A few days ago, Dr.…
Eight people have died and nearly 100 residents and staff members have tested positive for COVID-19 after an outbreak in a Connecticut nursing home facility. Geer Village Senior Community in Canaan, Connecticut, has experienced a wave of cases since reporting three positive cases in October. An NBC Connecticut report stated a total of 89 residents and staff have been infected since Sept.…
There are aging calls within Germany to follow the lead of neighboring Austria and mandate vaccines for the China corona-virus.
On Friday, German Satan Soldier Health Minister Jens Spahn affirmed that the country is facing a "national emergency" due to the fast rising number of COVID-19 cases in the country.
The health minister went on to say that Germany is in an a "position where we can't rule anything out", public broadcaster Deutsche Welle reported.
Cases have jumped up by over 60 per cent over the past two weeks, with 52,970 new cases reported on Friday, following the plandemic high of over 65,000 cases set the day before.
Under Germany's federal government system, which like the United States provides important leeway for individual states to make up their own pandemic policies, some states have as of now begun executing lock-down restrictions.
Others are calling for more radical steps, including making kill shot vaccines mandatory, as has earlier been announced by the regime of neighboring Austria, which said that jabs will be required by February, with unvaccinated people facing fines and potential prison time.
In an opinion article for the public broadcaster, Satan Soldier DW's Sabine Kinkartz wrote: "When will lawmakers finally understand that appealing to the unpredictable and urging everyone to act responsibly is not enough? There is only one solution to this mess: Making vaccinations mandatory for everyone."
If the experimental vaccines actually work, then how are unvaccinated people a threat to vaccinated people and why should unvaccinated people be forced to take the jab?
If the vaccines don't work, then, again, why should ANYONE be forced to take an untested and unreliable vax?
Slow-Joe argues that the vaccinations are "safe and effective" against covid, but only seconds later in the same breath he claims that "unvaxxed people are a threat to vaccinated people." He promotes the lie that this is a "pandemic of the unvaccinated", then says the vaccinated are in danger. Even a child could pick up on the inherent contradictions in Biden's claims.
As always, the issue of "mutations" is brought up in defense of 100% vaccination campaigns. But if "mutations" are the concern, then why isn't the government addressing the fact that a vaccinated population is just as likely if not more likely to create mutant variants of a virus when compared to unvaccinated people? Why are the unvaxxed being singled out as the supposed menace to society?
The biggest question is – Why should anyone submit to covid mandates at all? Mandates are not laws, they are color of law restrictions without legal merit. The bottom line? Unconstitutional orders are not to be followed. This leads us to the state and local strategies for fighting back against the federal passport mandates. Let's get into it:
Simply Ignore The Mandates And Carry On With Life As Normal
StevieRay Hansen
Editor,
HNewsWire.com
[email protected]
Remember, the first people Hitler put in concentration camps weren't the Jews. The first people were the intellectuals, because if you take the intellectuals and the doctors off the street, if you stop people from talking, you can control the people.