Satan Soldier Obama:"You Have to Fight to Provide People [With] the Information They Need to Be Free and Self-Governing." in Other Words, Government-Approved Narratives—Welcome to the NWO
Whatever the outcome of Musk's Twitter chase, it will be intriguing to watch. In my opinion, he should take over and shut down the whole platform, which is replete with government and corporate spying since it is a cancer on society. One of Musk's greatest contributions to the world right now would be to disperse the blue check cult. This time around, they won't have as much concentrated corporate and political power at their disposal to vent on other platforms.
Those who deny that this is an assault on free speech will say so, but they don't understand what free speech is. In their minds, saying "I'm going to destroy you and your way of life" while walking up to someone is an exercise in free speech.
Those who try to stop them scream that they are victims and complain that this is a violation of their constitutional rights.. My culture has taught me that making threats against someone and then expecting them to do nothing is not an acceptable practice. This lesson will eventually be learned by the liberals on Twitter and elsewhere.  Alt-Market
HNewsWire: Barack Obama and Hillary Clinton have both spoken out against free speech in the past 24 hours, asking on big tech to block viewpoints they disagree with even more.
At Stanford University on Thursday, President Obama said that technology corporations are "turbo-charging some of humanity's worst impulses," and that "one of the major causes for the weakening of democracy is the tremendous transformation that's taken place in how we communicate and consume information."
People are "dying because of lies," he said.
Two weeks ago in Chicago, President Obama declared "You have to struggle to give people [with] the knowledge they need to be free and self-governing." Obama's'misinformation' ploy was a direct replay of that statement. In other words, government-sanctioned stories.
However, as observed by The Federalist, Obama "An undercover court warrant was used to gather material on the Donald Trump campaign that was corroborated by the disinformation-laced Christopher Steele dossier, commissioned by Hillary Clinton's campaign and sponsored by the Kremlin. This false material was constantly utilized by Democrats to malign President Trump and to cast doubt on the validity of the 2016 presidential election."
New York's former Secretary of State Hillary Clinton jumped into the debate Thursday, writing, "Tech platforms have propagated misinformation and extremism with little responsibility for too long. Our transatlantic partners should support the Digital Services Act."
Even though Hillary Clinton sponsored the Russian disinformation dossier that Obama's government used against Trump, the former British agent hired to construct it pushed it to major news outlets, which sold the deception as long as they could squeeze blood out of that rock.
Miss Hillary, what was it you said about misinformation?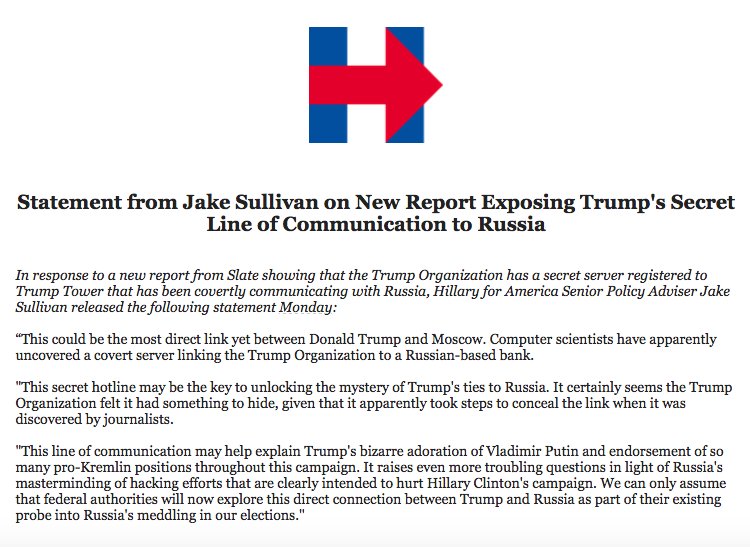 Be gentle with your skin. Our soaps are kind to your skin and create a creamy, silky lather that is nourishing. Small batches are made by hand. We only use the best natural ingredients. There are no chemicals, phthalates, parabens, sodium laurel sulfate, or detergents. GraniteRidgeSoapworks
Use the code HNEWS10 to receive 10% off your first purchase.
Biden Administration Gave to the American People, Hell on Earth… What about the Angel of Death? The Angel of Death if given the command of God, can take away a life, they will not do so unless they have received that command or if God wills it. Nothing personifies death. We all will experience death, but no one single angel by the name of Azrael carries out all of the death duties… Usually, the Lord doth no great thing for or against his people, without giving warning of it before it comes. It looks like that time has come, the American people refused to listen to wise counsel, therefore turning our country into a sewer pit of sexual perversion targeting our children. The strong delusion has taken hold and hell on earth, cometh. LGBTQE Goal Is Destruction of Christianity in…
SRH: Satan Soldier Obama claimed Wednesday that government regulation and control over the internet can fight a "desire for insanity" via the propagation of false propaganda.
An event presented by the Institute of Politics and the Atlantic magazine brought together 60-year-old president of the United States Barack Obama and the magazine's editor, Jeffrey Goldberg.
There is a demand for crazy on the internet that we have to deal with, Obama remarked, before adding that a combination of legislation and industry norms is required to handle the problem. Obama added.
Obama bemoaned the prevalence of false information in the United States, and he accused individuals who claim Vice President Joe Biden did not win the 2020 presidential election of believing in conspiracies.
A "systematic attempt to either push false information or hide accurate information for political advantage, financial gain, expanding power, repressing others, or targeting individuals you don't like" was cited by him as an example.
When it came to political life, Obama said smartphones have accelerated "an erosion of accountability norms and standards."
The rise of social media allowed this sort of discourse to "spread and accelerate," he claimed, implying that individuals who oppose vaccines for the coronavirus are also deluded.
Roughly a third rejects coronavirus vaccinations, which he calls a "medical marvel" that has been clinically tested by a billion people, while almost 45% of the population believes the current president was elected unlawfully and that the election was rigged.
When it comes to Biden's 2020 presidential campaign, a whopping 40% of Americans still don't feel the former vice president is the rightful winner.