and Now They Want to Blame This Pestilence on God,–GO TO HELL..
Oklahoma Governor Kevin Stitt called on U.S. President Donald Trump to declare the coronavirus pandemic an 'Act of God' to help oil firms in Oklahoma as they look to curtail or stop production until demand recovers.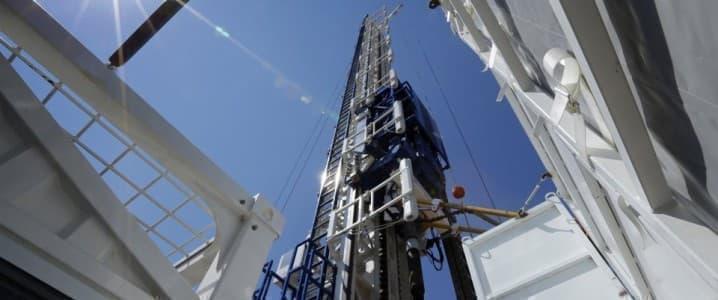 When you think you've seen or heard everything some dirtbag politician jumps up and pokes God in the eye intention, the Oklahoma governor Stitt believes this coronavirus (human-made bioweapon) should be categorized as an act of God, therefore, allowing for federal bailout money to keep the greedy oil industry afloat. We are now at the point that they blame GOD so they can persuade Washington's power brokers to bail out the same sector that manipulates, lies, and has harmed the American people through price gouging for years.
In a letter sent to President Trump on Saturday, Governor Stitt asked the Administration to declare the pandemic an 'act of God', which, as per a U.S. code on oil pollution liability and compensation is "an unanticipated grave natural disaster or other natural phenomenon of an exceptional, inevitable, and irresistible character the effects of which could not have been prevented or avoided by the exercise of due care or foresight."
Governor Stitt of Oklahoma wrote in his letter to President Trump that by declaring the COVID-19 pandemic an 'Act of God' or force majeure, the Administration would protect producers "from actions to cancel leases held by production as a result of production stoppage."
"This will be a necessary step to encourage and support those operators who choose to stop production until demand returns and storage becomes readily available," Gov. Stitt said.

"Over-production of oil continues to threaten the economy, posing many environmental threats to Oklahoma and other producing states with no demand and rapidly diminishing storage capacity," the Governor noted.
Oklahoma Corporation Commission, the oil regulator in the state, passed last week an emergency order allowing oil producers to keep their leases if they shut production due to the very low oil prices, collapsing demand, and storage shortage.
Oil producers in Oklahoma and across the entire U.S. oil patch are curtailing production amid the glut and regional prices in the single digits because of lack of storage amid crashing demand.
Continental Resources is said to have stopped drilling operations and shut in most of its wells in North Dakota, ConocoPhillips is curtailing some production in Canada and the U.S. until market conditions improve—and these are just a few examples of large companies responding to the gloomy market conditions.
While Mainstream Media Continues to Push a False Narrative, Big Tech Keep the Truth From Coming out by Shadow Banning Conservatives, Christians, and Like-Minded People, Those Death Attributed to the Coronavirus Is a Result of Those Mentioned, They Truly Are Evil…
StevieRay Hansen
Editor, HNewsWire.com
Watchmen does not confuse truth with consensus The Watchmen does not confuse God's word with the word of those in power…
The accumulating death toll from Covid-19 can be seen minute-by-minute on cable news channels. But there's another death toll few seem to care much about: the number of poverty-related deaths being set in motion by deliberately plunging millions of Americans into poverty and despair.
American health care, as we call it today, and for all its high-tech miracles, has evolved into one of the most atrocious rackets the world has ever seen. By racket, I mean an enterprise organized explicitly to make money dishonestly.
All the official reassurances won't be worth a bucket of warm spit. The Globals are behind the CoronaVirus, It Is a Man-Made Bioweapon.
StevieRay Hansen
The more I learned about the plight of the kids leaving foster care, the more concerned I became. Most of them didn't have a support system. One study found that within a year of leaving the foster care system, 66 percent of the kids were homeless, in jail or dead. A staggering 80 percent of the prison population had come out of foster care. Girls in foster care were 600 percent more likely than their peers to get pregnant before age 21. The Lazy H ranch is located on 609 acres of scenic hill country near Mason, Texas. Through a personalized mentoring approach, we help young men who are aging out of state foster care programs to discover God's unique plan for their lives while setting personal, educational and vocational goals for the future.
Whether completing a GED, a college degree or technical certification, every member receives professional job placement assistance along with ongoing spiritual leadership training to prepare for the responsibilities of an adult life.
The 127 Faith Foundation understands the pain and sorrow associated with being a throwaway child, We push this throwaway child towards bettering their education, be it junior-college are going for a Masters's degree. This program is about them because they determine by the grace of God if they're going to be a pillar in the community or a burden on society. Some of the strongholds orphans deal with are: fear, resentment, bitterness, unforgiveness, apathy, unbelief, depression, anxiety, lust, anger, pride, and greed. Many of these strongholds do open the door to addiction. Please Help The 127.org/
PayPal.Me/the127faithfoundatio
The Book A Long-Journey-Home
PayPal.Me/the127faithfoundatio
and Microchip Will Become the Norm, Tribulations in Real-Time, Operation Warp Speed Awards Novavax $1.6 Billion For COVID Vaccine… With US equity futures under pressure on Tuesday…
Read More