Advisory: Be careful of what you read on social media. The algorithms used by these platforms have no regard for Biblical truth. They target your emotions to keep you engaged on their site so their advertisers can drop more ads. These platforms exist to enrich their stockholders. Consider God's promise to Believers in James 1:5, "If any of you lacks wisdom, you should ask God, who gives generously to all without finding fault, and it will be given to you."
Avoids Public as Scandals Mount…
One of Satan's Most Trusted Soldier New York Gov. Cumgo Has Repeatedly said God didn't do that I DID…
The WSJ was incorrect in claiming Abramowitz was representing Cuomo's office for his sexual harassment scandal, telling Bloomberg that he's only representing the nursing home scandal.
"My firm and I are representing the Executive Chamber on the Nursing Home matter. We have not been retained on the sexual harassment matter," he said in an email.
* * *
New York Governor Andrew Cuomo's administration has retained a prominent white-collar defense attorney following allegations of sexual harassment and Justice Department inquiries over COVID-19 nursing home deaths, according to the Wall Street Journal.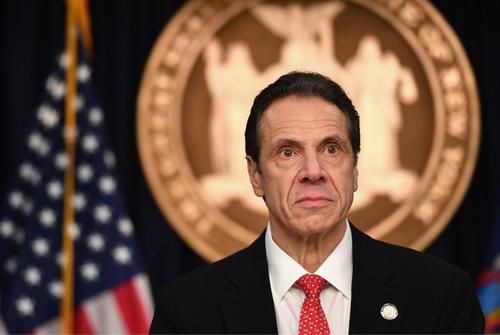 Attorney Elkan Abramowitz – a former federal prosecutor – confirmed with the Journal that he is now representing Cuomo's 'executive chamber', which includes the governor and his closes aides. Abramowitz is dealing with both scandalsas New York Attorney General Letitia James joins the DOJ in investigating the embattled New York bigwig.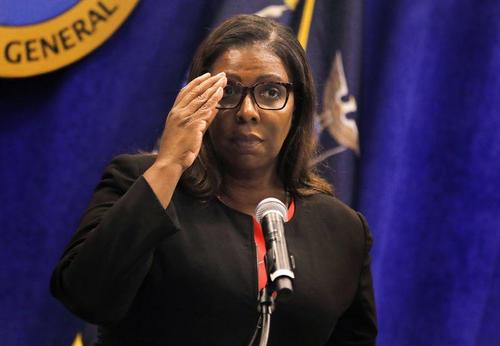 The Democratic governor faces an investigation overseen by State Attorney General Letitia James into whether he sexually harassed women who previously worked in his administration. Mr. Cuomo acknowledged he had sometimes been overly personal while interacting with staff and said he was sorry if anyone mistook it for unwanted flirtation.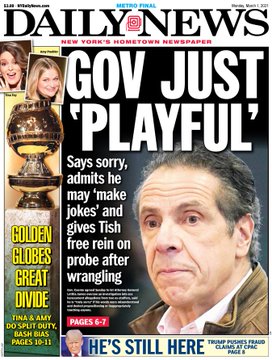 One of Satan's Most Trusted Soldier New York Gov. Cumgo Has Repeatedly said God didn't do that I DID…
Earlier this week, NY Gov. Andrew Cuomo attacked the governors of New Jersey and Connecticut over outbreaks that recently sent case numbers in those states to their highest levels in months. He then turned his attention to President Trump, his perpetual antagonist, and in an unusually scathing denunciation, Cuomo slammed Trump as a "super spreader" and claimed Trump was personally responsible for every death caused by COVID-19 in the state.
Two women have accused Cuomo of sexual harassment ranging from inappropriate questions, to touching, to forcibly kissing. One accuser says Cuomo clearly wanted to sleep with her.
Over the weekend, Cuomo denied forcibly kissing former aide Lindsey Boylan, who said the governor would also go out of his way to touch her "on my lower back, arms and legs." He did, however, seemingly admit to using inappropriate language.
Cuomo also said last week that the state is cooperating with three inquiries from the US Attorney's Office in the Eastern District of New York located in Brooklyn, as well as the DOJ's Civil Rights and Civil divisions based in Washington. Brooklyn prosecutors have requested data on the number of people who died in New York nursing homes during the pandemic.
Meanwhile, the governor has stepped out of the public spotlight – last making a televised pandemic briefing on Feb. 19, while his public schedule remains empty according to Bloomberg.
Cuomo's uncharacteristic silence comes a day after he agreed to an independent probe by a special investigator after a second former aide accused him of sexual harassment. Cuomo stopped short of having New York Attorney General Letitia James lead the probe, a move championed by dozens of other lawmakers.

…

On Monday, state Senator Todd Kaminsky introduced a bill that would allow the attorney general to conduct a criminal investigation without a referral from the governor, a move he said would strengthen independent oversight of the governor and other state officials.
"Clearly where the governor is involved there is a conflict," said Kaminsky.
Veteran Democratic consultant Hank Sheinkopf told Bloomberg: "The problem is he's being squeezed on the left and the right, and if there are more accusations of sexual harassment or governmental incompetence or corruption, he's going to have a very difficult time surviving," adding "He has very few friends." Source: ZeroHedge
Third Woman Accuses Cuomo Of Sexual Harassment — And There's A Picture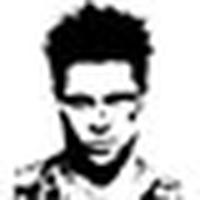 BY TYLER DURDEN MONDAY, MAR 01, 2021 – 19:59
Update (2005ET): A third woman, former Obama administration and Biden 2020 campaign member Anna Ruch, has come forward to accuse New York Gov. Andrew Cuomo (D) of sexual harassment at a Sept. 2019 wedding reception, according to the New York Times.
The governor was working the room after toasting the newlyweds, and when he came upon Ms. Ruch, now 33, she thanked him for his kind words about her friends. But what happened next instantly unsettled her: Mr. Cuomo put his hand on Ms. Ruch's bare lower back, she said in an interview on Monday.

When she removed his hand with her own, Ms. Ruch recalled, the governor remarked that she seemed "aggressive" and placed his hands on her cheeks. He asked if he could kiss her, loudly enough for a friend standing nearby to hear. Ms. Ruch was bewildered by the entreaty, she said, and pulled away as the governor drew closer.

"I was so confused and shocked and embarrassed," said Ms. Ruch, whose recollection was corroborated by the friend, contemporaneous text messages and photographs from the event. "I turned my head away and didn't have words in that moment."
And there's a picture…
Ruch said Cuomo's touch on her bare skin was uncomfortable, and "I promptly removed his hand with my hand, which I would have thought was a clear enough indicator that I was not wanting him to touch me."
Cuomo instead called her "aggressive" and placed his hands on her cheeks.
"He said, 'Can I kiss you?" claims Ruch. "I felt so uncomfortable and embarrassed when really he is the one who should have been embarrassed."
Shaken, Ms. Ruch said, she later had to ask a friend if Mr. Cuomo's lips had made contact with her face as she pulled away. The governor had kissed her cheek, she was told.

"It's the act of impunity that strikes me," Ms. Ruch said. "I didn't have a choice in that matter. I didn't have a choice in his physical dominance over me at that moment. And that's what infuriates me. And even with what I could do, removing his hand from my lower back, even doing that was not clear enough." -NYT
Several days after the example, Ruch discussed the incident with a friend – texting the friend "I'm so pissed," referring to Cuomo as "this guy," with an un-reported epithet.
As the Times notes, "Ms. Ruch's example is distinct from those of the former aides: A former member of the Obama administration and the 2020 Biden campaign, Ms. Ruch has never been employed by the governor or the state. But her experience reinforces the escalating concerns and accusations about Mr. Cuomo's personal conduct — a pattern of words and actions that have, at minimum, made three women who are decades his junior feel deeply uncomfortable, in their collective telling."
Has anyone heard from Women's March of late?
And will this young hotdog swallowing reporter come forward with her #MeToo moment before this is over?
As a reminder, please do not post HNewsWire articles on Christian News Network, Now the End Begins, Shoebat, Parler, FakeBook, Reddit or Twatter social media platforms, We are not comfortable with their anti-Christian, anti-American, Nazi philosophy. ~Stevieray Hansen
StevieRay Hansen
Editor,
HNewsWire.com

Watchmen does not confuse truth with consensus. The Watchmen does not confuse God's word with the word of those in power…
In police-state fashion, Big Tech took the list of accused (including this site), declared all those named guilty and promptly shadow-banned, de-platformed or de-monetized us all without coming clean about how they engineered the crushing of dissent. Now more than ever, Big Tech has exposed their hand. They engage in devious underhanded tactics to make the sinister look saintly. One of Satan's greatest weapons happens to be deceit.
The accumulating death toll from Covid-19 can be seen minute-by-minute on cable news channels. But there's another death toll few seem to care much about: the number of poverty-related deaths being set in motion by deliberately plunging millions of Americans into poverty and despair.
American health care, as we call it today, for all its high-tech miracles, has evolved into one of the most atrocious rackets the world has ever seen. By racket, I mean an enterprise organized explicitly to make money dishonestly.
All the official reassurances won't be worth a bucket of warm spit. The Globalists are behind the Corona-virus. It Is a Man-Made Bio-weapon.
Under the Guise of Climate Change, an EU Central Banker Is Advocating for a Ban on Bitcoin HNewsWire: The "excessive ecological footprint" of cryptocurrencies like Bitcoin…
Read More
We make every effort to acknowledge sources used in our news articles. In a few cases, the sources were lost due to a technological glitch. If you believe we have not given sufficient credit for your source material, please contact us, and we will be more than happy to link to your article.