Advisory: The editorial board of HNewsWire adopted the official policy to bypass many social media platforms. Some of these include: Facebook, Instagram, Twitter, Parler, and YouTube. We believe these companies are responsible for many of the spiritual ills our world faces today. In some cases, however, we have allowed our guest contributors to include content from their YouTube channel while we search for alternatives.
With Bill Gates to Discuss Implementing "Global" Vaccine Program…
UK PM Boris Johnson has met with billionaire vaccine evangelist Bill Gates and 10 Big Pharma CEOs to discuss rolling out the Covid-19 jab and unveil the country's new Gates-funded plan to "prevent future pandemics."
The pharmaceutical lovefest, conducted virtually on Tuesday, saw all 10 execs "re-commit" to ensuring fair global access to any successful Covid-19 vaccines in the wake of positive yet vague news about Pfizer's jab, which has yet to be approved in the UK even as the National Health Service prepares to start vaccinating people as early as December.
Every CEO agreed to commit to providing "fair" access across the globe to the vaccine when it is ready.
Johnson said that the opportunity the G7 presidency in 2021 affords Britain will allow the nation to spearhead a global health plan developed by the Bill and Melinda Gates Foundation in partnership with the Wellcome Trust.
The plan was unveiled by Gates at the UN in September, where he called for overhauling big pharma's capacity to manufacture "vaccines and treatments."
Johnson hailed the effort as a "new era of collaboration for problem solving," and "pandemic preparedness," adding that it will be a "truly global endeavor".
The Prime Minister said that world leaders should have heeded Gates' warnings years ago, and must now work with his Foundation to prevent "something like [Covid-19] ever happening again."
During the roundtable, Johnson reaffirmed his commitment to using the UK's G7 presidency next year to impose a sweeping global health plan developed by the Bill and Melinda Gates Foundation in partnership with the Welcome Trust in the name of preventing future pandemics. Gates, who lacks a college degree or medical training, praised Johnson for allowing his foundation to craft UK (and potentially global) health policy as the PM restated the Gates Foundation's five-point plan for the nation's new "global approach" to "health security."
Gates noted that "the world needs a comprehensive strategy; a coherent approach to financing and manufacturing billions of doses of vaccines, tests and drugs; and a network to monitor for new threats."
As of now, a strategy has been unveiled by the Gates Foundation at the UN General Assembly in September. This plan can have effects in areas other than the UK, too, if it is implemented, as it involves creating a global network of "zoonotic disease research hubs" which can detect any possible dangerous viruses in animal populations, way before it affects humans.
The UK has contracted for 40 million doses of the Pfizer vaccine, as of now. Pfizer is being hailed as a vaccine with 90 per cent effectivity against the novel coronavirus, but the claim has not been substantiated and the actual clinical data from the drug trials has to be released.
Hell on Earth — NY Bar Association Recommends Mandatory COVID-19 Vaccine With No Exemptions…
The New York State Bar Association is urging the state to adopt mandatory COVID-19 vaccinations once they become available – if 'voluntary measures fail to protect public health' – and has recommended following 'current New York law' – including exemptions for "religious, philosophical or personal reasons," according to the New York Law Journal.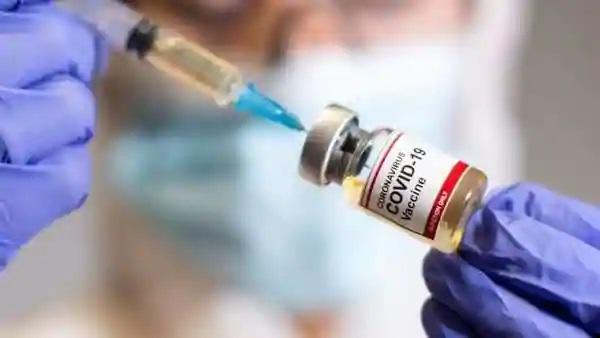 "The authority of the state to respond to a public health crisis is well-established in constitutional law," said Mary Beth Morrisey NY Bar association Health Law Section Task Force chair, in a Saturday statement.
"In balancing the protection of the public's health and civil liberties, the Public Health Law recognizes that a person's health can and does affect others," she continued. "It may become necessary to require that certain individuals or communities be vaccinated, such as healthcare workers and students, to protect the public's health."
According to the Bar Association's recommendation, "To protect the public's health, it would be useful to provide guidance, consistent with existing law or a state emergency health powers act as proposed in Resolution #1, to assist state officials and state and local public health authorities should it be necessary for the state to consider the possibility of enacting a vaccine mandate."
They also recognize that the public needs to believe that the vaccine is safe and that it works.
"A vaccine must not only be safe and efficacious; it must be publicly perceived as safe and efficacious."
These Governors and Politicians Are Caught up in Their Own Destruction, the Plandemic of All Scamdemic Has Turned on Its Creators and Will Wreak Havoc…
These governors and politicians are caught up in their own destruction, the Plandemic has turned on its creators and will wreak havoc…
The Plandemic Has Been Designed to Make Society Suffer, They Know If They Crush Society They Will Be Able to Implement the New World Order, the Alternative Would Be FEMA Food Lines, Satan Soldiers Billionaire Financier George Soros in Full Stride…
STEVIERAY HANSEN APRIL 20, 2020 NO COMMENTSPresently, billions of people around the world are 'living' under mandatory stay-at-home orders, purportedly to help stop the spread of the coronavirus. Aside from the question…Read More
STEVIERAY HANSEN MARCH 24, 2020 We are going to go from 'Dirty Cash to Digital Trash,' which is also the title of the current Trends Journal. They've got people freaked out.…Read More
The Watchman does not confuse truth with consensus. The Watchman does not confuse God's Word with the word of those in power…
As Time Goes on There Will Be a Lot of Politicians, Police Officers, Judges That Will Take Cover in Other Words They Are Going to Remain Neutral Out for Fear for Their Lives. You Are On Your Own, Prepare For The Worst, Pray for the Best –Tribulations Will Be Very Ugly
I Want Everyone to Know, Never Take Anyone's Word for the Gospel, Especially Revelations, Here's How It Works. When You're in the Word God Will Speak to You Through His Holy Spirit He Will Move You in the Direction He Wants You to Go. Please Stop Looking For That Individual Here on Earth That Has All the Answers, They're Not Here and That Confuse You.. That Includes Anything I Say, Always Test Every Spirit. Every Word That Is Uttered Out of Any Man's Mouth Must Be Verified Through the Holy Spirit… Stevieray Hansen
I Have Never Seen The Righteous Forsaken or Begging For Rain…
The 127 Faith Foundation: We do not solicit donations from "those on disability, on a fixed income, or those who cannot afford to give." Please Pray!
Or, make checks payable to:
The 127 Faith Foundation
PO Box 127
Pontotoc, TX 76869
The number of Orphans aging out of Child Protective Custody has grown at an alarming rate. The 127 Faith Foundation receives many requests each week to house them at our ranch. Our prayer is that the good people of our country will step up to the challenge and offer financial support for "the least among us." We need your help! StevieRay Hansen, Founder, The 127 Faith Foundation
We make every effort to acknowledge sources used in our news articles. In a few cases, the sources were lost due to a technological glitch. If you believe we have not given sufficient credit for your source material, please contact us, and we will be more than happy to link to your article.