Advisory: Be careful of what you read on social media. The algorithms used by these platforms have no regard for Biblical truth. They target your emotions to keep you engaged on their site so their advertisers can drop more ads. These platforms exist to enrich their stockholders. Consider God's promise to Believers in James 1:5, "If any of you lacks wisdom, you should ask God, who gives generously to all without finding fault, and it will be given to you."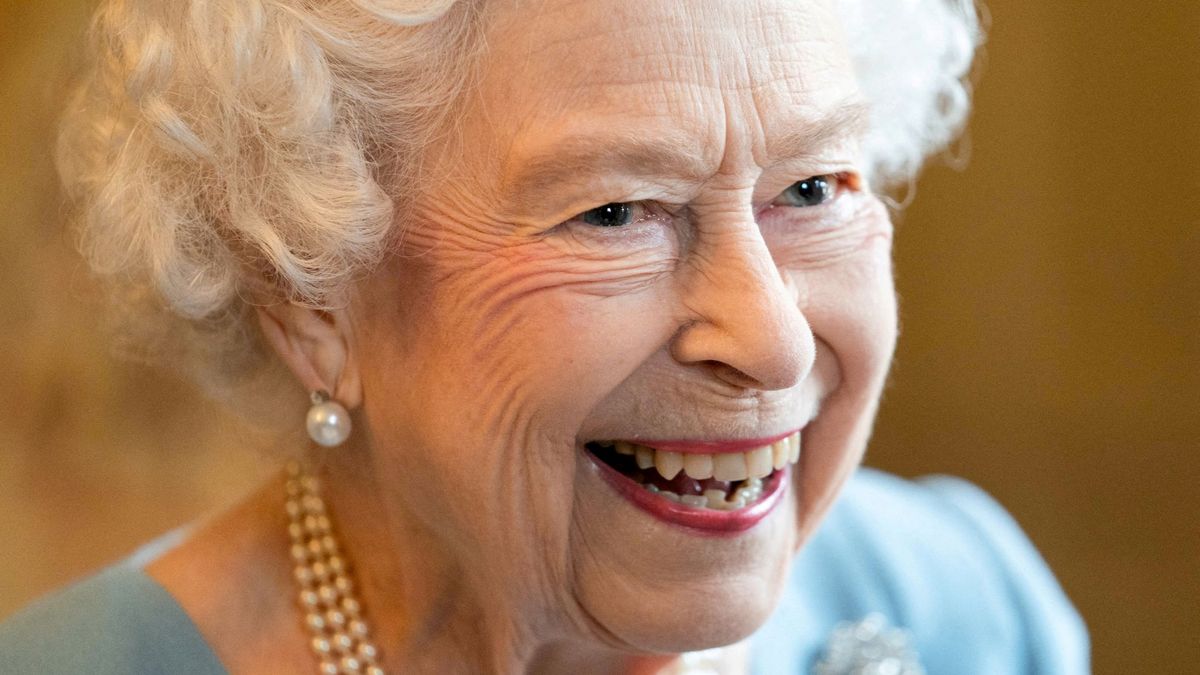 The Australian television show "A Current Affair" has apologized for inadvertently stating that Queen Elizabeth II, who has COVID-19, would benefit from ivermectin treatment.
The program's portion featured a video package that included a narration, interview, and photos of two separate pharmaceuticals that, when edited together, gave the impression that general practitioner Dr. Mukesh Haikerwal was recommending ivermectin to the head of the British royal family.
The show begins with footage of Dr. Haikerwal going around his clinic, which broadcast on Feb. 21.
"A COVID patient the Queen's age should be isolating," continues the voiceover, "and would benefit from new drugs presently licensed for high-risk patients in Australian hospitals."
The film then transitions to pictures of Sotrovimab, a new monoclonal antibody therapy, and Stromectol, a brand name for ivermectin in the United States.
The doctor continues the conversation by noting, "These tablets, or these infusions, can make a tremendous impact to their immediate welfare and health, to how they feel, but also the long-term benefits as well."
The placement of the Stromectol shot between the narration and Dr. Haikerwal's comment seems to convey a connotation that the show did not seem to intend.
Given the contentious nature of ivermectin, the video was quickly picked up on social media and gained traction.
Senator Gerard Rennick of Queensland shared the video on Facebook, asking, "What does Channel 9 know that we don't?" Is Ivermectin Stromectol given to COVID patients in Australian hospitals?"
"It wouldn't surprise me if the Therapeutic Goods Administration and Health Departments were found lying on so many instances," he remarked.
The program's producers apologized to the doctor, and the program has been changed, according to a spokeswoman for the show.
"Last night, our Queen report included a shot that shouldn't have been there. According to a statement given to The Epoch Times, "the shot was included as a result of human error."
"We were highlighting Sotrovimab, an approved infusion medicine, when the report cut to an injection of Stromectol by accident." We've done a number of articles as a show about the risks of using Ivermectin as a COVID-19 treatment.
"We didn't want to imply that Dr. Mukesh Haikerwal was a fan of Stromectol. "This morning, we apologized to him, and he accepted our apology," the statement read.
"A Current Affair" did not intend to imply that the Queen was using ivermectin, according to the spokeswoman.
Meanwhile, Dr. Haikerwal turned to Twitter to share a link to a list of COVID-19 medications that have been licensed in Australia.
Ivermectin does not have regulatory authorisation for treating COVID-19 in Australia or any other OECD countries, according to the Australian Department of Health.
"Oral ivermectin (Stromectol) is licensed by the Therapeutic Goods Administration (TGA) for the treatment of river blindness, threadworm of the intestines and scabies, and is accessible on prescription for these indications," a federal health department spokesperson stated.
"Certain specialists are authorised to prescribe ivermectin for unapproved reasons where the doctor believes it is appropriate for a particular patient. The Poisons Standard specifies this restriction."
The Australian Therapeutic Goods Administration (TGA) and the United States Food and Drug Administration (FDA) have both expressed strong opposition to the use of ivermectin to treat COVID-19.
The TGA penalized an Australian man $7,992 (US$5,754.84) in November for advertising ivermectin and zinc lozenges to treat new coronavirus illness.
Ivermectin is a generic drug that can be made cheaply in many parts of the world and has long been used to treat parasitic worms, scabies, lice, and rosacea in humans. It's also utilized in livestock, such as horses and cows, as an anti-parasite medicine.
Ivermectin has been suggested by certain doctors and healthcare experts as a viable alternative for treating COVID-19, particularly when given early in the therapy process.
Clear distinctions have been made between ivermectin intended for animal use and human use. It seems that ivermectin for animal use is strongly recommended against due to adverse effects; However ivermectin for human use, appears to have significant effect on COVID-19 symptoms. With that being said, we all know why ivermectin is such a controversial topic.
It takes money out of the pockets of big pharma during a time in which society is expected to turn to them with no questions asked. As they should of expected, much of humanity has a growing distrust for multi-billion dollar institutions such as these. Especially since there has been very limited transparency about the origin of the virus. We already know the origin, they simply want to avoid explanation and convince you to get vaccinated. It's safe to say that most freedom loving Americans are watching closely as they trick over half of society into backing their agenda.
According to the former top software officer of the Air Force, bureaucracy and waste are stifling U.S. military progress and negatively impacting the country's military readiness. As a result, the US is less prepared for a possible battle with China.
In a recent interview, Nicolas Chaillan, who left in September, warned, "Any bureaucracy that slows down outcomes for the sake of bureaucracy will assure we fall behind China."
He told The Epoch Times, "China doesn't let complacency or bureaucracy get in the way of its military."
He made the remarks amid rising tensions between the US and China's Communist Party (CCP) over Taiwan's de facto independence, widespread intellectual property theft, and human rights violations in Xinjiang and elsewhere.
As the rivalry becomes more hostile, the CCP has shifted its focus to technological advancements in areas that its leadership views as critical, such as artificial intelligence (AI) and machine learning (AI/ML).
According to Chaillan, it is these industries, as well as IT in general, that the US military bureaucracy has the most damaging impact on.
Long-standing concerns have been raised that the Pentagon is burdened by red tape, duplicate oversight procedures, and safety protocols that stifle military progress. According to the leadership of the Department of Defense (DoD), the bureaucracy has become almost synonymous with the department.
In October 2021, Gen. John Hyten, vice chair of the Joint Chiefs of Staff at the time, said that the Department's bureaucracy was "brutal," and that a risk-averse culture among military leadership was suffocating technological development and allowing the CCP to seize the advantage in critical sectors like hypersonic weapons development.
"If we don't do something to modify the pace at which China is moving and the trajectory that they're on, they'll surpass Russia and the United States," Hyten warned. "It'll happen,"
"If we want to, we can go fast." However, the bureaucracy we've erected is ruthless."
Chaillan gave a matter-of-fact remark when asked if he agreed with such evaluation.
"Without a doubt," he replied. "Everything from the budget process with Congress… to the burdensome acquisition procedure that precludes agile acquisition owing to reporting requirements and [the fact that] budgets are allotted so far ahead of time that we are trapped in time," says one executive.
He went on to say that the Department of Defense's massive compartmentalization makes it difficult to reach leadership consensus and get anything done.
Such challenges, according to Chaillan, were especially burdensome in terms of producing cutting-edge technology, as it was difficult for the DoD to update to yesterday's technologies, let alone tomorrow's.
He stated that it is ultimately the responsibility of Congress to address the budgeting process as a whole. Nonetheless, the process's ramifications across the Department of Defense were perilous, he argued. He cited the necessity to set aside funds for specific projects many years in advance as one of the most important.
Pentagon chiefs are currently working on a five-year plan that will detail the scope and funding of their efforts. The information gathered from this program is then utilized to inform the branch's budget request to Congress. As it dissects the Pentagon's purported needs, Congress then provides funding for future usage.
The problem, of course, is that military reactions to growing threats and IT development can't be planned ahead of time, which means that many programs are created but never used, while other critical technologies are left unfunded.
"The budget process isn't the Pentagon's fault," Chaillan said, "but it has toxic rippling effects across the structure as the Pentagon works on the 2024 to 2029 budget."
"How could this even work out? No one knows what IT will look like in 2025, let alone 2029."
As a result, he claims, present procurement practices obstruct the integration of expert industrial experience into the military, effectively limiting the military's talent pool. This is due to the Pentagon's inability to effectively train and fund IT workers whose expertise must change with technology, as the budget process forces them into long-term, semi-static programs that are sometimes agreed to years in advance.
Such statements reflect Michael Sekora's remarks from last month. Sekora, who oversaw Project Socrates, a Reagan-era Defense Intelligence Agency effort aimed at boosting American competitiveness, slammed what he called a "finance-planning" defense strategy.
Needless to say, America is severely hindering it's own ability to defend itself against China. The lack of oversight shown by our "leadership" is incomprehensible in terms of technological innovation and cyber security. The importance of this technological race is tantamount to the looming possibilities of "war" in Russia. One could consider any potential conflict to have been lost before it has started due to the CCP's ability to take from our cutting edge technologies and improve upon them before we can get congressional approval to simply plan for further innovation.
The technology comes with a price, if you don't play by the same rules as the UN, WEF, Lucis Trust, etc. you're going to be a second class citizen. The elite have cast their shadows on civilization to make their mark during each and every industrial revolution. Today we see Elon Musk trying to influence the crypto market by entertaining careless young traders. While at the same time, trying to make a breakaway civilization to get to mars.
"The Fourth Industrial Revolution, finally, will change not only what we do but also who we are. It will affect our identity and all the issues associated with it: our sense of privacy, our notions of ownership, our consumption patterns, the time we devote to work and leisure, and how we develop our careers, cultivate our skills, meet people, and nurture relationships"

Klaus Schwab
The Fourth Industrial Revolution is reshaping every sphere of human life — from government to commerce; from education to healthcare. It is even impacting human values, opportunities, relationships and identities by modifying virtual as well as physical worlds of human beings. It is in my firm belief that Christians won't get access to much of the technologies to come. By choice of course, because that is the nature of the puzzle God has laid out for us. We've been given free will to live for the world and repent there after. But to be born again, solidifies your role in this world. We've identified ourselves based on the values the bible emphasizes, and used them for the foundation of our very identities. To walk away from that is the unthinkable. Stay inquisitive in the word of God, and the world around you.
The 127 Faith Foundation: We do not solicit donations from "those on disability, on a fixed income, or those who cannot afford to give." Please Pray!
Or, make checks payable to:
The 127 Faith Foundation
PO Box 127
Pontotoc, TX 76869
The number of Orphans aging out of Child Protective Custody has grown at an alarming rate. The 127 Faith Foundation receives many requests each week to house them at our ranch. Our prayer is that the good people of our country will step up to the challenge and offer financial support for "the least among us." We need your help! StevieRay Hansen, Founder, The 127 Faith Foundation
HNewsWire: Attorney Travis Miller obtained some of the missives in 2021 and published screenshots of them. At the time, the CDC didn't dispute their authenticity.…
Read More
We make every effort to acknowledge sources used in our news articles. In a few cases, the sources were lost due to a technological glitch. If you believe we have not given sufficient credit for your source material, please contact us, and we will be more than happy to link to your article.