Advisory: Be careful of what you read on social media. The algorithms used by these platforms have no regard for Biblical truth. They target your emotions to keep you engaged on their site so their advertisers can drop more ads. These platforms exist to enrich their stockholders. Consider God's promise to Believers in James 1:5, "If any of you lacks wisdom, you should ask God, who gives generously to all without finding fault, and it will be given to you."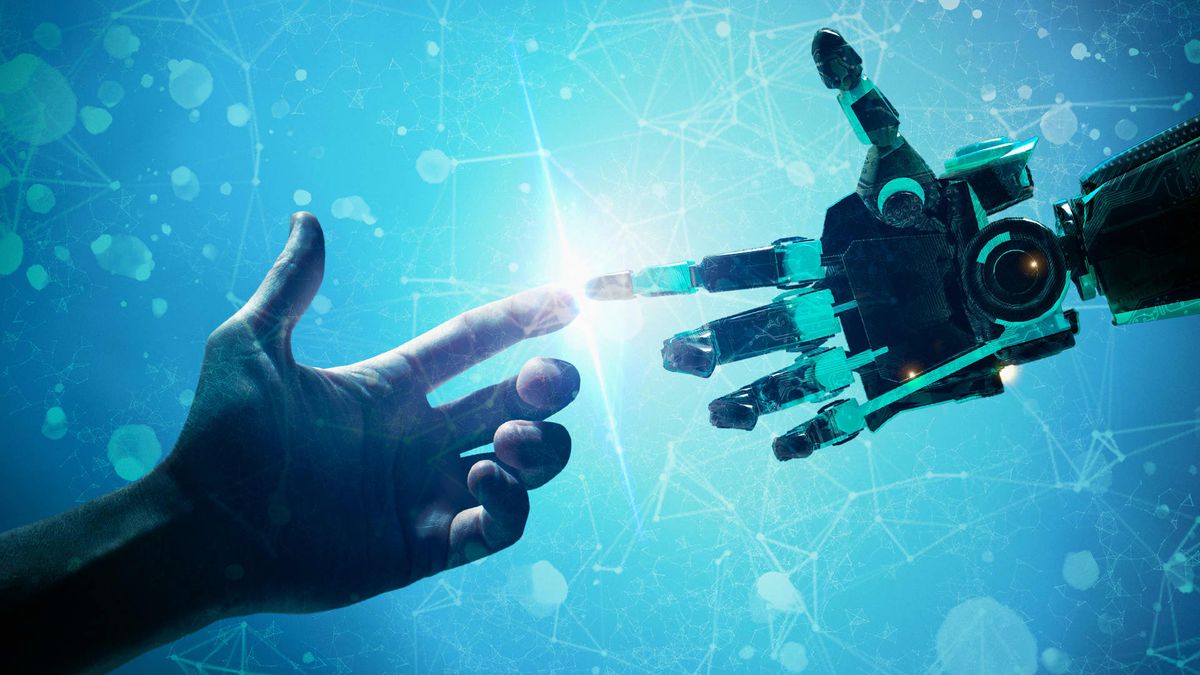 According to the former top software officer of the Air Force, bureaucracy and waste are stifling U.S. military progress and negatively impacting the country's military readiness. As a result, the US is less prepared for a possible battle with China.
In a recent interview, Nicolas Chaillan, who left in September, warned, "Any bureaucracy that slows down outcomes for the sake of bureaucracy will assure we fall behind China."
He told The Epoch Times, "China doesn't let complacency or bureaucracy get in the way of its military."
He made the remarks amid rising tensions between the US and China's Communist Party (CCP) over Taiwan's de facto independence, widespread intellectual property theft, and human rights violations in Xinjiang and elsewhere.
As the rivalry becomes more hostile, the CCP has shifted its focus to technological advancements in areas that its leadership views as critical, such as artificial intelligence (AI) and machine learning (AI/ML).
According to Chaillan, it is these industries, as well as IT in general, that the US military bureaucracy has the most damaging impact on.
Long-standing concerns have been raised that the Pentagon is burdened by red tape, duplicate oversight procedures, and safety protocols that stifle military progress. According to the leadership of the Department of Defense (DoD), the bureaucracy has become almost synonymous with the department.
In October 2021, Gen. John Hyten, vice chair of the Joint Chiefs of Staff at the time, said that the Department's bureaucracy was "brutal," and that a risk-averse culture among military leadership was suffocating technological development and allowing the CCP to seize the advantage in critical sectors like hypersonic weapons development.
"If we don't do something to modify the pace at which China is moving and the trajectory that they're on, they'll surpass Russia and the United States," Hyten warned. "It'll happen,"
"If we want to, we can go fast." However, the bureaucracy we've erected is ruthless."
Chaillan gave a matter-of-fact remark when asked if he agreed with such evaluation.
"Without a doubt," he replied. "Everything from the budget process with Congress… to the burdensome acquisition procedure that precludes agile acquisition owing to reporting requirements and [the fact that] budgets are allotted so far ahead of time that we are trapped in time," says one executive.
He went on to say that the Department of Defense's massive compartmentalization makes it difficult to reach leadership consensus and get anything done.
Such challenges, according to Chaillan, were especially burdensome in terms of producing cutting-edge technology, as it was difficult for the DoD to update to yesterday's technologies, let alone tomorrow's.
He stated that it is ultimately the responsibility of Congress to address the budgeting process as a whole. Nonetheless, the process's ramifications across the Department of Defense were perilous, he argued. He cited the necessity to set aside funds for specific projects many years in advance as one of the most important.
Pentagon chiefs are currently working on a five-year plan that will detail the scope and funding of their efforts. The information gathered from this program is then utilized to inform the branch's budget request to Congress. As it dissects the Pentagon's purported needs, Congress then provides funding for future usage.
The problem, of course, is that military reactions to growing threats and IT development can't be planned ahead of time, which means that many programs are created but never used, while other critical technologies are left unfunded.
"The budget process isn't the Pentagon's fault," Chaillan said, "but it has toxic rippling effects across the structure as the Pentagon works on the 2024 to 2029 budget."
"How could this even work out? No one knows what IT will look like in 2025, let alone 2029."
As a result, he claims, present procurement practices obstruct the integration of expert industrial experience into the military, effectively limiting the military's talent pool. This is due to the Pentagon's inability to effectively train and fund IT workers whose expertise must change with technology, as the budget process forces them into long-term, semi-static programs that are sometimes agreed to years in advance.
Such statements reflect Michael Sekora's remarks from last month. Sekora, who oversaw Project Socrates, a Reagan-era Defense Intelligence Agency effort aimed at boosting American competitiveness, slammed what he called a "finance-planning" defense strategy.
Needless to say, America is severely hindering it's own ability to defend itself against China. The lack of oversight shown by our "leadership" is incomprehensible in terms of technological innovation and cyber security. The importance of this technological race is tantamount to the looming possibilities of "war" in Russia. One could consider any potential conflict to have been lost before it has started due to the CCP's ability to take from our cutting edge technologies and improve upon them before we can get congressional approval to simply plan for further innovation.
The technology comes with a price, if you don't play by the same rules as the UN, WEF, Lucis Trust, etc. you're going to be a second class citizen. The elite have cast their shadows on civilization to make their mark during each and every industrial revolution. Today we see Elon Musk trying to influence the crypto market by entertaining careless young traders. While at the same time, trying to make a breakaway civilization to get to mars.
"The Fourth Industrial Revolution, finally, will change not only what we do but also who we are. It will affect our identity and all the issues associated with it: our sense of privacy, our notions of ownership, our consumption patterns, the time we devote to work and leisure, and how we develop our careers, cultivate our skills, meet people, and nurture relationships"

Klaus Schwab
The Fourth Industrial Revolution is reshaping every sphere of human life — from government to commerce; from education to healthcare. It is even impacting human values, opportunities, relationships and identities by modifying virtual as well as physical worlds of human beings. It is in my firm belief that Christians won't get access to much of the technologies to come. By choice of course, because that is the nature of the puzzle God has laid out for us. We've been given free will to live for the world and repent there after. But to be born again, solidifies your role in this world. We've identified ourselves based on the values the bible emphasizes, and used them for the foundation of our very identities. To walk away from that is the unthinkable. Stay inquisitive in the word of God, and the world around you.
Billionaires including Jeff Bezos, Michael Bloomberg, Richard Branson, etc. have banded together to purchase 900,000 square kilometers off the coast of west Greenland. Which is one of the last places to be prospected and mined for valuable minerals on earth. Bluejay Mining Co. has partnered with a company called KoBold Metals to revolutionize exploration geoscience. Kobold Metals is bringing Artificial intelligence into the equation to precisely identify ore deposits off the western shelf of Greenland.
According to Cambridge University press, researchers have discovered lithium deposits in Greenland ice cores (glaciers) measured by ion chromatography. Which is a convenient solution to the current lithium shortage for electric vehicle batteries. To pursue a climate change agenda, every single car on the road must be electric. So you can expect Bluejay Mining to do very well for itself in the next few years. Considering they'll be finding various other precious metals & gems.
Breakthrough Energy, introduce themselves on their website by identifying as "a group of investors who are working together in a fund that is patient, flexible, and committed to the guiding principles of Breakthrough Energy – including supporting net-zero emissions technology and ensuring affordable, reliable, and clean energy for all." Their board of investors is comprised of Twenty-eight billionaires, many whom you've heard of. One that stood out to me was a company called SOHO China.
They're a Chinese building developer, primarily in the office and commercial sector, with some residential and mixed-use properties in its portfolio. The company, which uses the name "SOHO" in both English and Chinese contexts, was founded in 1995 by Chairman Pan Shiyi and CEO Zhang Xin. The name SOHO comes from the phrase "Smart Office, Home Office" as the company decided to combine office rooms and residential apartments in the same building to facilitate a comfortable and productive environment. The company has developed over five million square meters of commercial properties, And still holds 1.4 million square meters of office space in Beijing and Shanghai for long-term investment.
Who is Bluejay Mining?
So clearly there are some very deep pockets leaning into this project. Only one of the two companies carrying out the project required funding from Breakthrough Energy. But Bluejay Mining was self sufficient and retains the ability to self-fund to maintain a 49% ownership through to production, providing external public investors with the opportunity of investing alongside a private investment entity of this magnitude.
"It is focused on advancing its primary Dundas Ilmenite Project in Greenland, the world's most significant, highest grade mineral sand ilmenite deposit, into production in the near term and driving value through the development of its other large scale high grade projects providing exposure to commodities including nickel, copper, lead zinc and platinum."
Bluejay currently has four projects in Greenland, which it is actively developing. The Company believes that Greenland represents one of the last underexplored mineral regions that has the potential to contain globally significant resources. This is essential to provide the next wave of technological innovation.
So who's KoBold?
KoBold is applying modern artificial intelligence and cloud computing technology to predict the composition of the subsurface. Their data platform, TerraShed, aggregates and structures vast collections of scientific data and makes it rapidly available for analysis. And their suite of algorithms, Machine Prospector, interrogates that data with a range of techniques—from ensemble machine learning, to full-physics joint inversions, to computer vision—to predict the composition of the subsurface in a statistically valid manner.
KoBold Metals is privately held and backed by investors committed to the long-term development of new battery metal resources. Their principal investors are Breakthrough Energy Ventures, a climate technology fund overseen by Bill Gates, Jeff Bezos, and other global business leaders; Andreessen Horowitz, the premier Silicon Valley venture capital fund; and Equinor, the Norwegian state oil company.
How does it apply to the 4th industrial revolution?
New home office working conditions and increased home time led to a growth of 26.1% of traditional computer sales during the last quarter of 2020 – and thus, to the demand exceeding the production. In addition, the pandemic caused a fluctuating demand from the industry: some tech companies overstocked chips in advance, while others couldn't acquire any. Many others, especially car companies, canceled chip orders, fearing that the industry was going to take a hit, so manufacturers adapted to the situation by switching their production to chips for consumer products.
Unfortunately, things didn't stop there: a winter storm pushed Texas semiconductor factories to shut down, while a fire in Japan's Renesas plant caused delays – and this is where nearly one-third of the car chips used worldwide are produced.
Another cause could be the trade war between the United States and China. Restrictions placed on Semiconductor Manufacturing International Corporation (SMIC) pushed companies to rely on Taiwan Semiconductor Manufacturing Company Limited (TSMC) and Samsung but those manufacturers had already been working at their full capacity.
Conveniently enough, there's political tension between China and Taiwan. So something has to give, and that's the Disko project. This project will be more than self sufficient in terms of solving the chip shortage. In fact, it is in my firm belief that we're about to be exposed to a whole new wave of technological innovation. With Mark Zuckerberg's pivot to the MetaVerse, I think a dystopian technocracy is right around the corner. From the looks it, the list of investors is telling me this will be implemented globally.
The electronic tyranny of technocracy that is now being developed and implemented throughout the world is in preparation for the Antichrist's rise to power. As we see this final empire taking shape in our day, we can know for certain that the end times is upon us and the coming of Christ is drawing near. Now is the time to take yourself off autopilot, turn inward and find Jesus. Stay inquisitive in the word of God, and the world around you.
HNewsWire: Imagine a future when earth's inhabitants are not humans, but cyborgs-robot like beings with both biological and mechanical components. With exosuits for added strength,…
Read More
We make every effort to acknowledge sources used in our news articles. In a few cases, the sources were lost due to a technological glitch. If you believe we have not given sufficient credit for your source material, please contact us, and we will be more than happy to link to your article.