Advisory: Be careful of what you read on social media. The algorithms used by these platforms have no regard for Biblical truth. They target your emotions to keep you engaged on their site so their advertisers can drop more ads. These platforms exist to enrich their stockholders. Consider God's promise to Believers in James 1:5, "If any of you lacks wisdom, you should ask God, who gives generously to all without finding fault, and it will be given to you."
Has Officially Called for the Satan Soldiers at The United Nations to Occupy American Soil in the Name of Investigating 'Racism' in the United States Today — "Tribulation In Play"
"Responsible nations must not shrink from scrutiny of their human rights record. Rather, they should be transparent with the intent to grow and do better. That is why I'm announcing a formal invitation for @UN Special Rapporteur on contemporary forms of racism to visit the U.S." Blinken tweeted out Tuesday night.
"I urge all U.N. member states to join the United States in this effort, and confront the scourge of racism, racial discrimination, and xenophobia," the Secretary continued. The seemingly sudden move is in the wake of the UN Resolution to condemn racism and racist police brutality earlier in the day. Secretary Blinken expressed support for the measure.
The unprecedented announcement comes as the Biden Regime advocates 'anti racist' ideals as a way of stifling political opposition. National File has covered the Biden Regime's anti-white practices in the military, economic subsidies, support for critical race theory, and more.
What is perhaps even more troubling is that Biden is inviting the Globalist United Nations to come occupy US soil, with the potential to even propose laws and policies to Biden and the government. As the Biden Regime tightens it's grip on power, the invitation of foreign agents to U.S. soil may represent a major escalation.
Conservatives were quick to criticize the motion. Senator Josh Hawley (R-MO) criticized the administration's misplaced priorities. "Maybe the President should devote some energy to investigating the origins of #COVID19," the Senator declared in a statement.
Congressional Candidate Joe Kent (R-WA) attacked the move directly: "Tony had so much fun getting lectured by the CCP a few months ago that he just signed us up for a UN struggle session. The UN & it's globalist fan boys are an absolute joke, strong nations do not play these foolish games."
Tony had so much fun getting lectured by the CCP a few months ago that he just signed us up for a UN struggle session.
The UN & it's globalist fan boys are an absolute joke, strong nations do not play these foolish games. https://t.co/eboPp1wU0Y
— Joe Kent for WA-3 (@joekent16jan19) July 14, 2021
Conservative activist twitter account The Columbia Bugle summarized the situation: "Blue helmets AND anti-white propaganda! What will Biden think of next?"
Blue helmets AND anti-white propaganda! What will Biden think of next? https://t.co/ZHstk8Xlcs
— The Columbia Bugle
It's Frightening What Bill Gates, the United Nations Have in Store for Humanity
Prepare Yourself Tribulations Has a Purpose, That Purpose Is to Eliminate the Ungodly Demonic Individuals in Society Today…
The World Economic Forum (WEF) has just published (October 2020) a so-called White Paper, entitled "Resetting the Future of Work Agenda – in a Post-Covid World".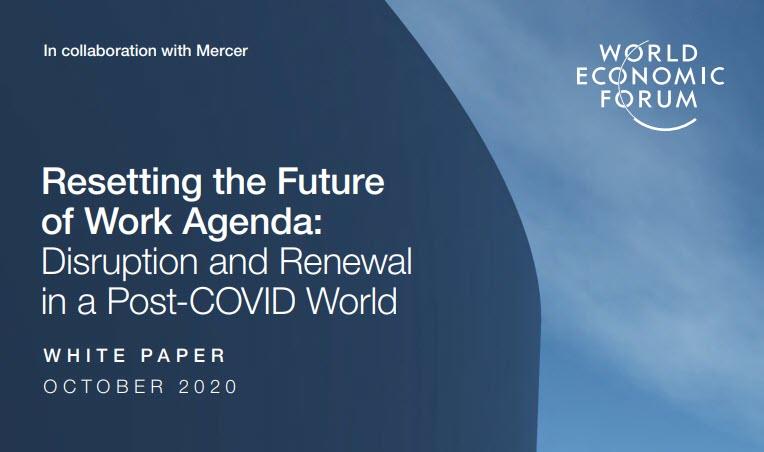 This 31-page document reads like a blueprint on how to "execute" – because an execution (or implementation) would be – "Covid-19 – The Great Reset" (July 2020), by Klaus Schwab, founder and CEO (since the foundation of the WEF in 1974) and his associate Thierry Malleret.
They call "Resetting the Future" a White Paper, meaning it's not quite a final version. It is a draft of sorts, a trial balloon, to measure people's reactions. It reads indeed like an executioner's tale. Many people may not read it – have no awareness of its existence. If they did, they would go up in arms and fight this latest totalitarian blueprint, offered to the world by the WEF.
It promises a horrifying future to some 80%-plus of the (surviving) population. George Orwell's "1984" reads like a benign fantasy, as compared to what the WEF has in mind for humanity.
The time frame is ten years – by 2030 – the UN agenda 2021 – 2030 should be implemented.
Planned business measures in response to COVID-19:
An acceleration of digitized work processes, leading to 84% of all work processes as digital, or virtual / video conferences.
Some 83% of people are planned to work remotely – i.e. no more interaction between colleagues – absolute social distancing, separation of humanity from human contact.
About 50% of all tasks are planned to be automated – in other words, human input will be drastically diminished, even while remote working.
Accelerate the digitization of upskilling/reskilling (e.g. education technology providers) – 42% of skill upgrading or training for new skills will be digitized, in other words, no human contact – all on the computer, Artificial Intelligence (AI), algorithms.
Accelerate the implementation of upskilling/reskilling programs – 35% of skills are planned to be "re-tooled" – i.e. existing skills are planned to be abandoned – declared defunct.
Accelerate ongoing organizational transformations (e.g. restructuring) – 34% of current organizational set-ups are planned to be "restructured' – or, in other words, existing organizational structures will be declared obsolete – to make space for new sets of organizational frameworks, digital structures that provide utmost control overall activities.
Temporarily reassign workers to different tasks – this is expected to touch 30% of the workforce. That also means completely different pay-scales – most probably unlivable wages, which would make the also planned "universal basic salary" or "basic income" – a wage that allows you barely to survive, an obvious need. – But it would make you totally dependent on the system – a digital system, where you have no control whatsoever.
Temporarily reduce workforce – this is projected as affecting 28% of the population. It is an additional unemployment figure, in disguise, as the "temporarily" will never come back to full-time.
Permanently reduce workforce – 13% permanently reduced workforce.
Temporarily increase workforce – 5% – there is no reference to what type of workforce – probably unskilled labor that sooner or later will also be replaced by automation, by AI and robotization of the workplace.
No specific measures implemented – 4% – does that mean, a mere 4% will remain untouched? From the algorithm and AI-directed new workplaces? – as small and insignificant as the figure is, it sounds like "wishful thinking", never to be accomplished.
Permanently increase workforce – a mere 1% is projected as "permanently increased workforce". This is of course not even cosmetics. It is a joke.
This is the what is being put forth, namely the concrete process of implementing The Great Reset.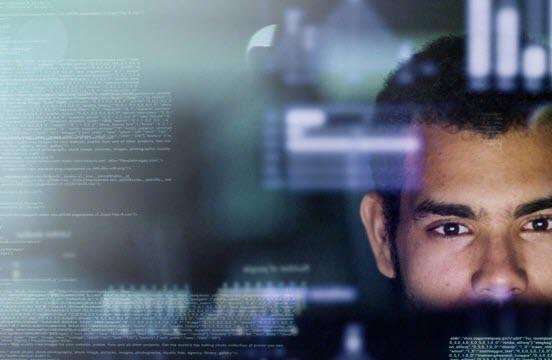 The Great Reset also foresees, a credit scheme, whereby all personal debt would be "forgiven" – against handing over all personal assets to an administrative body or agency – could possibly be the IMF.
So, you would own nothing – and be happy. Because all your necessities will be provided for. Read More
The 127 Faith Foundation: We do not solicit donations from "those on disability, on a fixed income, or those who cannot afford to give." Please Pray!
Or, make checks payable to:
The 127 Faith Foundation
PO Box 127
Pontotoc, TX 76869
The number of Orphans aging out of Child Protective Custody has grown at an alarming rate. The 127 Faith Foundation receives many requests each week to house them at our ranch. Our prayer is that the good people of our country will step up to the challenge and offer financial support for "the least among us." We need your help! StevieRay Hansen, Founder, The 127 Faith Foundation
Featured Story: World renowned CV19 critical care and pulmonary expert Dr. Pierre Kory says the data is clear the CV19 injections are "not safe, not…
Read More
We make every effort to acknowledge sources used in our news articles. In a few cases, the sources were lost due to a technological glitch. If you believe we have not given sufficient credit for your source material, please contact us, and we will be more than happy to link to your article.