U.S. President Donald Trump has declared a national emergency amid the novel coronavirus pandemic, now a global pestilence has erupted, and in Luke 21 we were specifically warned…

Update (3/13/2020 @ 2:55 PM): President Trump has just proved that he doesn't need the Democrats and is taking charge by declaring a national emergency giving him access to $40 billion in funding, plus much more capacity to act.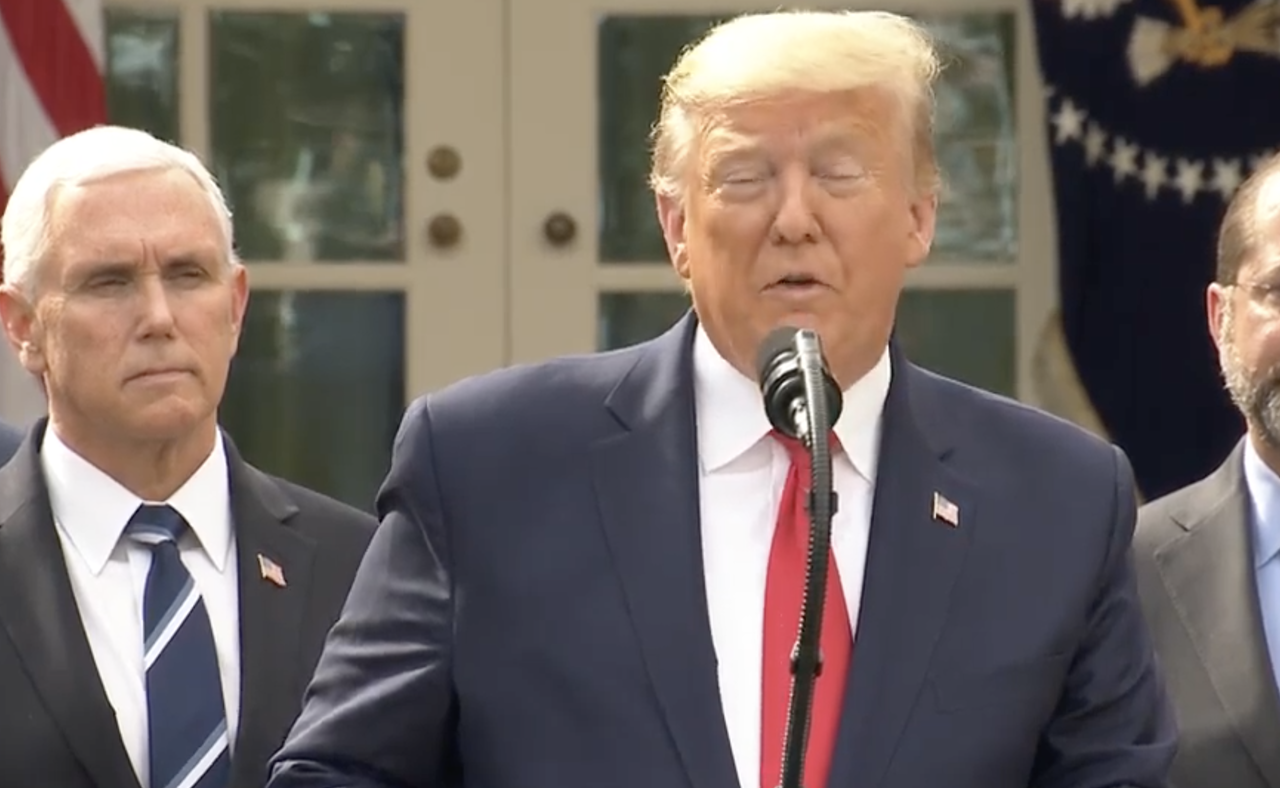 Instead of partnering with the Democrats, who have erected hurdles for from the beginning by turning the debate over virus relief into a political hot potato, Trump and the federal government will partner with the private sector to provide millions of tests, cover the cost of care for millions of Americans, and facilitate the government's containment effort – all without the involvement of Congress.
The declaration will allow FEMA to tap into some $40 billion in funding and mobilize personnel more quickly while helping state and local leaders respond.
Trump also announced additional efforts to address the virus, including urging states to set up emergency operation centers and hospitals, as well as active-preparedness plans. He unveiled partnerships with private companies to increase testing capabilities and treatment. He even said the administration was working to set up drive-thru test sites (like this one set up by the Mayo Clinic in Rochester, Minn.). Gov. Cuomo said earlier that NY had set up its first such clinic, and experts claim that 'drive-thru' clinics are an option to greatly speed up testing and examinations.
"I am officially declaring a national emergency – two very big words," Trump said in remarks in the Rose Garden, adding that the move would release up to $50 billion dollars in federal aid.
He also listed off a list of steps the government is taking to combat the virus and provide testing and care.
After he finished, Trump brought out Dr. Deborah Birx, who, like Dr. Anthony Fauci, calmly explained to the public the reasons for the delay, outlined the immense effort that has been undertaken behind the scenes for the federal government to 'catch up' and essentially repudiated reports claiming to offer proof that the administration had botched the effort.
Then Dr. Fauci came on and explained how the government's efforts would clear up the red tape to allow state and local authorities to take charge.
"People at the state and local level…will have as many constraints as possible removed so they can do everything they can and we can do many of the things we've talked about…that curve that goes up….we don't want to have that curve…we want to suppress it down to a small mound," he said.

"We still have a long way to go, we still have a lot of cases, but this will help it to end."
Trump returned to the podium after Dr. Fauci, and announced a few additional measures including waiving interest payments on student loans, since "many of those schools have closed." Instead of a full-on bailout for the energy industry, Trump said the US would buy a large amount of oil for the 'national oil reserve.' He then launched into a riff about oil prices, before, perhaps having realized he had gone off track, he asked VP Mike Pence to say a few words and layout the actions of the task force.
Pence reiterated that the Trump travel ban would take effect at midnight tonight and returning citizens would be screened if they had traveled to any of the hot zones.
Still, we could almost hear the beleaguered crude bulls cry with joy as the price of WTI shot higher on Trump's announcement.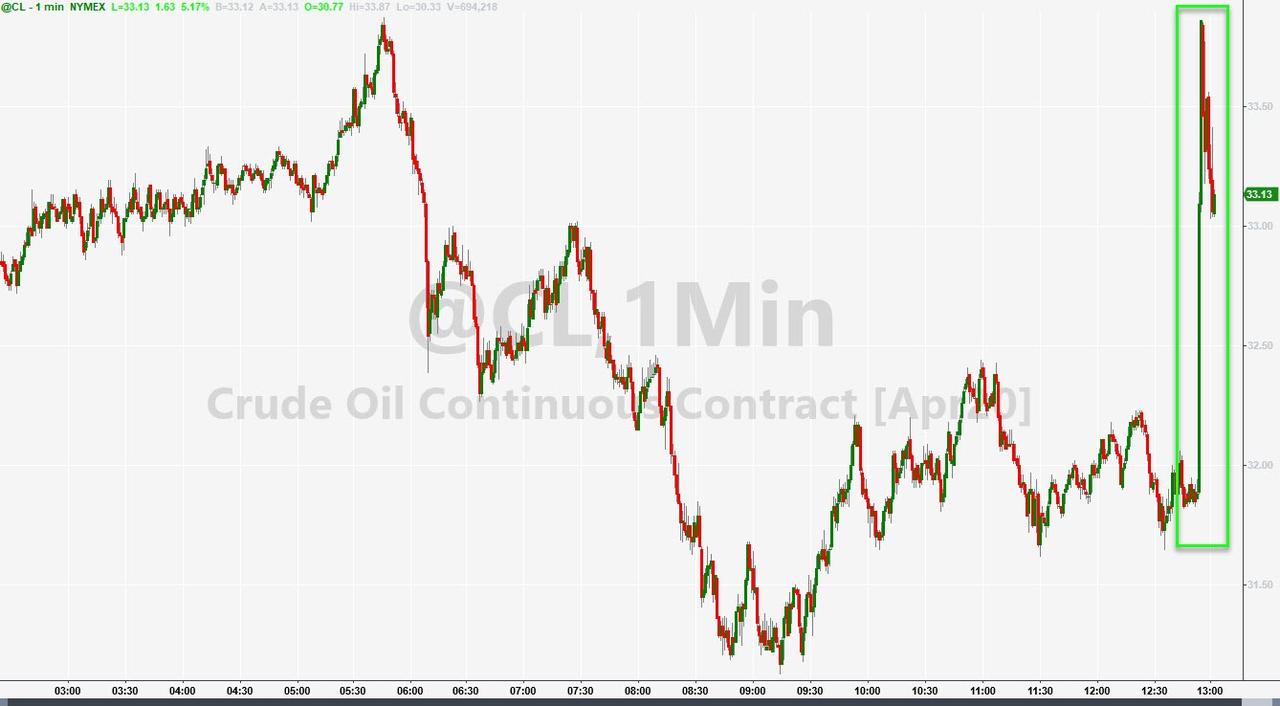 President Trump is set to hold a news conference at 3pmET to discuss the coronavirus as cases and deaths soar in the US.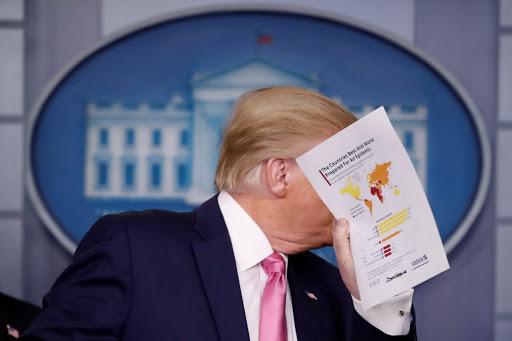 The virus has killed at least 40 Americans and there are more than 1,700 cases nationwide as of Friday morning, according to data compiled by Johns Hopkins University.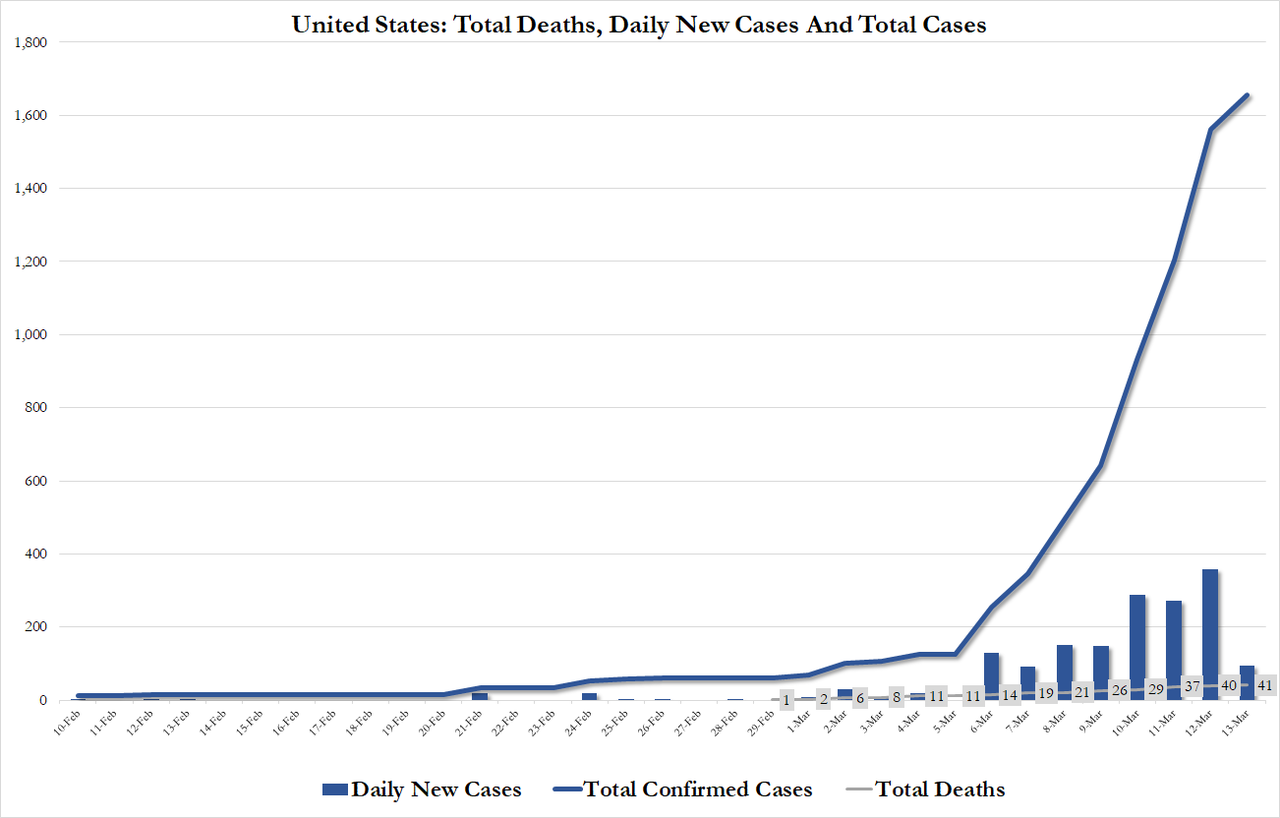 And set to get worse…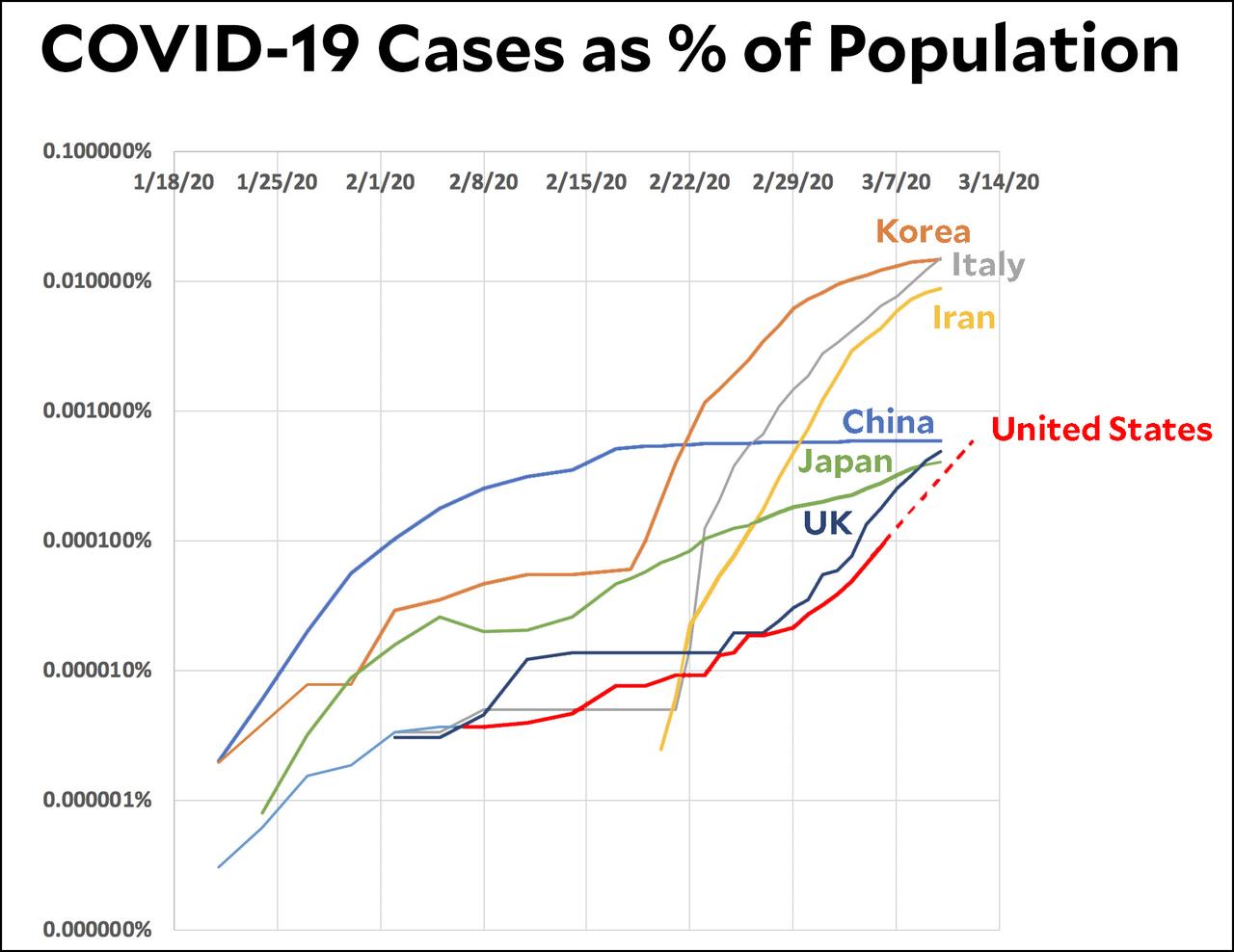 Emergency executive actions announced by Trump
Trump also announced a couple of executive actions:
– Waived interest on all student loans held by government agencies.
– Instructed the Secretary of Energy to purchase large quantities of crude oil to store in the U.S. Strategic Reserve.
Further, another spokesperson announced an order to temporarily restrict all visitors to nursing homes across America.
Bloomberg News reported he plans to declare a national emergency, a move that had been under consideration for some time.
As The Hill reports, declaring a national emergency would allow wider use of federal funds by state and local authorities, some of which have been overwhelmed by the fast-moving coronavirus.
The press conference will come as House lawmakers are likely to vote on sweeping legislation to provide financial help to victims.
We suspect Trump will also take this opportunity to blast the Obama administration (he spent part of Friday morning lashing out at them over its response to the swine flu), The Fed (for failing to take stronger action on the economy), and the current Democrats (he tweeted this morning that because we have had a very strong border policy, we have had 40 deaths related to CoronaVirus. If we had weak or open borders, that number would be many times higher!).
Watch Live (due to start at 3pmET):
U.S. President Donald Trump has declared a national emergency amid the novel coronavirus pandemic.
He said the action clears the way for up to $50 billion of support to be provided to various governments.
READ MORE: Coronavirus — What happens if Trump signs emergency declaration over COVID-19?
Congress has already approved a US$8.3-billion package to fight COVID-19, the illness caused by the virus.
There are more than 1,700 cases of COVID-19 in the United States.

Donald J. Trump✔@realDonaldTrump
I will be having a news conference today at 3:00 P.M., The White House. Topic: CoronaVirus!108K9:55 AM – Mar 13, 2020Twitter Ads info and privacy58K people are talking about this
This is a breaking news story that will be updated.
Coronavirus kills the oldest and has no respect for authority
Many of the most powerful people in the world are old, and coronavirus does not discriminate based on social status. Deaths are now hitting at high levels (not of death but of status), which can change the political conflicts of our world:
Now a global pestilence has erupted, and in Luke 21 we were specifically warned to watch for "pestilences" in the last days.
StevieRay Hansen
Editor, HNewsWire.com
The Bill and Melinda Gates Foundation Have NOT Got The Memo Yet, "Pestilences" Has No Cure

"America has become China on Steroids" Set Down and SHUT-UP, Our Social Media Platforms (Reprobates) Continue to Hide the Truth From the American People, by Shadow Banning Alt News Sources. The Blood of the People Is on Their Hands…
The truth is that all of the warnings of alleged 'conspiracy theorists' have turned out to be correct The word translated "pestilence" is often translated as "plague" or "disaster" …
There is a March to death and social media is leading the charge, they are withholding the truth about the coronavirus, You are Marching lockstep into the death spiral…