Advisory: Be careful of what you read on social media. The algorithms used by these platforms have no regard for Biblical truth. They target your emotions to keep you engaged on their site so their advertisers can drop more ads. These platforms exist to enrich their stockholders. Consider God's promise to Believers in James 1:5, "If any of you lacks wisdom, you should ask God, who gives generously to all without finding fault, and it will be given to you."
The black book is in play, the elitist are running for cover
The King James Version translates Mark 7:22–23 this way: "Thefts, covetousness, wickedness, deceit, lasciviousness, an evil eye, blasphemy, pride, foolishness: All these evil things come from within, and defile the man." The NIV renders the same passage like this: "For from within, out of men's hearts, come evil thoughts, sexual immorality, theft, murder, adultery, greed, malice, deceit, lewdness, envy, slander, arrogance, and folly. All these evils come from inside and make a man 'unclean.'" The NIV replaces "lasciviousness" with "lewdness." The NLT uses the words "lustful desires."
Bill Clinton's attempts to distance himself from convicted pedophile Jeffrey Epstein have taken yet another blow – after a Daily Beast investigation reveals that the financier – who came highly recommended by Lynn Forester de Rothschild – visited the Clinton White House multiple times.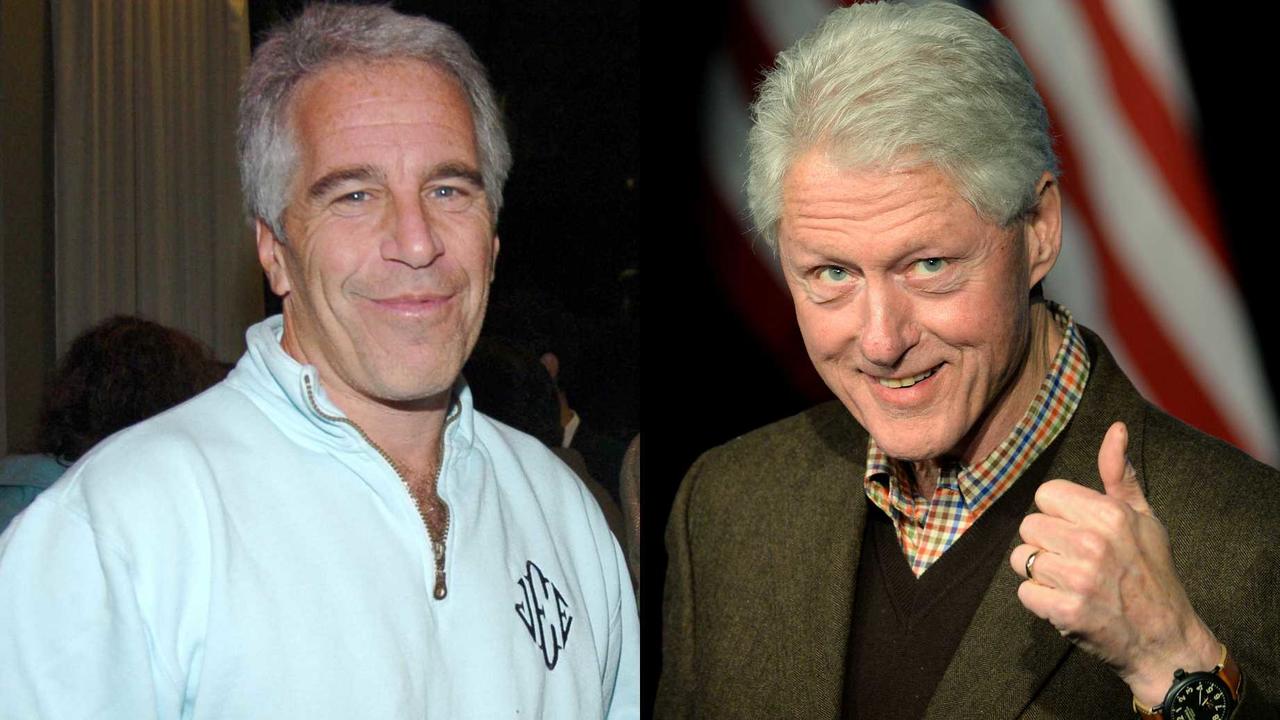 As early as 1993, records show, Epstein donated $10,000 to the White House Historical Association and attended a donors' reception hosted by Bill and Hillary Clinton. Around the same time, according to a source familiar with the connection, Epstein visited presidential aide Mark Middleton several times at the White House. Two years later, businesswoman Lynn Forester de Rothschild wrote a personal letter to Clinton thanking him for their talk about the financier. –Daily Beast

On July 8, the former president sought to distance himself from Epstein, claiming that the two crossed paths just six times beginning in 2002; "four flights on the billionaire's private jet, a single trip to his Harlem office, and one "brief visit" to his New York apartment, all with staff and security detail in tow," per the Beast. 
"President Clinton knows nothing about the terrible crimes Jeffrey Epstein pleaded guilty to in Florida some years ago or those with which he has been recently charged in New York," Clinton spokesperson, Angel Ureña, told the Beast. "Any suggestion to the contrary is both factually inaccurate and irresponsible." 
Clinton's denial flies in the face of flight logs from Epstein's now-sold 'Lolita Express' 727 jets at least 26 times.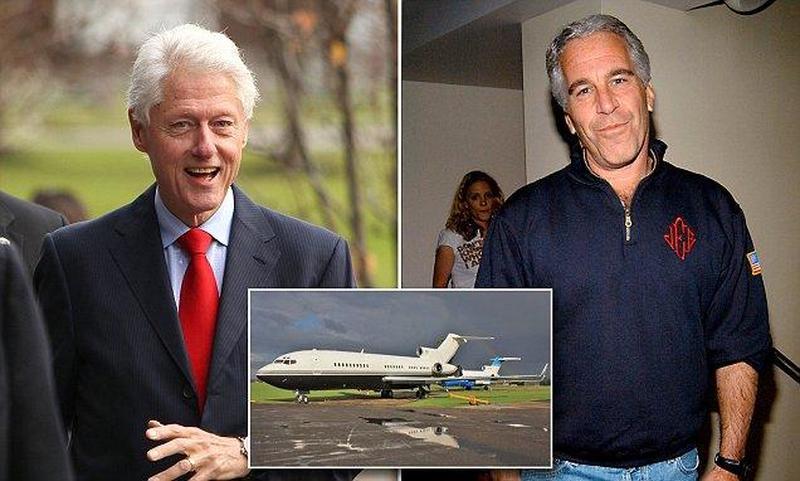 When the president released his initial statement on Epstein, he did not explain the multiple other trips he appears to have taken on the financier's plane—including one flight to Westchester with Epstein, his alleged madam Ghislaine Maxwell, and an "unnamed female." –Daily Beast
And according to the Beast, "Clinton also failed to mention the intimate 1995 fundraising dinner at the Palm Beach home of Revlon mogul Ron Perelman, where Clinton hobnobbed with the likes of Epstein, Don Johnson, and Jimmy Buffett. (Nearby, at Epstein's own Palm Beach mansion, the money man allegedly abused hundreds of underage girls.)"
While Politico claimed in a piece last week that the Clintons and Epstein connected through Epstein's longtime confidant and alleged procurer of young women – Ghislaine Maxwell, after Clinton left office, documents in the Clinton Library attest to much earlier links. 
In late September of 1993, Bill and Hillary Clinton hosted a reception for supporters who had contributed to recent White House renovations. The nearly $400,000 overhaul—which included new gold draperies and a 13-color woven rug for the Oval Office—was funded entirely by donations to the White House Historical Association, a private organization that helps preserve and promote the White House as a historical monument.

The reception took place at the White House residence from 7:30 to 9:30 p.m., according to a copy of the president's daily schedule. White House Social Secretary Ann Stock—who appears in Epstein's little black book of phone numbers—was listed as the point of contact. According to multiple attendees, the evening included an intimate tour of the newly refurbished residence, followed by a receiving line with the president and first lady. Dessert was served in the East Room, where the couple thanked everyone for attending and announced the Committee for the Preservation of the White House.

Guests for the event, according to the invitation list, included the journalist and philanthropist Barbara Goldsmith, heiress Jane Engelhard, political consultant Cynthia Friedman, and "Mr Jeffrey Epstein and Ms. Ghislaine Maxwell." Epstein and Maxwell do not appear on the 'regret list,' and there is a letter 'A' next to both of their names, indicating they planned to attend. A press release from the event, put out by Hillary Clinton's office, lists Epstein as a White House Historical Association donor. –Daily Beast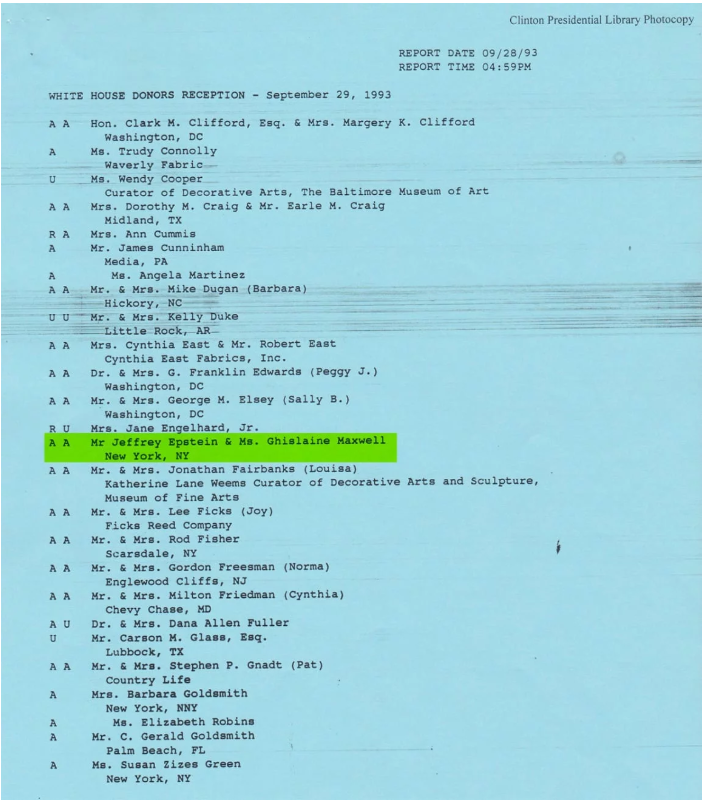 Meanwhile, Clinton's college friend A. Paul Prosperi visited Epstein at least 20 times while he was in the Palm Beach County jail after pleading guilty to procuring an underage prostitute in 2008. Prosperi was also present at a 1995 Perelman fundraiser at which both Clinton and Epstein were present.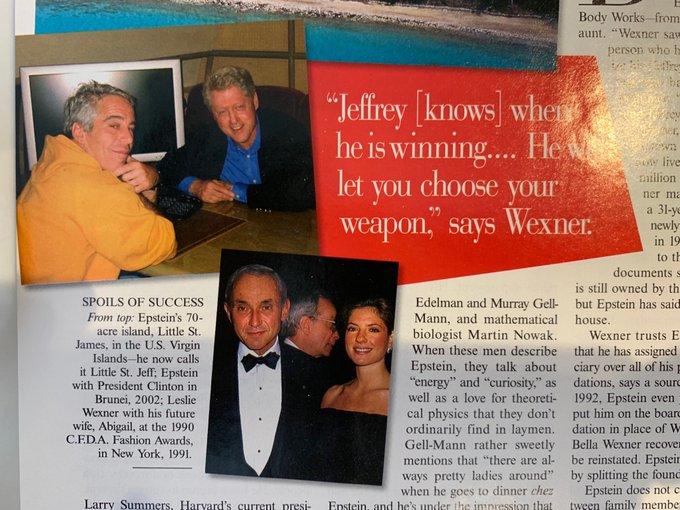 Another Clinton connection with Epstein comes through White House aide Mark E. Middleton – a friend of Clinton's from his beginnings in Arkansas who joined the administration in 1993 as special assistant to Chief of Staff Mack McClarty (another Arkansas insider, per the Beast). Middleton would rise to the level of "Deputy to the Counselor" in 1994.
Over that same time period, a source with knowledge of the situation told The Daily Beast, Middleton met with Epstein in the White House at least three times. It is unclear what they discussed, or for how long. Middleton did not respond to repeated calls and emails for comment, or to a reporter who visited his home in Arkansas.

Middleton and Epstein also appear to have shared a famous friend in common. Donald Trump—who once called Epstein a "terrific guy"—sent Middleton a signed copy of his book, The Art of the Deal, while the lawyer was working in the White House. The inscription read, "To Mark — Best wishes. Your mom is the best."

Hobnobbing with businessmen like Epstein and Trump was part and parcel of Middleton's White House job, according to a 1999 report from the House Committee on Government Reform. ("In the course of his duties, Middleton was in contact with many prominent business people and contributors to the President," the report states.) But it also got the lawyer in trouble with the administration once he left. –Daily Beast
Rothschild letter
In 1995, Lynn Forester de Rothschild writes "Dear Mr. President: It was a pleasure to see you recently at Senator Kennedy's house. There was too much to discuss and too little time. Using my fifteen seconds of access to discuss Jeffrey Epstein and currency stabilization, I neglected to talk to you about a topic near and dear to my heart. Namely, affirmative action and the future."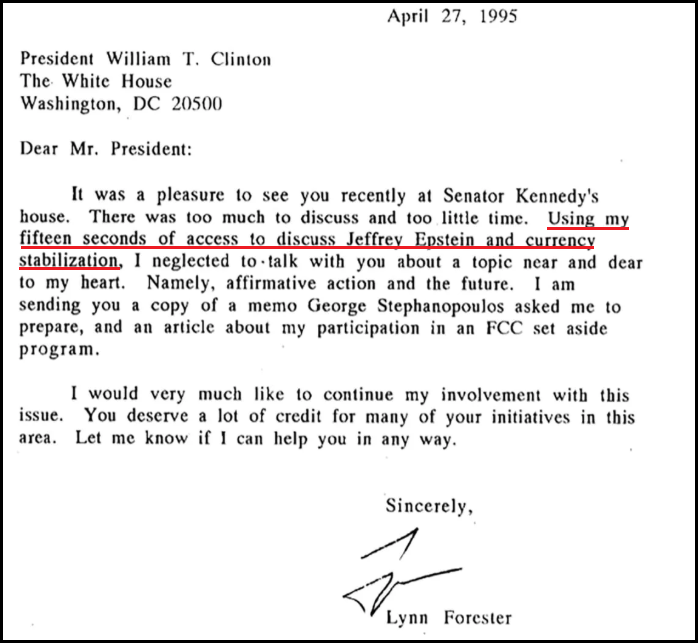 Of note, former Epstein attorney and pal Alan Dershowitz previously said that Forester de Rothschild introduced him to Epstein at a party on Martha's Vineyard for Lord Rothschild in the summer of 1996. 
"He was feisty, he was utterly politically incorrect," said Dershowitz in a recent interview with New York magazine. "He was interesting to be with."
He was also sexually molesting underage girls. Source
Lascivious behavior may include the way we dress when our goal is to appear sexy or sensual. Lasciviousness also encompasses viewing sexually explicit media. This would include salacious magazines, movies, and television, as well as outright pornography. Numerous studies have shown that pornography is highly addictive, and countless marriages have been destroyed as a result of it. It has also been determined that many child molesters, sexual predators, and even murderers have been influenced by such material.
Lascivious behavior is prevalent in the work environment where both men and women work in close proximity. Though sexual harassment laws have helped curtail unwanted advances from fellow-workers, flirting, suggestive touching and inappropriate language are commonplace.
StevieRay Hansen
Editor, HNewsWire.com
"And it shall come to pass afterward, that I will pour out my spirit upon all flesh; and your sons and your daughters shall prophesy, your old men shall dream dreams, your young men shall see visions." (Joel 2:28.)
John Wesley who said that what we tolerate in our generation, will be embraced by the next. Wesley is 100% correct! We are living in sick times.
Usually, the Lord doth no great thing for or against his people, without giving warning of it before it comes.
They perverted justice among themselves (v. 7): "You turn judgment to wormwood, that is, you make your administrations of justice bitter and nauseous, and highly displeasing both to God and man.'' That fruit has become a weed, a weed in the garden; as nothing is more venerable, nothing more valuable, than justice duly administered, so nothing is more hurtful, nothing more abominable, than designedly doing wrong under color and pretense of doing right. Corruptio optimi est pessima —The best, when corrupted, becomes the worst.
It is impossible to find anyone in the Bible who was a power for God who did not have enemies and was not hated.
2 Corinthians 4:8-11 New King James Version (NKJV)
8 We are hard-pressed on every side, yet not crushed; we are perplexed, but not in despair; 9 persecuted, but not forsaken; struck down, but not destroyed— 10 always carrying about in the body the dying of the Lord Jesus, that the life of Jesus also may be manifested in our body. 11 For we who live are always delivered to death for Jesus' sake, that the life of Jesus also may be manifested in our mortal flesh.
The 127 Faith Foundation: We do not solicit donations from "those on disability, on a fixed income, or those who cannot afford to give." Please Pray!
Or, make checks payable to:
The 127 Faith Foundation
PO Box 127
Pontotoc, TX 76869
The number of Orphans aging out of Child Protective Custody has grown at an alarming rate. The 127 Faith Foundation receives many requests each week to house them at our ranch. Our prayer is that the good people of our country will step up to the challenge and offer financial support for "the least among us." We need your help! StevieRay Hansen, Founder, The 127 Faith Foundation
We make every effort to acknowledge sources used in our news articles. In a few cases, the sources were lost due to a technological glitch. If you believe we have not given sufficient credit for your source material, please contact us, and we will be more than happy to link to your article.