Advisory: Be careful of what you read on social media. The algorithms used by these platforms have no regard for Biblical truth. They target your emotions to keep you engaged on their site so their advertisers can drop more ads. These platforms exist to enrich their stockholders. Consider God's promise to Believers in James 1:5, "If any of you lacks wisdom, you should ask God, who gives generously to all without finding fault, and it will be given to you."
Why abuse happens is that we live in a world marred by sin. Often, those who molest children have themselves been molested. They may have been hurt in some other way as well and choose to victimize children in an attempt to regain a sense of power or worthiness. Many times, sexual abuse is a misguided attempt to find intimacy. Whatever the emotional, familial, or psychological history of the molester, sexual abuse is evil.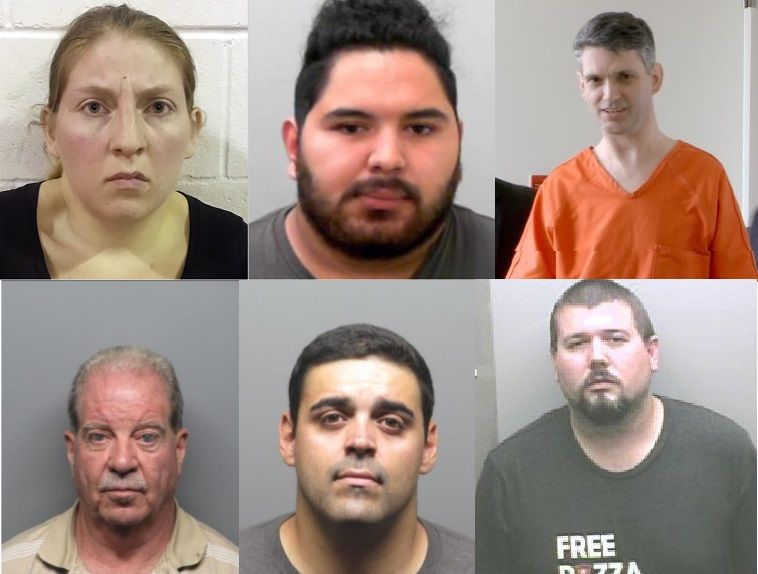 It has been well-documented and frequently reported here at Health Impact News that the United States Foster Care system is the nation's #1 pipeline for child sex trafficking.
Attorney Michael Dolce from the law-firm Cohen Milstein, who speaks from experience from representing children abused in foster care, wrote an opinion piece published by Newsweek in 2018 stating that the nation's foster care system is set up to sexually traffic children.
Dolce said:
Here's the ugly truth: most Americans who are victims of sex trafficking come from our nation's own foster care system. It's a deeply broken system that leaves thousands vulnerable to pimps as children and grooms them for the illegal sex trade as young adults.

We have failed our children by not fixing the systemic failures that have allowed this to happen for decades.
See: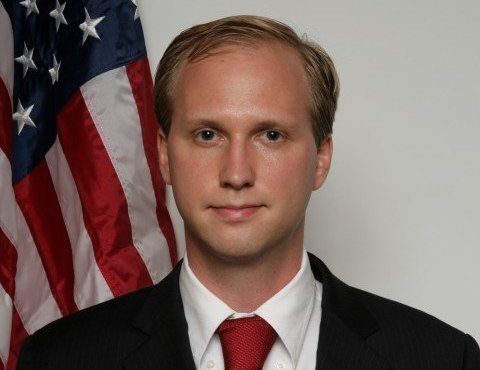 Nathan Larson, admitted pedophile, recommends adopting children for the purpose of using them as sex toys. Photo from his now-defunct website, NathanLarson.org.
Affiliate Links
Trending Authors
In 2018 an independent candidate running for office in Virginia, Nathan Larson, admitted to being a pedophile. He encouraged other pedophiles to use the foster care system to adopt children as "sex toys." See:
A recent State Department report on Human Trafficking confirmed that the United States is the top destination in the world for sex trafficking, and Geoff Rogers, co-founder of the United States Institute Against Human Trafficking, stated:
Affiliate Links
Not a Victim
We have a major issue here in the United States. The United States is the No. 1 consumer of sex worldwide. So we are driving the demand as a society.

We're also driving the demand with our own people, with our own kids. So there are tremendous numbers of kids, a multitude of kids that are being sold as sex slaves today in America. These are American kids, American-born, 50 percent to 60 percent of them coming out of the foster care industry.
See:
Here are some recent local news reports of arrests of licensed foster parents accused of sexually abusing children in the past 30 days, which is probably only a fraction of the actual number of foster parents sexually trafficking children, and shows that this problem is only getting worse, not better.
LAUDERDALE COUNTY, Ala. – A man facing dozens of child sex abuse charges has pleaded guilty. Daniel Wayne Spurgeon entered a guilty plea to 11 counts of aggravated child abuse, two counts first-degree rape of a child under 12, and one count of sexual torture Monday afternoon.

Spurgeon will be sentenced August 12 at 9 a.m. We understand the agreement states that Spurgeon will serve 20 years, the max sentence, for the child abuse charges and 25 years on the other counts. It says this sentence can't get cut short.

Daniel Wayne Spurgeon was transported from Florida back to the Shoals to face dozens of criminal charges which included rape, sodomy, and willful abuse of a child, for abusing foster and adopted children in Florence.

Daniel and his wife, Jenise Spurgeon, were approved foster parents, living in Florence until August of 2015. (Full Story.)
ANTIOCH, CA — The Contra Costa County District Attorney's Office has charged a former Antioch foster parent with 63 felonies in connection with allegations that he sexually abused foster children in his care. Charges have also been filed against the Antioch man's son in the alleged molestation of foster kids, according to the DA's Office.

The foster father was identified by the DA's Office as Simon Chavez, 64, and his son was identified by authorities as Simon Magana Chavez, 31, a resident of Atwater in Merced County, California.

Antioch police began investigating the father-son duo on June 13. The "extensive sexual abuse
case," police said, "involved several minors that were victimized by a father and son who provided foster care for the children from 2011 through 2017."

Both men have been charged "for the sexual abuse of multiple children and unlawfully having sex with a minor," according to Scott Alonso, spokesman for the DA's Office. (Full Story.)
Affiliate Links
Brain Control
DALLAS, Texas — A Texas couple were sentenced Wednesday to 60 years each in prison for filming themselves sexually abusing kids, a case that prosecutors say involved more than two dozen young victims including babies.

A federal judge in Waco gave Christopher Almaguer and his wife Sarah Rashelle Almaguer the maximum prison sentences. They had pleaded guilty in October to one count each of sexual exploitation of children and production of child pornography.

Paul Perez Jr., Christopher Almaguer's 25-year-old brother, also was sentenced to 20 years in prison after pleading guilty to two counts of receiving child porn.

The Almaguers filmed themselves sexually assaulting at least 25 children – ranging in age from 8 months to 14 years old – including members of their own family, children they baby-sat for and kids from their Central Texas church, federal prosecutors said. Court records say the 27-year-olds were the legal guardians of at least one of the children. (Full Story.)
A Franklin County foster grandparent is in prison for sexually abusing five children.

James Horton pleaded guilty Thursday to one count of child sex abuse. Investigators say Horton abused five kindergarten children in the foster grandparent program. As part of the plea deal, Horton was sentenced to seven years in prison. (Source.)
A Grant man was arrested for rape, sodomy and sex with his foster child.

Marshall County Sheriff's Office (MCSO) Assistant Chief Deputy Steve Guthrie said a joint investigation with the MCSO, the Alabama Department of Human Resources (DHR) and the Marshall County Child Advocacy Center (CAC) has led to the arrest of Larry Austin Reed, 36.

According to Guthrie, Reed was charged with second-degree rape, second-degree sodomy and sex with a foster child. (Full Story.)
CHELSEA, MASS. (WHDH) – A Chelsea man accused of raping two foster children who were in his care was arrested last week and ordered held on $50,000 bail.

Michael Diaz, 33, was arraigned Monday in Chelsea District Court on nine counts of indecent assault and battery on a child under 14, six counts of aggravated rape of a child under 16, and a single count of distributing matter harmful to a minor, according to the Suffolk County District Attorney's Office.

Prosecutors say Diaz was a Department of Children and Families approved foster parent to the two victims when the sexual abuse occurred. (Full Story.)
Affiliate Links
Relationship Struggles
See Also:
Caring for children is spoken of highly in the Bible. For example, James 1:27 says that caring for children in need pleases God: "Religion that God our Father accepts as pure and faultless is this: to look after orphans and widows in their distress and to keep oneself from being polluted by the world." Ephesians 6:4 says, "Fathers, do not exasperate your children; instead, bring them up in the training and instruction of the Lord." Psalm 127:3 calls children "a heritage from the Lord." Jesus' interactions with children (notably in Matthew 18) demonstrate the value God places on them. The Bible speaks often about caring for the weak, poor, and needy—and this would include at-risk children (Proverbs 14:31; 17:5; 19:17; 31:8–9). Followers of Christ are consistently called to love others. Molesting a child can in no way be mistaken for love.
The Bible also speaks strongly against sexual sin. Sex is a gift given by God meant for marriage. Sexual perversion of all kinds is soundly condemned. Sexually assaulting a child is never justifiable; it is always wrong.

StevieRay Hansen
Editor, HNewsWire.com
Jesus chastised religious leaders in the first century for not knowing the time of His arrival. Will we make the same mistake today? Christ stated how His second coming would be preceded by global events signifying the end of our age. We may not know the day or the hour, but we can know the season!
"And it shall come to pass afterward, that I will pour out my spirit upon all flesh; and your sons and your daughters shall prophesy, your old men shall dream dreams, your young men shall see visions." (Joel 2:28.)
Education is useless without the bible (Daniel Webster)
"Courage is as "fear that has said its prayers."
John Wesley who said that what we tolerate in our generation, will be embraced by the next. Wesley is 100% correct! We are living in sick times.
Usually, the Lord doth no great thing for or against his people, without giving warning of it before it comes.
They perverted justice among themselves (v. 7): "You turn judgment to wormwood, that is, you make your administrations of justice bitter and nauseous, and highly displeasing both to God and man.'' That fruit has become a weed, a weed in the garden; as nothing is more venerable, nothing more valuable, than justice duly administered, so nothing is more hurtful, nothing more abominable, than designedly doing wrong under color and pretense of doing right. Corruptio optimi est pessima —The best, when corrupted, becomes the worst.
It is impossible to find anyone in the Bible who was a power for God who did not have enemies and was not hated.
Affiliate Links
Silver & Gold
2 Corinthians 4:8-11 New King James Version (NKJV)
8 We are hard-pressed on every side, yet not crushed; we are perplexed, but not in despair; 9 persecuted, but not forsaken; struck down, but not destroyed— 10 always carrying about in the body the dying of the Lord Jesus, that the life of Jesus also may be manifested in our body. 11 For we who live are always delivered to death for Jesus' sake, that the life of Jesus also may be manifested in our mortal flesh.
The 127 Faith Foundation: We do not solicit donations from "those on disability, on a fixed income, or those who cannot afford to give." Please Pray!
Or, make checks payable to:
The 127 Faith Foundation
PO Box 127
Pontotoc, TX 76869
The number of Orphans aging out of Child Protective Custody has grown at an alarming rate. The 127 Faith Foundation receives many requests each week to house them at our ranch. Our prayer is that the good people of our country will step up to the challenge and offer financial support for "the least among us." We need your help! StevieRay Hansen, Founder, The 127 Faith Foundation
We make every effort to acknowledge sources used in our news articles. In a few cases, the sources were lost due to a technological glitch. If you believe we have not given sufficient credit for your source material, please contact us, and we will be more than happy to link to your article.