Advisory: The editorial board of HNewsWire adopted the official policy to bypass many social media platforms. Some of these include: Facebook, Instagram, Twitter, Parler, and YouTube. We believe these companies are responsible for many of the spiritual ills our world faces today. In some cases, however, we have allowed our guest contributors to include content from their YouTube channel while we search for alternatives.
Could Not Give Us a Virus Free Computer Now He Wants Us to Trust Him While Experimenting With Human Life, Gates Is a un-godly Subhuman Deranged Reprobate…
Let Mr. Gates and his family be the first to take the vaccine, and as a safety precaution we wait 12 months to see what the side effects are, of course this will never happen because Mr. Gates is part of the elitist, do as I say not as I do crowd
We detailed earlier that a number of US universities will enforce mandatory COVID-19 tests for all students wishing to return to campus through the Fall semester — with some lately announcing that this will be at a rate of two nasal swabs per week — which is a policy, no doubt uncomfortable for those having to endure such "routine" swabs, also appearing among companies for on-site personnel.
And in many parts of the country, cities and counties currently have mask laws requiring them in all public spaces. Given that over the past months the race has been on to develop and fast-track a coronavirus vaccine, the logical next step will be that students and employees provide proof they've received the vaccine before returning to work or school. Naturally, the idea of fast-tracking this process also amid a deeply politically charged climate has people concerned. And they should be, if Bill Gates' latest appearance on CBS is any indicator of where things stand.
British veteran journalist Neil Clark had this reaction to the Bill Gates interview, which came days ago: When anyone tries to gaslight you by calling you a 'crank' , a 'tin-foil hat conspiracy theorist' or 'Flat Earther' for having perfectly legitimate & sensible concerns over a rushed through 'Coronavirus' vaccine & its side effects, just send them this.
Want-To-Be Doctor That's Willing to Risk Your Life… And the president is going along with mandatory vaccination, Trump has signed an executive order for 1.5 million active militaries to enact this ungodly act upon the American people.
Bill Gates and Co–the CEO of a Demonic Cult Running the Planet, Unless Something Changes in the Short Run, Bill Gates Will Have His Way With Humanity in the Long Run by Way of Vaccines and Microchips Controlling the Population (The Beast Is Alive)…
"Unless God has raised you up for this very thing, you will be worn out by the opposition of man and devils", Watch Out, Big Tech, MSM Reprobates are Spinning The Truth
COVI-PASS will determine whether you can go to a restaurant, if you need a medical test, or are due for a talking-to by authorities in a post-COVID world. Consent is voluntary, but enforcement will be compulsory.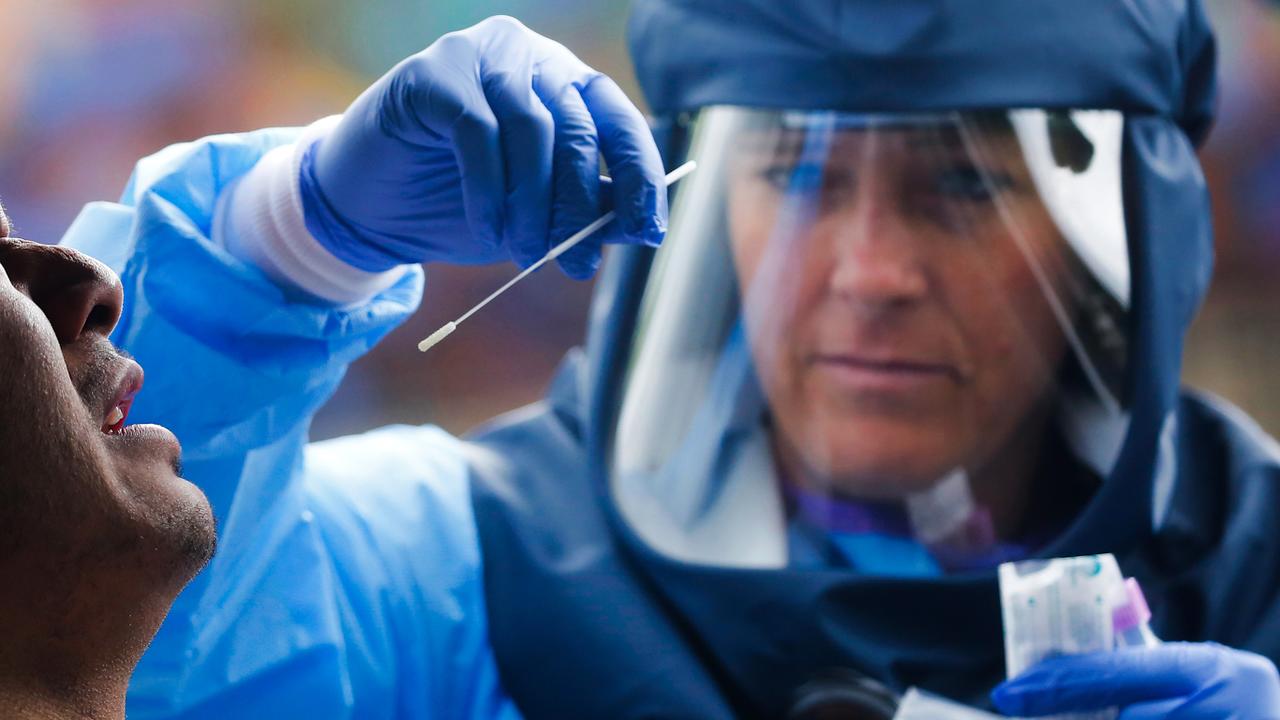 Through the magic of Internet meme culture, most Millennials will be familiar with the famous opening scene of the 1942 film, "Casablanca," where two policemen stop a civilian in the "old Moorish section" of Nazi-occupied French Morocco and ask him for his "papers." The subject is taken away at once after failing to produce the required documents. The cinematic exchange has been used ever since as a popular reference to the ever-encroaching hand of the state, which is now on the verge of attaining a level of control over people's movements that puts the crude Nazi methods to shame.
A British cybersecurity company, in partnership with several tech firms, is rolling out the COVI-PASS in 15 countries across the world; a "digital health passport" that will contain your COVID-19 test history and other "relevant health information." According to the company website, the passport's objective is "to safely return to work" and resume "social interactions" by providing authorities with "up-to-date and authenticated health information."
These objectives mirror those that Bill Gates has been promoting since the start of the COVID-19 lockdown. In an essay written by Gates in April, the software geek-cum-philanthropist lays out his support for the draconian measures taken in response to the virus and, like an old-timey mob boss, suggests the solutions to this deliberately imposed problem. Ironically, Gates begins to make his case for the adoption of mass tracking and surveillance technology in the U.S. by saying that "For now, the United States can follow Germany's example"; He then touts the advantages of the "voluntary adoption of digital tools" so we can "remember where [we] have been" and can "choose to share it with whoever comes to interview you about your contacts."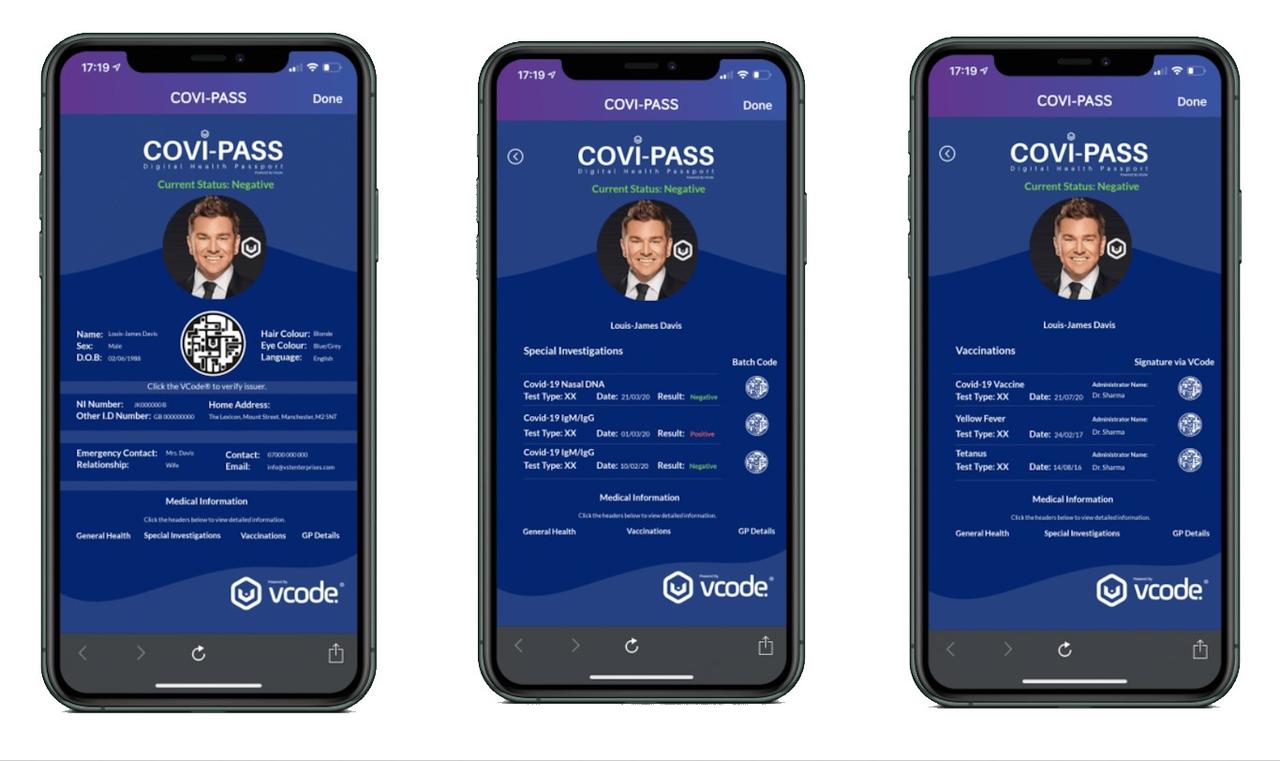 Let Mr. Gates and his family be the first to take the vaccine, and as a safety precaution we wait 12 months to see what the side effects are, of course this will never happen because Mr. Gates is part of the elitist, do as I say not as I do crowd
Thus governments especially in the West and also private institutions will be under pressure to mandate it by law.
Perhaps the most alarming moment in the CBS interview came when Gates bluntly admitted that current testing of the most promising "high dosage" vaccines are resulting in side effects:
"Some of that is not dramatic where it's just super painful, but yes…," Gates said.
Meanwhile, CNN reports Monday morning that the first Phase 3 clinical trial of a US developed coronavirus vaccine has begun. "The investigational vaccine was developed by the biotechnology company Moderna and the National Institute of Allergy and Infectious Diseases, part of the National Institutes of Health. The trial is to be conducted at nearly 100 US research sites, according to Moderna. The first patient was dosed at a site in Savannah, Georgia," CNN writes.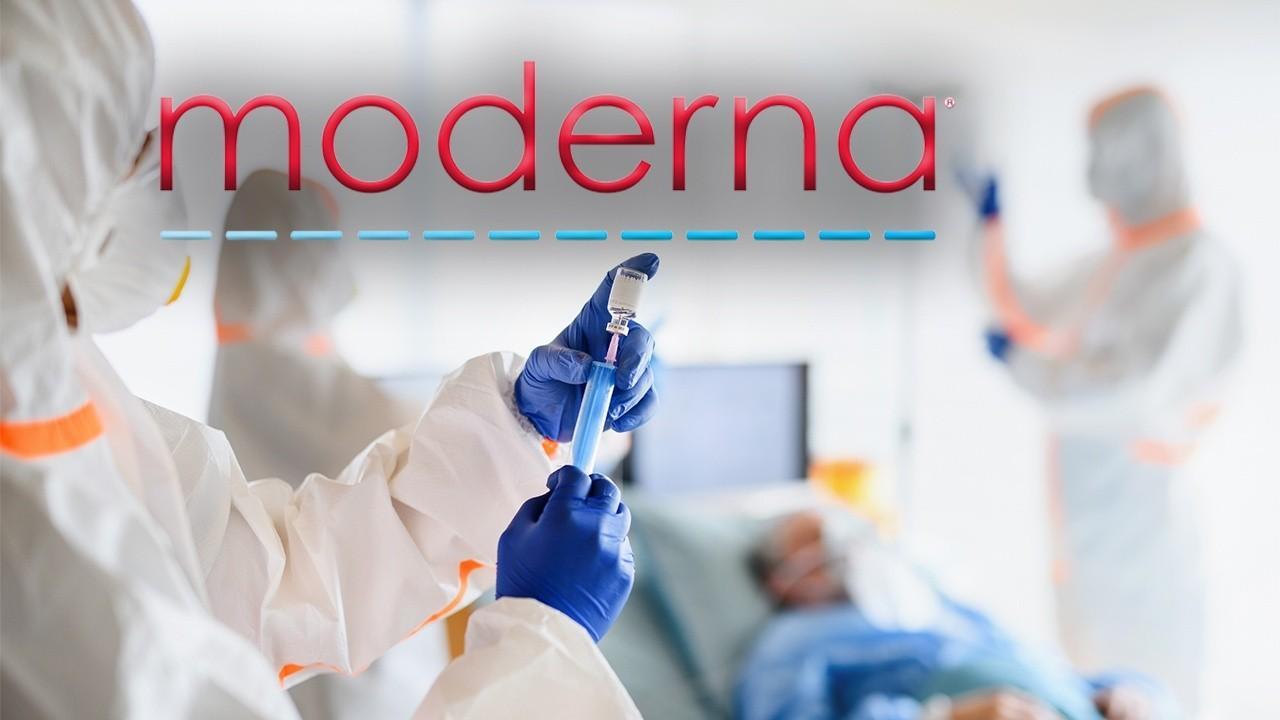 "The trial is expected to enroll about 30,000 adult volunteers and evaluates the safety of the Moderna/NIH vaccine and whether it can prevent symptomatic Covid-19 after two doses, among other outcomes," the report continues.
The rush for the rapid roll out of a vaccine has been driving headlines since March, and will continue, given that currently the United States leads the world in confirmed coronavirus cases at 4.2 million, including over 146,935 who have died of COVID-19.
The World Is In Big Trouble, for Those That Believe We Will Go Back to Some Sense of Normal Life Here on Earth, You Will Be Sadly Disappointed, Seven and Half Years of Hell on Earth Which Began January 1, 2020
"Our courts oppose the righteous, and justice is nowhere to be found. Truth stumbles in the streets, and honesty has been outlawed" (Isa. 59:14, NLT)…We Turned Our Backs On GOD, Now We Have Been Left To Our Own Devices, Enjoy…
While Mainstream Media Continues to Push a False Narrative, Big Tech Has Keep the Truth From Coming out by Shadow Banning Conservatives, Christians, and Like-Minded People, Those Death Attributed to the Coronavirus Is a Result of Those Mentioned, They Truly Are Evil…
Source: HNewsWire ZeroHedge HNewsWire
StevieRay Hansen
Editor, HNewsWire.com
Watchmen does not confuse truth with consensus The Watchmen does not confuse God's word with the word of those in power…
In police-state fashion, Big Tech took the list of accused (including this site), declared all those named guilty and promptly shadow-banned, de-platformed or de-monetized us all without coming clean about how they engineered the crushing of dissent, Now more than ever big Tech has exposed there hand engaging in devious underhanded tactics to make the sinister look saintly, one of Satan's greatest weapons happens to be deceit…
The accumulating death toll from Covid-19 can be seen minute-by-minute on cable news channels. But there's another death toll few seem to care much about: the number of poverty-related deaths being set in motion by deliberately plunging millions of Americans into poverty and despair.
American health care, as we call it today, and for all its high-tech miracles, has evolved into one of the most atrocious rackets the world has ever seen. By racket, I mean an enterprise organized explicitly to make money dishonestly.
All the official reassurances won't be worth a bucket of warm spit. The Globals are behind the CoronaVirus, It Is a Man-Made Bioweapon.
For those of you who care, Google and your favorite social media platforms have misled you, and now we all pay a heavy price for trusting the ungodly, Google and company, They knew exactly what they were doing, removing our history while preparing you to accept the New World Order playbook, Enjoy.
Going through tribulation, even when it is appointed by God, is not contrary to Biblical teaching. See especially 1 Peter 4:17; 2 Thessalonians 1:3-10; Hebrews 12:3-11. But even so, Revelation 9:4 suggests that the saints will be in some measure protected in the time of distress by the seal of God.
The 127 Faith Foundation: We do not solicit donations from "those on disability, on a fixed income, or those who cannot afford to give." Please Pray!
Or, make checks payable to:
The 127 Faith Foundation
PO Box 127
Pontotoc, TX 76869
The number of Orphans aging out of Child Protective Custody has grown at an alarming rate. The 127 Faith Foundation receives many requests each week to house them at our ranch. Our prayer is that the good people of our country will step up to the challenge and offer financial support for "the least among us." We need your help! StevieRay Hansen, Founder, The 127 Faith Foundation
We make every effort to acknowledge sources used in our news articles. In a few cases, the sources were lost due to a technological glitch. If you believe we have not given sufficient credit for your source material, please contact us, and we will be more than happy to link to your article.