Advisory: Be careful of what you read on social media. The algorithms used by these platforms have no regard for Biblical truth. They target your emotions to keep you engaged on their site so their advertisers can drop more ads. These platforms exist to enrich their stockholders. Consider God's promise to Believers in James 1:5, "If any of you lacks wisdom, you should ask God, who gives generously to all without finding fault, and it will be given to you."
Medical Experts Have Observed Multiple Instances in the U.S. and Globally of Patients Who've Recovered From COVID-19 Later Developing "Profound Psychosis…
The "Dark Winter" Narrative and How an Experimental Vaccine Marketed Like a Tech Product by Big Pharma and Their Cronies Are Part of a Globalist Scheme to Reset the World and Force Us Into Subservience.
The devil is a real, personal being who opposes the Christian and seeks to make him ineffective in his Christian life. He is a formidable enemy of the Christian since he is intent on devouring Christians (1 Pet. 5:8); hence, the Christian is called on to resist the devil (James 4:7). This can be accomplished through putting on the armor for a spiritual battle (Eph. 6:10–17)
A small number of recovered COVID-19 patients who had no previous history of mental health problems are developing severe psychotic symptoms, the New York Times reported.
Medical experts have observed multiple instances in the U.S. and globally of patients who've recovered from COVID-19 later developing "profound psychosis," The Times reported. One New York City patient tried to strangle his cousin in bed after experiencing delusions about his cousin murdering him, and another patient in North Carolina developed paranoia about her children being kidnapped. The mother tried to save them by passing them through a fast-food restaurant drive-through window. Murder plots, hallucinations, paranoia: post-Covid psychosis is emerging in a small number of patients.
While it's expected to remain rare, doctors worldwide have reported a smattering of cases. Most had no history of mental illness and became psychotic weeks after contracting the virus. Cases are expected to remain rare but are being reported worldwide. A British study has found that 10 of 153 patients hospitalized with COVID-19 experienced "new-onset psychosis," while another study identified 10 patients with similar symptoms in one hospital in Spain.Dr. Hisam Goueli, a psychiatrist in New York, told the Times that he was unsure whether COVID-19 was related to the psychological symptoms he saw in multiple patients, but it was notable that most patients who developed psychosis had no respiratory problems and didn't get very sick from COVID-19.
They were also largely in their 30s, 40s and 50s, which was striking because it's "rare" to develop such symptoms of psychosis in this age range. The cases of psychosis point to how COVID-19 can affect mental health and brain function, despite being initially thought to primarily cause respiratory distress. Recovered COVID-19 patients have experienced brain fog and memory problems, which may be caused by persistent immune activation, the Times reported. The development of psychosis after recovery from infection isn't limited to COVID-19. The 1918 flu, SARS, and MERS also were connected to such cases. Effects depend on which region of the brain the immune response impacts, which may cause some people to "have neurological symptoms, some people psychiatric and many have a combination," Dr. Robert Yolken, a neurovirology expert at Johns Hopkins University School of Medicine, told the Times. It's unclear whether genetic makeup or predisposition for psychiatric illness makes some people more likely to develop psychosis after being infected with COVID-19.Doctors initially thought that the North Carolina woman's symptoms reflected bipolar disorder, but didn't improve with first medication. She was given an antipsychotic medication and discharged in a week. A 49-year-old man who heard voices and believes he was the devil needed several weeks of hospitalization before being discharged and later readmitted. Read more at dailycaller.com
Swiss Patient Dies Shortly After Receiving Pfizer COVID Vaccine
After an Israeli man reportedly died just 2 hours after receiving his first dose of the COVID-19 vaccine, authorities in the Swiss Canton of Lucerne said on Wednesday that one of the first people in the country to receive the vaccine has died, though whether his death had anything to do with the inoculation hasn't yet been determined.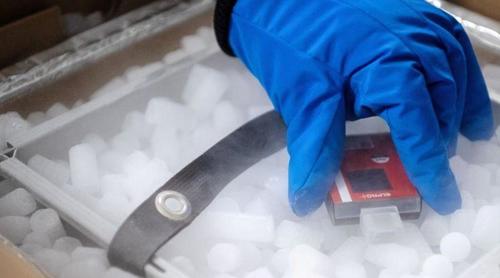 The canton has yet to release any additional details about the exact amount of time that passed between the inoculation and the man's death.
Lucerne was the site of the first vaccinations in Switzerland beginning last week, with a shot from Pfizer and its German partner BioNTech given primarily to elderly people. Switzerland has received 107K vaccine doses, so far, and expects to get 250K per month starting next year.
"We are aware of the case," a spokesperson said, before adding that the death had been referred to Swiss drugs regulator Swissmedic. Swissmedic didn't comment further.
Pfizer and BioNTech's vaccine is the only vaccine approved, so far, in Switzerland. The EU has just started approving the jabs on an emergency-use basis, with the first injections starting earlier this week. Source: ZeroHedge
ER Nurse Tests Positive For COVID 8 Days After Being Vaccinated
In the latest reminder that COVID vaccines might not be as protective as the highly publicized Phase 3 trial data suggests, a local ABC News affiliate station in San Diego just reported that a nurse who received the Pfizer-BioNTech COVID-19 vaccine came down with the virus 8 days later.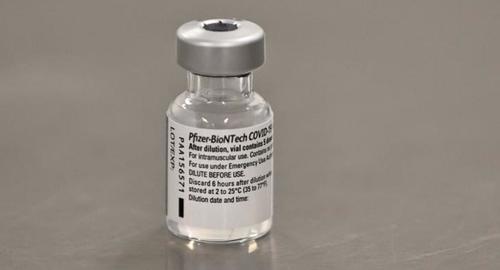 This isn't unprecedented. Data from the Phase 3 trials indicated that it could take up to two weeks to develop protections from the virus after receiving the shot.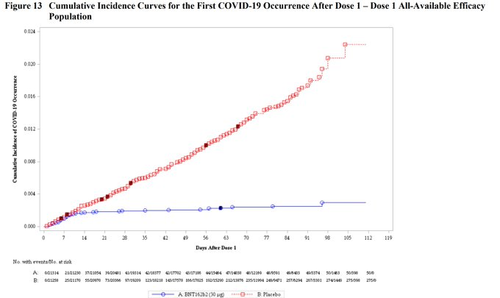 Still, with so much about the process unknown, the incident deserves more scrutiny. And according to the report, local health experts are weighing in.
In a Facebook message posted on December 18, Matthew W., an ER nurse at two different local hospitals, talked about receiving the Pfizer vaccine that day.

He told ABC 10News his arm was sore for a day but he suffered no other side effects.

Six days later on Christmas Eve — after working a shift in the COVID-19 unit — Matthew, 45, became sick. He got the chills and later came down with muscle aches and fatigue.

The day after Christmas, he went to a drive-up hospital testing site and tested positive for COVID-19.
The report makes a point of emphasizing the fact that this development is "not unexpected at all" and that it's likely at least some nurses will be infected with the virus either just before, or just after, receiving their first dose of the vaccine, during the post-jab "incubation period".
"It's not unexpected at all. If you work through the numbers, this is exactly what we'd expect to happen if someone was exposed," said Dr. Christian Ramers, an infectious disease specialist with Family Health Centers of San Diego. He serves on the clinical advisory panel for the county's vaccine rollout.

He points out, it is possible Matthew was infected before receiving the vaccine, as the incubation period may be as much as two weeks. Dr. Ramers says if Matthew did contract it after the vaccine, it's still in line with what we know.

"We know from the vaccine clinical trials that it's going to take about 10 to 14 days for you to start to develop protection from the vaccine," said Dr. Ramers.
The doctor then estimated that the first dose of the Pfizer vaccine could deliver protection that's somewhere around 50%.
Dr. Ramers says he knows of several other local cases where health care workers became infected around the time they received the vaccine. He says all the cases illustrate the fact that results aren't immediate. Even after you start receiving some protection, it won't be full protection.

"That first dose we think gives you somewhere around 50%, and you need that second dose to get up to 95%," said Dr. Ramers. Dr. Ramers says Matthew's story also shows that even with vaccines, the pandemic isn't going to turn around instantly.

"You hear heath practitioners being very optimistic about it being the beginning of the end, but it's going to be a slow roll, weeks to months as we roll out the vaccine," said Dr. Ramers. He adds this case is a good reminder of why masks, handwashing, and other COVID protocols are important, even after receiving the vaccine. Matthew says he's feeling better since his symptoms peaked on Christmas Day but still feels fatigued.
Of course, a top WHO scientist recently warned that people shouldn't stop social distancing and wearing masks after receiving the vaccine. After all, as she added, the trial data tells us nothing about the vaccines' impact on viral transmission.
Source: HNewsWire ZeroHedge dailycaller.com HNewsWire HNewsWire HNewsWire HNewsWire
StevieRay Hansen
Editor, HNewsWire.com
Watchmen does not confuse truth with consensus The Watchmen does not confuse God's word with the word of those in power…
The propaganda machine is only getting louder and more aggressive. We're being prepped for something Really Big
You must believe that God is separate from the world and that some of the things we see in it are contrary to His will. C. S. Lewis
We make every effort to acknowledge sources used in our news articles. In a few cases, the sources were lost due to a technological glitch. If you believe we have not given sufficient credit for your source material, please contact us, and we will be more than happy to link to your article.