Advisory: Be careful of what you read on social media. The algorithms used by these platforms have no regard for Biblical truth. They target your emotions to keep you engaged on their site so their advertisers can drop more ads. These platforms exist to enrich their stockholders. Consider God's promise to Believers in James 1:5, "If any of you lacks wisdom, you should ask God, who gives generously to all without finding fault, and it will be given to you."
Drink Their Water Due to It Potentially Being Tainted With a "Brain-Eating Microbe"…
As Predicted in Revelations, a Collapse in the Food Supply and Water Supply.
As predicted in revelations, a collapse in the food supply will result in the immediate "famine" that are directly cited in the passage, followed by "pestilence" or disease. Indeed, if the Green New Deal now being pushed by elected officials were to become a reality, it would result in mass death, starvation, pestilence, and even economic destruction. It's interesting when you connect the dots, the masses are opposed to God's blueprint and therefore will bring destruction upon the earth intentionally. Me, I, mine, narcissists generation will bring total destruction upon God's people, only the chosen will survive, we live in evil times, dress appropriately, put on the full armor of God!….
Today in "news you definitely don't need to get in the middle of an already tumultuous 2020", some Texas residents are being told not to drink their water due to it potentially being tainted with a "brain-eating microbe".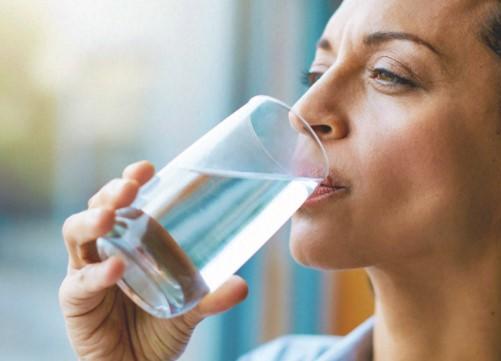 An advisory was issued for Lake Jackson, Freeport, Angleton, Brazoria, Richwood, Oyster Creek, Clute and Rosenberg to not use water for anything other than flushing toilets, according to The Guardian.
This comes after the The Texas Commission on Environmental Quality warned of potential contamination of the water supply with Naegleria fowleri.
Naegleria fowleri is a microscopic amoeba that infects people when it enters the body through the nose. From there, it travels to the brain and can cause a "rare and debilitating disease" called primary amebic meningoencephalitis.
The infection is usually fatal and has been seen before in the past, notably in tap water in Southern Louisiana from 2011 to 2013. It was also found in an untreated geothermal well in Arizona in 2003.
The advisory affects 120,000 people in addition to Dow Chemical workers in Freeport and Clemens and Wayne Scott state prisons. It will remain in effect until the Brazosport Water Authority, where the contamination is thought to be, is thoroughly flushed and tested. The BWA pulls its water from the Brazos river. In other news, who's ready to get 2021 started as soon as humanly possible?
The passage from Revelation (6:7-8) is typically translated like this: (English Standard Version)
And I looked, and behold, a pale horse! And its rider's name was Death, and Hades followed him. And they were given authority over a fourth of the earth, to kill with sword and with famine and with pestilence and by wild beasts of the earth.
However, I have done an in-depth analysis and learned this is a mistranslation. In the original Hebrew text, the color of the horse is not "pale" but rather chloros, the Greek word for "green,"( It is the environmental movement ) sharing the same word root as "chlorophyll," the molecule of photosynthesis for all green plants on our planet. The environmental movement has declared war on carbon dioxide, the "miracle" molecule of life which powers the photosynthesis process that requires chlorophyll (and produces oxygen as a byproduct of plant respiration). Carbon dioxide might even be called the "God molecule" since it is the very basis of nearly all food webs and living ecosystems on the planet. Yet the environmental movement has declared this "God molecule" to be a pollutant… and now promises to banish this molecule by dimming the sun with geoengineering efforts, literally "blocking the light" that powers all plant life on Earth.
The Best Video Platform, Rumble
Anyone Interested in Social Justice Who Doesn't Know Jesus Is like a Blind Man Demanding That the Walls Be Painted His Favorite Color.
But realize this, that in the last days difficult times will come. For men will be lovers of self, lovers of money, boastful, arrogant, revilers, disobedient to parents, ungrateful, unholy, unloving, irreconcilable, malicious gossips, without self-control, brutal, haters of good, treacherous, reckless, conceited, lovers of pleasure rather than lovers of God, holding to a form of godliness, although they have denied its power; avoid such men as these.
Among them are those who enter into households and captivate weak women weighed down with sins, led on by various impulses, always learning and never able to come to the knowledge of the truth. Just as Jannes and Jambres opposed Moses, so these men also oppose the truth, men of depraved mind, rejected in regard to the faith. But they will not make further progress; for their folly will be obvious to all, just as Jannes's and Jambres's folly was also. Now you followed my teaching, conduct, purpose, faith, patience, love, perseverance, persecutions, and sufferings, such as happened to me at Antioch, at Iconium, and at Lystra; what persecutions I endured, and out of them all the Lord rescued me! Indeed, all who desire to live godly in Christ Jesus will be persecuted.
The World Is In Big Trouble, for Those That Believe We Will Go Back to Some Sense of Normal Life Here on Earth, You Will Be Sadly Disappointed, Seven Years of Hell on Earth Which Began January 1, 2020
"Our courts oppose the righteous, and justice is nowhere to be found. Truth stumbles in the streets, and honesty has been outlawed" (Isa. 59:14, NLT)…We Turned Our Backs On GOD, Now We Have Been Left To Our Own Devices, Enjoy…
While Mainstream Media Continues to Push a False Narrative, Big Tech Has Keep the Truth From Coming out by Shadow Banning Conservatives, Christians, and Like-Minded People, Those Death Attributed to the Coronavirus Is a Result of Those Mentioned, They Truly Are Evil…
Source: HNewsWire ZeroHedge HNewsWire HNewsWire HNewsWire HNewsWire
StevieRay Hansen
Editor, HNewsWire.com
Watchmen does not confuse truth with consensus The Watchmen does not confuse God's word with the word of those in power…
In police-state fashion, Big Tech took the list of accused (including this site), declared all those named guilty and promptly shadow-banned, de-platformed or de-monetized us all without coming clean about how they engineered the crushing of dissent, Now more than ever big Tech has exposed there hand engaging in devious underhanded tactics to make the sinister look saintly, one of Satan's greatest weapons happens to be deceit…
The accumulating death toll from Covid-19 can be seen minute-by-minute on cable news channels. But there's another death toll few seem to care much about: the number of poverty-related deaths being set in motion by deliberately plunging millions of Americans into poverty and despair.
American health care, as we call it today, and for all its high-tech miracles, has evolved into one of the most atrocious rackets the world has ever seen. By racket, I mean an enterprise organized explicitly to make money dishonestly.
All the official reassurances won't be worth a bucket of warm spit. The Globals are behind the CoronaVirus, It Is a Man-Made Bioweapon.
Google, Reddit, Twitter, and FaceBook are Demonization or Demonisation is the reinterpretation of polytheistic deities as evil, lying demons by other religions, generally by the monotheistic and henotheistic ones. The term has since been expanded to refer to any characterization of individuals, groups, or political bodies as evil…
Dr. Hotez From The PITS of Hell… Dr. Death 'Scientists' As Hate Crime… Physicist Richard P. Feynman once said "Religion is a culture of faith; science is…
Read More
We make every effort to acknowledge sources used in our news articles. In a few cases, the sources were lost due to a technological glitch. If you believe we have not given sufficient credit for your source material, please contact us, and we will be more than happy to link to your article.