No Cure, Vaccine Completely Useless (Bill Gates and Co)… The second Wave Is Coming Get Ready For Global Lockdown, the Elitist Need to Think About What They Have Done and Take Cover, AntiChrist Makes His Appearance Soon… Texas Orders Extra Body Bags, Mortuary Trucks as It Braces for More Coronavirus Deaths FEMA…
Following record or near-record daily death tolls in Texas, Florida and several other badly hit Sun Belt states yesterday, it looks like the US recorded more than 1,000 deaths for the third day in a row, according to the figures reported yesterday.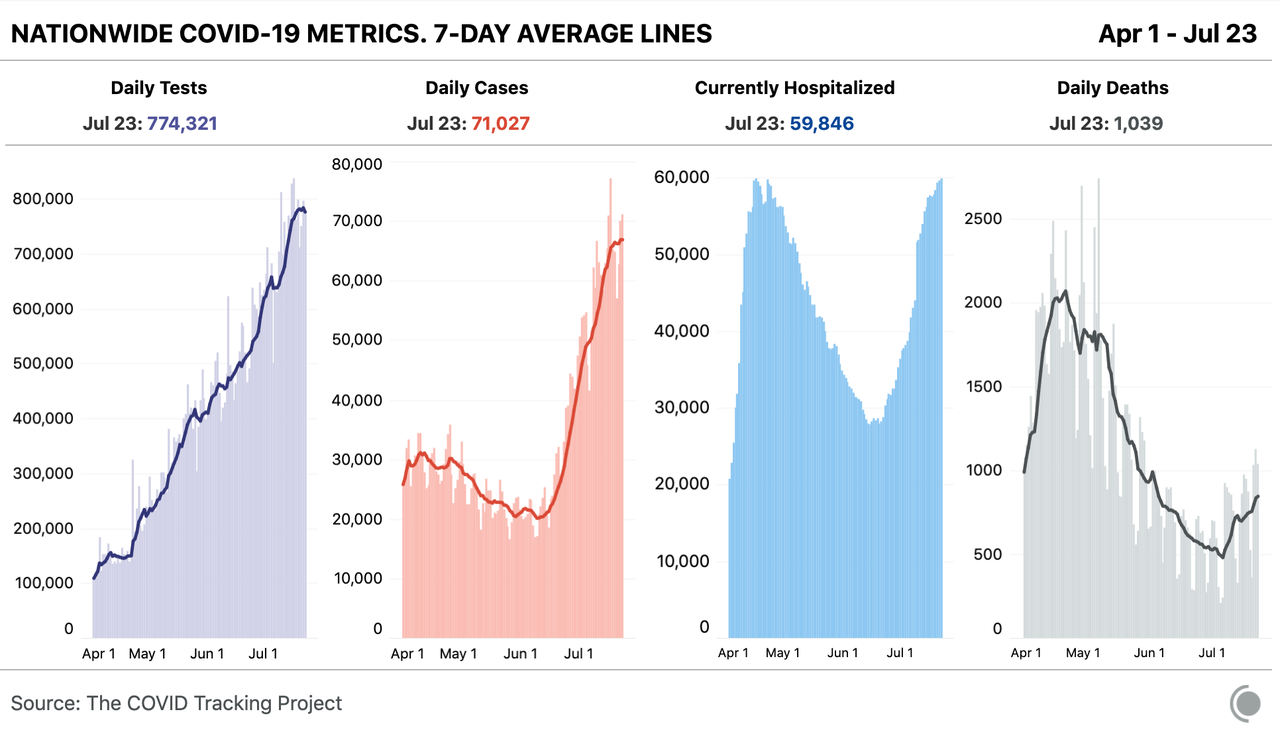 While the Sun Belt outbreak appears to have passed its peak for new cases, deaths remain elevated, as do hospitalizations. It appears that the measures undertaken by regional leaders have finally caused the rate of infection to plateau.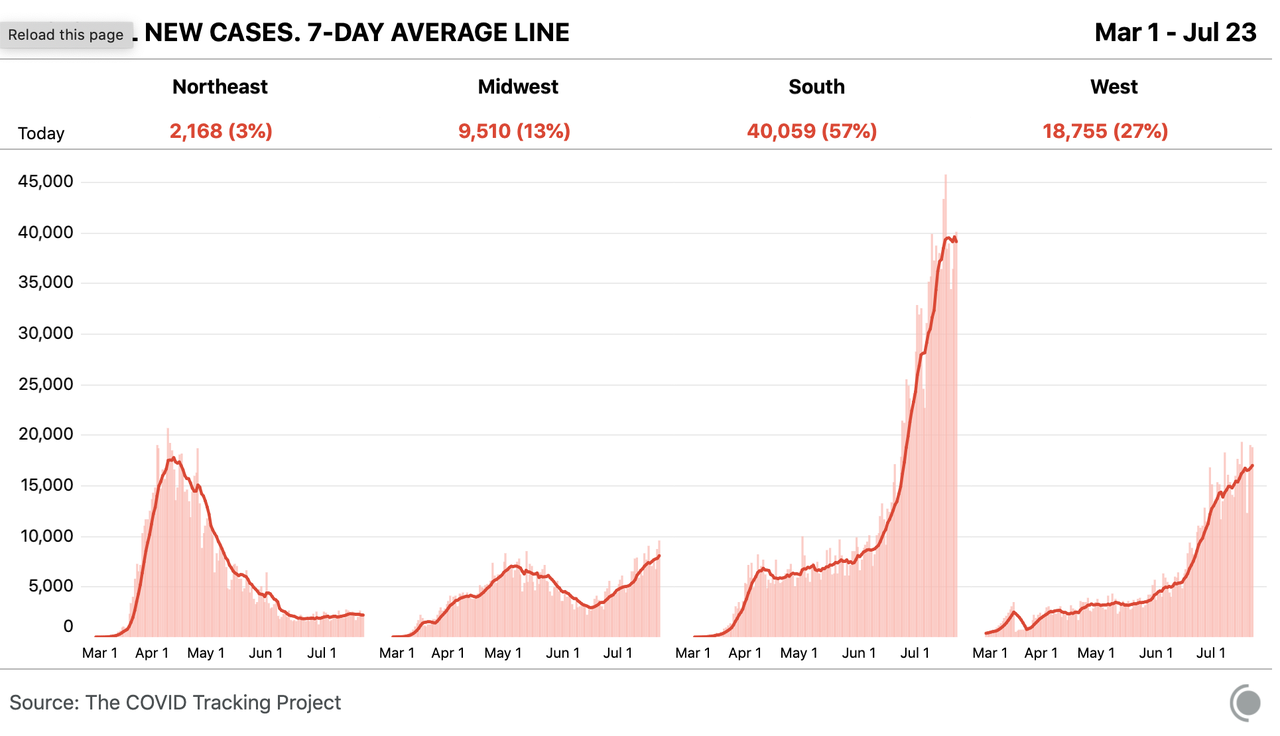 As a new cluster emerges in the capital of Xinjiang, the far-flung western province where 1 million or more members of a Muslim minority have been sent to a network of prison camps, Beijing has apparently sloughed off its own outbreak scare, and is now allowing movie theaters to reopen in the capital city for the first time since the outbreak began.
A genetic study of samples from more than 7,500 people infected with COVID-19 suggests the CCP virus spread quickly around the world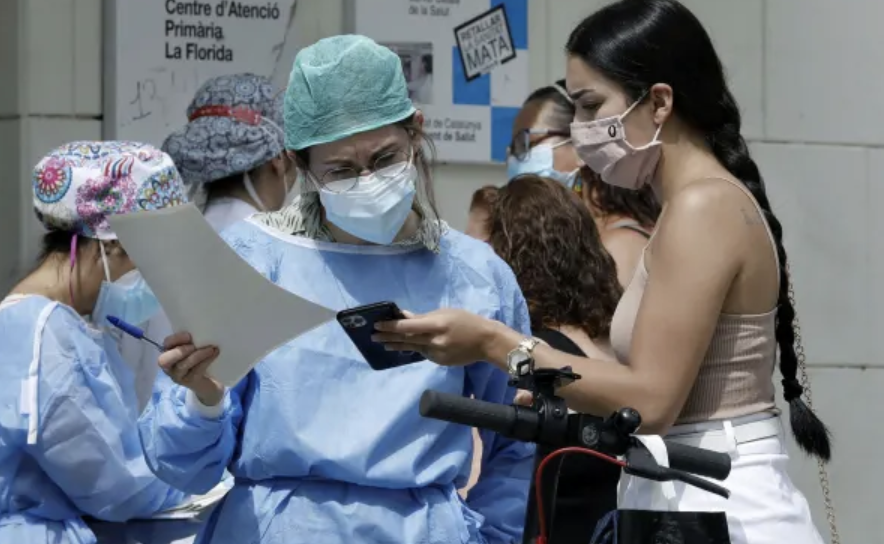 In Western Europe, fears about a second wave have intensified as a new outbreak in Catalonia, a region of Spain known for its separatist inclinations, has spread seemingly untrammeled.
Even the revival of a lockdown and other containment measures in Lleida and the regional capital Barcelona, the area where the new outbreak is centered, has yet to slow the new outbreak, and in their frustration, Spanish officials have started playing "the blame game", according to the FT.
José Luis Morales Rull, lead coronavirus doctor at one of the main hospitals in the Catalan city of Lleida, took his first time off in months after Spain's original lockdown ended on June 21. With a single Covid-19 patient remaining, he looked forward to closing the dedicated ward and going back to normal. But when he returned to work two days later, there were 16 infected patients and the numbers have not stopped rising since.

Dr Morales this week opened a fourth Covid-19 ward to treat the influx of victims after a second wave of infections around Lleida and the regional capital Barcelona prompted authorities to impose new restrictions on the province. Catalonia, with 16 per cent of Spain's population, has accounted for almost half of its 16,410 Covid-19 cases recorded in the past two weeks. "They underestimated the enemy," the doctor said.
After recording 99 consecutive days without a single verifiable case of local transmission, Vietnamese health officials in the coastal city of Danang have quarantined more than 50 people who are believed to have come into contact with a man who tested positive in what many fear might be the first locally-transmitted case in months. The unidentified 57-year-old male had tested positive for the virus twice and authorities are waiting for more tests to confirm the situation.
"The LORD will make the pestilence cling to you until He has consumed you from the land where you are entering to possess it. "The LORD will smite you with consumption and with fever and with inflammation and with fiery heat and with the sword and with blight and with mildew, and they will pursue you until you perish.
Plagues are also a sign, along with hostility to Christians, that we are and have been in the End Times, as Jesus Himself says:
10 Then he said to them, "Nation will rise against nation, and kingdom against kingdom. 11 There will be great earthquakes, and in various places famines and pestilences. And there will be terrors and great signs from heaven. 12 But before all this they will lay their hands on you and persecute you, delivering you up to the synagogues and prisons, and you will be brought before kings and governors for my name's sake. 13 This will be your opportunity to bear witness. (Matthew 24)
And the Book of Revelation describes the judgments of the apocalypse in terms of pestilence and plagues:
7 When he opened the fourth seal, I heard the voice of the fourth living creature say, "Come!" 8 And I looked, and behold, a pale horse! And its rider's name was Death, and Hades followed him. And they were given authority over a fourth of the earth, to kill with sword and with famine and with pestilence and by wild beasts of the earth. (Rev. 6:7-8)

15 Then I saw another sign in heaven, great and amazing, seven angels with seven plagues, which are the last, for with them the wrath of God is finished. (Rev 15:15)
But, along with this terrifying judgment of the Law, we also see the Gospel expressed in an Intercessor who stands between us and the plagues.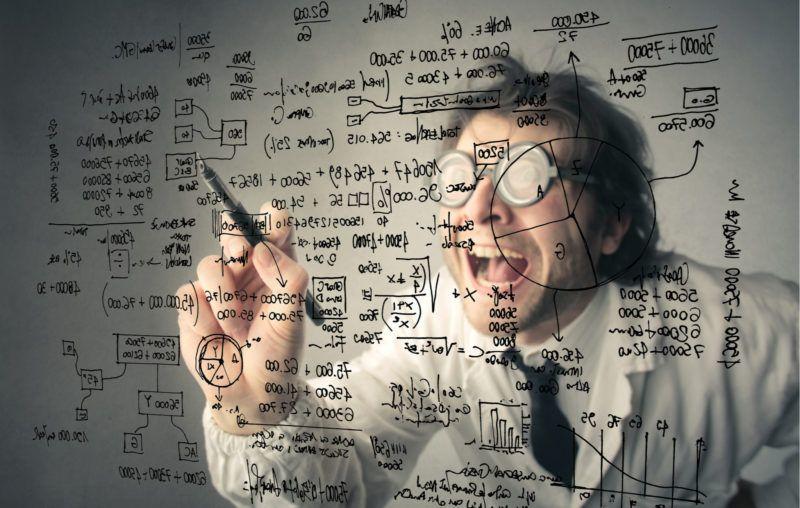 The World Is In Big Trouble, for Those That Believe We Will Go Back to Some Sense of Normal Life Here on Earth, You Will Be Sadly Disappointed, Seven and Half Years of Hell on Earth Which Began January 1, 2020
"Our courts oppose the righteous, and justice is nowhere to be found. Truth stumbles in the streets, and honesty has been outlawed" (Isa. 59:14, NLT)…We Turned Our Backs On GOD, Now We Have Been Left To Our Own Devices, Enjoy…
While Mainstream Media Continues to Push a False Narrative, Big Tech Has Keep the Truth From Coming out by Shadow Banning Conservatives, Christians, and Like-Minded People, Those Death Attributed to the Coronavirus Is a Result of Those Mentioned, They Truly Are Evil…
Source: HNewsWire ZeroHedge HNewsWire
StevieRay Hansen
Editor, HNewsWire.com
Watchmen does not confuse truth with consensus The Watchmen does not confuse God's word with the word of those in power…
In police-state fashion, Big Tech took the list of accused (including this site), declared all those named guilty and promptly shadow-banned, de-platformed or de-monetized us all without coming clean about how they engineered the crushing of dissent, Now more than ever big Tech has exposed there hand engaging in devious underhanded tactics to make the sinister look saintly, one of Satan's greatest weapons happens to be deceit…
The accumulating death toll from Covid-19 can be seen minute-by-minute on cable news channels. But there's another death toll few seem to care much about: the number of poverty-related deaths being set in motion by deliberately plunging millions of Americans into poverty and despair.
American health care, as we call it today, and for all its high-tech miracles, has evolved into one of the most atrocious rackets the world has ever seen. By racket, I mean an enterprise organized explicitly to make money dishonestly.
All the official reassurances won't be worth a bucket of warm spit. The Globals are behind the CoronaVirus, It Is a Man-Made Bioweapon.
For those of you who care, Google and your favorite social media platforms have misled you, and now we all pay a heavy price for trusting the ungodly, Google and company knew exactly what they were doing, removing our history while preparing you to accept the New World Order playbook, Enjoy
Amazon Wish List For The 127 Faith Foundation
My job is protecting children. It has taken me from big cities to rural outposts, from ghettos to penthouses, and from courtrooms, into demonic battlefields. But whatever the venue, the truth remains constant: Some humans intentionally hurt children. They commit unspeakable acts—for their pleasure, their profit, or both. StevieRay Hansen, CEO The 127 Faith Foundation
PayPal.Me/the127faithfoundatio
The number of Orphans aging out of Child Protective Custody has grown at an alarming rate. The 127 Faith Foundation receives many requests each week to house them at our ranch. Our prayer is that the good people of our country will step up to the challenge and offer financial support for "the least among us." We need your help! StevieRay Hansen, Founder, The 127 Faith Foundation