Advisory: Be careful of what you read on social media. The algorithms used by these platforms have no regard for Biblical truth. They target your emotions to keep you engaged on their site so their advertisers can drop more ads. These platforms exist to enrich their stockholders. Consider God's promise to Believers in James 1:5, "If any of you lacks wisdom, you should ask God, who gives generously to all without finding fault, and it will be given to you."
Satan Soldiers Demands With New Terms Of Service…
BitChute changed its terms of services as of June 1, 2021 by bending a knee to the BRITISH and the EUROPEAN UNION. For anyone posting TRUTH on this platform, please be aware that these guidelines are draconian and meant to arrest you for INCITEMENT TO HATRED.
Fear God, not man. Fear of God is a foundation of morality. In the Book of Exodus, Egyptian midwives were ordered by the Pharaoh to kill all newborn Hebrew boys. They disobeyed the divine king of Egypt. Why? Because "the midwives feared God." In America today, more people fear the print, electronic and social media than fear God.
Below are some screen shots. The policy changes and access to the hyperlinks are listed here: https://support.bitchute.com/policy-changes/2021-06-01/
https://lockerdome.com/lad/13847236823954534?pubid=ld-2312-3980&pubo=https%3A%2F%2Fprincipia-scientific.com&rid=principia-scientific.com&width=732
Section 368E Subsection (1) of the UK Communications Act 2003
Article 21 of the Charter of Fundamental Rights of the European Union.
Global Censorship: Court Rules EU Govt Can Take-down Content Worldwide…
The Ride Will Get Nasty From Here, NWO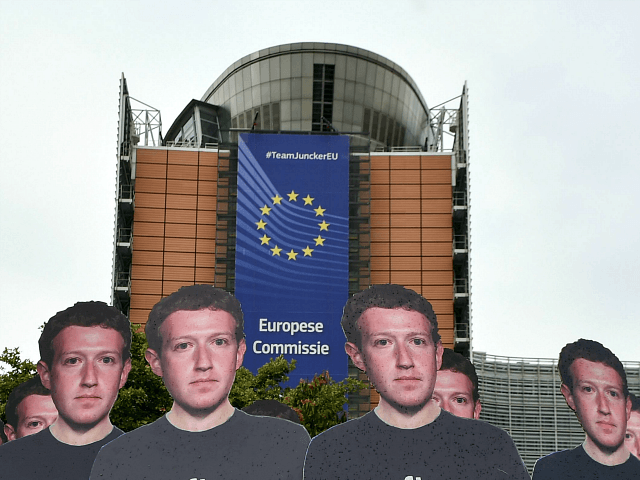 The Court of Justice of the European Union has ruled that EU governments can order Facebook to take down content worldwide after an Austrian politician was insulted online.
Eva Glawischnig-Piesczek, a leading figure in Austria's left-progressive Greens Party, was branded a "lousy traitor of the people" and a "corrupt oaf", among other things, in an Austrian news article concerning her party's support for a minimum income for refugees which was shared on a Facebook user's personal page, according to court documents.
The Green politician demanded Facebook Ireland, which manages Facebook in Europe, remove the post, and secured an Austrian court order commanding it when the U.S. subsidiary failed to comply — but was not satisfied when the social media giant only restricted the content in Austria.
Now the Court of Justice of the European Union has decreed that censorship orders issued by an EU state can apply globally, as EU law "does not preclude [a] host provider from being ordered to remove worldwide information disseminated via a social network platform".
The EU judges rejected Facebook's arguments that this would curb online free speech in third countries which do not allow the sort of state censorship which Glawischnig-Piesczek demanded.
Breitbart London@BreitbartLondon
They also ruled that EU does not "preclude a host provider which operates a social network platform from being ordered, in the context of an injunction, to seek and identify, among all the information disseminated by users of that platform, the information identical to the information that has been characterised as illegal" — i.e. other content repeating the "illegal information" about Glawischnig-Piesczek.
War on Free Speech: EU Demands Facebook and Google Censor 'Illegal' Speech in One Hour http://www.breitbart.com/london/2018/03/02/eu-demands-facebook-google-censor-illegal-speech-one-hour/ …EU Demands Facebook and Google Censor 'Illegal' Speech in One HourThe EU has ordered social media firms to delete content they consider "illegal" with one hour, as they ramp up efforts to censor the internet.breitbart.com531:10 PM – Mar 2, 2018Twitter Ads info and privacy95 people are talking about this
"This judgment has major implications for online freedom of expression around the world," warned Thomas Hughes, executive director of the ARTICLE 19 charitable organization, which "works for a world where all people everywhere can freely express themselves and actively engage in public life without fear of discrimination."
"Compelling social media platforms like Facebook to automatically remove posts regardless of their context will infringe our right to free speech and restrict the information we see online," Hughes complained.
"The judgment does not take into account the limitations of technology when it comes to automated filters.
"The ruling also means that a court in one EU member-state will be able to order the removal of social media posts in other countries, even if they are not considered unlawful there. This would set a dangerous precedent where the courts of one country can control what internet users in another country can see. This could be open to abuse, particularly by regimes with weak human rights records."
Breitbart London@BreitbartLondon
FULL TEXT: The EU And Facebook's New Online 'Code Of Conduct' Policing Free Speech http://www.breitbart.com/big-government/2016/05/31/full-text-eu-facebooks-new-online-code-conduct-policing-free-speech/ … Source
When Judeo-Christian principles are abandoned, evil eventually ensues. One doesn't have to be a believer to acknowledge this.
While mainstream media continues to push a false narrative, Big Tech has kept the truth from coming out by shadow banning conservatives, Christians, and like-minded people. The deaths attributed to the Coronavirus are a result of powerful forces. They are truly evil.
As with climate change and government lies about 'man-made global warming' our scientists and researchers are seeing massive fraud behind the COVID19 'deadly' pandemic. We have supported freedom of information (FOIA) requests to leading western governments, which have admitted they do NOT possess any gold standard isolate of the virus.
We have been lied to in a massive international conspiracy among eugenicists and the global elite. A corrupt and psychopathic billionaire class has infiltrated leading science institutions, our educations systems, corporations and media with a shared purpose of mass de-population, wealth re-distribution and systemic brainwashing of the masses to be pliant and scientifically illiterate.
What Trump (Warp Speed) Dr.Fauci, Bill Gates, CDC, WHO, Big Tech and Co Did to This Country and Helped Implement Around the World is Unfathomable and They Should All Be Dealt With as War Criminals , Crimes Against Humanity
"When the History of This Madness is Written, Reputations Will Be Slaughtered and There Will Be Blood in the Gutter "
Source: HNewsWire HNewsWire HNewsWire principia-scientific
Please do not post HNewsWire articles on Parler, Facebook, Reddit or Twatter social media platforms. We are not comfortable with their anti-Christian — anti-American Nazi philosophy.
It is impossible to find anyone in the Bible who was a power for God who did not have enemies and was not hated.
StevieRay Hansen
Editor,
HNewsWire.com
[email protected]
HNewsWire: X, formerly known as Twitter, began to censor posts from the American Accountability Foundation (AAF) last week for exposing some of the content the…
Read More
We make every effort to acknowledge sources used in our news articles. In a few cases, the sources were lost due to a technological glitch. If you believe we have not given sufficient credit for your source material, please contact us, and we will be more than happy to link to your article.