Moderna COVID Vaccine Trial The Warning Signs Are All Around Us and Yet We Allow Satan Soldiers to Move Ahead With Mandatory Vaccination…
Three of the 15 human guinea pigs in the high-dose cohort – 250MG – reportedly suffered a "serious adverse event" within 43 days of receiving Moderna's jab.
As millions of elderly Americans prepare to take COVID-19 vaccines that, according to numerous reports, can elicit some pretty serious post-2nd dose side-effects for a day or so, LifeSiteNews has reported that a Ukrainian Greek-Catholic priest died at his PA home after participating in Moderna's vaccine trial.
The cause of death isn't yet known, and it's unclear whether his participation in the trial for the new mRNA vaccine is connected to the death.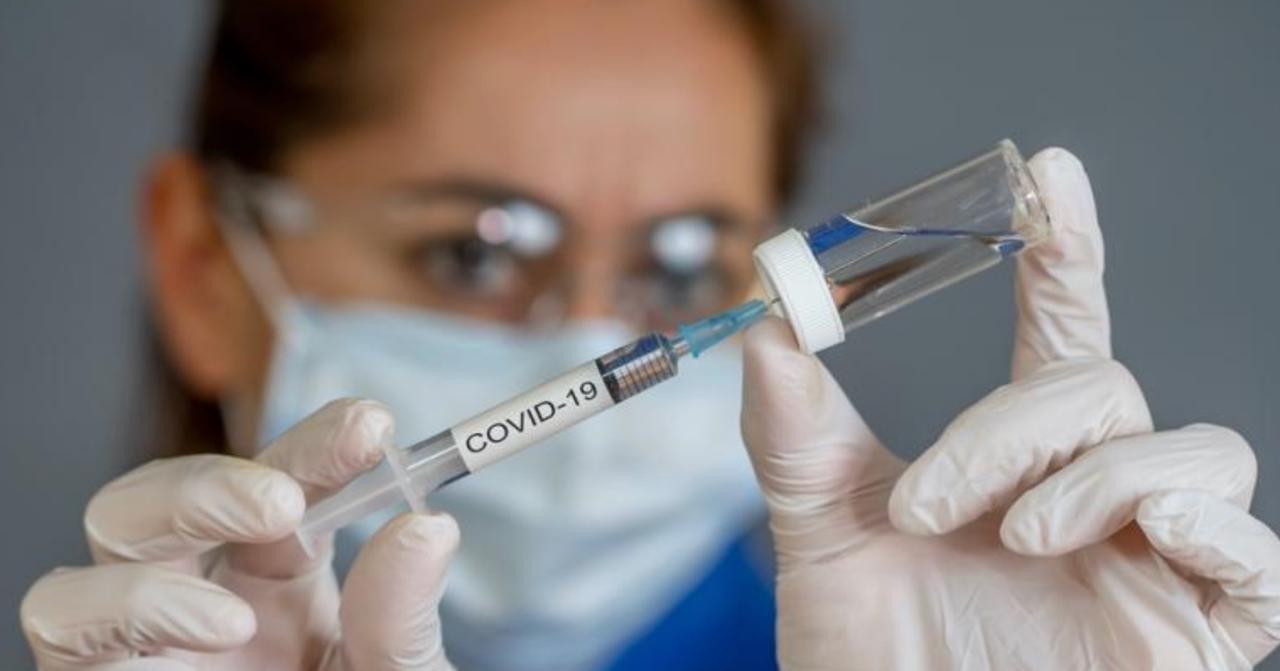 Father John Fields was the Communications and Religious Education Director for the Archeparchy of Philadelphia, which is part of the Ukrainian Greek-Catholic Church. In the announcement of his death, the Archeparchy stated that Father Fields "has passed away in his home. The cause of death is yet to be determined". The priest was 70.
JFields recently participated in the trials of Moderna's COVID-19 vaccine after receiving an email from the University of Pennsylvania at the end of August asking if he wished to "participate in the third and final phase" of the vaccine trial.
He was reportedly approached because of his age, since he was in the age bracket the study team "deemed the higher risk group for the COVID-19 virus." The first injection he received was on Aug. 31, with the second on Oct. 1.
Notably, the priest reported no serious symptoms after the second dose.
"I think of the researchers, who in only several months, as part of Operation Warp Speed, collectively used their knowledge and wisdom from Almighty God to achieve this medical milestone," he had said. "I may be able [to] contribute in some small way to the development of an effective vaccine that would help stop this worldwide COVID-19 pandemic and the fear."
Before jumping to conclusions, it's worth noting that another priest suggested that Father Fields might have had a heart attack. But some organizations have raised questions about the rate of "serious" injury in the high-risk group of Moderna trial volunteers, as was disclosed with the latest round of 'Phase 3' trial data.
Three participants in Moderna's COVID-19 vaccine trial and two in Pfizer's revealed their side effects to CNBC
A 44-year-old from Utah said he developed a fever and chills so bad his shaking cracked his tooth
One woman in her 50s said she needed a day off to cope with the fever, pain and fatigue
Another man in his 20s thought he might need to go to the hospital for his high-grade fever and was kept up all night
Most side effects become intense after the second of two doses of the vaccines
Data from both companies' trials show that most people have no side effects or only mild ones
Force is now the only rule remaining in deep state-controlled America. Everything else has collapsed. There is no free speech, no fair trial, no system of justice, no reasonable expectation of human rights anywhere, no fair elections, no honest news, no honest Wall Street operations, no real public education, no clean food, and threats from the elitist, the power structure that is hell-bent on bringing the New World Order into the reality of the sleeping masses, get woke or get yoked, the choice still lives in the people's hands. Next, the AntiChrist will appear with many empty promises, peace, and security, in reality, it's the yoking of mankind, We are in the Great Tribulations…
Source: HNewsWire ZeroHedge HNewsWire HNewsWire HNewsWire HNewsWire
StevieRay Hansen
Editor, HNewsWire.com
Watchmen does not confuse truth with consensus The Watchmen does not confuse God's word with the word of those in power…
The 127 Faith Foundation Thanks You
The 127 Faith Foundation: We do not want donations from "those on disability, on a fixed income, those that cannot afford it" Please Pray!
My job is protecting children. It has taken me from big cities to rural outposts, from ghettos to penthouses, and from courtrooms, into demonic battlefields. But whatever the venue, the truth remains constant: Some humans intentionally hurt children. They commit unspeakable acts—for their pleasure, their profit, or both. StevieRay Hansen, CEO The 127 Faith Foundation
PayPal.Me/the127faithfoundatio
Amazon Wish List For The 127 Faith Foundation
The number of Orphans aging out of Child Protective Custody has grown at an alarming rate. The 127 Faith Foundation receives many requests each week to house them at our ranch. Our prayer is that the good people of our country will step up to the challenge and offer financial support for "the least among us." We need your help! StevieRay Hansen, Founder, The 127 Faith Foundation