Advisory: Be careful of what you read on social media. The algorithms used by these platforms have no regard for Biblical truth. They target your emotions to keep you engaged on their site so their advertisers can drop more ads. These platforms exist to enrich their stockholders. Consider God's promise to Believers in James 1:5, "If any of you lacks wisdom, you should ask God, who gives generously to all without finding fault, and it will be given to you."
Gone…
"Major Banking Crisis Coming Fast"
The United States is headed for totalitarianism and that he wants to flee the country with his gold. American is already fascist, regardless of opinions on the matter.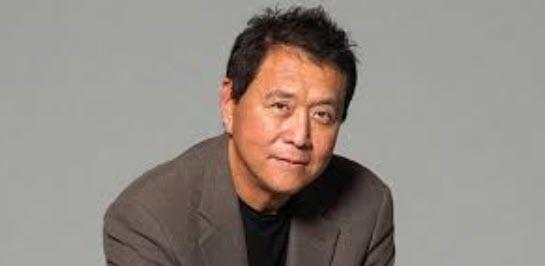 Fascism is the merger of corporations and the government, while totalitarianism is a complete subservience to the state. We are the crossroads of both, to be honest. And the faithful sheep who serve the state and the banking cartel will dutifully go vote in November for a puppet who has already been chosen by the Federal Reserve to complete the enslavement of mankind.https://www.youtube.com/embed/Yd6AZnpBdeM
In an interview with Kitco, Kiyosaki explains that Americans have almost lost every smidge of liberty that their ancestors had.
"The freedom of speech is gone. Freedom of speech, freedom of assembly, and also the freedom of religion," he said.
Kiyosaki has prepared for a time when he would have to leave the U.S., he said, by holding safe-haven assets like gold and silver.
"Way back when I started storing gold in Switzerland and in Singapore, so in case I had to run, plus I had different passports. Gold and silver are flight capital, and as you know, the only people making money today in America are moving vans," he said.
Regardless of the price of gold, whether it's $1000 or $15,000, Kiyosaki says he will continue to buy more because it's one way to protect yourself from the central banks. Kiyosaki wants to remind people that he fought for capitalism, not socialism. But the U.S. is becoming Marxist quickly.
In a tweet on Aug. 21, the author of Rich Dad Poor Dad told followers that there was no time to "think about" investing in safe havens.
"Major banking crisis coming fast"
The reason, he said, was that Warren Buffett had chosen to dump bank stocks.
"WHY BUFFET is OUT OF BANKS . Banks bankrupt. MAJOR BANKING CRISIS COMING FAST," he wrote.
"Fed & Treasury to take over banking system? Fed and Treasury 'helicopter fake money' direct to people to avoid mass rioting? Not a time to 'Think about it.' How much gold, silver, Bitcoin do you have?"
WHY BUFFET is OUT OF BANKS . Banks bankrupt. MAJOR BANKING CRISIS COMING FAST. Fed & Treasury to take over banking system? Fed and Treasury "helicopter fake money" direct to people to avoid mass rioting? Not a time to "Think about it." How much gold, silver, Bitcoin do you have?
He added that bitcoin also qualifies as a safety asset because it's "international currency; it operates outside the Fed and the Treasury. Kiyosaki says he holds gold because it's "God's money" and Bitcoin because its the "people's money." He seems to be attempting to remove himself from the system of enslavement set up by the Federal Reserve.
Main Street is the real economy that exists far from Wall Street. It can be seen in the large areas of America where most of us live. After twelve long years of near or zero interest rates, massive government deficits, and watching tons of money and stimulus being poured into the economy we remain mired in slow growth. On top of this, we now are seeing covid-19 monkey hammering many sectors of the economy into submission. Small businesses have taken the brunt of this assault. The demise of millions of small businesses underlines the bleak picture we face, this means unpaid rents and more empty storefronts as Main Street withers on the vine. Until now much of the damage has been masked by a massive government giveaway. Unfortunately, the damage all this has wrought will become apparent over the coming months from the strong headwinds facing our economy.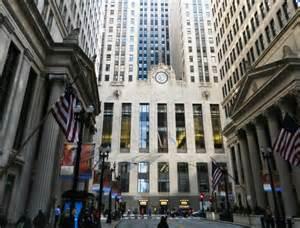 The Financial Sector Has Grown Too Large
Today the financial sector plays an oversize role in our economy as savers poured money into paper promises such as pensions, bonds, and stocks. Our economy continues to be propped up by a combination of unhealthy policies which include massive government spending on top of the artificially low-interest rates and easy money. This has allowed the mega-rich and politically connected to thrive while a huge majority of Americans wither on the vine. The price of stocks and action on Wall Street should not be confused with what is happening in homes across America.
The real economy is neither vibrant nor healthy and current trends should give us pause. An example of this is seen in agriculture. Even if you don't farm for a living it is important to realize that farm income is not contained in a closed-loop but spills into other parts of the economy, this is true in all of the sectors of our economy. An even bigger issue is how online giant Amazon is allowed to decimate retailers and small businesses aided by the USPS and governments granting it special rates, privileges, and tax abatements. In many parts of America, Wall Street money has become the largest obstacle for small businesses trying to remain competitive. How does a small business abandoned by the banking community compete with companies able to access billions of dollars of low-cost capital?
The truth is small business owners often tied to brick and mortar are forced to wear many hats and their workers are often required to perform several different and distinct tasks. This often means large companies are better candidates for utilizing robots and automation as a way to reduce labor costs. This means a company such as Amazon gains a huge advantage over small and local businesses and helps explain why its CEO Jeff Bezos recently endorsed the idea of a higher minimum wage. For Bezos, this is a bonus in that it will help eliminate competition all across America as he doubles down on adding more robots to his workforce.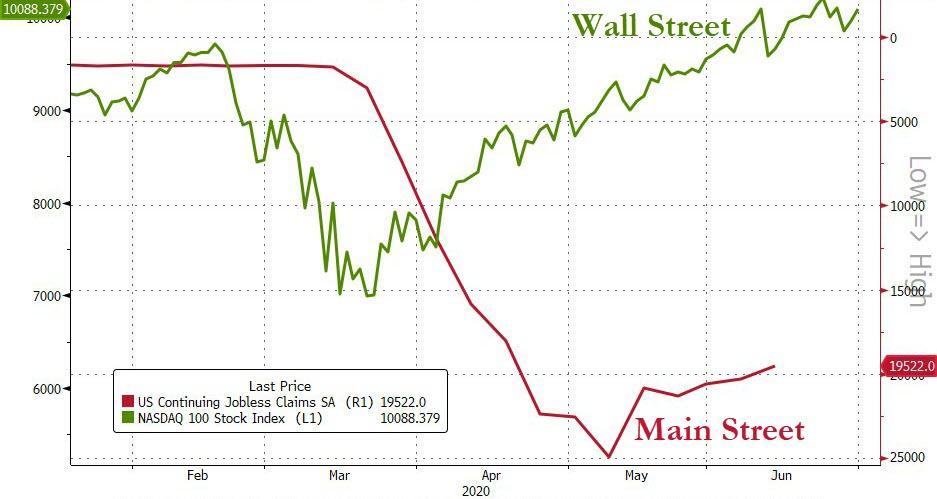 It is important to remember that it is not uncommon to see a time lag before the impact of events is truly revealed, this is why a lot of people will be surprised and shocked by the reality that is about to unfold. Government programs to prop up the economy can only mask the truth for so long. With the demise of so many small businesses unemployment which has skyrocketed is here to stay. We can expect many of the employers that remain in business will be doing an about-face on how they view staffing and hiring. For the last several years because it has been difficult to find workers many employers have carried more people on their payrolls than they really needed as a sort of "insurance" in case someone quit. Employers have been forced to pay high wages for workers residing at, shall we say, the bottom of the barrel. These workers often carry so many bad habits that in many ways they are more trouble than they are worth. But those days are over.
We are about to see the problems in the other sectors of the economy raising their ugly heads and dish out massive pain. When the temporary props, such as the $600 a week to the unemployed, stimulus checks, the Payroll Protection Program (PPP), and aid to State and local governments, come to an end, look out below. These programs being used to move us forward will not gracefully expire, but merely set the stage for another round of props perpetuating this false economy to evolve. In the end, our future has a way of being tied to reality and certain economic laws as well as laws of nature that hope and delusion cannot defy. While these bonds can be ignored for a time the force they have over us at some point will suddenly pull us crashing to the ground.
For decades the financial sector has been given rule over the real economy and over events happening in the shops and stores throughout the land. In an effort to stay rooted in reality we should ponder the possibility that we are being played or duped by the financial sector. This includes not just how strong the economy really is, but as to the links and bonds with the economy through both financial institutions and the government. The real economy that lives beyond our financial institutions may be in a death struggle. Those in power tend to warp and skew both numbers and future projections in a self-serving way. A combination of low-interest rates, government spending, and easy money coupled with massive stock buybacks have given many people a false impression all is well, but looking at the numbers and beyond it becomes clear something is dreadfully wrong.
Today we see a landscape of empty and under-leased buildings that once housed thriving businesses that provided Americans with good-paying jobs. This makes it difficult to think things are getting better. When looking at new job formation details show the growth in low paying part-time jobs and many people have left the job market, many too retire early because their skills are no longer needed. To shed even more light on our woes we only need to take a closer look at auto sales, 31% of those buying cars are taking out sub-prime loans and these loans are being stretched out far longer than ever before. Student debt continues has grown at an alarming pace and will affect the disposable income of many of our youth for years to come. Ironically in stark contrast, job opportunities are on the wane.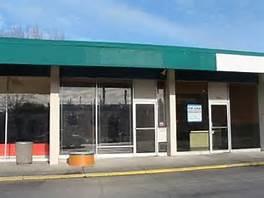 Empty Storefronts Are Far Too Common
On more than one occasion the Fed has noted its concern that lower stock prices dampen consumer spending and damage the concept of the wealth effect which drives consumer spending. Far too little attention has been paid to how consumers are spending their money but the focus has been on the amount spent. This translates into the Fed going down the path of propping up valuations rather than focusing on the health of the economy and what is best for it in the long run.
Promises have been made, and expectations have been raised that the economy will power through, but are they realistic? After twelve long years of near or zero interest rates, massive government deficits, and watching tons of money and stimulus being poured into the economy we remain mired in slow growth. Now, the weight of carrying a large number of unemployed and people who have been dropped from the workforce is about to wear down society through attrition. Most of these people have little in the way of savings, this means the burden of caring for them will be transferred to society. If too many people shift into this category the fabric that holds us together as a nation and as a people will be shred to ruin. All this continues to be made worse by new mandates and regulations flowing out of Washington and the lack of needed reform.
We should never underestimate just how far untethered computer-driven trading can distance itself from the true economy. This increases the possibility we may be in another phase of the "Wash, Rinse, Repeat" cycle that flushes money away from the common man and into the hands of the 1% that eats our lunch. The truth is most Americans only get to smell the feast and have no seat at the table when the Wall Street elite dine. We get little more than the promise that our pension or 401 will be solvent when we need the money, that is if we are lucky enough to have either. Sadly, the average American is lucky if they are allowed even a few scraps that fall from the table, again highlighting why bankers have been reviled throughout history. It is ironic this massive sector of our economy produces nothing but holds such power.
The World Is In Big Trouble, for Those That Believe We Will Go Back to Some Sense of Normal Life Here on Earth, You Will Be Sadly Disappointed, Seven and Half Years of Hell on Earth Which Began January 1, 2020
"Our courts oppose the righteous, and justice is nowhere to be found. Truth stumbles in the streets, and honesty has been outlawed" (Isa. 59:14, NLT)…We Turned Our Backs On GOD, Now We Have Been Left To Our Own Devices, Enjoy…
While Mainstream Media Continues to Push a False Narrative, Big Tech Has Keep the Truth From Coming out by Shadow Banning Conservatives, Christians, and Like-Minded People, Those Death Attributed to the Coronavirus Is a Result of Those Mentioned, They Truly Are Evil…
Source: HNewsWire ZeroHedge HNewsWire HNewsWire
StevieRay Hansen
Editor, HNewsWire.com
Watchmen does not confuse truth with consensus The Watchmen does not confuse God's word with the word of those in power…
In police-state fashion, Big Tech took the list of accused (including this site), declared all those named guilty and promptly shadow-banned, de-platformed or de-monetized us all without coming clean about how they engineered the crushing of dissent, Now more than ever big Tech has exposed there hand engaging in devious underhanded tactics to make the sinister look saintly, one of Satan's greatest weapons happens to be deceit…
The accumulating death toll from Covid-19 can be seen minute-by-minute on cable news channels. But there's another death toll few seem to care much about: the number of poverty-related deaths being set in motion by deliberately plunging millions of Americans into poverty and despair.
American health care, as we call it today, and for all its high-tech miracles, has evolved into one of the most atrocious rackets the world has ever seen. By racket, I mean an enterprise organized explicitly to make money dishonestly.
All the official reassurances won't be worth a bucket of warm spit. The Globals are behind the CoronaVirus, It Is a Man-Made Bioweapon.
You do recall, don't you, that the governors and mayors who imposed the lockdowns never asked their citizens about their views about instantly getting rid of all rights and freedoms. They didn't consult legislatures. They didn't consult a range of expert opinion or pay attention to any serious demographic data that showed how utterly preposterous it was to force non-vulnerable populations into house arrest while trapping vulnerable populations in nursing homes that became Covid-soaked killing fields. Google that and see what response you get, I can tell you Google hides the truth, as they do on their YouTube platform…
They thought nothing of shattering business confidence, violating contractual rights, wrecking tens of millions of lives, prohibiting freedom in the association, tanking the stock market, blowing all budgets, shutting down international travel, and even closing the churches. Amazing. Every government executive except a few became a tin-pot dictator and so we will give credit where credit is due, mainstream media, and especially high tech, Twitter, Facebook, you know the list of tyrants that are turning this country into hell on earth. Enjoy…
The 127 Faith Foundation Has Been Overwhelmed With Request to Accept New Orphans Aging Out of the Child Protective Custody Program, in Our Continued Quest to Take These Children in We Are Asking That You Please Help Us, We Need Your Financial Support. Our Prayer Is That the Good People of This Country Continued Support of the 127 Faith Foundation, Please Help Us So We Can Help the Least Among Us, These Orphans. Thank You for Your Support.
StevieRay Hansen, Founder 127 Faith Foundation
Daily Devotional: Matthew 24:12-14 (NIV) 12 Because of the increase of wickedness, the love of most will grow cold, 13 but he who stands firm…
Read More
We make every effort to acknowledge sources used in our news articles. In a few cases, the sources were lost due to a technological glitch. If you believe we have not given sufficient credit for your source material, please contact us, and we will be more than happy to link to your article.