Advisory: The editorial board of HNewsWire adopted the official policy to bypass many social media platforms. Some of these include: Facebook, Instagram, Twitter, Parler, and YouTube. We believe these companies are responsible for many of the spiritual ills our world faces today. In some cases, however, we have allowed our guest contributors to include content from their YouTube channel while we search for alternatives.
Hard LockDown…
Summary:
Houston weighs reimposing stay at home order
Oregon reports new record jump in cases
NJ reports latest daily figures
WHO issues another warning on Africa as cases top 200k
Phoenix Mayor says city is not recovering from the coronavirus
Larry Kudlow plays down second wave
NY to allow some regions to reopen indoor dining Friday
Italy reports latest batch of encouraging numbers
NY reports just 36 deaths, down from 53
Florida reports another jump in new cases as Miami bans chokeholds
Moderna releases latest vaccine update
Regeneron starts human testing of antiviral cocktail
Scott Gottlieb explains the problem with Texas' response
Epidemiologists warn about threat of 'second wave'
Mumbai hospitals overwhelmed
Russia cases top 500k
Latin America death toll tops 80k
US projects nearly 200k COVID deaths by October
LA County still seeing ~1,300 new cases a day as reopening continues
* * *
Update (1645ET): As Houston vies for LA and Phoenix to succeed NYC as America's biggest COVID-19 hot spot, the Houston Chronicle reports that health officials may reopen a COVID-19 hospital at a football stadium while officials weigh whether to reimpose a stay at home order. Such a move would undoubtedly rattle stocks, even after Thursday's massive dive. One local official described the situation as placing the city "on the precipice of disaster."
The move to reopen a designated COVID-19 hospital comes as hospitalizations due to the virus have reached their highest levels since the outbreak began.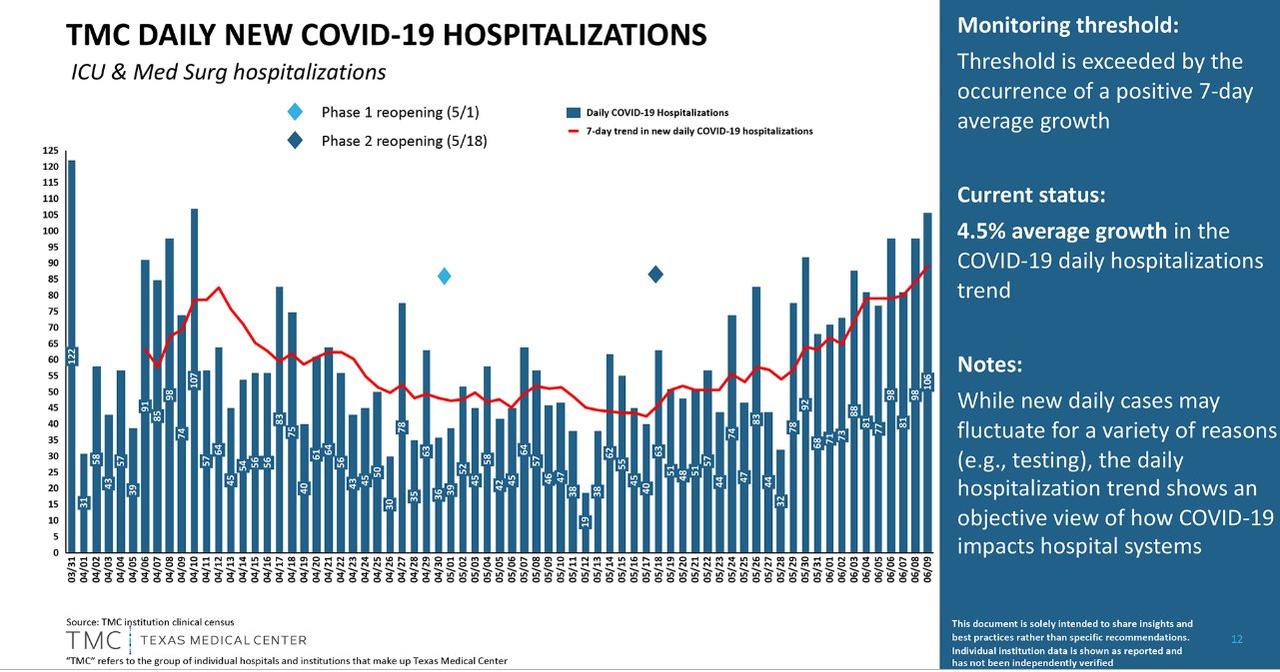 Meanwhile, the number of newly reported infections has also climbed to new highs.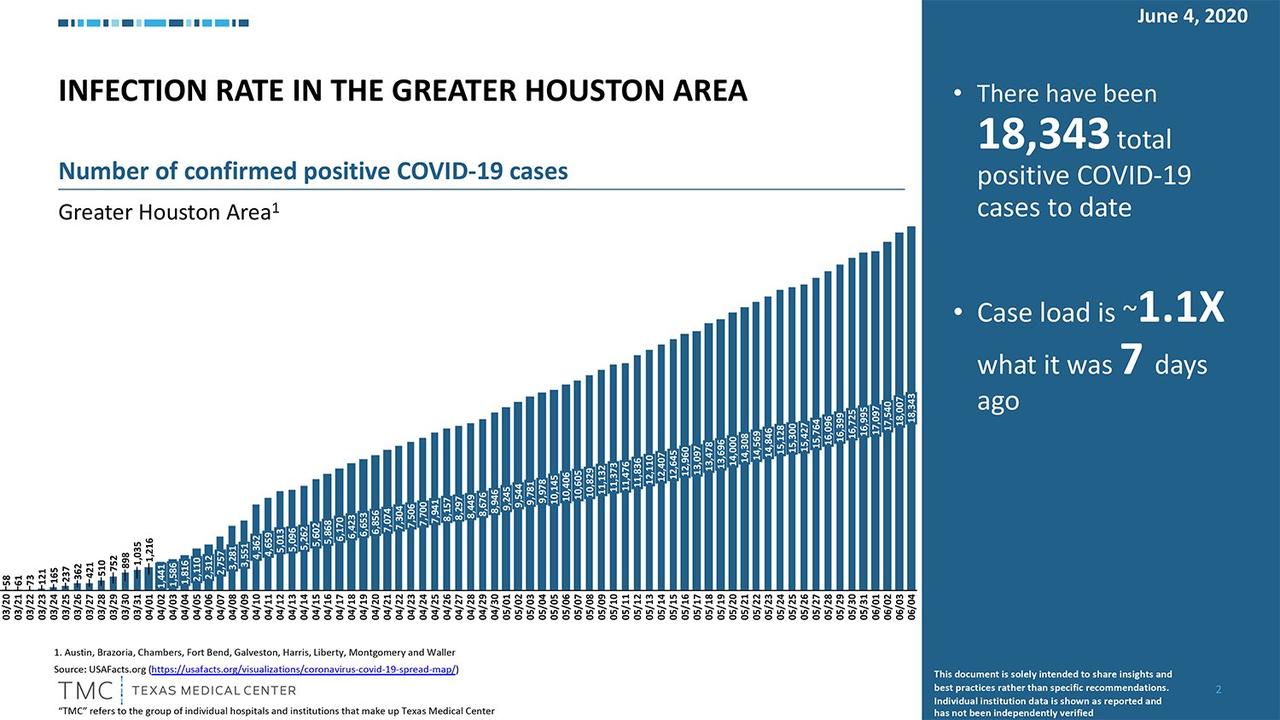 Meanwhile, Oregon just reported a new one day record jump in new cases – 178 to be exact – with 43 of them in Multnomah County, where Portland is located. Both the state- and county-wide figures appear to be one-day records. The figures were released right before Ore. Gov Kate Brown was expected to announce that Multnomah County and Portland could enter the first phase of reopening, joining the rest of the state. Oregon is one of the nearly 2 dozens states where cases have been rising.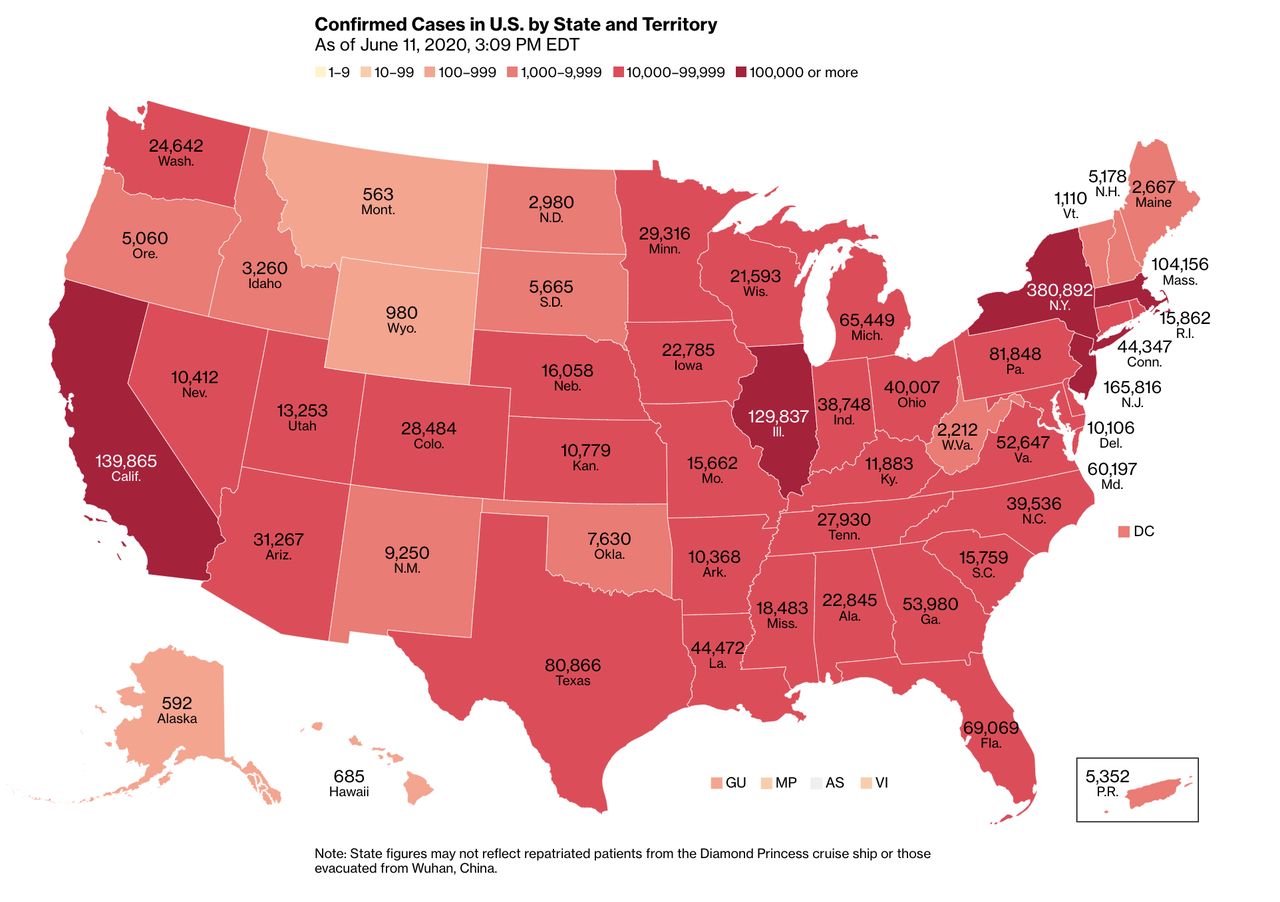 Source: BBG
* * *
Update (1315ET): New Jersey just released another batch of largely encouraging daily numbers as Gov Phil Murphy claimed his state had the slowest transmission rate in the country.Governor Phil Murphy✔@GovMurphy
NEW: We've received 539 new positive #COVID19 test results, bringing our statewide total to 165,816.

The spot positivity rate for tests from June 7th was 3.8%.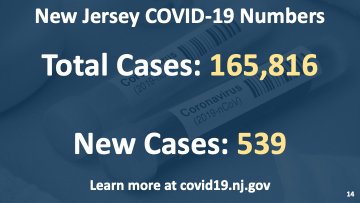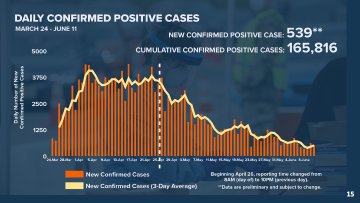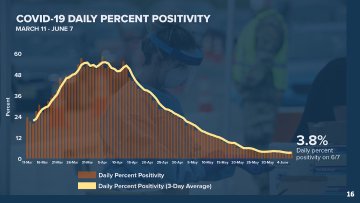 60Twitter Ads info and privacy37 people are talking about thisGovernor Phil Murphy✔@GovMurphy
We continue to work hard to push down the curve of newly identified #COVID19 cases at our long-term care facilities, and to stem the loss of residents to COVID-19 related causes.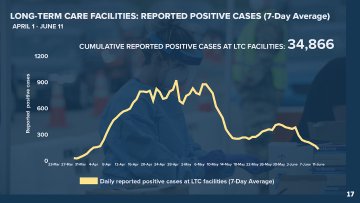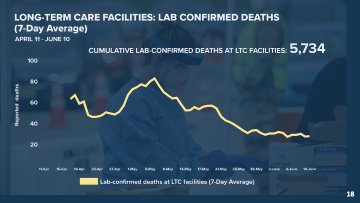 46Twitter Ads info and privacy24 people are talking about thisGovernor Phil Murphy✔@GovMurphy
LOOK: Our hospitals currently have 1,512 patients being treated for #COVID19.

Our Field Medical Stations reported 9 patients.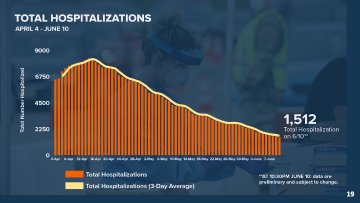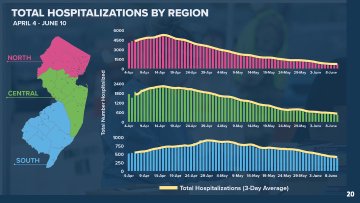 91Twitter Ads info and privacy29 people are talking about this
NJ also declared 70 new deaths.Governor Phil Murphy✔@GovMurphy
Sadly, we've lost another 70 members of our New Jersey family to #COVID19.

We've now lost 12,433 New Jerseyans in the 100 days since our first positive test result. For them, and for everyone we have lost, our flags remain at half-staff.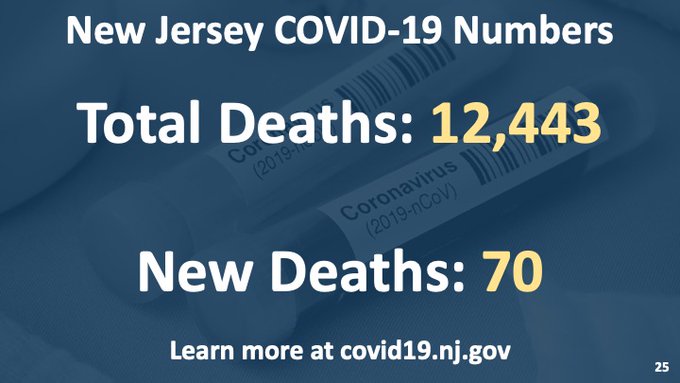 83Twitter Ads info and privacy77 people are talking about this
With NY, NJ has been one of the worst-hit states in the country.
* * *
Update (1255ET): The Mayor of Phoenix just acknowledged during a roundtable discussion with other mayors hosted by a Washington think tank that her city "opened much too early" and is now facing a serious crisis, per CNN.
During a panel discussion with other mayors across the country hosted by the Center for American Progress, Phoenix Mayor Kate Gallego said that the city and state of Arizona is not recovering from Covid-19.

"We have had so many of the records you don't want to be hitting for Covid-19 from my perspective. We opened too much too early and so our hospitals are really struggling," Gallego said.

She also said that the increase of positive cases is primarily due to the lifting of the stay-at-home order as well as challenges in long-term care facilities. Arizona lifted the stay-at-home order on May 15.
The city's hospitals in particular are "really struggling," per CNN.
Meanwhile, during his latest interview with Fox on Thursday, Larry Kudlow said Thursday had been a "rough day" for markets, but that talk of a second wave of the virus had been seriously overblown.
"Go talk to Deborah Birx about that, she doesn't seem to think so," Kudlow said of a second wave, before acknowledging that he "isn't a medical expert." Steve Mnuchin said earlier that a second shutdown wouldn't be necessary even if new cases surge.
New York Gov Cuomo announced on Thursday that five regions in central and western NY would resume indoor dining Friday as 'Phase 3' of the state's reopening begins.
The WHO also issued another warning about the spread of the coronavirus in Africa, with total cases reaching 200,000 less than three weeks after reaching 100,000, though the continent still accounts for less than 5% of global cases.
* * *
Update (1200ET): Italy reported another encouraging set of numbers with just 379 new cases and 53 new deaths, bringing the total to 236,142 and total deaths to 34,167. The number of patients in intensive care across Italy has also fallen below 250, according to the latest numbers reported by the Italian press and Civil Protection Service.
* * *
Update (1140ET): As new cases and deaths creep higher in most other regions of the US, New York State just confirmed 36 deaths were reported over the last day (down from 53 the day prior), the lowest number of deaths reported in nearly 3 months. Gov Cuomo claimed that New York isn't among the 21 states where new cases are increasing because "New Yorkers have been smart."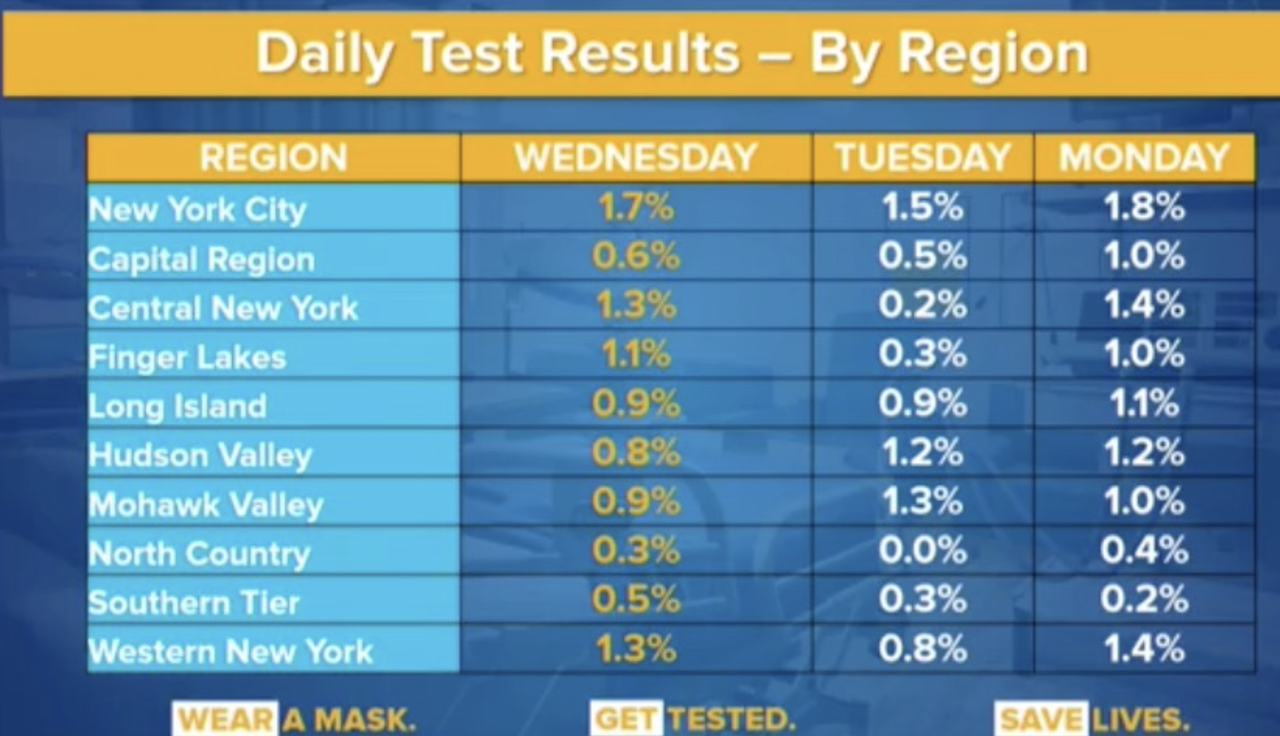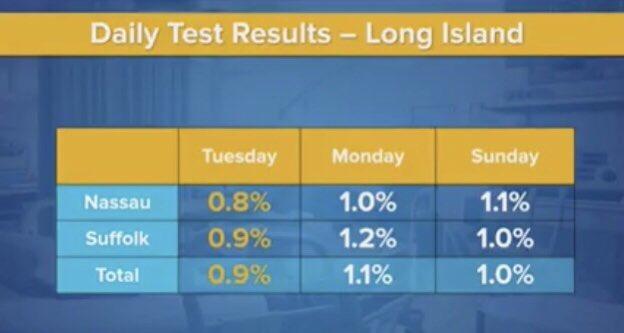 Watch the rest of Cuomo's briefing below:Andrew Cuomo✔@NYGovCuomo
Giving my daily press briefing now. Watch Live: https://www.pscp.tv/w/cbD0lDIyNjcxMDN8MXlvSk1YdlJRemRHUTKn-tkwVPkrmV6AxX5xddMtors6frZblfTq48agyTlI …Andrew Cuomo @NYGovCuomoGiving my daily press briefing now. Watch Live:pscp.tv716Twitter Ads info and privacy368 people are talking about this
* * *
Update (1100ET): Police in Miami have become the latest to bar the use of the controversial chokehold (a move that led to the death of Eric Garner) while the number of new COVID-19 cases reported in the state has continued to climb on Thursday. New cases climbed by 2.5% day over day (compared with a 7-day average of 2%) bringing Florida's total to just shy of 70k.Beth Williams Liou✔@BWilliLiou


Florida:
*Cases up 2.5% from Wed, higher than the 2% average increase in the previous 7 days.
*Deaths reached 2,848, an increase of 1.7%.
*Hospitalizations jumped by 226, the biggest single-day increase since May 21.https://www.bloomberg.com/news/articles/2020-06-10/second-wave-in-u-s-who-warns-on-latin-america-virus-update …Second Wave in U.S.; WHO Warns on Latin America: Virus UpdateA jump in virus cases and hospitalizations in some U.S. states has sparked concern of a second wave, as America's total infections neared 2 million. The World Health Organization warned that a…bloomberg.com1Twitter Ads info and privacySee Beth Williams Liou's other Tweets
Here's more from local TV news station WINK:
As of Thursday at 11 a.m., there have been 69,069 positive cases of the coronavirus (COVID-19) in Florida. The case count includes 67,456 Florida residents and 1,613 non-Florida residents. There are 2,848 deaths reported and 11,571 hospitalizations, according to the Florida Department of Health.
There have been 1,307,728 tests administered in Florida. A total of 69,069 tests have come back positive, and 1,237,679 tests have come back negative. The remainder are still pending, according to the FDOH website.
Numbers are released by the DOH daily at approximately 11 a.m.
STATEWIDE NUMBERS
Total number of cases: 69,069 (up from 67,371) Deaths: 2,848 (up from 2,801)
1,698 total new cases reported Thursday
47 total new deaths reported Thursday
SOUTHWEST FLORIDA NUMBERS
Total in SWFL: 6,307 (up from 6,140) Deaths: 289 (up from 283)
167 total new cases reported Thursday
6 total new deaths reported Thursday
Lee County: 2,500 (up from 2,422) – 128 deaths (2 new deaths)
Collier County: 2,291 (up from 2,230) – 59 deaths (2 new deaths)
Charlotte County: 515 (up from 505) – 72 deaths
DeSoto County: 304 (up from 299) – 10 deaths (2 new deaths)
Glades County: 107 (up from 104) – 1 death
Hendry County: 590 (up from 580) – 19 deaths
Meanwhile, as Trump imposes sanctions on the ICC, joining China in expressing disdain for its rulings, which can't really be enforced, the editor of the Global Times is weighing in on the situation in the US.Hu Xijin 胡锡进✔@HuXijin_GT
With Covid-19 cases in US exceeding 2 million, all I want to say is that I really did not realize that American capitalism is so ruthless. The US that my generation worshiped in Tiananmen Square when we were young is already dead.1,358Twitter Ads info and privacy560 people are talking about this
* * *
Update (1035ET): The Army has picked the finalist among a group of more than two dozen vaccine candidates for a research partnership with the Walter Reed Army Institute of Research, the Army's top laboratory. Two back ups were also selected according to CNN. The names of the finalists haven't been released, but we reported on a purported list of 5 finalists earlier this month.
* * *
Update (0840ET): With Dow futures pointing to a 1,000-point drop at the open as the Fed's dismal economic projections and Powell's comment that the Fed "isn't even thinking about raising interest rates" weigh on risk appetite and the cyclical stocks that have driven the latest leg of the rally, Moderna has released its latest 'update' on its vaccine trials, which are being run in partnership with the NIH.
According to the announcement, Moderna has "finalized its Stage 3 protocols", according to a brief press release.
CAMBRIDGE, Mass.–(BUSINESS WIRE)–Moderna, Inc., (Nasdaq: MRNA) a clinical stage biotechnology company pioneering messenger RNA (mRNA) therapeutics and vaccines to create a new generation of transformative medicines for patients, today announced progress on late-stage development of mRNA-1273, the Company's mRNA vaccine candidate against COVID-19. Moderna has finalized the Phase 3 study protocol based on feedback from the U.S. Food and Drug Administration (FDA). The randomized, 1:1 placebo-controlled trial is expected to include approximately 30,000 participants enrolled in the U.S. and is expected to be conducted in collaboration with the National Institute of Allergy and Infectious Diseases (NIAID), part of the National Institutes of Health (NIH). The trial's primary endpoint will be the prevention of symptomatic COVID-19 disease; key secondary endpoints include prevention of severe COVID-19 disease (as defined by the need for hospitalization) and prevention of infection by SARS-CoV-2, the virus that causes COVID-19. The primary efficacy analysis will be an event-driven analysis based on the number of participants with symptomatic COVID-19 disease. Based on the results of the Phase 1 study, the 100 μg dose level was chosen as the optimal dose level to maximize the immune response while minimizing adverse reactions. Moderna has completed manufacture of vaccine required to start the Phase 3 study. The Company expects dosing in the Phase 3 study to begin in July.
Regeneron, in other news, is beginning human trials of a new antiviral cocktail.
Meanwhile, one twitter user pointed at a pattern that we have noticed as well.Jim Cramer✔@jimcramer ·
Jimmy Chill points out that hospitalizations are up. Interesting that a person named "Observations" is having trouble observing https://twitter.com/observations_b/status/1271053254613327873 …Observations@observations_bReplying to @jimcramerThe metric isn't cases. Can't believe ppl are still doing this. It's hospitalizations. Stop fear mongering! #stopthepanic As the country opens, there will be more cases. Who doesn't know this?alannajoy@alannajoy
Hasn't anyone else noticed over the past few months that whenever there's a pre-market or expected pullback in the market, there's COVID-19 vaccine/therapeutic research information released, even though mostly premature and unsubstantiated? Twice this morning with Dow down 700pts20Twitter Ads info and privacySee alannajoy's other Tweets
We wonder what 'Jimmy Chill' thinks about that?
* * *
Update (0720ET): Former FDA Commissioner and perennial "Squawk Box" guest Scott Gottlieb offered some commentary about the situation in Texas, explaining that characterizing this as a 'second wave' might be misleading since 'they never really got over the first'.
Globally, more than 7.3 million cases of the novel coronavirus have been confirmed, including at least 416,000 deaths, according to Johns Hopkins University data. The US, meanwhile, passed the 2 million-case mark last night, as we reported.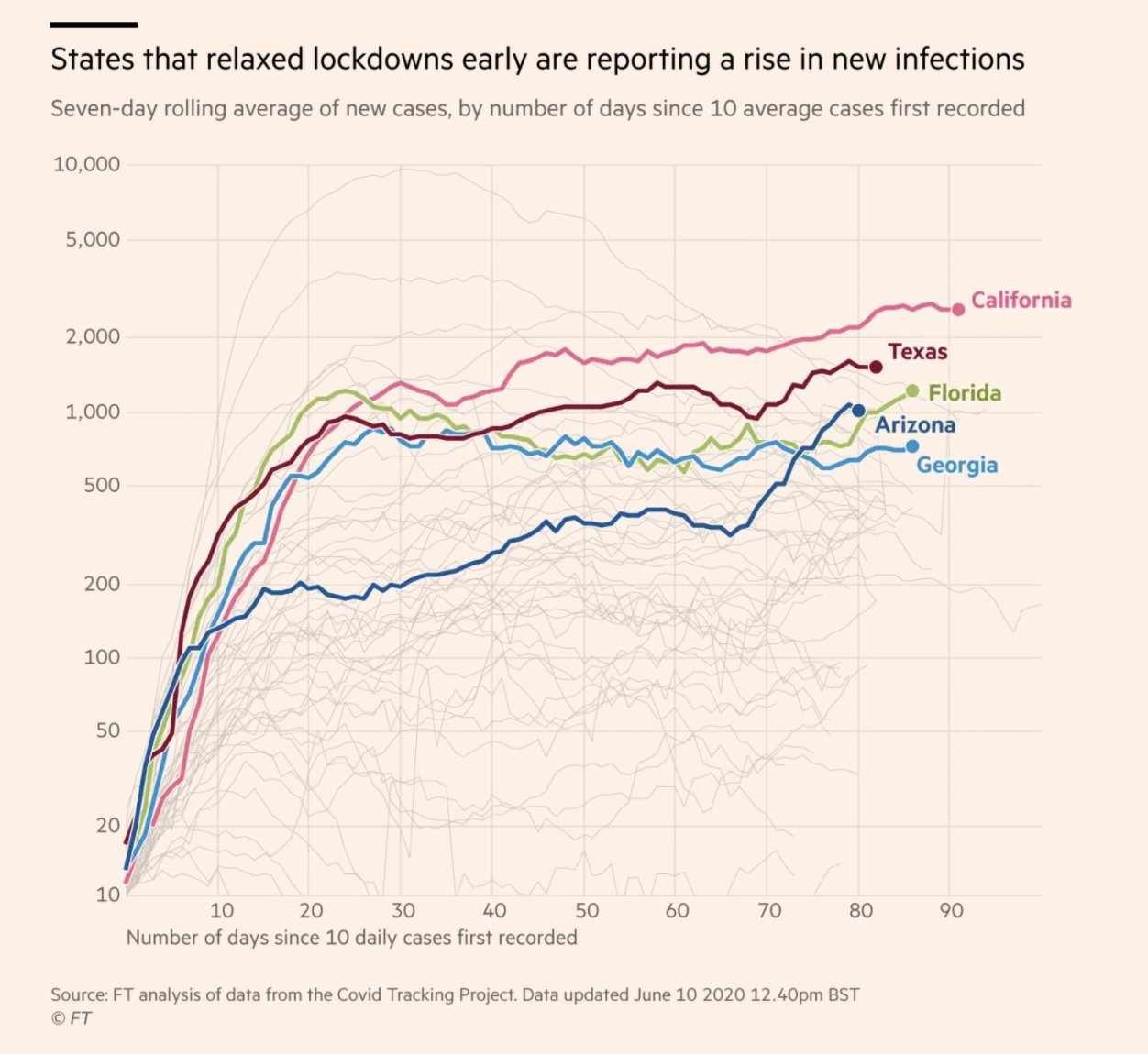 Source: FT
The fact that Texas hasn't traced the rising case numbers, which are overwhelmingly centered in the greater Houston area, to a specific source – like a meatpacking plant or something – worries Gottlieb, because that means the contact tracers in the state have failed at their basic mission: to find the source of any 'super-spreader' incidents quickly before they become 'super-duper spreaders'.
Thanks for the comforting words, doc.
* * *
With futures pointing to a sharp drop at the open for the Dow, it appears investors are finally confronting signs of a second wave that have emerged both in the US, and around the world.
As one scientist who appeared on CNBC's Worldwide Exchange program Thursday morning claimed, signs of a genuine second wave have emerged around the world, including in Sweden and Iran. Fortunately, we haven't seen a sharp move higher in mortality alongside the surge in cases – but that could follow.
Across the northeast and Atlantic Coast, more states are lifting bans on outside graduation ceremonies, with Maryland Gov Larry Hogan announcing late Wednesday evening that he would allow outdoor graduation ceremonies in the state to move forward starting Friday.
Bad news for all you 'influencers' out there: Both Coachella and Stagecoach, two of the largest music festivals held each year in Southern California, have been canceled. Organizers moved both events to October, but have now decided to forgo them until next year (but don't despair influencers, there will be many more protests to use as a backdrop for your selfies between now and the end of the year).
Last night, we reported that Mumbai, India's wealthiest city and financial capital, had surpassed the total number of infections reported in Wuhan, the original epicenter of the virus. Mumbai is also India's entertainment capital, home to 'Bollywood', the Indian film industry.
The city has reported more than 50k cases, nearly a fifth of India's total, and more than the Chinese city of Wuhan, ground zero for the pandemic. The broader Maharashtra state has now confirmed more cases than the whole of China. India has recorded more than 286,000 coronavirus cases, including at least 8,100 deaths, according to the Indian Ministry of Health and Family Welfare.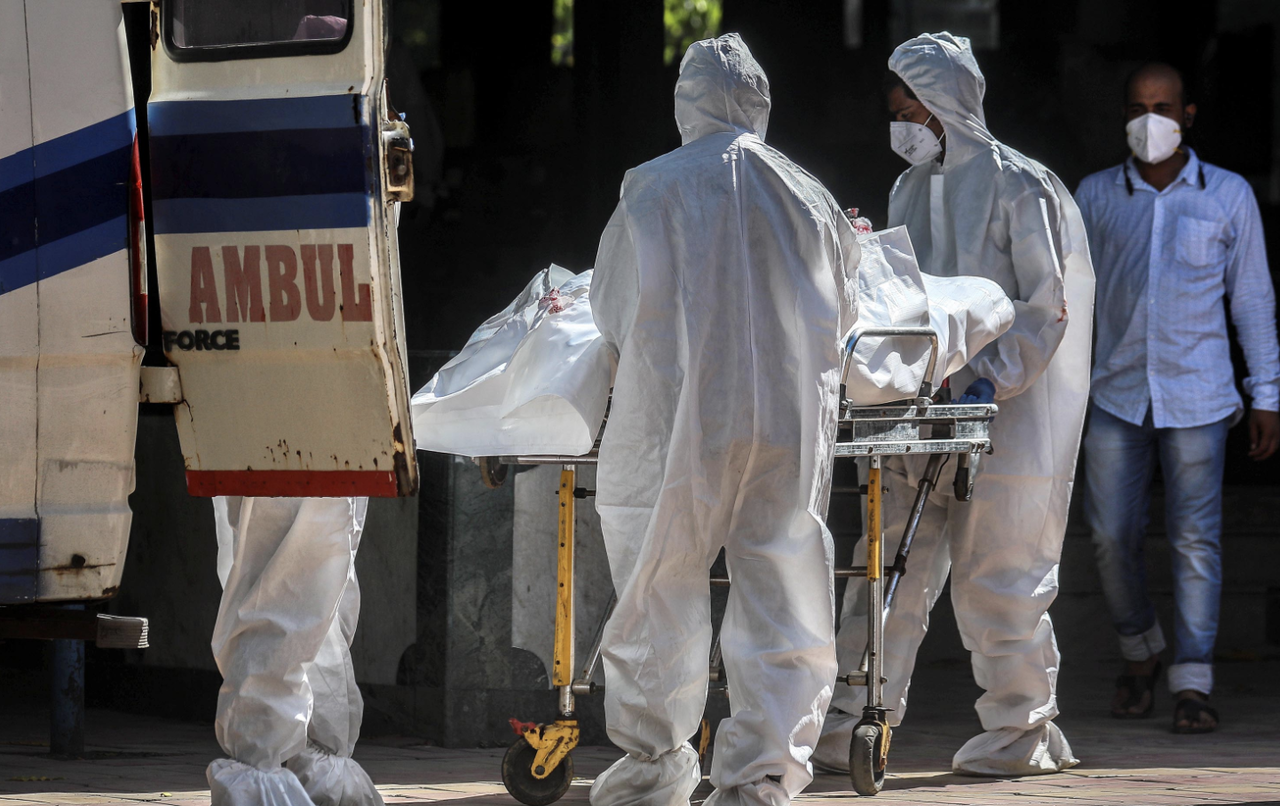 Although Mumbai is India's wealthiest city, and its most international, public hospitals have been totally overwhelmed by the virus, with doctors collapsing from exhaustion and dehydration.
"We expected that if infection took root, the health system would be overwhelmed," said Rajeev Sadanandan, Kerala's former health secretary and the chief executive of non-profit Health Systems Transformation Platform. "With the kind of population Mumbai has, there is no way that the infrastructure would have been enough."
Russia crossed a grim milestone on Thursday when it reported another 8,779 confirmed cases of the virus on Thursday, bringing the total for the Russian Federation to 502,436, making Russia the third country to pass 500k cases after the US and Brazil. Another 174 deaths were recorded, bringing Russia's deaths to 6,532. However, some observers fear the true total in the country – for deaths and cases – is much higher, since not every patient who tests positive for COVID-19 and then dies is counted as a 'COVID-19 death'.
Earlier this week, Moscow's mayor lifted self-isolation restrictions and the city is expected to reopen by the end of the month.
After the US topped 2 million confirmed cases last night, a set of COVID-19 projections maintained by the University of Washington has just been updated, and is now projecting 170k COVID-19 linked deaths in the US by Oct. 1, that would be a rise of nearly 80% by October.

Source: CDC
IHME, the institute that maintains the model, said it's based on data through June 6. "Large gatherings in some states due to lifting of social distancing restrictions, gatherings on national holidays, and public protests are reflected in the general trend toward increased mobility."
In the US, more than 20 states are seeing a rise in the daily number of new cases, per the NYT.

The flareup in Latin America and the Caribbean also reached a new milestone as deaths in the region surpassed 70k: Brazil, the worst-hit country in the region, has identified more than 772,000 cases, according to Johns Hopkins University.
Peru and Mexico, which just reported a record daily surge in new cases, are also seeing uncontrolled spread. Mexican paramedics are responding to 911 calls at an alarming rate, as the coronavirus pandemic continues to ravage Mexico City.
Quarantine measures have been extended in Chile, the health ministry said in a statement released Wednesday.
Meanwhile, in LA, more businesses, including gyms and museums, are reopening, even as the county continues to report about 1,300 new cases per day. There are 67,064 confirmed coronavirus cases and 2,768 deaths in Los Angeles County as of Thursday morning.
The World Is In Big Trouble, for Those That Believe We Will Go Back to Some Sense of Normal Life Here on Earth, You Will Be Sadly Disappointed, Seven and Half Years of Hell on Earth Which Began January 1, 2020
"Our courts oppose the righteous, and justice is nowhere to be found. Truth stumbles in the streets, and honesty has been outlawed" (Isa. 59:14, NLT)…We Turned Our Backs On GOD, Now We Have Been Left To Our Own Devices, Enjoy…
While Mainstream Media Continues to Push a False Narrative, Big Tech Has Keep the Truth From Coming out by Shadow Banning Conservatives, Christians, and Like-Minded People, Those Death Attributed to the Coronavirus Is a Result of Those Mentioned, They Truly Are Evil…
StevieRay Hansen
Editor, HNewsWire.com
Watchmen does not confuse truth with consensus The Watchmen does not confuse God's word with the word of those in power…
In police-state fashion, Big Tech took the list of accused (including this site), declared all those named guilty and promptly shadow-banned, de-platformed or de-monetized us all without coming clean about how they engineered the crushing of dissent, Now more than ever big Tech has exposed there hand engaging in devious underhanded tactics to make the sinister look saintly, one of Satan's greatest weapons happens to be deceit…
The accumulating death toll from Covid-19 can be seen minute-by-minute on cable news channels. But there's another death toll few seem to care much about: the number of poverty-related deaths being set in motion by deliberately plunging millions of Americans into poverty and despair.
American health care, as we call it today, and for all its high-tech miracles, has evolved into one of the most atrocious rackets the world has ever seen. By racket, I mean an enterprise organized explicitly to make money dishonestly.
All the official reassurances won't be worth a bucket of warm spit. The Globals are behind the CoronaVirus, It Is a Man-Made Bioweapon.
The 127 Faith Foundation: We do not solicit donations from "those on disability, on a fixed income, or those who cannot afford to give." Please Pray!
Or, make checks payable to:
The 127 Faith Foundation
PO Box 127
Pontotoc, TX 76869
The number of Orphans aging out of Child Protective Custody has grown at an alarming rate. The 127 Faith Foundation receives many requests each week to house them at our ranch. Our prayer is that the good people of our country will step up to the challenge and offer financial support for "the least among us." We need your help! StevieRay Hansen, Founder, The 127 Faith Foundation
We make every effort to acknowledge sources used in our news articles. In a few cases, the sources were lost due to a technological glitch. If you believe we have not given sufficient credit for your source material, please contact us, and we will be more than happy to link to your article.