Advisory: Be careful of what you read on social media. The algorithms used by these platforms have no regard for Biblical truth. They target your emotions to keep you engaged on their site so their advertisers can drop more ads. These platforms exist to enrich their stockholders. Consider God's promise to Believers in James 1:5, "If any of you lacks wisdom, you should ask God, who gives generously to all without finding fault, and it will be given to you."
on His Power and Position, the People Are Way Down on His List of Priorities…
Protesters from Republican Texas Gov. Greg Abbott's own party have gathered outside his home to criticize his coronavirus orders as overbearing and unlawful.
All the official reassurances won't be worth a bucket of warm spit. The Globals are behind the CoronaVirus, and It looks like Greg Abbott want a sit seated at the table of the New World Order Pukes, the people of Texas will not let Abbott do what the governor of Michigan has done to those living under the iron fist of Tyranny, SRH.
The Latest: Texas GOP protests Republican governor's orders By The Associated Press The Associated Press.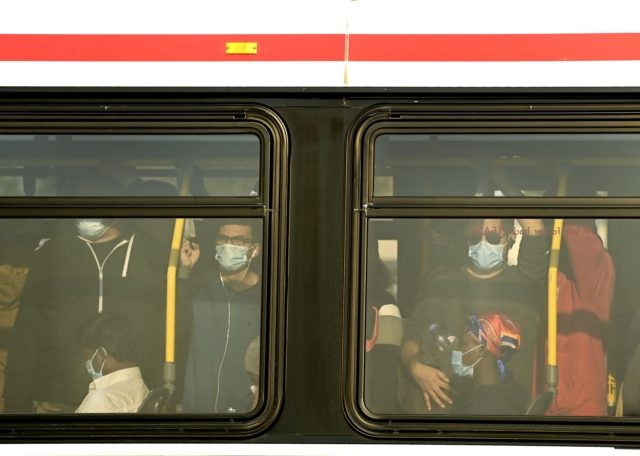 AUSTIN, Texas — Protesters from Republican Texas Gov. Greg Abbott's own party have gathered outside his home to criticize his coronavirus orders as overbearing and unlawful.
State party chairman Allen West, Texas Agriculture Commissioner Sid Miller and some GOP lawmakers were among an estimated 200 people gathered outside the governor's mansion to protest Abbott's executive orders including a continued statewide mask mandate and lockdowns.
Abbott was scheduled for a Saturday morning campaign event in Dallas and shortly after noon tweeted a photo of himself at the Texas-Oklahoma football game in Dallas.
COVID-19 has killed more than 16,500 people in Texas, according to the state's official count, and is closing in on 800,000 confirmed cases since the pandemic started.
Earlier this week, Abbott lifted his shutdown order on bars that has been in place since June, though he gave county leaders control to keep them closed locally.
Local and County Officials Across Texas Announcing They Will Refuse to Enforce Governor Abbott's Unconstitutional Face Mask Order. Thankfully the Spirit of Freedom and Love of Liberty Is Still Alive in Texas, Gov. Abbott May Live to Regret Playing Politics With Texan Lives…
On July 2nd, Texas Governor Greg Abbott issued an executive order mandating the wearing of face masks across the state, whether indoors or outdoors, when six feet cannot be maintained between people. In the governor's decree, he cited a rise in Covid cases, a rise in test positivity, and a rise in hospitalizations as justification to force people to cover their faces in public.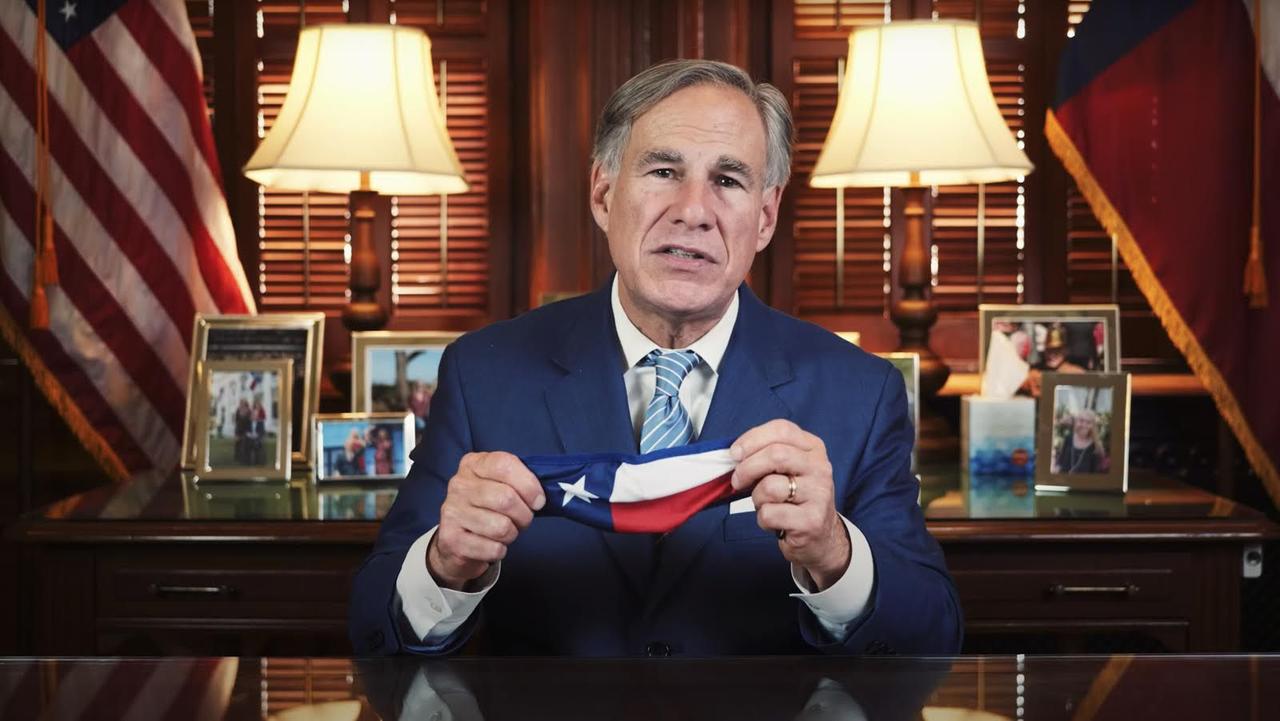 The move is not only a violation of the civil liberties of all Texans. Abbott may have based his executive order on inaccurate information about a "rise" in Covid cases due to the Texas State Department of Health Services changing the definition of what constitutes a "Covid case."
Thanks goes to Collin County Judge Chris Hill for blowing the whistle on what appears to be a move in mid-May to redefine what was a "Covid" case to open the door to a massive increase – all to match the mainstream media line that a "second wave" was on the way.
In a Commissioners Court hearing for Collin County on May 18th, it was revealed that while previously the determination of a Covid "case" was a confirmed test result, the definition was suddenly changed to count "probable" cases as "cases." At the same time, the threshold for determining "probable" was lowered to a ridiculous level.
As Judge Hill said at that May 18th meeting, "If you have a subjective fever and you have a headache and you live in Collin County, you now meet the qualifications to be a probable COVID patient. It is remarkable how low the standard is now."
Even worse, once a "probable" case was determined based on possibly unrelated subjective criteria, up to 15 people in possible contact with that "probable" case were also listed as "probable cases." And "probable cases" were considered cases.
Repeat that farce across Texas and is it any wonder there was a "spike" in "cases"?
Also, Governor Abbott's claim that hospitals were being over-run by Covid patients was refuted by the Houston hospital directors themselves, who said they were nowhere near actual capacity and in fact were about the same level as they were last year.
The basis for Abbott's unconstitutional "executive order" has been shown to be false. Will he admit his mistake? He's a politician it will not admit a mistake.
It is encouraging to see so many local and county officials across Texas announcing they will refuse to enforce Governor Abbott's unconstitutional face mask order. Thankfully the spirit of freedom and love of liberty is still alive in Texas.
The "second wave" is driven by propaganda. Across the country, Covid testing increased from about 150,000 to more than 700,000 per day. You can't drive through Houston without seeing a flurry of signs advertising "Free Covid test! Results in 15 minutes!" Last week Reuters reported that tests shipped around the country by the federal government were contaminated.
Deaths from coronavirus – even the deaths "with" coronavirus rather than deaths "from" coronavirus – are down more than 90 percent since the peak in April. The decline in deaths continues. That means we are closer to the "herd immunity" that will finally kill this virus. Yet Governor Abbott and others across the country see this as a reason to lock the country back down.
The World Is In Big Trouble, for Those That Believe We Will Go Back to Some Sense of Normal Life Here on Earth, You Will Be Sadly Disappointed, Seven Years of Hell on Earth Which Began January 1, 2020
"Our courts oppose the righteous, and justice is nowhere to be found. Truth stumbles in the streets, and honesty has been outlawed" (Isa. 59:14, NLT)…We Turned Our Backs On GOD, Now We Have Been Left To Our Own Devices, Enjoy…
While Mainstream Media Continues to Push a False Narrative, Big Tech Has Keep the Truth From Coming out by Shadow Banning Conservatives, Christians, and Like-Minded People, Those Death Attributed to the Coronavirus Is a Result of Those Mentioned, They Truly Are Evil…
Source: HNewsWire ZeroHedge HNewsWire HNewsWire HNewsWire HNewsWire
StevieRay Hansen
Editor, HNewsWire.com
Watchmen does not confuse truth with consensus The Watchmen does not confuse God's word with the word of those in power…
In police-state fashion, Big Tech took the list of accused (including this site), declared all those named guilty and promptly shadow-banned, de-platformed or de-monetized us all without coming clean about how they engineered the crushing of dissent, Now more than ever big Tech has exposed there hand engaging in devious underhanded tactics to make the sinister look saintly, one of Satan's greatest weapons happens to be deceit…
The accumulating death toll from Covid-19 can be seen minute-by-minute on cable news channels. But there's another death toll few seem to care much about: the number of poverty-related deaths being set in motion by deliberately plunging millions of Americans into poverty and despair.
American health care, as we call it today, and for all its high-tech miracles, has evolved into one of the most atrocious rackets the world has ever seen. By racket, I mean an enterprise organized explicitly to make money dishonestly.
All the official reassurances won't be worth a bucket of warm spit. The Globals are behind the CoronaVirus, It Is a Man-Made Bioweapon.
A virus is not a disease. Only a very small percentage of those exposed to the virus itself – SARS-CoV-2 – show any kind of acute respiratory symptoms, or what we can call "coronavirus disease."
The only meaningful statistics show the incidence of serious illness, hospitalizations, and deaths. The single most important statistic among these is the infection fatality rate (IFR). Data collected through July shows that the IFR for those under age forty-five is actually lower than that of the common flu. The covid-19 IFR rises for those over fifty, but it is hardly a death sentence. And the data does not segregate those with preexisting health issues caused by obesity, diabetes, and heart disease. If we could see data only for reasonably healthy people under fifty, the numbers would be even more reassuring.
Mild or asymptomatic covid cases are effectively meaningless. The world is full of bacteria and viruses, and sometimes they make us a bit sick for a few days. There are millions of them in the world all around us, on our skin, in our nose and respiratory tract, in our organs. We are meant to live with them, which is why we all have immune systems designed to help us coexist and adapt to ever-changing organisms. We develop antibodies naturally, or we attempt to stimulate them through vaccines, but ultimately our own immune systems have to deal with covid-19. The virus will always be out there waiting, on the other side of any lockdown or mask—so we might as well get on with it.
From day one the focus should have been on boosting immunity through exercise, fresh air, sunlight, proper dietary supplementation, and the promotion of general well-being. Instead our politicians, bureaucrats, and media insisted on business lockdowns, school closures, distancing, isolation, masks, and the mirage of a fast, effective vaccine. As with almost everything in life, state intervention made the situation worse. We can only hope many governors are removed from office, either by impeachment or at the next election. Several, including Andrew Cuomo in New York and Gretchen Whitmer in Michigan, should face criminal charges for their lawless edicts. There is no due process exception for "public health."
Lockdowns were never justified, either in terms of the covid-19 risk or the staggering economic tradeoffs, which will be felt for decades. They certainly are not justified now, given seven months of additional data showing that the transmission and lethality of covid-19 are not particularly worse than previous SARS, swine flu, or Ebola pandemics. We still don't know how many of the reported two hundred thousand US covid-19 deaths were actually caused by the SARS-CoV-2 respiratory disease, or simply reflect people who died of other causes after exposure to covid-19. We do know that the harms caused by the lockdowns far outweigh the harms posed by the covid-19 virus.
HNewsWire: Former President Donald Trump announced on June 8 that special counsel Jack Smith had indicted him in connection with an investigation into his……...
Read More
We make every effort to acknowledge sources used in our news articles. In a few cases, the sources were lost due to a technological glitch. If you believe we have not given sufficient credit for your source material, please contact us, and we will be more than happy to link to your article.