Satan Soldier Known Liar Pfizer CEO Predicts 'Return to Normal' by Spring But Expects COVID-19 to Circulate for Years
A Thrilling Ride
Every once in awhile, a book comes across your path that is impossible to put down. A Long Journey Home is not a casual book that you read in a week or earmark to complete at a later date. Once you begin, cancel your schedule, put your phone on silent, find a quiet place where you cannot be disturbed, and complete the journey. Click Here to Purchase on Amazon.com!
This guy is the worst of the worst, except for Fake Dr. Fauci. If you believe anything they says, you are seriously confused. I hope after these few past years of listening to this two little demonic walking contradictive Satan soldiers, you will recognize that these two men are evil to the bone, they will poison your children, they will execute your grandmother, they will kill your dad. Both men are empty inside. God said he would put evil people under deranged conditions. They are as deranged as they come. Run from people like these Monsters!
Pfizer CEO Albert Bourla told French news outlets in recent interviews that, while he expects COVID-19 to continue to circulate for many years, he thinks future waves won't be beset by major restrictions while predicting life will return to "normal" around springtime.
Bourla told French news outlet Le Figaro in an interview published Jan. 16 that he expects a "return to normal life" at some point in spring of this year, with the caveat that the dynamics of COVID-19 mutations and spread cloud the accuracy of any predictions.
COVID-19 is the disease caused by the CCP (Chinese Communist Party) virus, also known as SARS-CoV-2.
The Pfizer chief credited developments in COVID-19 testing, vaccines, and therapeutics for his optimistic outlook, telling BFM TV in a separate interview that he expects the current Omicron-driven wave to be the "last with so many restrictions."
What He's Trying to Say but Doesn't Have the Human Courage Is Their Plandemic Has Been Exposed and It's Just Possible the People Will Put a Stop to This Ungodly Takeover of the Evil Pharmaceuticals
HNewsWire: Now We Deal With Pestilence Via Kill Shots
Pestilence Has No Cure God's in Charge Covid " Virus" HOAX Turned Pestilence...
Pestilence Moving: Waste of Time' to Keep Vaccinating People.
It's coffin time in America! In the days ahead there will be so many corpses that Americans will become immune to it all – and will just step over bodies. One day we will see bodies dead from starvation on America's streets. Already AIDS victims are languishing on the streets with no place to die!
People's hearts are troubled, their minds are in a state of confusion, the Bible tells us a time of great delusion that will come upon the people, that time has arrived, the politicians must come up with more significant and more believable lies in order to bring on the antichrist, we have entered the Tribulation.
Pfizer CEO Satan Soldier Albert Bourla on Wednesday advocated that a fourth dose of the COVID kill shot vaccine might be fundamental as the Omicron variant spreading.
"The most acceptable way to see it is that the virus is the enemy. We want to assure ourselves. We built a wall. The first dose builds a wall, but it's not very high," Bourla explained on CNBC's "Squawk Box."
He carried on, "The third dose takes the wall certainly higher and should expect to halt the Omicron. So, people that have two doses should get the third one, but if they have two doses, it's very likely that you are better covered than if they don't have any or if they have only one because there are different elements of immunity feedbacks."
"[M]any countries have given fourth dose to immunocompromised and to special communities, I think including the U.S., so if you're immunocompromised, you may get it way sooner than — make it more than three," Bourla later added. "And I think they are taking a safeguard. I think when we see real-world data, we'll determine if the Omicron is well covered by the third dose and for how long. And at a certain point, I think we will need a fourth dose. I have said that multiple times. In addition, I'm projecting that will be 12 months after the third dose. With Omicron, we need to wait and see because we have insufficient information. We may need it faster.
Satan Soldiers are promoting their kill shot in a big way, all the major networks are letting them come on and spew their poison — Pfizer Says 3 Doses Of Its Jab Can "Neutralize" Omicron Variant
"There is no reason for you to be giving a vaccine for a disease that's completely treatable, and completely preventable," the death rate of COVID is not that high. So, we need to wake up and realize that these mandates, the vaccines, and everything is taking us right into the book of Revelations where you cannot buy or sell without taking the vax."
COVID as a Vaccine, Both Medically and Legally. It's Not a Vaccine: the mRNA COVID Kill Shot Technology Is Now Being Militarily Deployed in Many Nations Worldwide Is Not a Vaccine… It's NOT a vaccine. The mRNA COVID Kill Shot technology now being militarily deployed in many nations around the world, is NOT a vaccine.…
SideBar: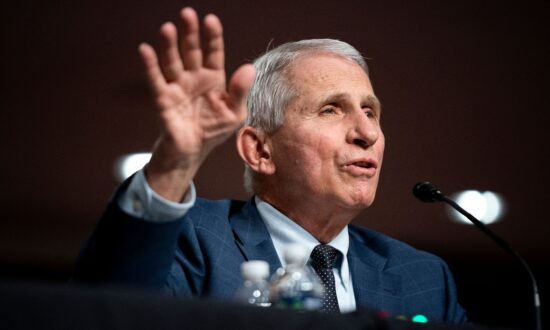 Satan Soldier Explains:
Fauci Invested in Chinese Companies With Ties to Beijing Through Fund, According to Financial Disclosures
Dr. Anthony Fauci invested in the Chinese regime's corporate "national champions," large Chinese companies that advance Beijing's interests and benefit from state policies, in a 2020 investment portfolio, according to recently disclosed financial records.
​​Sen. Roger Marshall (R-Kan.) obtained the records (pdf) and published them on Jan. 14, which showed that Fauci had $10.4 million in investments, including holdings in several funds, at the end of 2020. One particular fund was named the Matthews Pacific Tiger Fund.
The fund invested 42.7 percent of its investors' capital on companies based in Hong Kong and China, according to a fact sheet (pdf) published by the private investment firm Matthews Asia in September 2021. Those companies included Tencent Holdings, Alibaba Group Holdings, Hong Kong Exchange & Clearing, Ltd., and Wuxi Biologics Cayman.
The fund's portfolio companies were initially reported by Breitbart.
Tencent Holdings, a Chinese technology and entertainment conglomerate based in the southern Chinese city of Shenzhen, is best known for being the owner of popular messaging app WeChat. The app has drawn scrutiny from the U.S. government on national security concerns.
Tencent is also known for complying with the Chinese regime's censorship rules in China and for extending its monitoring and censorship to U.S. users of WeChat.
Alibaba, China's e-commerce and technology giant founded by billionaire tech entrepreneur Jack Ma, and Tencent were among several Chinese companies named in 2017 by China's Ministry of Science and Technology on the communist regime's "national team" for advancing artificial intelligence.
U.S. officials have warned about the two Chinese companies.
In 2019, Christopher Ford, who was then the assistant secretary of state for international security and non-proliferation, said China's technology giants, including Alibaba, Baidu, and Tencent, have "become deeply enmeshed in Beijing's system of oppression at home and its increasingly assertive strategic ambitions globally."
Wuxi Biologics Cayman, a biopharmaceutical company listed in Hong Kong, has ties to the Chinese Communist Party (CCP). According to a 2021 article published by China's news portal NetEase, the firm was among several Chinese companies inking a partnership deal with the municipal government in Wuxi, a city near Shanghai, in forming a "party-building alliance."
One of the things that the alliance would allow the participating companies to do better was sharing information on improving the "cohesiveness and competitiveness" of their "party organizations."
Aside from the Matthews Pacific Tiger Fund, Fauci's 2020 investments also include Pimco's investment-grade bond fund and the Pax Ellevate Global Women's Leadership Fund.
Fauci, director of the National Institute of Allergy and Infectious Diseases (NIAID), provided the documents to Marshall after a request from the senator. The request came after the two clashed during a Senate hearing last week when Marshall confronted Fauci over his financial information.
After publishing the documents last Friday, Marshall accused Fauci of lying about them in a statement from his office.
"Just like he has misled the American people about sending taxpayers dollars to Wuhan, China to fund gain-of-function research, about masks, testing, and more, Dr. Fauci was completely dishonest about his financial disclosures being open to the public—it's no wonder he is the least trusted bureaucrat in America," Marshall stated.
The senator also announced that he will introduce the Financial Accountability for Uniquely Compensated Individuals (FAUCI) Act, so that financial disclosures filed by government officials would be more readily available to the general public. Source: theepochtimes
HNewsWire: The protesters are playing right into the government's hands. They want an excuse to lock-down the nation and throw the switch to all-out martial law. They want a reason…
Read More
A Thrilling Ride
Every once in awhile, a book comes across your path that is impossible to put down. A Long Journey Home is not a casual book that you read in a week or earmark to complete at a later date. Once you begin, cancel your schedule, put your phone on silent, find a quiet place where you cannot be disturbed, and complete the journey. Click Here to Purchase on Amazon.com!
HNewsWire: The protesters are playing right into the government's hands. They want an excuse to lock-down the nation and throw the switch to all-out martial law. They want a reason…
Read More