Advisory: Be careful of what you read on social media. The algorithms used by these platforms have no regard for Biblical truth. They target your emotions to keep you engaged on their site so their advertisers can drop more ads. These platforms exist to enrich their stockholders. Consider God's promise to Believers in James 1:5, "If any of you lacks wisdom, you should ask God, who gives generously to all without finding fault, and it will be given to you."
This Pestilent Is Revealing to All What Many of Us Have Known for a Long Time: This Godless Nation Was Designed by the Un-Godly to Fail and so Its Failure Was Not Just Predictable but Inevitable, NO GOD NO PEACE…
Images Show Horror Of America's New 'Breadlines' And The AntiChrist Will Make His Appearance Soon, The World Stage Has Made Preparations.
New York State's confirmed number of coronavirus cases reached 66,000 on Monday – roughly 7,000 new cases according to Cuomo's office. That came as US President Donald Trump extended nationwide guidelines urging residents to stay home and avoid social gatherings to April 30, and as US health officials warned the country's coronavirus death toll could top 200,000 people.
With an unprecedented 66,000 coronavirus cases now reported in New York State, an emergency hospital was erected in tents in Central Park Sunday, as New York City's staggering toll of coronavirus deaths rose to at least 776, pushing the statewide count past 1,000.
"We're going to be using every place we need to use to help people," Mayor Bill de Blasio said. "This is the kind of thing you will see now as this crisis develops and deepens."
As SCMP reports, the emergency site will open at the park's East Meadow on Tuesday and house 68 hospital beds for coronavirus patients, according to de Blasio. He said the Mount Sinai Health System, the faith-based charity Samaritan's Purse – run by Franklin Graham, son of the late televangelist Billy Graham – the Central Park Conservancy and his own office were collaborating on the undertaking.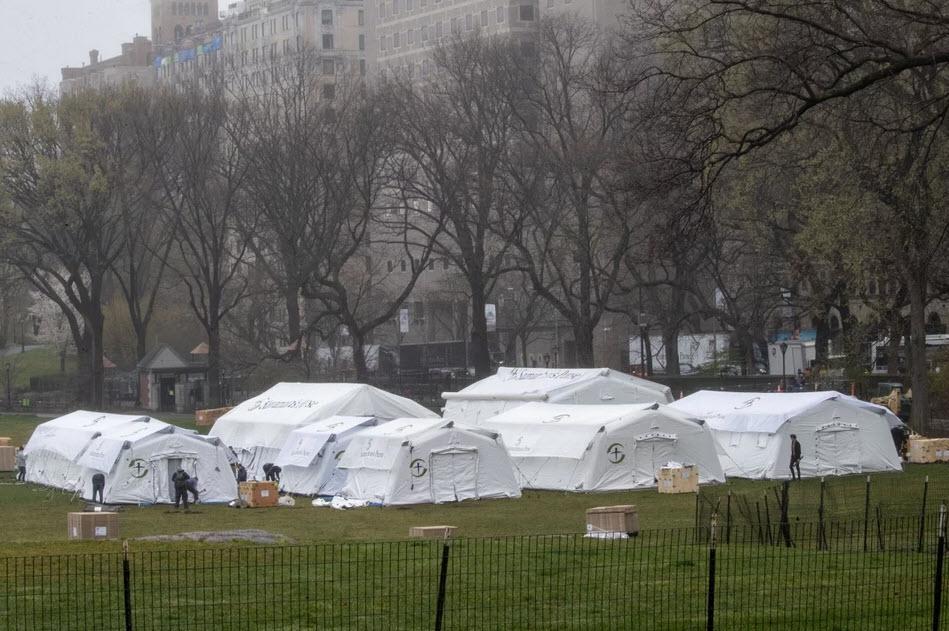 Graham put out a call for help on Twitter Sunday and posted a video of workers building the tents to house the field hospital.
"If you are a Christian doctor, nurse, paramedic, or another medical professional interested in serving Covid-19 patients in our @SamaritansPurse Emergency Field Hospital in NYC, please visit http://samaritanspurse.org he wrote. Samaritan's Purse built a similar temporary facility in Italy to help deal with the crisis there.
As reported previously, US federal officials are also building an emergency 1,000-bed hospital at the Jacob Javits Convention Centre in Manhattan. The Army Corps of Engineers has also identified sites in Westchester County, home to the state's first large cluster of coronavirus cases, and on Long Island for emergency hospitals.
The number of confirmed coronavirus cases rose 10.8 percent during the same time span, from 29,158 to 32,308. Between 9:30 am and 4:15 pm Sunday, another 98 people died and 1,166 more people were diagnosed with Covid-19, bringing the number of dead to 776.
"It's so painful for everyone that we're going through this and we have to fight back with everything we've got," de Blasio said. "Every death is painful. I feel a particular sense of loss when it's one of our public servants."
It took Spain 18 days to go from its first death to its 1,000th, according to data compiled by Johns Hopkins University. Italy took 21 days. New York state took 16 days.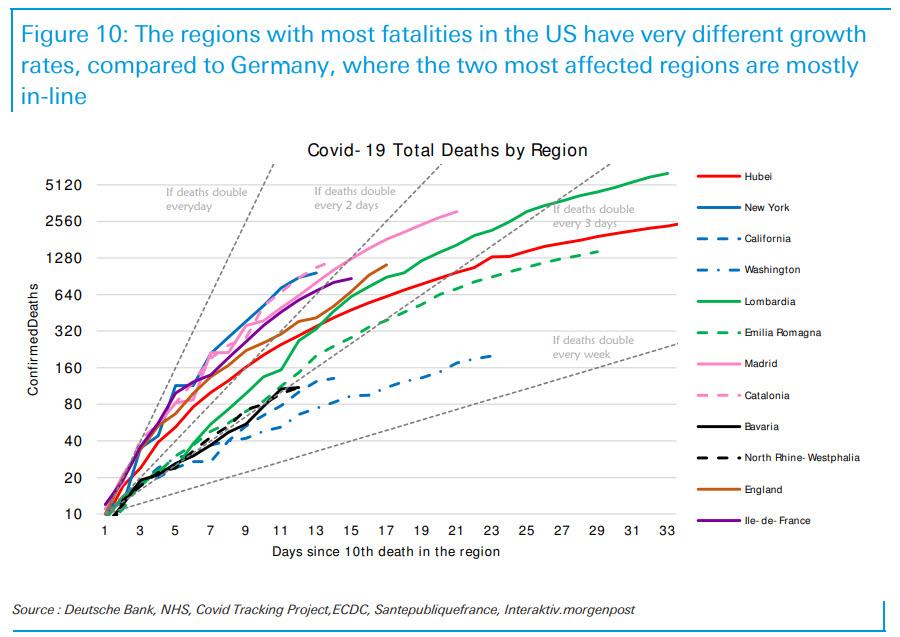 New Yorkers are hearing a constant wail of sirens as weary ambulance crews respond to a record volume of 911 calls. New York medical staff are struggling with long hours and a dire need for hospital-grade masks and other protective gear.
The city's ambulances are also responding to about 6,000 calls a day more than 50 percent more than average. Fire Commissioner Daniel Nigro said Sunday that the last five days have been the busiest stretch in the history of the city's EMS operation. "This is unprecedented," de Blasio said. "We have never seen our EMS system get this many calls – ever."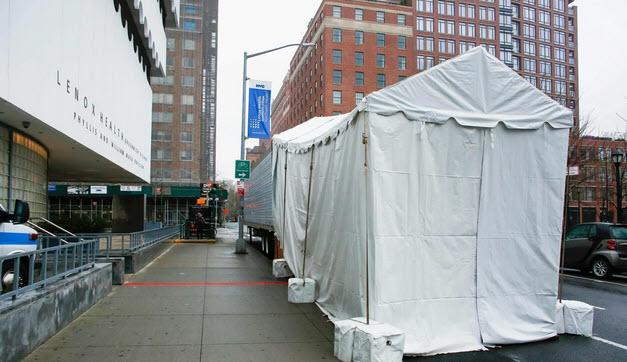 New York Governor Andrew Cuomo offered a faint glimmer of hope in the crisis, saying the rate at which new cases was doubling slowed to once every six days, down from once every other day earlier this month: "The doubling rate is slowing and that is good news, but the number of cases is still going up," Cuomo said. "So you're still going up towards an apex, but the rate of the doubling is slowing."
Nevertheless, he extended the state's "pause" ordered shuttering most businesses and urging New Yorkers to stay at home as much as possible.
New York State's confirmed number of coronavirus cases reached 66,000 on Monday – roughly 7,000 new cases according to Cuomo's office. That came as US President Donald Trump extended nationwide guidelines urging residents to stay home and avoid social gatherings to April 30, and as US health officials warned the country's coronavirus death toll could top 200,000 people.
The USNS Comfort, a US Navy hospital ship with 1,000 beds, 12 operating rooms, and a full medical staff, arrived in the city on Monday, much to Rachel Maddow's dismay. It will be used to treat non-coronavirus patients to free up space in city hospitals.
This just might be the funniest thing you watch today.

Sorry, this is happening to you @maddow
America's New 'Breadlines' NO GOD, NO PEACE
"It could never happen again…"
A quick Google search shows the horrific scenes from the 1930s as Americans lined up by the thousands for food as The Great Depression struck fast, hard, and deep…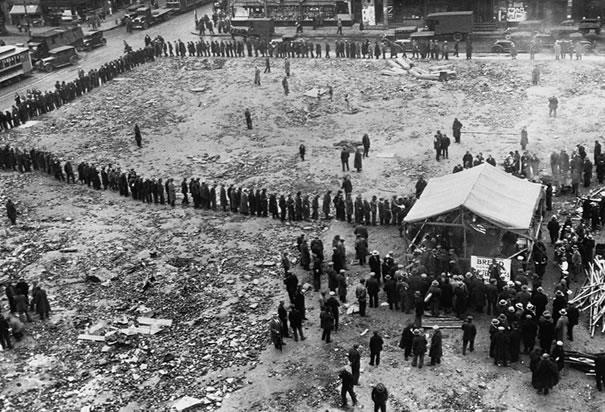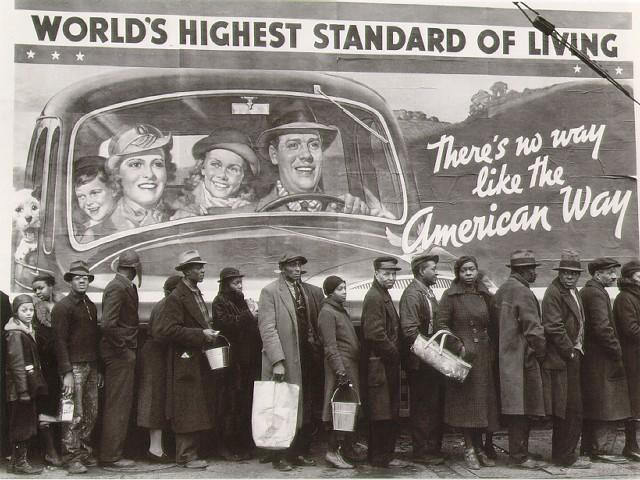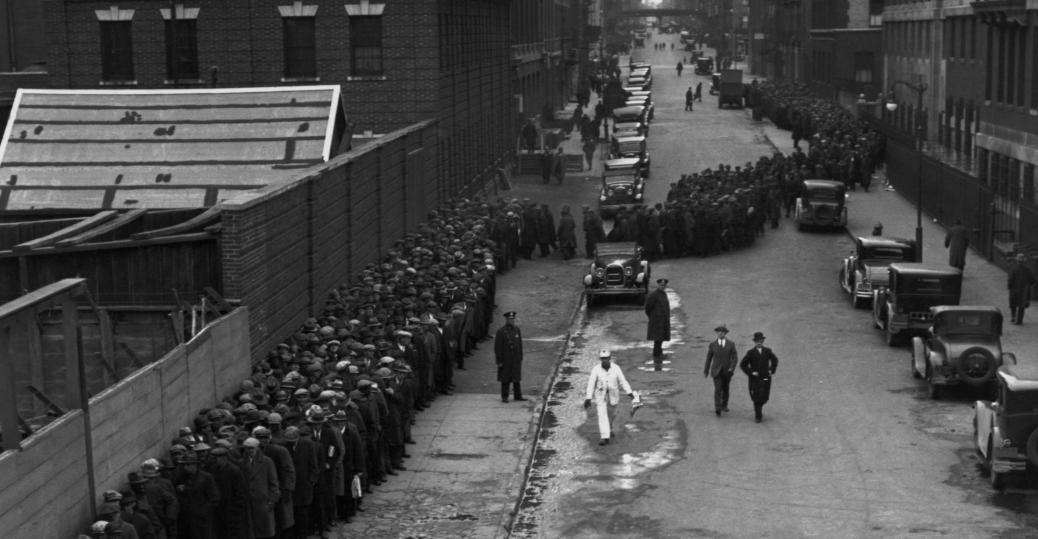 And here is today's shocking 'breadlines' – This video shows hundreds of cars waiting to receive food from the Greater Community Food Bank in Duquesne, near Pittsburgh…
The last two food bank giveaways drew massive crowds and caused major delays on Route 837. When they had one at Kennywood last week, it drew over 800 cars and backed up for miles.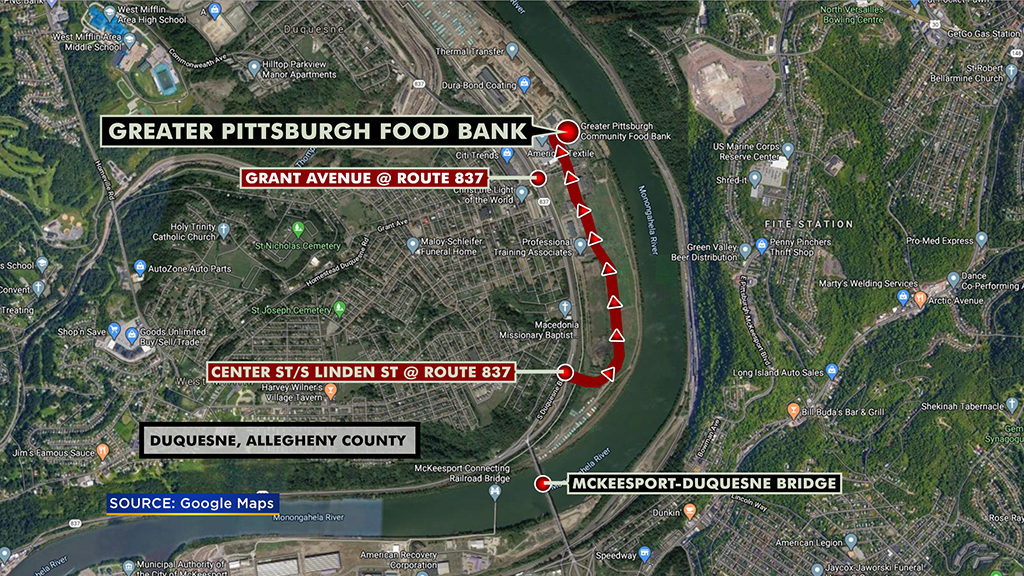 How did America go from "greatest economy ever" to "Greater Depression" so fast?
And don't forget, we just had the biggest spike in joblessness… ever…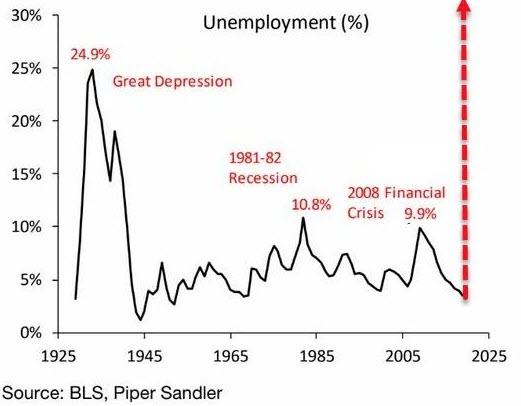 The 127 Faith Foundation understands the pain and sorrow associated with being a throwaway child, We push this throwaway child towards bettering their education, be it junior-college are going for a Masters's degree. This program is about them because they determine by the grace of God if they're going to be a pillar in the community or a burden on society. Some of the strongholds orphans deal with are: fear, resentment, bitterness, unforgiveness, apathy, unbelief, depression, anxiety, lust, anger, pride, and greed. Many of these strongholds do open the door to addiction. Please Help The 127 https://the127.org/
Source: HNewsWire CensoredNews ZeroHedge
StevieRay Hansen
Editor, HNewsWire.com
Watchmen does not confuse truth with consensus The Watchmen does not confuse God's word with the word of those in power…
The Bill and Melinda Gates Foundation Have NOT Got The Memo Yet, "Pestilences" Has No Cure
The Coronavirus Was Most Certainly Produced by Crazy (Un-Godly) Men in Laboratories, WGO and CDC Knew All Along That the Coronavirus Was a Bioweapon, There're in Charge?
Well-known medical expert Bill Gates did an AMA on Reddit (transcribed here), in which he casually drops some chilling ideas into the conversation:
Eventually, we will have some digital certificates to show who has recovered or been tested recently or when we have a vaccine who has received it.
All in all, our freedoms are being swamped. Big corporations and states alike are setting boundaries on individual rights on a flimsy pretext.
Is anyone in the media reporting that? Of course not. Instead, we're getting fawning celebrity-based drivel like this in the Independent, trying to convince us "we're all in this together", or weasel-worded nonsense like this from Jonathan Freedland in The Guardian where he mourns Johnson's "libertarian" spirit and reluctance to impose social control. That would be the mass-surveilling, drone executing, war-supporting type of libertarian. A crass and obvious example of narrative management.
Even members of the alt-media are falling for this, with prominent voices hailing the measures as necessary or demanding "further action" (one usually sane analyst is advocating locking all of those "probably infected" inside empty sports stadiums to be "medically monitored"). Somehow former Goldman Sachs banker and Hedge Fund manager Rishi Sunak is being praised as some kind of Nye Bevan figure. It's almost literally insane.
police state, superbugs, terrorism, virus, Chinese virus, Coronavirus, Biblical Prophecy, Pestilence
The New World Order Plan Is Almost Complete Crush the Economy and Humanity Is Crush, the "Second Wave Wannabe Dr. Fauci BS" COVID-19 Will Crush…
Read More
We make every effort to acknowledge sources used in our news articles. In a few cases, the sources were lost due to a technological glitch. If you believe we have not given sufficient credit for your source material, please contact us, and we will be more than happy to link to your article.