This Really Is a Simple Case as (Roberts Belial) of the Ungodly Supreme Court
Judges Poking God in the Eye Once Again for the Sole Purpose of Showing the New World Order Elitist That They Sold God's People Out and Have Earned Their Position at the Table of Death...
 Solomon writes, "A worthless [בְּלִיָּעַל belial] person, a wicked man, is the one who walks with a perverse mouth, who winks with his eyes, who signals with his feet, who points with his fingers; who with perversity in his heart continually devises evil, who spreads strife" (Prov. 6:12-14).  The worthless person employs all forms of communication using his "mouth," "eyes," "feet," and "fingers" to advance his evil agenda. His companions understand his various forms of language and consent to do his bidding.  Solomon describes him as one "who with perversity in his heart continually devises evil." That is, he revels in the natural inclinations of his own depravity (Jer. 17:9; Mark 7:21-22), and in his activities "spreads strife" among men.
The Supreme Court on Friday rejected a request by a Nevada church to block the state from enforcing a limit on the number of attendees at religious services.
Chief Justice John Roberts sided with the liberal justices in the split 5-4 ruling. Three of the court's conservatives justices filed dissenting opinions.
Calvary Chapel Dayton Valley sued the Nevada Gov. Steve Sisolak, alleging that he placed an unfair limit on churches compared to casinos, restaurants and amusement parks. Nevada restricted the number of attendees at churches to 50 while allowing other businesses to operate at half capacity.
"The Constitution guarantees the free exercise of religion. It says nothing about the freedom to play craps or blackjack, to feed tokens into a slot machine, or to engage in any other game of chance. But the Governor of Nevada apparently has different priorities," Justice Samuel Alito wrote in his dissenting opinion (pdf).
"Claiming virtually unbounded power to restrict constitutional rights during the COVID-19 pandemic, he has issued a directive that severely limits attendance at religious services," he added. "A church, synagogue, or mosque, regardless of its size, may not admit more than 50 persons, but casinos and certain other favored facilities may admit 50% of their maximum occupancy—and in the case of gigantic Las Vegas casinos, this means that thousands of patrons are allowed."
A district court and an appeals court had previously rejected the church's argument. The chapel said it wanted to let 90 people attend services with social distancing measures in place. Nevada denied it treated churches differently from other businesses.
"This is a simple case," Justice Neil Gorsuch wrote in a dissent. "Under the Governor's edict, a 10-screen 'multiplex' may host 500 moviegoers at any time. A casino, too, may cater to hundreds at once, with perhaps six people huddled at each craps table here and a similar number gathered around every roulette wheel there."
"Large numbers and close quarters are fine in such places," Gorsuch added. "But churches, synagogues, and mosques are banned from admitting more than 50 worshippers—no matter how large the building, how distant the individuals, how many wear face masks, no matter the precautions at all. In Nevada, it seems, it is better to be in entertainment than religion."
In May, the Supreme Court rejected a California's church's request to block the enforcement of a similar state edict. Justice Roberts had also sided with the liberals on the bench in a 5-4 ruling.
In the California case, lawyers for the South Bay United Pentecostal Church argued that the order violated the First Amendment's religious exercise clause and discriminated against places of worship because "no comparable let alone equal limitations" are imposed on secular activities such as manufacturing, retail merchandising, or marijuana or liquor dispensaries.
Roberts opined that it isn't the role of the federal judiciary to be second-guessing officials who appear to be acting in good faith while making decisions about public health.
"Where those broad limits are not exceeded, they should not be subject to second-guessing by an 'unelected federal judiciary,' which lacks the background, competence, and expertise to assess public health and is not accountable to the people," Robert said.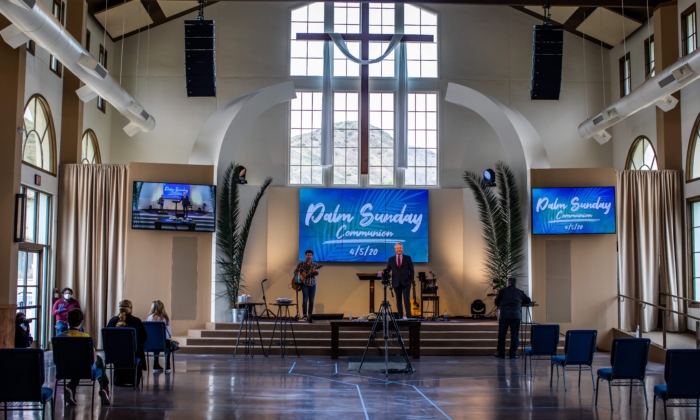 What Pat Buchanan Said Is True. He Said, "We Are No Longer a Democratic Republic. the Supreme Court Picks What Cases It Will Hear, What Laws It Will Permit to Stand, What Rights It Shall Invent. We Overthrew a Rule of Kings. Now We Are Oppressed by a Rule of Judges." This Is the Direct Result of Not Heeding Thomas Jefferson's Instructions Saying "It Is a Very Dangerous Doctrine to Consider the Judges as the Ultimate Arbiters of All Constitutional Questions. It Is One Which Would Place Us Under the Despotism of an Oligarchy."
Christian Persecution at the Hands of Our Trusted, They Are Reprobates
John Roberts: "Churches need to honor George Floyd BLm sponsor strippers and gambling tables" Quote Tweet
John Roberts is comprised and corrupt.
Who can fire him??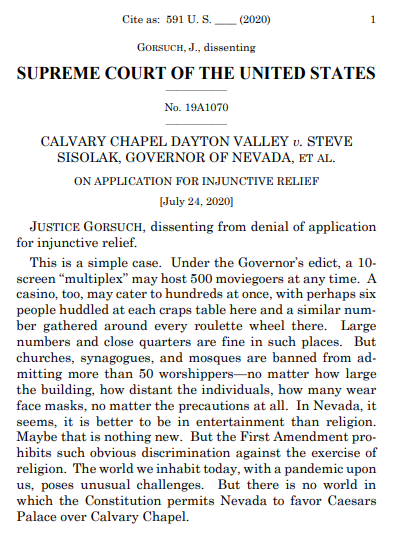 What happens when a SCOTUS judge becomes a traitor to America??
We the people are calling on @TheJusticeDept to open an investigation into this man!
Proverbs 6:12-19, I think, is a perfect description of the psychopath.
The New Living Bible translation:
12 What are worthless and wicked people like? They are constant liars,
13 signaling their deceit with a wink of the eye, a nudge of the foot, or the wiggle of fingers.
14 Their perverted hearts plot evil,Ӭand they constantly stir up trouble.
15 But they will be destroyed suddenly,Ӭbroken in an instant beyond all hope of healing.
16 There are six things the Lord hates —"¨no, seven things he detests:
17 haughty eyes,Ӭa lying tongue,Ӭhands that kill the innocent,
18 a heart that plots evil,Ӭfeet that race to do wrong,
19 a false witness who pours out lies, a person who sows discord in a family.
Psychopathy is not something new in the world, it is just that we, as former victims or associates of these people, have become acutely aware of the evil that people can do to others. We have personally experienced the pain that comes from the betrayal of a lover, friend, family member, child, parent, or someone else who was very close to us, someone we trusted.
Psychopaths have been around since the beginning of humanity and they have preyed on others. They have risen to the highest levels as kings and dictators of countries, like Stalin and Mao, who have been responsible for the deaths of perhaps a hundred million of people, or they have simply preyed on those that were close to them. The majority of the suffering that mankind as a whole endures, both in mass and individually, is because of the actions of psychopaths.
We may not be able, as individuals, to avoid the mega-troubles brought on by psychopathic rulers, but by learning the "red flags" of a psychopath, by learning how to avoid these people on an individual level in the future, we can keep ourselves safer. We can teach others and teach our children how to recognize these evil ones, and how to avoid becoming intimate with them, how to avoid letting them con us financially and emotionally.
There are many great articles here at Lovefraud that talk about the things that we can spot in a person to see that they are possibly high in psychopathic traits. We call these traits "Red Flags," because they signal that there is danger in the person who is behaving in that manner. If we ignore these red flags, we will absolutely become embroiled in their deceit and chaos.
The eight short verses above describe perfectly the psychopaths in our lives, who leave behind misery and pain.
The Bible (in verse 17) refers to "haughty eyes," where in today's language we would call it arrogance. If a person acts in an arrogant and "entitled" manner, we can see that there is a good chance this person does not value other people highly, but values himself above others.
Verse 12 calls them "constant liars," which is pretty plain in even today's language. People who lie continually, sometimes "when the truth would fit better," are not people we can trust. Doing "business" of any kind with a person who is a "constant liar" is very risky because they cannot be trusted.
Verse 13 speaks about how they "signal their deceit" with a wink of the eye. They make light of their dishonesty, showing that honesty and forthrightness is not something that they value highly.
Verse 14 talks about how they "stir up trouble," and if that is not a perfect signal, a bright red flag, that someone is up to no good, I don't know what is. People who are "drama queens and kings" are continually creating chaos and unnecessary pain for others.
Verse 18 speaks about those that "plot evil," which is pretty clearly something that a psychopath does. This may be something that can be observed from the way they treat others, or it may be something that they tell you about how they have treated someone else. Be assured if they treat others badly, you will eventually become one of the people that they will also treat badly, no matter how nicely they treat you today.
"Stirs up trouble in a family" is mentioned in verse 19 ("sows discord in a family"), and is particularly evident in family interactions with the psychopath, as well as business dealings and relationships with their neighbors.
When we see these characteristics in a person's daily life, or in their past life, we should realize that there are "red flags" waving to warn us that this person, even if they do not qualify as a "full fledged psychopath," is high enough in the traits of the psychopath that he or she is toxic to those that are connected with them. They are not worthy of our trust…even if it is just a "little bit" arrogant, or a "little bit" of a liar, or stir up a "little bit" of drama, because people who will do these things, who are dishonest and arrogant, will turn on others at their whim. Avoiding toxic and dramatic, lying and deceitful people is the only way that we can protect ourselves. We can't change these people, any more than we can change a venomous snake. All we can do is to avoid their proximity to us, so that they are not in a position to harm us.
Our trust is something that is precious and something that we must guard by watching for the red flags in the behavior and actions of others. Guard your trust well.
The World Is In Big Trouble, for Those That Believe We Will Go Back to Some Sense of Normal Life Here on Earth, You Will Be Sadly Disappointed, Seven and Half Years of Hell on Earth Which Began January 1, 2020
"Our courts oppose the righteous, and justice is nowhere to be found. Truth stumbles in the streets, and honesty has been outlawed" (Isa. 59:14, NLT)…We Turned Our Backs On GOD, Now We Have Been Left To Our Own Devices, Enjoy…
While Mainstream Media Continues to Push a False Narrative, Big Tech Has Keep the Truth From Coming out by Shadow Banning Conservatives, Christians, and Like-Minded People, Those Death Attributed to the Coronavirus Is a Result of Those Mentioned, They Truly Are Evil…
Source: HNewsWire theepochtimes HNewsWire
StevieRay Hansen
Editor, HNewsWire.com
Watchmen does not confuse truth with consensus The Watchmen does not confuse God's word with the word of those in power…
In police-state fashion, Big Tech took the list of accused (including this site), declared all those named guilty and promptly shadow-banned, de-platformed or de-monetized us all without coming clean about how they engineered the crushing of dissent, Now more than ever big Tech has exposed there hand engaging in devious underhanded tactics to make the sinister look saintly, one of Satan's greatest weapons happens to be deceit…
The accumulating death toll from Covid-19 can be seen minute-by-minute on cable news channels. But there's another death toll few seem to care much about: the number of poverty-related deaths being set in motion by deliberately plunging millions of Americans into poverty and despair.
American health care, as we call it today, and for all its high-tech miracles, has evolved into one of the most atrocious rackets the world has ever seen. By racket, I mean an enterprise organized explicitly to make money dishonestly.
All the official reassurances won't be worth a bucket of warm spit. The Globals are behind the CoronaVirus, It Is a Man-Made Bioweapon.
StevieRay Hansen
Editor,
HNewsWire.com
[email protected]
Covid " Virus" HOAX Turned Pestilence