United Nations Secretary-General Antonio Guterres on Monday Reinforced the Alarm About Russia Increasing the Alert Level for Its Nuclear Arsenal, Characterizing It as a 'Bone-Chilling Occurrence, or Maybe It's a Plandemic From Satan Soldiers?.
HNewsWire-"United Nations Secretary-General Antonio Guterres on Monday voiced the alarm about Russia upping the alert level for its nuclear arsenal, characterizing it as a 'bone-chilling event, or maybe a Plandemic from Satan Soldiers."
The Plandemic: The UN Has Positioned Itself At The Forefront Of The NWO's Most Serious Global Issue, NWO (90%) Complete, People, Enjoy 4 More Years Of Hell On Earth
HNewsWire- Russia has asked the United Nations Security Council to convene to discuss the alleged "military biological measures" of the United States in Ukraine.
Dmitry Polyanskiy, Russia's first deputy permanent representative to the United Nations, tweeted on March 10:
"The Russian Mission sought a meeting of the #SecurityCouncil on March 11 to discuss US military biological activities on #Ukraine's territory."
According to Reuters, diplomats have suggested that the United Nations Security Council will convene on Friday, March 11, to discuss Moscow's claims that the US used biological weapons in Ukraine.
Late on March 9, the United States denied Russian charges that it maintains facilities in Ukraine dedicated to the development of bio-weapons.
On March 8, Russia reaffirmed its long-standing claim that the United States is working with Ukrainian institutions to develop biological weapons.
According to the US and Ukraine, the laboratories' objective is to prevent the creation of bio-weapons and illnesses, not to create them. Ukraine, like many other countries, has public health laboratories devoted to researching strategies to lessen the danger of severe infections affecting humans and animals.
United Nations Secretary-General Antonio Guterres addressed an extraordinary session of the UN General Assembly only days after Russia launched its invasion of Ukraine in late February. He said at the time that the idea of a nuclear war is "just unfathomable," but advised global powers that they must do all necessary in terms of diplomacy to avoid a nuclear clash.
But, more than two weeks into the conflict, and with escalating warnings flying between NATO/Western capitals and Moscow, the UN head increased his threat assessment in a fresh statement Monday, warning the world that it has reached a new hazardous tipping point.
According to Reuters, "United Nations Secretary-General Antonio Guterres on Monday sounded the alarm over Russia raising the alert level for its nuclear forces, describing it as a 'bone-chilling development,' and adding that the prospect of nuclear conflict was once again within the realm of possibility."
Europa Newswire/Picture Alliance
In the statement, he stated:
"The threat of nuclear war, long inconceivable, is now once again a possibility."
It seems he was reacting to both Russia's already well publicized increase in nuclear posture, which occurred closer to the commencement of the invasion, and the fact that Moscow and Washington are now openly swapping threats and warnings, including talk of "World War 3" possibilities.
In the Monday announcement, Guterres also stated that the UN is preparing to send an extra $40 million in humanitarian aid to Ukraine from its Central Emergency Response fund.
Regarding the nuclear warning, it should be noted that the Bulletin of the Atomic Scientists, an independent consortium of scientists, only adjusted the "doomsday clock" 20 seconds closer to midnight in January:
Two years after moving the metaphorical minute hand of its Doomsday Clock to within two minutes of midnight — a figurative two-minute warning for all humanity — the Bulletin of Atomic Scientists' science and security board revealed Thursday that it has moved that minute hand another 20 seconds closer to the hour of midnight.
It is currently at "100 seconds to midnight," as NPR previously noted in late January, far before Russia's Feb. 24 invasion of Ukraine: "Never since the clock's 1947 Cold War debut has it gotten so near to the mythical apocalypse destruction depicted by the 12 a.m. hour."
Currently, a few major Russia hawks in the US Congress are advocating for a US-backed no-fly zone in Ukraine, which President Zelensky has publicly requested. Of course, this would draw US planes and Russian fighters into direct battle, rapidly escalating into a larger NATO-Russia global war.
Only last week, President Joe Biden warned of the potential of "World War 3" over Ukraine, promising to keep US soldiers out of the conflict to avoid that dreadful scenario...
"We will continue to stand united with our European partners and send a clear message." "With the full strength of a unified and galvanized NATO, we will protect every single inch of NATO territory," Biden declared after outlining some of the new anti-Russia penalties.
"We will not wage a war in Ukraine against Russia." "A direct war between NATO and Russia is World War III, which we must seek to avoid," he said. Meanwhile, Ukraine's President Zelensky is scheduled to address the US Congress on Wednesday, when he is anticipated to call for increased direct US participation in opposing the Russian incursion.
On Monday, Zelensky's foreign minister had this to say...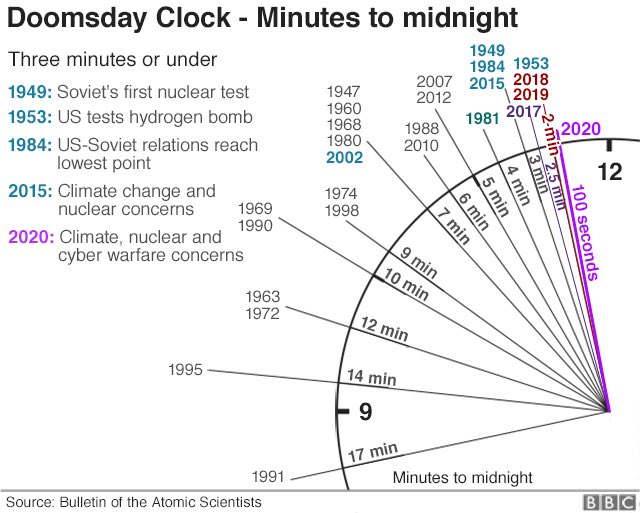 To Redistribute 'Power and Wealth', There Is One Small Detail Guterres Has Left Out, the U.N. Will be a Big Part of the Antichrist Appearance on the World Stage, the Correct Description Would Be to Enslave the Masses Into a Life of Hell on Earth, Full Throttle Tribulations… The Portugese socialist made his prediction Saturday as he delivered the Nelson Mandela Lecture and spoke of the need for the U.N. to address "the huge gaps in governance structures and ethical frameworks" the epidemic has exposed. He said: To close those gaps, and to make the New Social Contract possible, we need a New Global Deal to ensure that power, wealth and opportunities are shared more broadly and fairly at the international level. A new model for global governance must be based on full, inclusive and equal participation in global institutions. […] A…
Putin: Force is now the only rule remaining and I am GOOD at That!
SRH:  Be Warned, War is a terrible thing. Some wars are more "just" than others, but war is always the result of sin (Romans 3:10-18). At the same time, Ecclesiastes 3:8 declares, "There is…a time to love and a time to hate, a time for war and a time for peace." In a world filled with sin, hatred, and evil (Romans 3:10-18), war is inevitable. Christians should not desire war, but neither are Christians to oppose the government God has placed in authority over them (Romans 13:1-4; 1 Peter 2:17). The most important thing we can be doing in a time of war is to be praying for godly wisdom for our leaders, praying for the safety of our military, praying for a quick resolution to conflicts, and praying for a minimum of casualties among civilians on both sides (Philippians 4:6-7).
Meet Moses! He's a young man who grew up in the most challenging circumstances. Today, he has larger-than-life goals to achieve something extraordinary.
Average leftists are happy about rising gas prices because they ignorantly believe that sanctions on Russian oil hurt Putin. They also ignorantly believe in global warming and they don't realize how drastically our standard of living will be reduced in the name of carbon dictatorship. In other words, this isn't a conspiracy to force people to buy electric cars; most people can't afford a Tesla anyway. But it is a conspiracy to undermine our prosperity and our freedoms through inflationary crisis as well as green energy mandates. Leftists have no understanding of this. They are happy because they are dumb.
Source: HNewsWire   ZeroHedge   HNewsWire   HNewsWire   HNewsWire   HNewsWire
A Thrilling Ride
Every once in awhile, a book comes across your path that is impossible to put down. A Long Journey Home is not a casual book that you read in a week or earmark to complete at a later date. Once you begin, cancel your schedule, put your phone on silent, find a quiet place where you cannot be disturbed, and complete the journey. Click Here to Purchase on Amazon.com!
Was Jesus a racist in need of rebuke? Well, before we even examine the text of Mark chapter 7 or the claims of a progressive ...
Read More

→