Advisory: The editorial board of HNewsWire adopted the official policy to bypass many social media platforms. Some of these include: Facebook, Instagram, Twitter, Parler, and YouTube. We believe these companies are responsible for many of the spiritual ills our world faces today. In some cases, however, we have allowed our guest contributors to include content from their YouTube channel while we search for alternatives.
The Bible has a lot to say on the subject of injustice. We know that God is in favor of justice; we know that He is against injustice, even in the most basic terms. The writer of Proverbs mentions this: "The LORD detests differing weights, / and dishonest scales do not please him" (Proverbs 20:23). Justice is foundational to God's throne (Psalm 89:14), and God does not approve of partiality, whether we are talking about a weighted scale or an unjust legal system (Leviticus 19:15). There are many other verses, in both Old and New Testaments, that give us an idea of God's distaste for injustice (2 Chronicles 19:7; Job 6:29; 11:14; Proverbs 16:8; Ezekiel 18:24; Romans 9:14).
We should all be prepared for what's coming next. In order to prepare effectively, we need to know what will happen when the economy finally collapses under its own weight. The creation of money out of thin air could only go on for so long, and we are approaching the end.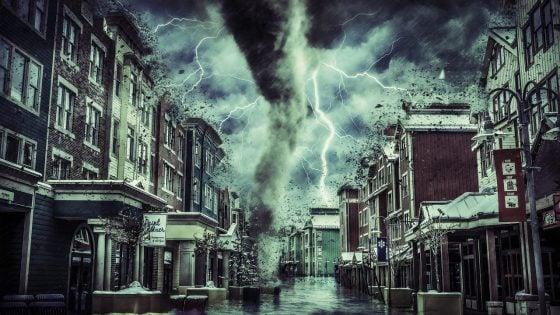 Epic Economist put together a great video detailing the 15 things (and yes, some are a little scary) that will happen when the economy collapses. At this point in time and history, it is no surprise that an economic collapse is coming for us. When the world's largest economy is deep down in a recession, many other countries will not be late to follow the same path.
The financial breakdown the world is about to face over the next few years will be an unprecedented catastrophe, especially considering that the underlying problems from previous crashes were never fixed, only mended together. A real repair would require a complete restructuration in the system, and the elites were never interested in fixing the system that they set up to screw the rest of us.
These are the 15 things that will happen that you should be prepared for:
1 -Fuel Shortages, or rationing of fuel

2 -Carjackings rise

3- Interstate Trucking is compromised, limiting the supply of essential goods

4-Defaults in garbage disposal and urban sanitation

5- Food scarcity, a disruption in food supply chains

6-Water quality drops

7-The population gets on survival mode, one example of this could be the slaughtering of zoo animals for food.

8-Pets go missing

9-Civil agitation leads to turbulence in the streets

10-Attacks become more frequent

11-Kidnappings Increase

12-Gang Activity Increases

13-Banks Close

14-Hospitals become Overloaded

15-Martial Law Enacted
Knowing that these things are likely to happen when the economy collapses should help give you an idea of what you're going to need to be prepared. Make sure you know how to defend yourself and your family. Make sure you have a way to filter water. You will need to be able to avoid crowds and live on your own, potentially off the grid. Become self-reliant and do not put your faith in the system. Most people are still desperately fighting to keep the system intact in spite of the awareness that it's rigged and corrupt. Instead, leave the system, put your faith in yourself, improve critical thinking skills, and create your back up plans.
Corruption is a state of decay, pollution, or incorrectness. In the Bible, corruption is one of the effects of sin that resulted from the fall of man. In the beginning, God created a perfect paradise, free of sickness, pain, and death. But when Adam and Eve disobeyed God by eating the forbidden fruit, sin entered the world, spoiling its perfection. That sin also brought contamination and decay to Adam and Eve and to the human nature of every person born after that (Romans 5:12). Thus, corruption in the Bible is the state of moral contamination and spiritual decay expressed through disobedience toward God.
The tragic reality of the world's biggest corrupt legal system -America's rigged courts, bribed judges, fake and phony trials, and over 2 million prisoners in the USA gulag The reality is that the United States of America, which proclaims itself the "land of freedom", has the most dishonest, dangerous and crooked legal system of any developed nation. Legal corruption is covering America like a blanket. The corruption of the USA legal system is well-known, but also well-hidden, by the news services of America's corporate-owned media. The US media companies are afraid of reprisal and of the social revolution that would come from exposing the truth. Without GOD there is no" justice"
Usury is, by modern definition, the illegal practice of lending money at unreasonably high rates of interest. Usury is usually carried out with the intention of the lender, or usurer, gaining an unfair profit from the loan. A modern slang term for a usurer is a loan shark. Somewhat complicating the matter is the fact that, before the creation of usury laws, usury could refer to interest in general.
The World Is In Big Trouble, for Those That Believe We Will Go Back to Some Sense of Normal Life Here on Earth, You Will Be Sadly Disappointed, Seven and Half Years of Hell on Earth Which Began January 1, 2020
"Our courts oppose the righteous, and justice is nowhere to be found. Truth stumbles in the streets, and honesty has been outlawed" (Isa. 59:14, NLT)…We Turned Our Backs On GOD, Now We Have Been Left To Our Own Devices, Enjoy…
While Mainstream Media Continues to Push a False Narrative, Big Tech Has to Keep the Truth From Coming out by Shadow Banning Conservatives, Christians, and Like-Minded People, Those Death Attributed to the Coronavirus Is a Result of Those Mentioned, They Truly Are Evil…
StevieRay Hansen
Editor, HNewsWire.com
Watchmen does not confuse truth with consensus The Watchmen does not confuse God's word with the word of those in power…
In police-state fashion, Big Tech took the list of accused (including this site), declared all those named guilty and promptly shadow-banned, de-platformed or de-monetized us all without coming clean about how they engineered the crushing of dissent, Now more than ever big Tech has exposed there hand engaging in devious underhanded tactics to make the sinister look saintly, one of Satan's greatest weapons happens to be deceit…
The accumulating death toll from Covid-19 can be seen minute-by-minute on cable news channels. But there's another death toll few seem to care much about: the number of poverty-related deaths being set in motion by deliberately plunging millions of Americans into poverty and despair.
American health care, as we call it today, and for all its high-tech miracles, has evolved into one of the most atrocious rackets the world has ever seen. By racket, I mean an enterprise organized explicitly to make money dishonestly.
All the official reassurances won't be worth a bucket of warm spit. The Globals are behind the CoronaVirus, It Is a Man-Made Bioweapon.
The 127 Faith Foundation: We do not solicit donations from "those on disability, on a fixed income, or those who cannot afford to give." Please Pray!
Or, make checks payable to:
The 127 Faith Foundation
PO Box 127
Pontotoc, TX 76869
The number of Orphans aging out of Child Protective Custody has grown at an alarming rate. The 127 Faith Foundation receives many requests each week to house them at our ranch. Our prayer is that the good people of our country will step up to the challenge and offer financial support for "the least among us." We need your help! StevieRay Hansen, Founder, The 127 Faith Foundation
So far, Americans have been watching the money-depleting energy crisis that hit Europe and Asia with detached bemusement: after all, while US energy prices are…
Read More
We make every effort to acknowledge sources used in our news articles. In a few cases, the sources were lost due to a technological glitch. If you believe we have not given sufficient credit for your source material, please contact us, and we will be more than happy to link to your article.