Advisory: Be careful of what you read on social media. The algorithms used by these platforms have no regard for Biblical truth. They target your emotions to keep you engaged on their site so their advertisers can drop more ads. These platforms exist to enrich their stockholders. Consider God's promise to Believers in James 1:5, "If any of you lacks wisdom, you should ask God, who gives generously to all without finding fault, and it will be given to you."
Child molestation and other perversions are becoming increasingly accepted because society has, for the most part, rejected the Christian worldview. The conventional wisdom is that humanity is not created in the image of God. Rather, humanity is the result of billions of years of the random processes of evolution. God is not the objective standard of morality. Rather, God is supposedly the invention of weak-minded people who are unable to accept the fact that everything in this world is meaningless.
Lately, the news has been flooded with horrifying updates about the case of registered sex offender and alleged sex trafficker Jeffrey Epstein.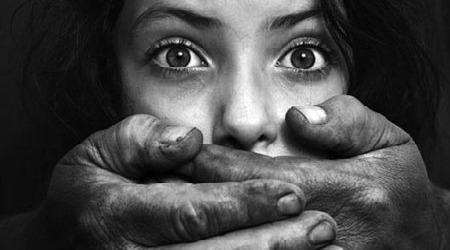 You can read our Epstein coverage at the following links:
An Unbiased Look at What We Know About the Epstein Scandal So Far

More CONFIRMED Information on Jeffrey Epstein, His Homes, and His Powerful Friends

These Prominent People Must Be PANICKING About What the Epstein Case Will Reveal
Singer R. Kelly, 52, is being held without bond in Chicago on charges that include producing child pornography and coercing minors to engage in sex. He faces similar federal charges in New York.
Unfortunately, Epstein and R. Kelly are not the only alleged sexual predators in the news.
Reader discretion is advised. This article contains information that may be upsetting for some people.
Here are various reports of recent sexual abuse cases in the US.
Colorado
More than three dozen suspected online child sex offenders were arrested in Aurora, Colorado, during Operation Broken Heart. The nationwide operation was led by the US Department of Justice and resulted in nearly 1,700 arrests during April and May. On June 11, 2019, the DOJ announced that its "task forces identified 308 offenders who either produced child pornography or committed child sexual abuse, and 357 children who suffered recent, ongoing or historical sexual abuse or were exploited in the production of child pornography."
The operation targeted suspects who: (1) produce, distribute, receive and possess child pornography; (2) engage in online enticement of children for sexual purposes; (3) engage in the sex trafficking of children; and (4) travel across state lines or to foreign countries and sexually abuse children. (source)
The Colorado Sentinel reports 32-year-old Raymond Fredericks was sentenced to 22 years in prison Tuesday after pleading guilty to a felony sex trafficking charge in May.
Florida
Todd Bush, a 42-year-old former teacher, was arrested in an undercover sting on July 18 after agreeing to pay $100 to who he thought was the mother of an 11-year-old girl for sex with her daughter, authorities said. He was charged with human trafficking of a child, obscene communication, and traveling to meet a minor for sex. Bush was already a registered sex offender and was on probation for a 2011 incident when he was busted in the sting last week.
Maryland
On July 18, a federal jury in Baltimore convicted Ryan Russell Parks, 26, on two counts of sex trafficking a minor and one count of using the internet to promote a prostitution business.
Parks faces a minimum mandatory sentence of 10 years in prison and a maximum of life in prison for each of the two counts of sex trafficking a minor, and a maximum of five years in prison for using the Internet to promote a business enterprise involving prostitution.

The case was investigated by the FBI-led Maryland Child Exploitation Task Force (MCETF), created in 2010 to combat child prostitution, with members from 10 state and federal law enforcement agencies. (source)
Minnesota
A two-day undercover operation in Minneapolis–Saint Paul earlier this month resulted in the arrests of 11 people on sex trafficking charges:
Three people were arrested for sex trafficking and promotion of prostitution while eight people were arrested for solicitation of a minor or solicitation of prostitution under 16 years of age.

In the operation, 18 trafficking victims were recovered from trafficking situations and offered help through victim services. (source)
Nebraska
A former first-grade teacher at an Omaha elementary school has been given 50 to 100 years in prison for sexually assaulting students. Douglas County District Court records show that 31-year-old Gregory Sedlacek was sentenced Tuesday. He'd pleaded guilty to three counts of sexual assault of a child.
New Hampshire
Yesterday, New Hampshire's attorney general launched an investigation into the state youth detention center after two former counselors were charged with raping a teenage boy 82 times, at least once at gunpoint, in the late 1990s.
New York
Last month, the head of a sex cult was found guilty on multiple charges in New York, reports NPR:
The leader of NXIVM, a group that espoused a philosophy of self-improvement but was accused of recruiting, grooming and even branding an inner circle of female sex slaves, was found guilty Wednesday by a federal jury in Brooklyn, N.Y.

Keith Raniere, who was known as "Vanguard," was convicted on all charges, including sex trafficking, forced labor conspiracy, human trafficking and multiple counts of racketeering — including sexual exploitation of a child. (source)
North Carolina
The victims of sexual assaults by a former North Carolina teacher are filing a class-action lawsuit against the school district:
News outlets report the victims of Michael Kelly filed the complaint Tuesday against him, the New Hanover County Board of Education and others.

Kelly pleaded guilty last month to child sex charges. Investigators say Kelly abused nearly 20 victims. He's worked for New Hanover Schools since 1992. (source)
Ohio
Earlier this month, two concurrent Human Trafficking Task Force operations were conducted in the Cleveland region. A total of 49 arrests were made, and some of the individuals are facing felony charges of Attempted Unlawful Sexual Conduct with a Minor, Importuning, Possess Criminal Tools, and Attempting Corruption with Drugs, reports Richland Source.
You can read more about recent arrests on the DOJ's dedicated page: Human Trafficking.
Cases of child sexual abuse by clergy continue to be reported.
Thousands of allegations of child sexual abuse by Catholic priests, nuns, and members of religious orders have been made over the last few decades. Many investigations, trials, and convictions – and revelations about decades of attempts by Church officials to cover up reported incidents – have resulted. These offenses are not limited to clergy in the US – cases have occurred all over the world.
I think it is important to note here that my family is Catholic, so I know how painful this subject can be for some followers.
According to a 2009 report, the founder of a religious order that treats Roman Catholic priests who molest children concluded decades ago that offenders were unlikely to change and should not be returned to ministry:
As early as the mid-1950s, decades before the clergy sexual-abuse crisis broke publicly across the U.S. Catholic landscape, the founder of a religious order that dealt regularly with priest sex abusers was so convinced of their inability to change that he searched for an island to purchase with the intent of using it as a place to isolate such offenders, according to documents recently obtained by NCR.

Fr. Gerald Fitzgerald, founder of the Servants of the Paracletes, an order established in 1947 to deal with problem priests, wrote regularly to bishops in the United States and to Vatican officials, including the pope, of his opinion that many sexual abusers in the priesthood should be laicized immediately. (source)
Yesterday, a Florida minister and registered sex offender were arrested after authorities found child pornography on his home computer, reports the Associated Press:
Sarasota County Sheriff's officials tell news outlets that 66-year-old Charles Andrews was arrested Tuesday. He's charged with 500 felony counts of possession of child pornography and three counts of failing to meet sex offender requirements.

Andrews is a pastor at Osprey Church of Christ. Andrews also is a registered sex offender who was convicted in 2006 of second-degree sexual abuse in Alabama. Now he's in jail, his bond set at more than $5 million. (source)
The Associated Press has a Sexual Abuse by Clergy page that is dedicated to coverage of cases.
Here is a sampling of recent cases they have documented:
The Vatican has been in the news this week for a very disturbing reason.
A genetics expert retained by the family of a girl who went missing in 1983 said Saturday that a cavernous underground space near a Vatican cemetery holds thousands of bones that appear to be from dozens of individuals, both "adult and non-adult."

The expert, Giorgio Portera, said the "enormous" size of the collection under the Teutonic College was revealed when Vatican-appointed experts began cataloguing the remains, which were discovered last week .

"We didn't expect such an enormous number" of bones and other remains which "had been thrown into a cavity," Portera said. "We want to know why and how" the bones ended up there. (source)
Victims of abuse by religious and institutional authorities (priests, ministers, bishops, deacons, nuns, coaches, teachers, and others) can find support here: SNAP. BishopAccountability.org has an Abuse Tracker page that provides links to media coverage of clergy abuse.
How prevalent is child sexual abuse?
While Epstein's arrest has increased awareness of predatory behavior by the elite, the wealthy and powerful are not the only ones committing such heinous acts.
According to The National Center for Victims of Crime, the prevalence of child sexual abuse (CSA) is difficult to determine because it is often not reported. Experts agree that the incidence is far greater than what is reported to authorities.
Statistics below represent some of the research done on child sexual abuse.
The U.S. Department of Health and Human Services' Children's Bureau report Child Maltreatment 2010 found that 9.2% of victimized children were sexually assaulted (page 24).
Studies by David Finkelhor, Director of the Crimes Against Children Research Center, show that:
1 in 5 girls and 1 in 20 boys is a victim of child sexual abuse;
Self-report studies show that 20% of adult females and 5-10% of adult males recall a childhood sexual assault or sexual abuse incident;
During a one-year period in the U.S., 16% of youth ages 14 to 17 had been sexually victimized;
Over the course of their lifetime, 28% of U.S. youth ages 14 to 17 had been sexually victimized;
Children are most vulnerable to CSA between the ages of 7 and 13.
According to Darkness to Light, a non-profit committed to empowering adults to prevent child sexual abuse, only about one-third of child sexual abuse incidents are identified, and even fewer are reported.
The National Center for Missing and Exploited Children operates the CyberTipline, a national mechanism for the public and electronic service providers to report instances of suspected child sexual exploitation.
In 2018 the CyberTipline received more than 18.4 million reports, most of which related to:
Apparent child sexual abuse images.
Online enticement, including "sextortion."
Child sex trafficking.
Child sexual molestation.
Since its inception, the CyberTipline has received more than 48 million reports.
Those statistics are grim.
Sex trafficking is a serious global issue.
There are various types of sex offenders and sex crimes, and that topic is beyond the scope of this article. Because sex trafficking and the vulnerability of minors are crucial issues, we will focus on them here.
US federal law refers to sex trafficking as any commercial sex act that is "induced by force, fraud, or coercion, or in which the person induced to perform such act has not attained 18 years of age."
A recent report from Insider sheds light on just how many people are victims of sex trafficking.
The statistics are alarming and heartbreaking:
It's estimated that there are around 4.5 million victims of sex trafficking across the world. And though it's difficult to know just how many people are involved in sex trafficking in the US, the Polaris Project, a non-profit dedicated to ending human trafficking, received more than 34,000 reports of sex trafficking on its Human Trafficking Hotline between 2007 and 2017.

End Slavery Now, an anti-human trafficking and slavery organization, estimates many of those trafficked into the US come from countries like Mexico, the Philippines, Thailand, Honduras, Guatemala, India and El Salvador. But experts say that plenty of sex trafficking victims are from the US, too. (source)
The conclusion of the Insider report is chilling:
But the millions sex trafficked around the world don't look like they do in movies. These people, often minors, can lead normal lives and pass through normal places, jobs, and homes.

The sex trafficking that goes on in the US largely takes place in a criminal underbelly ubiquitous in US cities and communities, which millions of Americans, for whatever reason, turn a blind eye to daily. (source)
There are various factors that motivate sexual predators.
Power, anger, and revenge are common motivators for sex offenders, according to Criminal Justice School Info:
It is mistakenly believed that sexual offenders are solely motivated by sexual gratification when they commit their crimes. Dr. Nicholas Groth developed three typologies to describe the motivations of rapists, two of which suggest sexual gratification is secondary. Anger rapists are fueled by rage towards their victims and rape is their way of seeking violent revenge. According to the Center for Sex Offender Management (CSOM), these rapists may actually be extremely discontent with another area in their lives and thus take out their frustration on their victims. "Anger rapists tend to use a significant amount of physical force when they subdue their victims – in most cases, far more force than is necessary to perpetrate the abuse," adds the CSOM. Verbal abuse is also a common component of these types of violations that are generally impulsive – not planned.

Power rapists on the other hand are less impulsive and rely on psychological manipulation more so than physical violence to subdue and sexually assault their victims. "The power rapist was motivated by his need to control and dominate his victim, and inversely, to avoid being controlled by [the victim]," describes Dr. Lisak. Those who rape their domestic partners are often characterized as power rapists. There are also sadistic rapists who receive sexual or erotic gratification from exerting power and control over the victims they rape. "Because they have an erotic response to power and control, extreme violence and torture often characterize their assaults," says the CSOM. "In many cases, victims of sadistic rapists are murdered during the assaults". The CSOM adds that these types of rapes are least common and account for between 2% and 5% of cases in the United States. (source)
Repeat sex offenders do not necessarily target only one category of the victim or offend in the same manner, that report explains:
Dr. Lisak explains that a proportion of sexual offenders are 'non-specialists'. "Multiple studies have now documented that between 33% and 66% of rapists have also sexually attacked children; that up to 82% of child molesters have also sexually attacked adults; and that between 50% and 66% of incest offenders have also sexually attacked children outside their families," states Dr. Lisak.

Additionally, many of us tend to think a sex offender will keep on offending until he or she is caught. While in reality, recidivism does happen, it may not be as common as we think. According to Arkowitz and Lilienfeld, approximately 14% of sexual offenders reoffend within a five to six year period and 24% within a 15 year period. While this suggests recidivism is less often the case, it does suggest the longer it takes law enforcement to track down a sexual predator or criminal, the more likely he or she will reoffend. (source)
Not everyone who sexually abuses children is a pedophile, as Darkness to Light explains:
Child sexual abuse is perpetrated by a wide range of individuals with diverse motivations. It is impossible to identify specific characteristics that are common to all those who molest children. Situational offenders tend to offend at times of stress and begin offending later than pedophilic offenders. They also have fewer victims (often family), and have a general preference for adult partners.

Pedophilic offenders often start offending at an early age and often have a large number of victims (frequently not family members).

70% of child sex offenders have between one and 9 victims, while 20% have 10 to 40 victims. (source)
Often, sexual predators are people you know and trust.
It is important to understand that there are people who have or will sexually abuse children in churches, schools, and youth sports leagues, as Darkness to Light explains:
Abusers can be neighbors, friends, and family members. People who sexually abuse children can be found in families, schools, churches, recreation centers, youth sports leagues, and any other place children gather.

Significantly, abusers can be and often are other children.

About 90% of children who are victims of abuse know their abuser. Only 10% of sexually abused children are abused by a stranger.

Approximately 30% of children who are sexually abused are abused by family members. The younger the victim, the more likely it is that the abuser is a family member. Of those molesting a child under six, 50% were family members. Family members also accounted for 23% of those abusing children ages 12 to 17.

About 60% of children who are sexually abused are abused by the people the family trusts. (source)
Here's how to keep your loved ones (and yourself) safe.
Sexual abuse is a challenging topic to discuss. It can be even more difficult when you're talking about protecting your own children. Families can take steps to keep their children safe and give them the tools to speak up when something isn't right.
Here is a list of resources that can help you keep your family safe. Source
Essential Self-Defense Tactics ANY Woman Can Learn
Protecting the Gift: Keeping Children and Teenagers Safe (and Parents Sane)
The Gift of Fear and Other Survival Signals that Protect Us From Violence
Child Safety resources from Gavin de Becker and Associates
National Resources for Sexual Assault Survivors and their Loved Ones
Darkness to Light – End Child Sexual Abuse
National Center for Missing and Exploited Children
Alliance to Rescue Victims of Trafficking
There is also the possibility of demon possession as an explanation in some cases. Perhaps a sin so evil and twisted could only come from the minds of the evilest creatures, Satan and his horde of demons. Satan knows the damage that—apart from the miraculous healing of God—molestation does to a child. If Satan can destroy someone's life during childhood, there is simply less work for him and his demons to do later. Satan desires to "devour" (1 Peter 5:8) and "steal, kill, and destroy" (John 10:10). What better way than by attacking the most vulnerable and impressionable of people?
The rejection of the Christian worldview and the acceptance of a secular, naturalistic worldview leaves us with no absolute standard by which to declare child molestation to be evil. For generations, we have told people they are nothing but animals, so we should not be surprised if they begin to act like animals. If there is no absolute moral standard, then the "boundaries" people push are imaginary ones. Ultimately, child molestation is a result of people denying God and living their lives however they want.
The Bible speaks of godless individuals who "suppress the truth," saying, "Although they knew God, they neither glorified him as God nor gave thanks to him, but their thinking became futile and their foolish hearts were darkened. . . . Therefore God gave them over in the sinful desires of their hearts to sexual impurity for the degrading of their bodies with one another. They exchanged the truth about God for a lie. . . . Because of this, God gave them over to shameful lusts. . . . They have become filled with every kind of wickedness, evil, greed, and depravity. They are full of envy, murder, strife, deceit, and malice. They are gossips, slanderers, God-haters, insolent, arrogant and boastful; they invent ways of doing evil . . . they have no understanding, no fidelity, no love, no mercy. Although they know God's righteous decree that those who do such things deserve death, they not only continue to do these very things but also approve of those who practice them" (Romans 1:18-32).
StevieRay Hansen
Editor, HNewsWire.com
"And it shall come to pass afterward, that I will pour out my spirit upon all flesh; and your sons and your daughters shall prophesy, your old men shall dream dreams, your young men shall see visions." (Joel 2:28.)
John Wesley who said that what we tolerate in our generation, will be embraced by the next. Wesley is 100% correct! We are living in sick times.
Usually, the Lord doth no great thing for or against his people, without giving warning of it before it comes.
They perverted justice among themselves (v. 7): "You turn judgment to wormwood, that is, you make your administrations of justice bitter and nauseous, and highly displeasing both to God and man.'' That fruit has become a weed, a weed in the garden; as nothing is more venerable, nothing more valuable, than justice duly administered, so nothing is more hurtful, nothing more abominable, than designedly doing wrong under color and pretense of doing right. Corruptio optimi est pessima —The best, when corrupted, becomes the worst.
It is impossible to find anyone in the Bible who was a power for God who did not have enemies and was not hated.
2 Corinthians 4:8-11 New King James Version (NKJV)
8 We are hard-pressed on every side, yet not crushed; we are perplexed, but not in despair; 9 persecuted, but not forsaken; struck down, but not destroyed— 10 always carrying about in the body the dying of the Lord Jesus, that the life of Jesus also may be manifested in our body. 11 For we who live are always delivered to death for Jesus' sake, that the life of Jesus also may be manifested in our mortal flesh.
"Pedophile" has reverberated throughout America. But beneath our anger and revulsion, a fundamental question pulsates: Are those who abuse their positions of trust to prey upon children—a category certainly not limited to those in religious orders—sick … or are they evil? We need the answer to that fundamental question. Because, without the truth, we cannot act. And until we act, nothing will change.
My job is protecting children. It has taken me from big cities to rural outposts, from ghettos to penthouses, and from courtrooms, into demonic battlefields. But whatever the venue, the truth remains constant: Some humans intentionally hurt children. They commit unspeakable acts—for their pleasure, their profit, or both.
A Professional Athlete Affirms That God Fashioned Adam and Eve. As a Result, All Hell Breaks Loose Christian Banks and Businesses Cancel Sam Brownback, a…
Read More
We make every effort to acknowledge sources used in our news articles. In a few cases, the sources were lost due to a technological glitch. If you believe we have not given sufficient credit for your source material, please contact us, and we will be more than happy to link to your article.