Advisory: Be careful of what you read on social media. The algorithms used by these platforms have no regard for Biblical truth. They target your emotions to keep you engaged on their site so their advertisers can drop more ads. These platforms exist to enrich their stockholders. Consider God's promise to Believers in James 1:5, "If any of you lacks wisdom, you should ask God, who gives generously to all without finding fault, and it will be given to you."
Biden Admin To Regulate Bitcoin 'As A Matter Of National Security'; Report
HNewsWire-The White House wants to bring order to the 'haphazard approach' that is currently being employed by regulators to Bitcoin and cryptocurrency.
Fed coin will be the only currency around the globe, anyone that believes Bitcoin are any other digital currency is going to remain vibrant will have a hard lesson to learn, hopefully you're not in deep because they're going to slam the door on all cryptocurrency.
The White House wants to set out a cohesive set of policies to regulate Bitcoin and cryptocurrencies as currently legislation and its enforcement are scattered across sectors and agencies, according to multiple reports.
The Biden administration will release an executive order in the coming weeks to task federal agencies with assessing the risks and opportunities that Bitcoin and cryptocurrencies pose, Bloomberg first reported.
The government can and will ban bitcoin and other cryptocurrencies.
"Every government in the world is working on computer money now, including the U.S. The Chinese are there already. I cannot imagine that governments are going to say 'ok, this is our crypto money, or you can use their crypto money.' That's not the way governments work, historically. Money is going to be on the computer. It already is in China. In China, you can't take a taxi with money. You have to have the money on your phone, you can't even buy ice cream. So it's happening, but I doubt if it's going to be someone else's money. History shows it will be government money
CBDCs are not cryptocurrencies. The CBDCs are digital in form, are recorded on a ledger (maintained by a central bank or Finance Ministry), and the message traffic is encrypted. Still, the resemblance to cryptos ends there.
The CBDC ledgers do not use blockchain, and CBDCs definitely do not embrace the decentralized issuance model hailed by the crypto crowd. CBDCs will be highly centralized and tightly controlled by central banks.
CBDCs are not new currencies. They are the same currencies you already know (dollars, yuan, euros, yen, sterling) in a new form, using new payment channels. They are a technological advance, but they do not replace existing reserve currencies.
CBDCs are currently being introduced by major central banks around the world. Countries are at different stages of deployment. China is the furthest along. They have a working prototype of a digital yuan that will be showcased at the Beijing Winter Olympics in February 2022.
If you're there and want to buy tickets, meals, souvenirs or pay for hotel rooms, you'll be expected to pay with the new digital yuan using a mobile phone app or other digital payment channel.
The European Central Bank has also moved quickly on a CBDC version of the euro. They are not yet at the prototype stage, but they have made material advances and are getting close to that stage. Japan and the U.S. are at the back of the line.
The Fed has a research and development project underway with MIT to study how a digital dollar might intersect with or even replace the existing dollar payments system (which is already digitized, albeit without a centralized ledger).
The U.S. is probably several years away from its own CBDC at best.
So, yes, the move toward central bank digital currencies is real. How does this relate to what is sometimes called The Great Reset? This would be the movement toward a single global reserve currency.
This movement would be nominally led by the International Monetary Fund acting as a kind of world central bank. Still, the IMF cannot make decisions of this magnitude without U.S. approval. (The U.S. has just enough voting power in the IMF to veto any material decisions it does not like).
In turn, U.S. approval would require a global consensus among major economies including China, the UK, Germany, France, Italy, and other members of the G7 and G20.
This desire to create true world money would involve the creation of a digital special drawing right (SDR). SDRs are issued by the IMF to member nations and may be issued to other multilateral institutions such as the United Nations.
In effect, the IMF has a printing press as powerful as the Fed and ECB printing presses and can flood the world with their world money. Displacing the dollar would involve a meeting and agreement similar to the original Bretton Woods agreement of 1944. The agreement could take many forms. Still, the process would conform to what many call The Great Reset.
This process has been underway since 1969 when the SDR was created. Several issues of SDRs were distributed between 1970 and 1981, then none were issued until 2009 in the aftermath of the Global Financial Crisis of 2008. A new issue was distributed earlier this year.
We highlighted an intersting development on Saturday that appeared to go largely unnoticed by the general public, despite its potentiall profound implications for the global economy. The BoJ joined the Fed and the ECB in launching a pilot program to explore the use of a digital currency inspired by bitcoin and its many rivals.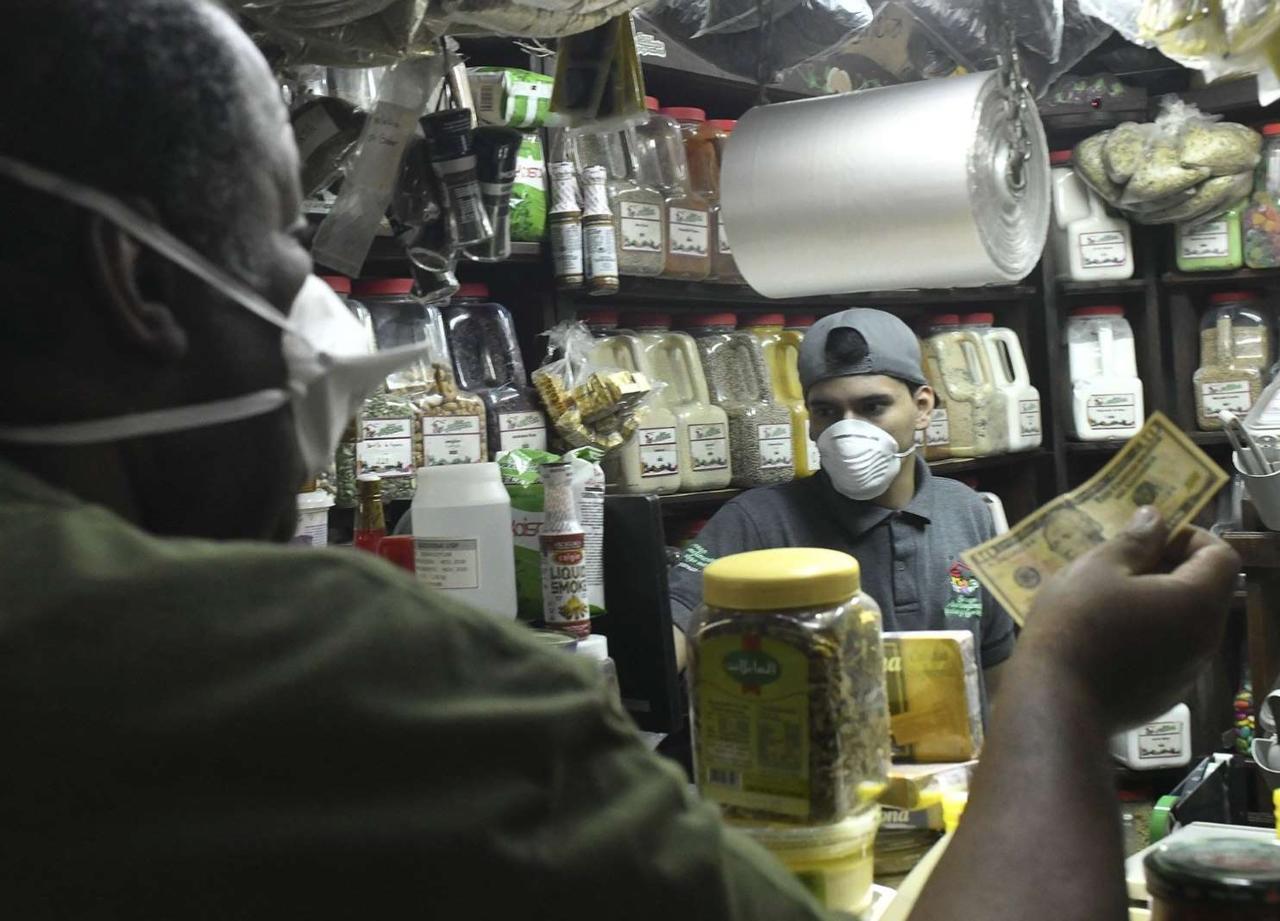 Just one day later, Bloomberg revived concerns about paper money contributing to the spread of COVID-19 by publicizing the findings from a new study suggesting that SARS-CoV-2 can persist on banknotes and coins for weeks. The research appears to be credible: it was conducted by Australia's top biosecurity laboratory, which published a report highlighting the risks of paper currency, touch screens and handles like doorknobs.
As the CDC releases revised guidelines claiming that close contact with the infected trumps surfaces and aerosol – or 'airborne' – transmission as the primary means of infection, the study from the Australian Center for Disease Preparedness suggested that the virus is actually "extremely robust", allowing it to survive for up to 28 days on smooth surfaces like glass or the material used to print banknotes.

However, the rate of survival on surfaces declined dramatically when the temperature climbed to above 40 degrees Celsius (104 degrees Farenheit).
Virus survival declined to less than a day at 40 degrees Celsius on some surfaces, according to the study, published Monday in Virology Journal. The findings add to evidence that the Covid-19-causing coronavirus survives for longer in cooler weather, making it potentially harder to control in winter than summer. The research also helps to more accurately predict and mitigate the pandemic's spread, the researchers said.

"Our results show that SARS-CoV-2 can remain infectious on surfaces for long periods of time, reinforcing the need for good practices such as regular hand washing and cleaning surfaces," said Debbie Eagles, the center's deputy director, in an emailed statement.

The coronavirus tended to survive longer on nonporous or smooth surfaces, compared with porous complex surfaces, such as cotton.

The research received funding from Australia's defense department. It involved drying the coronavirus in an artificial mucus on different surfaces, at concentrations similar to those reported in samples from infected patients, and then re-isolating the virus over a month. The study was also carried out in the dark, to remove the effect of ultraviolet light, as research has demonstrated direct sunlight can rapidly inactivate the virus.

The time taken to achieve a 50% reduction in the amount of virus present on the surfaces studied under different temperatures is tabled below:

"The research may also help to explain the apparent persistence and spread of SARS-CoV-2 in cool environments with high lipid or protein contamination, such as meat processing facilities and how we might better address that risk," Trevor Drew, director of the Australian Centre for Disease Preparedness, said in the statement.
The virus's extended survival time on stainless steel surfaces could help explain all those outbreaks traced to meat processing plants. The research, which was backed by the Australian department of defense, also concluded that SARS-CoV-2 survives for far longer on surfaces than the seasonal flu.
These findings revive memories of American banks decontaminating banknotes, a practice that was apparently pioneered by Beijing and the PBOC, which aggressively disinfected paper money, while using the pandemic to further push the Chinese people toward relying 100% on electronic payments.
Sadly, these warnings will likely serve a similar purpose in the West, including Europe and the US, as policymakers see a "cashless society" as having many benefits: It would force criminals to rely less on cash and more on digital currencies like bitcoin, while keeping more of the world's money inside the banking system.
We're already seeing this trend play out in practice: After COVID-19 hit the UK, the rate of cash transactions tumbled by nearly half compared to the same period during 2019.
In the US, cities like NYC and San Francisco had to force local businesses to keep accepting cash during the pandemic as coin shortages and other issues caused cash transactions to drop. Their reasoning? That forcing customers to use plastic discriminates against the poorest consumers, as the NYT explains
But as far as monetary policy makers are concerned, the greatest utility of a purely digital currency is that it opens up vast new opportunities for CBs to deliver monetary stimulus directly to consumers (with the backing of their respective Treasuries, of course, as the reality on the ground increasingly resembles the theoretical ideal of MMT). Interested parties should peruse the latest research from Double Line's Bill Campbell, "the Pandora's Box of Central Bank Digital Currencies."
Everything is right on schedule and, now, the time is come to remove one of the final obstacles standing in the way of a New World Order: The United States Constitution – even if, over the course of many decades, it has already been greatly diminished by the B.E.A.S.T. system; or, more specifically, Bullshit Emerging As Strategic Totalitarianism (B.E.A.S.T.).
As confirmed by several economic outlets, including Bloomberg, Bank of England governor Andrew Bailey took part in a VTALK with students this past Monday for Speakers for Schools. When the subject of digital currency came up, Bailey said:
We are looking at the question of, should we create a Bank of England digital currency. We'll go on looking at it, as it does have huge implications on the nature of payments and society. I think in a few years, we will be heading toward some digital currency.
The digital currency issue will be a huge issue. I hope it is because that means Covid will be behind us.
While only a short quote, there are several strands to pick up on here.
Firstly, Bailey stating that the BOE is looking into creating a CBDC is not a new revelation. I posted a series of articles in May which looked extensively at a discussion paper published by the bank days before the Covid-19 lockdown was enforced. The paper, 'Central Bank Digital Currency – Opportunities, challenges and design, 'went as far as detailing the possible technological composition of a future CBDC. It was in 2014 when the BOE first began discussing digital currencies in their September quarterly bulletin. Six years on, those discussions have advanced notably.
Secondly, if Bailey's assertion is correct that 'in a few years time, we will be heading toward some sort of digital currency, 'this would align with the BOE's Real Time Gross Settlement renewal program. In August 2019, I posted an article that outlined what the renewal will consist of (Working in Tandem: The Reform of Payment Systems and the Advance of Digital Technology). From 2023 onwards, the bank wants renewed services of RTGS to begin coming online, and by 2025 for it to be fully rolled out and operational.
Consider that this is taking place amidst the Bank for International Settlements 'Innovation BIS 2025' initiative, which I have regularly written about. This is the 'hub' which brings all leading central banks together in the name of technological innovation.
The RTGS 'renewal' will allow the bank's payment system to 'interface with new payment technologies,' which given the information that the BOE has so far disseminated would likely include distributed ledger technology and blockchain.
For the bank to introduce a CBDC accessible to the public, they will require the reformation of their systems, which is precisely what is happening.
Thirdly, Bailey admits that introducing a CBDC would have 'huge implications on the nature of payments and society. ' On the payments front, the BOE is pushing the narrative that any CBDC offering would be a 'complement' to cash. It would not, according to them, mean that money would be withdrawn from circulation. But as I have noted previously, the General Manager of the BIS, Agustin Carstens, made clear in 2019 that in a CBDC world 'he or she would no longer have the option of paying cash. All purchases would be electronic.'
The trend of digital payments outstripping cash has been present for several years now. My position is that instead of merely outlawing cash, the state will allow the use of banknotes to fall to the point that the servicing costs of maintaining the cash infrastructure outweigh the amount of money still in circulation and being used for payment. They will take a gradual approach, as opposed to prising cash away from the public. In the end, it has the same effect but appears less premeditated. From the perspective of the state, it is much more desirable if people are seen to have decided to stop using cash, rather than the state imposing it upon the population.
The societal aspect is as severe because those who depend on using cash are finding that access to it is growing more restrictive. I have also posted this about (Access to Cash: The Connection between Bank Branch Closures and the Post Office). In particular, rural communities are being compromised, with some entirely dependent on their local post office to withdraw funds. Matters are made worse when the Post Office network itself is coming under increasing strain.
It was also revealed this week that during the Covid-19 lockdown, over 7,000 ATMs across the UK were closed due to social distancing measures. This represents over 10% of the UK's ATM network. Some of these ATMs remain out of use, particularly at supermarkets and outside individual bank branches. Equally, some of these branches remain closed four months after the lockdown was introduced, and those that are open are only allowing in a couple of people at a time.
You will recall the hysteria around the supposed dangers of using cash as Covid-19 was labeled a pandemic. On no scientific basis whatsoever, people have been led to believe that handling money can transmit the virus. This is primarily why cash withdrawals at ATM's crashed leading into the lockdown by around 50%. This time last year, transaction volume was at 50.9 million. Today it is 30.8 million, a 40% drop. From personal experience as a cash office clerk, cash use is now beginning to pick up but remains well below pre-lockdown levels.
Finally, Bailey commented that he hoped 'the digital currency issue will be a very big issue'because if it were, it would mean that 'Covid will be behind us.' A valid question to ask is why, when Covid-19 is 'behind us, 'should that make a CBDC stronger? The answer lies partly in the growing narrative of life after the pandemic, which plays directly into the World Economic Forum devised 'Great Reset' agenda. Part of the 'Great Reset' includes Blockchain, Financial and Monetary Systems, and Digital Economy and New Value Creation.
At first glance, you can see how Covid-19 benefits the drive towards central bank digital currencies.
We are told at every turn that life cannot possibly go back to how it was pre coronavirus, including our relationship with money. Predictably, it did not take global institutions like the BIS long to begin reaffirming the cashless agenda. In April they published a bulletin called, 'Covid-19, cash, and the future of payments' where they stated:
In the context of the current crisis, CBDC would, in particular, have to be designed, allowing for access options for the unbanked and (contact-free) technical interfaces suitable for the whole population. The pandemic may hence put calls for CBDCs into sharper focus, highlighting the value of having access to various means of payments, and the need for any means of cash to be resilient against a broad range of threats.
Global planners are seizing on the opportunity that Covid-19 has created. But no one should be deceived into thinking that their prescription for a digital monetary system, with CBDC's at the center, is only coming to light because of the pandemic. This has been in the works for years.
The banking elites hope that once global payment systems have been reformed, CBDC's will not be far behind. Judging by their timelines, by 2025, a worldwide network of CBDC's is a real possibility. The more people that turn away from using cash today, the easier the transition away from tangible assets will prove for those who are angling for it to happen.
Hell Gates Now Open: Bill Gates Goes Viral on Digital ID,
and Digital Currency, the antichrist (Benjamin Netanyahu) Makes His Appearance Soon…
Understanding Rev10;6 'there will be delay no longer.' Effectively Netanyahu has not formed a Govt in almost 18 months & now he will be in power 18 months before Ganz takes over. That will complete his 14 yrs of time, times, etc. the anti-Christ will NOT allow the building of a new Temple while he is in office. When it does, then the last two prophets will come So if the last week started with the renewed Covenant in January 2016 there would be a break of 18 months[delayed] in the last week, that means that we are still looking to the end of the 'silence in Heaven' in the latter part of 2021
The antichrist (Benjamin Netanyahu) Makes His Appearance, and He Has all the Answers, the World Falls for his Deceit, Get Prepared for Hell on Earth…
This is an ongoing living article about revelations, as God moves this article will take us to the final battle, true Christians know the end result and we welcome Christ return.
The World Is In Big Trouble, for Those That Believe We Will Go Back to Some Sense of Normal Life Here on Earth, You Will Be Sadly Disappointed, Seven Years of Hell on Earth Which Began January 1, 2020
"Our courts oppose the righteous, and justice is nowhere to be found. Truth stumbles in the streets, and honesty has been outlawed" (Isa. 59:14, NLT)…We Turned Our Backs On GOD, Now We Have Been Left To Our Own Devices, Enjoy…
While Mainstream Media Continues to Push a False Narrative, Big Tech Has Keep the Truth From Coming out by Shadow Banning Conservatives, Christians, and Like-Minded People, Those Death Attributed to the Coronavirus Is a Result of Those Mentioned, They Truly Are Evil…
Source: HNewsWire ZeroHedge HNewsWire HNewsWire HNewsWire HNewsWire HNewsWire HNewsWire
StevieRay Hansen
Editor, HNewsWire.com
Watchmen does not confuse truth with consensus The Watchmen does not confuse God's word with the word of those in power…
In police-state fashion, Big Tech took the list of accused (including this site), declared all those named guilty and promptly shadow-banned, de-platformed or de-monetized us all without coming clean about how they engineered the crushing of dissent, Now more than ever big Tech has exposed there hand engaging in devious underhanded tactics to make the sinister look saintly, one of Satan's greatest weapons happens to be deceit…
The accumulating death toll from Covid-19 can be seen minute-by-minute on cable news channels. But there's another death toll few seem to care much about: the number of poverty-related deaths being set in motion by deliberately plunging millions of Americans into poverty and despair.
American health care, as we call it today, and for all its high-tech miracles, has evolved into one of the most atrocious rackets the world has ever seen. By racket, I mean an enterprise organized explicitly to make money dishonestly.
All the official reassurances won't be worth a bucket of warm spit. The Globals are behind the CoronaVirus, It Is a Man-Made Bioweapon.
HNewsWire Live Stream 24/7 News UpDates and World Events Go Live HNewsWire: By Frank Bergman March 19, 2023 New York's Democrat Governor Kathy Hochul……...
Read More
We make every effort to acknowledge sources used in our news articles. In a few cases, the sources were lost due to a technological glitch. If you believe we have not given sufficient credit for your source material, please contact us, and we will be more than happy to link to your article.