As U.S. Founding Father Benjamin Franklin said, "Man will ultimately be governed by God or by tyrants." When a culture abuses its democratic power, the result is chaos and ruin. Either a democracy, guided by self-control and morality, keeps itself in check, or it crashes. When the crash happens, control falls to a non-democratic system, either willingly or by force. Cultures that drift from Christianity tend to drift from "true" democracy into other, democracy-flavored political schemes and, eventually, into subjection to tyranny…
Joe Biden Advisor Tries to Blame Republicans for Small Business Loan Money Running out, It Doesn't Go Well
#Journalism: New York Times Caught yet Again in Another Wuhan Virus-Related Smear Against Conserv…Shameless.redstate.com
Gov. Justice has a "Do as I say, not as I do" mentality
Gov. Justice has a "Do as I say, not as I do" mentality | NewsRadio 800 WVHU | The Tom Roten…Political columnist Ron Gregory says Jim Justice doesn't obey the rules, but expects WV citizens to! Justice has continually disobeyed the state Constitutional requirement for the Governor to live in…800wvhu.iheart.com
Some of Our Slave Masters (Politicians) Are Drunk on Power, Little Do They Know God's People Always Win in the End...
We are seeing a massive backlash against the coronavirus lockdowns all over the United States, and it is likely that the protests against these lockdowns will only intensify in the days ahead.
This day is here– get ready, the virus WILL spreads throughout the US and Europe, governments will respond the same way China's government has; martial law and full-blown concentration camp culture. This would lead to civil war in the US because we are armed and many people will shoot anyone trying to put us into quarantine camps. Europe is mostly screwed. The establishment then suggests that paper money be removed from the system because it is a viral spreader. China is already pushing this solution now. Magically, we find ourselves in a cashless society in a matter of a year or two; which is what the globalists have been demanding for years. Everything goes digital, and thus even local economies become completely centralized as private trade dies. "AntiChrist Is On His Temporary Throne"
StevieRay Hansen
They are everyone you can't stand, from gun prohibitionists and Socialists to the corrupt mainstream media, large social media outlets, Hollywood, and our institutions of higher education, to name but a few. They are anyone working against our GOD Given freedoms, rights, constitution, etc.
Zuckerberg earlier on GMA confirms any posts organizing stay-at-home protests will be deemed "harmful misinformation" and will be taken down:
Zuckerberg: Some stay-at-home protests organized on Facebook couldFacebook CEO Mark Zuckerberg on Monday told ABC's George Stephanopoulos that protests of stay-at-home orders that violate state social distancing rules organized through his social media platformthehill.com
The Un-Godly — Those That Suppress the Truth, the social media giants built multi-billion dollar empires by giving everyone a voice, but now that they have such a dominant position on the Internet they have decided that many prominent conservative voices should be completely silenced.
Force is now the only rule remaining in deep state-controlled America. Everything else has collapsed. There is no free speech, no fair trial, no system of justice, no reasonable expectation of human rights anywhere, no fair elections, no honest news, no honest Wall Street operations, no real public education, no clean food, and threats from the elitist, the power structure that is hell-bent on bringing the New World order into the reality of the sleeping masses, get woke or get yoked, the choice still lives in the people's hands. Next, the AntiChrist will appear with many empty promises, peace, and security, in reality, it's the yoking of mankind, We are on the Doorstep of the Great Tribulations…
These lockdowns may be slowing down the spread of the virus to a certain extent, but they are also absolutely crushing economic activity.
Thousands of businesses have been either crippled or destroyed, and tens of millions of jobs have been lost in the United States alone.
Needless to say, business owners and workers all over the nation are sick and tired of not being able to make a living, and President Trump added fuel to their frustration when he called for several states to be "liberated" on Friday…
President Trump made himself the star of the 'lockdown rebellion' on Friday by tweeting 'LIBERATE Minnesota' and then adding Michigan and Virginia to the list of states that should be freed.

The tweets came one day after the president's coronavirus taskforce rolled out guidelines that would give governors broad power to decide when states' economies would open back up amid the coronavirus pandemic.
And instead of waiting for permission, some business owners across the country have decided that they are going to reopen anyway…
Summit Motorsports Park owner Bill Bader Jr. vowed to start holding events with or without government permission, in a Facebook live post earlier this week.

"I'm not asking, I'm opening," he said in the video and said that he thought that business closures were an overreaction. "If in Huron County, for example, we are able to save every life and limit and ultimately mitigate any outbreaks of Covid-19, but in the process of that we all starve to death, what have we accomplished."
As I have warned all along, Americans are simply not going to have much patience with these sorts of lockdowns, and this is particularly true in areas of the nation that tend to lean conservative.
You will find more infographics at Statista
But those on the left are pointing out that we are already starting to see a huge surge in confirmed cases in parts of the country that haven't been locked down…
The bump in coronavirus cases is most pronounced in states without stay at home orders. Oklahoma saw a 53% increase in cases over the past week, according to data compiled by Johns Hopkins University. Over same time, cases jumped 60% in Arkansas, 74% in Nebraska, and 82% in Iowa. South Dakota saw a whopping 205% spike.
Once restrictions start being lifted nationwide, it is probably inevitable that we will see another huge wave of new cases and new deaths.
However, it is important to point out that this virus is going to eventually spread through most of the population no matter what measures we take. Yes, we want to keep our hospitals from being completely overwhelmed, but we also don't want to completely destroy our economy at the same time.
Our policy makers are going to have some very, very tough decisions in the days ahead, and the truth is that this coronavirus pandemic is just the very beginning of our problems.
The months in front of us are going to be extremely challenging, and life as you have known it will never be the same again.
The good news is that some of the coronavirus lockdowns will start to be lifted in the weeks ahead, and that will enable millions of Americans to start making a living once again.
But in other areas, politicians are warning that the lockdowns could last for many months to come.
If the politicians in your state tried to do that, what would you do?
Up-Date: 4/18/2020 At 6:04 PM Lockdowns Lead To Civil Unrest-Violent Crime
Brace Yourself for Social Unrest Stemming From Coronavirus-Related Unemployment and Shutdowns…
Watchmen does not confuse truth with consensus The Watchmen does not confuse God's word with the word of those in power
American health care, as we call it today, and for all its high-tech miracles, has evolved into one of the most atrocious rackets the world has ever seen. By racket, I mean an enterprise organized explicitly to make money dishonestly. All the official reassurances won't be worth a bucket of warm spit. The Globals are behind the CoronaVirus, It Is a Man-Made Bioweapon.
Looting Wave Strikes New York City Amid Coronavirus Lockdown
We've been laying out the possible cause for the next phase of the COVID-19 pandemic that could be social unrest.
Millions of Americans have just lost their jobs, have no saving, and insurmountable debts, are flooding food banks across the nation to survive. With the economy crashed and now entering a depression, last week was a significant milestone in the progression of the crisis, as looting of businesses in California and South Carolina began.
Now the looting is spreading across the nation. We noted how stores in New York, San Francisco, Seattle, and Chicago, were boarding up their windows, preparing for civil unrest.
As U.S. Founding Father Benjamin Franklin said, "Man will ultimately be governed by God or by tyrants." When a culture abuses its democratic power, the result is chaos and ruin. Either a democracy, guided by self-control and morality, keeps itself in check, or it crashes. When the crash happens, control falls to a non-democratic system, either willingly or by force. Cultures that drift from Christianity tend to drift from "true" democracy into other, democracy-flavored political schemes and, eventually, into subjection to tyranny…After all, when 10 million people lose their jobs in two weeks, and an estimated unemployment rate that could reach 15-20% in the second quarter, as per RealInvestmentAdvice.com's Lance Roberts latest report, the ripple effect on society is so sudden that there could very well be an outbreak of unrest when the weather shifts too much warmer trends, and geographically be situated in low-income areas of inner cities. Hence why the National Guard was called up and now being positioned around and or in major metros.

They Are Tolerant of Everything Except Dissenting Values and Opinions,Big Tech, Mainstream Media and Those Liberal Politicians That Want to Control Mankind's Every Move,They Are Reprobates ,Meaning, of Course, They Are Tolerant of Nothing That Matters, Only Themselves." Blood Will Surely Blow in the Streets Unless the People Are Free to There GOD Given Right Live Their Lives the Way They Choose…
Facebook Bans Civil Disobedience, Removes Posts Organizing Anti-Lockdown Protests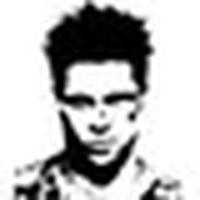 by Tyler DurdenMon, 04/20/2020 – 13:45TwitterFacebookRedditEmailPrint
Facebook has removed several pages promoting protests against state quarantine orders designed to slow the spread of coronavirus.
The social media giant acknowledged removing the posts promoting protests in California, New Jersey and Nebraska which violated measures taken by governors to slow the spread of COVID-19.
Facebook has been the main main hub for the coordination and promotion of these events, bringing together anti-government and conspiracy-minded fringe activists, including militia groups, religious fundamentalists and anti-vaccination proponents, with the common cause of ending state and federal efforts to restrict freedom of movement to halt the coronavirus' spread. –NBC News
"Unless government prohibits the event during this time, we allow it to be organized on Facebook," said Facebook. "For this same reason, events that defy government's guidance on social distancing aren't allowed on Facebook," said Facebook spokesman Andy Stone in a statement to the Washington Post.
Recommended Videos People Are Warned Not To Share Their Yearbook Photos On Facebook
AdNOW PLAYINGPeople Are Warned Not To Share Their Yearbook Photos On FacebookAustralian government: Google and Facebook will pay for newsMark Zuckerberg reveals Facebook's work from home plansIsrael's Education Minister says virtual learning for children 'not mandatory'Facebook to Tell Users When They Encounter COVID-19 MisinformationFacebook Will Now Alert Users Who Engage with Harmful COVID-19 PostsFacebook Launching Twitch RivalFacebook Lacking ModeratorsDonie O'Sullivan✔@donie ·
Facebook says it has removed promotion of anti-quarantine events in California, New Jersey, and Nebraska after consultation with state governmentsDonie O'Sullivan✔@donie
Says it is working to get answers from New York, Wisconsin, Ohio, and Pennsylvania as to whether anti-quarantine protests breaks those states' social distancing measures.1,403Twitter Ads info and privacy330 people are talking about this
"We do classify that as harmful misinformation and we take that down," said Facebook CEO Mark Zuckerberg on Monday during an appearance on ABC, adding "At the same time, it's important that people can debate policies so there's a line on this, you know, more than normal political discourse. I think a lot of the stuff that people are saying that is false around a health emergency like this can be classified as harmful misinformation."Kyle Drennen@kjdrennen
ABC's @GStephanopoulos urges @Facebook CEO Mark Zuckerberg to crack down on protest organizers, label them "harmful misinformation"
204Twitter Ads info and privacy395 people are talking about this
The move by Facebook comes after dozens of protests were held in various states in recent weeks – with smaller gatherings marked by "dozens or hundreds of protesters" gathering in front of state capitols and governors' mansions while waving American flags and signs suggesting that the lockdown has infringed on their rights, according to NBC News.
State governments have asked people not to attend the protests, as the groups have assembled without adhering to social distancing guidelines, and could risk infecting more people and lengthening the state shutdown measures.

President Donald Trump has encouraged social distancing but also offered support to the protests. Last week he tweeted "LIBERATE MINNESOTA!" as far-right gun groups led a protest in front of the governor's mansion. –NBC News
President Trump defended the protesters on Sunday – saying "They've got cabin fever," while adding "I've never seen so many American flags. These people love our country. They want to get back to work."
Facebook, meanwhile, says it's trying to get information from New York, Pennsylvania, Ohio and Wisconsin about whether protests break social distancing measures enacted by the states – however an official with Pennsylvania's Department of General Services told FOX Business that they haven't heard from the Silicon Valley company, reports National Review.
Ohio Governor Mike Dewine's office said that the state is unlikely to interfere with the protests, saying "The Governor values the First Amendment and asks that protesters practice social distancing by standing at least 6 feet apart."Kyle Mann@The_Kyle_Mann
Another @TheBabylonBee prophecy fulfilled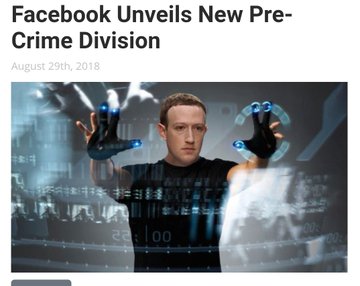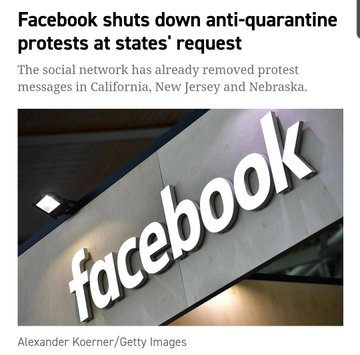 207Twitter Ads info and privacy50 people are talking about this
Last week, Twitter enacted similar measures against InfoWars host Owen Shroyer, who was using the platform and its live-streaming subsidiary Periscope to promote a Saturday rally in Austin, TX against the state's stay-at-home measures.
Our Politician's are EVIL

StevieRay Hansen
Editor, HNewsWire.com
Watchmen does not confuse truth with consensus The Watchmen does not confuse God's word with the word of those in power…
American health care, as we call it today, and for all its high-tech miracles, has evolved into one of the most atrocious rackets the world has ever seen. By racket, I mean an enterprise organized explicitly to make money dishonestly.
All the official reassurances won't be worth a bucket of warm spit. The Globals are behind the CoronaVirus, It Is a Man-Made Bioweapon.
The Bill and Melinda Gates Foundation Have NOT Got The Memo Yet, "Pestilences" Has No Cure
The number of Orphans aging out of Child Protective Custody has grown at an alarming rate. The 127 Faith Foundation receives many requests each week to house them at our ranch. Our prayer is that the good people of our country will step up to the challenge and offer financial support for "the least among us." We need your help! StevieRay Hansen, Founder, The 127 Faith Foundation
We make every effort to acknowledge sources used in our news articles. In a few cases, the sources were lost due to a technological glitch. If you believe we have not given sufficient credit for your source material, please contact us, and we will be more than happy to link to your article.