Advisory: Be careful of what you read on social media. The algorithms used by these platforms have no regard for Biblical truth. They target your emotions to keep you engaged on their site so their advertisers can drop more ads. These platforms exist to enrich their stockholders. Consider God's promise to Believers in James 1:5, "If any of you lacks wisdom, you should ask God, who gives generously to all without finding fault, and it will be given to you."
While The Epoch Times began publishing reports of the CCP (Chinese Communist Party) virus on Jan. 2, most outlets had yet to pick up on the story because of the CCP's lock-down on information. Three months later, over 200 countries and territories have been infected and the CCP virus has caused over 85,000 deaths infecting at least 1.4 million, but information is murkier than ever.
"We've pretty much heard every rumor under the sun. We've heard every theory, every crazy rumor, we've heard all these different narratives," said Joshua Philipp, award-winning investigative reporter and host of the show "Crossroads."
The rumors aren't by accident: The CCP has been actively engaging in a disinformation campaign, and media outlets around the world have parroted the propaganda. As a result, entire nations have been operating under false information as they try to battle the pandemic within their borders.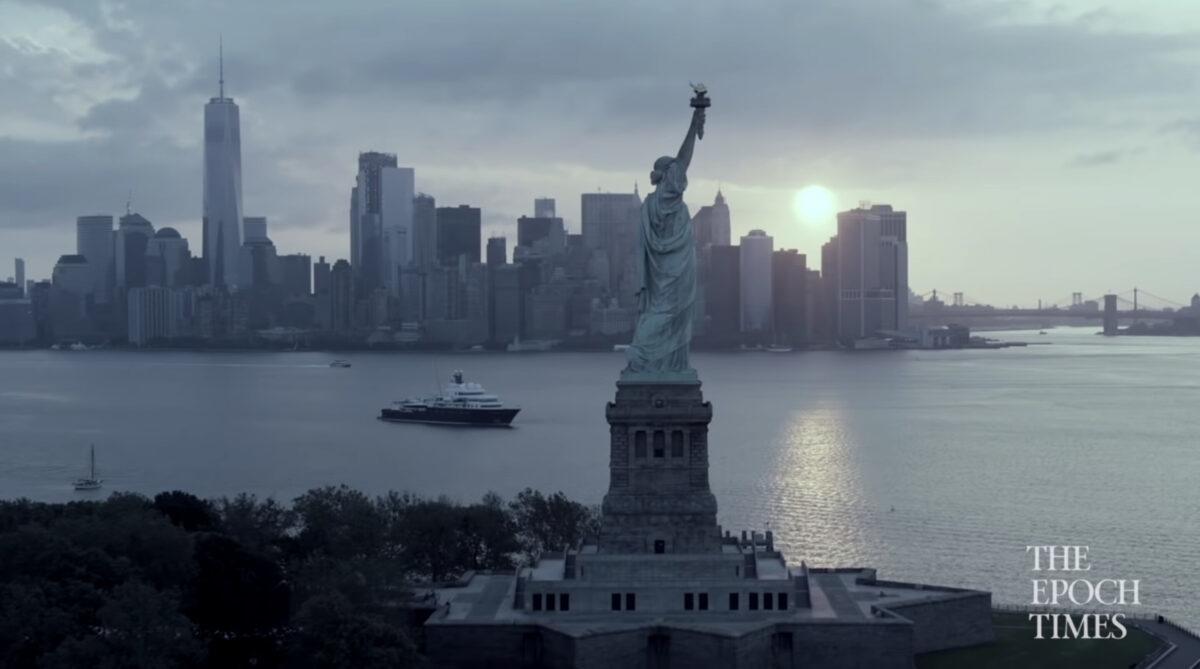 Screenshot of the documentary "Tracking Down the Origin of Wuhan Coronavirus." (Courtesy Epoch Times)
Philipp and his colleages at The Epoch Times and NTD Television thought it their responsibility to sift through all the information available, verify it, and put it into one place. The result is the just-premiered documentary "Tracking Down the Origin of the Wuhan Coronavirus," which is available to watch online. Less than two days after its premiere, the documentary has around 1.6 million views across different platforms.
The film "really tries to sift through all of the rumors, all of the truths, all of the falsehoods, and show people as accurate a picture as possible of what really happened and where this virus actually came from," Philipp said.
In it, Philipp pieces together the development of the virus and includes interviews that shed light on the Chinese regime's actions and intentions.
Lives at Stake
It should be very telling that the nine-person panel the CCP created to address the pandemic, once it finally acknowledged the virus in January, is filled with propaganda officials, said China affairs columnist Gordon Chang in the documentary.
Many countries have accepted or bought faulty equipment from China, for example, and "they're getting duped," Philipp said.
"And, of course, this is because they don't understand the Chinese Communist Party, they don't understand how [the CCP] works, and, even as we speak right now, the Chinese Communist Party is claiming it's over in China when it's not."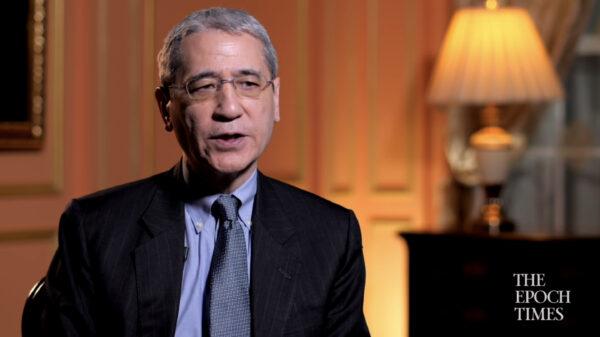 China affairs columnist Gordon Chang. (Courtesy of Epoch Times)
"And what that means is, as they open things up and reopen flights, there's a major risk to other countries," Philipp said.

"If [these countries] don't have accurate information, then what can they base their information on?"
As the documentary shows, the CCP's delay in sharing information about the virus with other countries was not mere oversight. And beyond covering up the epidemic, China's current actions and disinformation continues to endanger lives around the globe. The CCP has gone from denying the existence of the virus to spreading as many lies as it can to obscure the truth.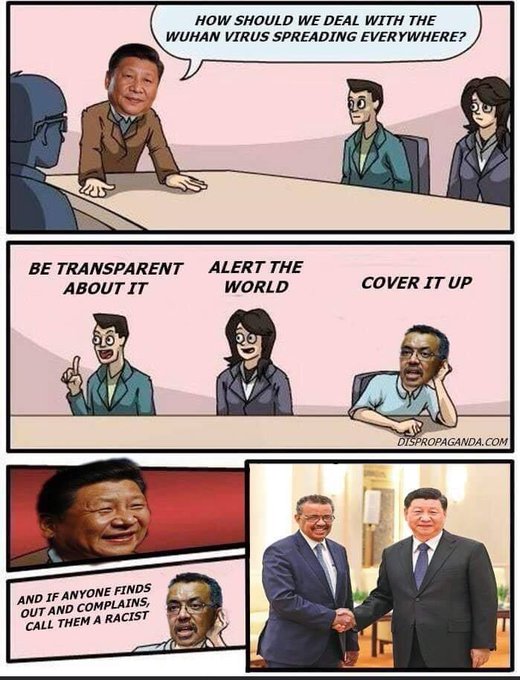 "This is an issue of human life," Philipp said.
Why Would the CCP Lie?
From the beginning, the CCP has not been forthcoming.
"We don't know what's there, but the fact that the Communist Party is covering this up should trouble us deeply," Chang said.
Those unfamiliar with the CCP will likely be shocked to discover the regime's motives.
Philipp's investigation of the CCP virus in this documentary goes back to the outbreak of SARS nearly two decades ago. The CCP tried to cover up the SARS outbreak as well, and The Epoch Times was one of the few media to expose this. There is precedent of the regime being untrustworthy in the event of an epidemic.
Philipp has been researching the CCP since 2008, and gave an example of its military approach to shed light on how the CCP can profit off this pandemic most consider a tragedy.
"One important thing to understand is they talk about war without morals. They talk about 'unrestricted warfare': war that does not take into account any concept of human rights, human dignity, human life. It is victory by any means. There is nothing they will not do, and we see the same thing in many parts of their system, including the medical system where altering the human genome is not a big deal to them," Philipp said.
The documentary's experts remind us: this is a nation that currently holds at least 1 million of its own people in concentration camps.
"They don't care about human life when it comes to this regime—we've seen that in their human rights abuses," Philipp said.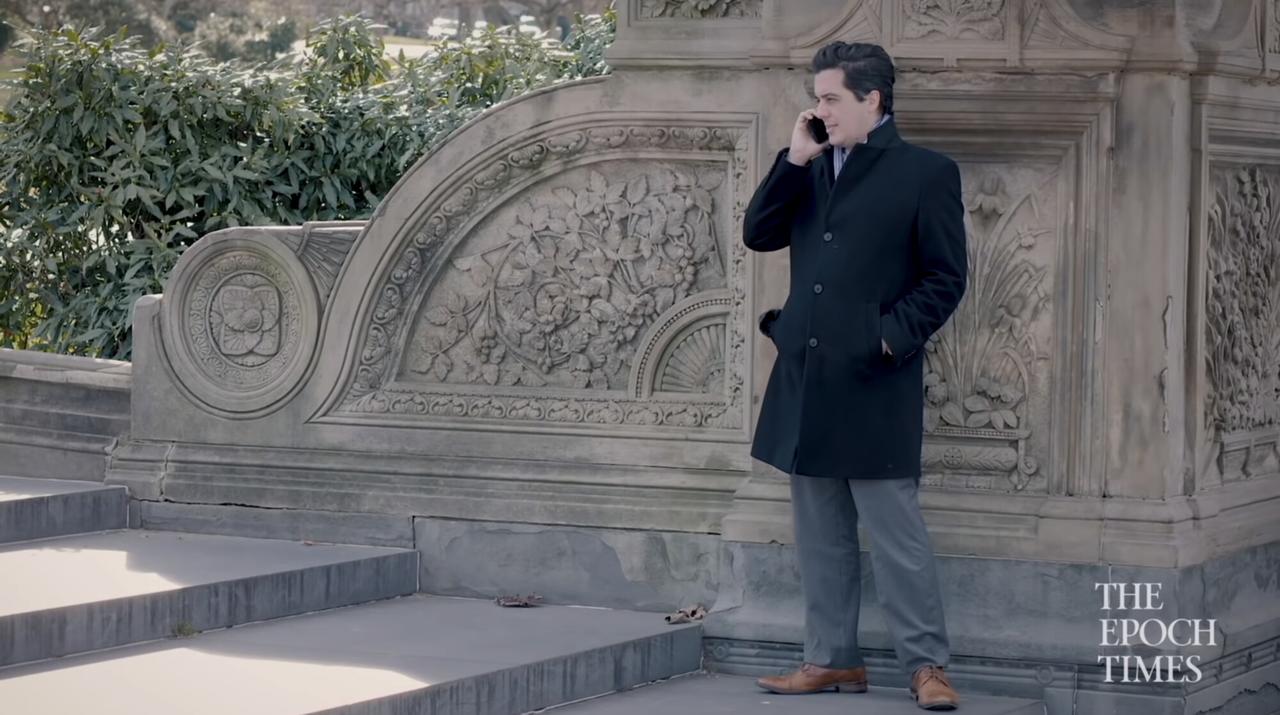 Epoch Times investigative journalist Joshua Philipp. (Courtesy of Epoch Times)
The documentary shows another link to SARS, and how one of China's top virus experts' study of SARS at the Wuhan Institute of Virology led to breakthroughs in creating a coronavirus to infect humans. But to what end?
"The Chinese Communist Party has been very open about its biological warfare ambitions, they don't even try to hide it. And it's been a huge injustice that people have not held them to stronger account than they should have, because the Chinese Communist Party is able to act with impunity and nobody criticizes what they do," Philipp said.
The documentary is a comprehensive look at what the virus is and what has happened, and Philipp hopes it can allow nations to make better-informed decisions.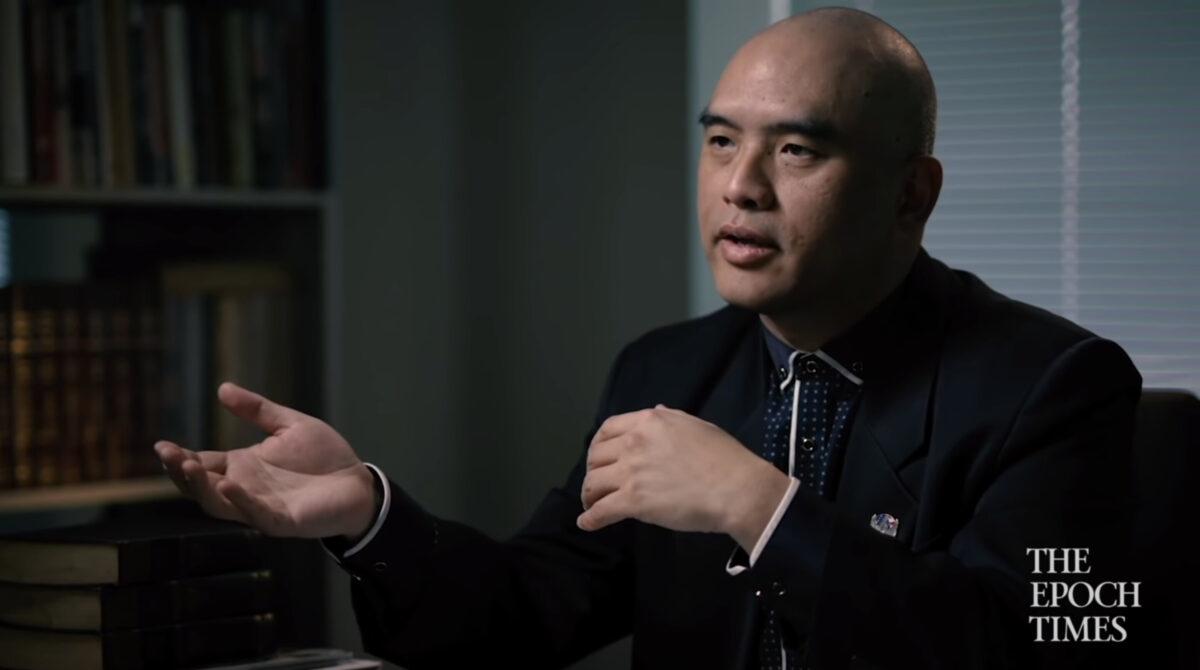 Dr. Sean Lin, former lab director of the viral disease branch at Walter Reed Army Institute of Research. (Courtesy of Epoch Times)
"At the very least, we can provide this as a package of information that will inform the entire world exactly where this virus came from, and exactly what needs to be done going forward," he said.

"And at the very least, they will be more cautious when dealing with the Chinese Communist Party, especially at this time."

"People's lives are at stake and we find it very necessary to do this kind of work," he said.
Talking Points
The information is perhaps more vital than ever, because while countries are turning to the World Health Organization for information, WHO is turning to the CCP.
General Robert Spalding, senior fellow at the Hudson Institute and former National Security Council senior strategy director, was in China when SARS broke out; he was evacuated, but he knows what a cover-up looks like. How the CCP handled the SARS cover-up is exactly how they have handled this one. He is among several experts who say the CCP clearly has no intention of ending the epidemic or curing the virus.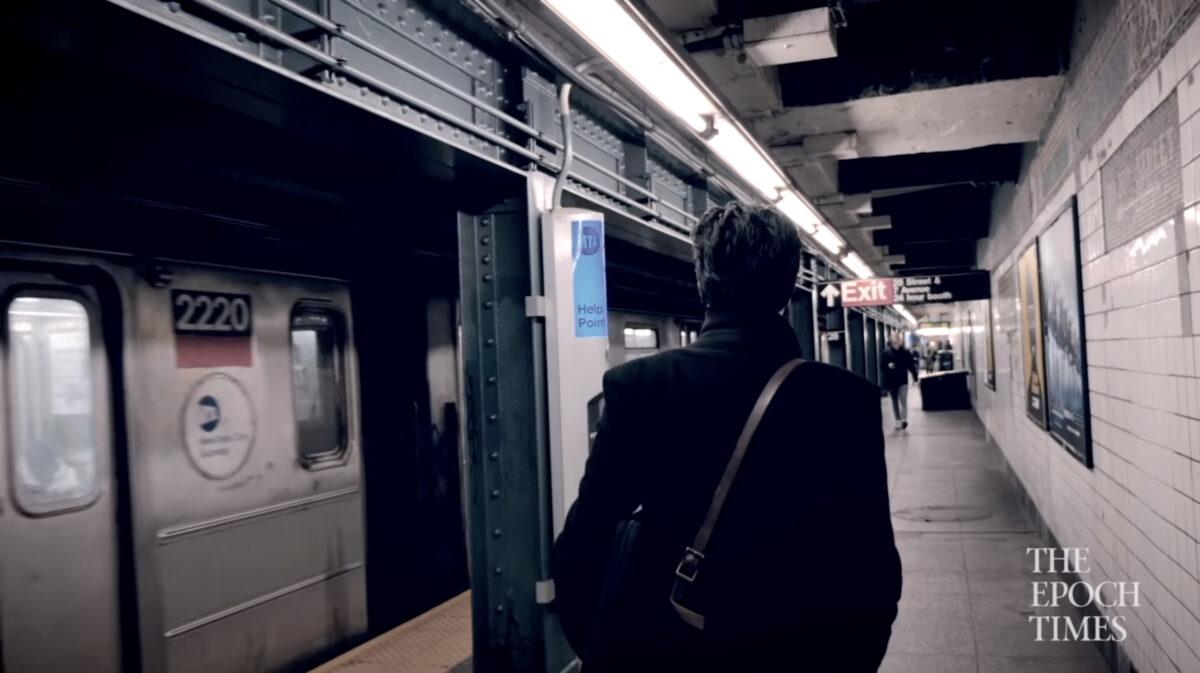 Senior investigative Epoch Times reporter Joshua Philipp in New York City. (Courtesy of Epoch Times)
"You can see that the WHO is essentially following the Chinese Communist Party's guidelines," Spalding said.
The WHO isn't the only organization doing so; international organizations to individual academic institutions around the world are afraid to say something that may anger the CCP. In recent weeks, Philipp had reached out many well-known scientists who once suggested the virus causing this mysterious COVID-19 disease was created in a lab, but they no longer wanted to talk.
From the beginning, the CCP prevented organizations like the Centers for Disease Control and Prevention from studying the origin of COVID-19, Gordon Chang said.
The CCP's actions speak to a problem deeper than the virus.
"Every country has diseases, but in China they become national emergencies and global emergencies, because the real disease here is communism," Chang said.
They can stop us [only for a little while] from being together, but they will never keep us from worshiping our Lord and Savior Jesus Christ, who is the Father, the Son and the Holy Spirit! And on the 3rd day, HE AROSE!

* * *
Watch the complete documentary below:
This Pestilent Is Revealing to All What Many of Us Have Known for a Long Time: This Godless Nation Was Designed by the Un-Godly to Fail and so Its Failure Was Not Just Predictable but Inevitable
Source: HNewsWire CensoredNews ZeroHedge
StevieRay Hansen
Editor, HNewsWire.com
Watchmen does not confuse truth with consensus The Watchmen does not confuse God's word with the word of those in power…
All the official reassurances won't be worth a bucket of warm spit. The Global's are behind the CoronaVirus, It Is a Man-Made Bioweapon.
The Bill and Melinda Gates Foundation Have NOT Got The Memo Yet, "Pestilences" Has No Cure
The Coronavirus Was Most Certainly Produced by Crazy (Un-Godly) Men in Laboratories, WGO and CDC Knew All Along That the Coronavirus Was a Bioweapon, There're in Charge?
Well-known medical expert Bill Gates did an AMA on Reddit (transcribed here), in which he casually drops some chilling ideas into the conversation: Ummm, people of God! Am I late? Did I miss this? Did we see this already? Digital certificates to identify those who got the #Covid19 vaccines and TO DO BUSINESS?
Eventually we will have some digital certificates to show who has recovered or been tested recently or when we have a vaccine who has received it.
All in all, our freedoms are being swamped. Big corporations and states alike are setting boundaries on individual rights on a flimsy pretext.
Is anyone in the media reporting that? Of course not. Instead we're getting fawning celebrity-based drivel like this in the Independent, trying to convince us "we're all in this together", or weasel-worded nonsense like this from Jonathan Freedland in The Guardian where he mourns Johnson's "libertarian" spirit and reluctance to impose social control. That would be the mass-surveilling, drone executing, war-supporting type of libertarian. A crass and obvious example of narrative management.
digital certificates

Even members of the alt-media are falling for this, with prominent voices hailing the measures as necessary or demanding "further action" (one usually sane analyst is advocating locking all of those "probably infected" inside empty sports stadiums to be "medically monitored"). Somehow former Goldman Sachs banker and Hedge Fund manager Rishi Sunak is being praised as some kind of Nye Bevan figure. It's almost literally insane.
If a mandatory vaccination program were to be implemented again in the U.S. for ("Chinese virus") COVID-19, the government would have to reassure the public its previous negligence of such side effects would not be repeated, an unlikely scenario after the corporate breach of trust exposed on Wall Street in recent years involving large pharmaceutical firms. Regardless, Big Pharma is already partnering with the U.S. army to develop a vaccine for the coronavirus which would have to be tested and evaluated before licensing by the Food and Drug Administration (FDA) and recommended for use by the Centers for Disease Control and Prevention (CDC), both of which partner with the WHO whose largest financial contributor is the U.S. government.
Daily Devotional: Psalm 102:15 says, "The nations will fear the name of the Lord, and all the kings of the earth Thy glory. The Disciples'…
Read More
We make every effort to acknowledge sources used in our news articles. In a few cases, the sources were lost due to a technological glitch. If you believe we have not given sufficient credit for your source material, please contact us, and we will be more than happy to link to your article.