Advisory: Be careful of what you read on social media. The algorithms used by these platforms have no regard for Biblical truth. They target your emotions to keep you engaged on their site so their advertisers can drop more ads. These platforms exist to enrich their stockholders. Consider God's promise to Believers in James 1:5, "If any of you lacks wisdom, you should ask God, who gives generously to all without finding fault, and it will be given to you."
That Coronavirus "Chinese virus" Wasn't "Contagious" …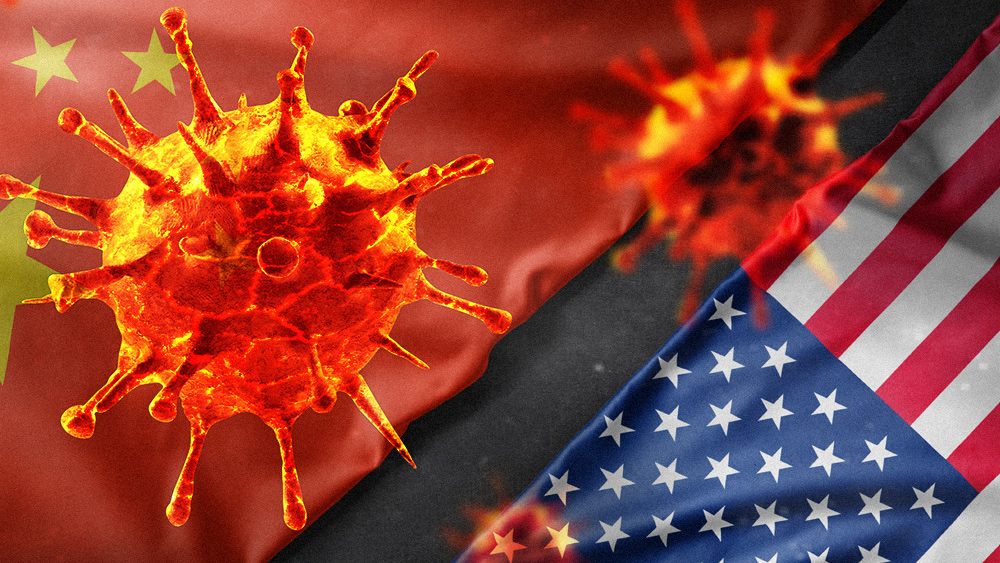 As of this writing, the Wuhan coronavirus (COVID-19), which originated in the Chinese city by the same name, has spread to some 220,000 people and killed 9,000, but once upon a time, the global health agency charged with responding to such outbreaks in an honest, responsible manner…did not.
That's because the World Health Organization's leaders were too busy parroting Chinese lies about the virus's infection rate.
In a 'flashback' moment reported by The Daily Caller, the WHO attempted to 'calm fears' of a potential pandemic as far back as January 14 when it reiterated the Chinese government's obvious bogus claim that COVID-19 was not contagious.
"Preliminary investigations conducted by the Chinese authorities have found no clear evidence of human-to-human transmission of the novel #coronavirus (2019-nCoV) identified in #Wuhan, #China," the WHO tweeted.
World Health Organization (WHO)✔@WHO

Preliminary investigations conducted by the Chinese authorities have found no clear evidence of human-to-human transmission of the novel #coronavirus (2019-nCoV) identified in #Wuhan, #China.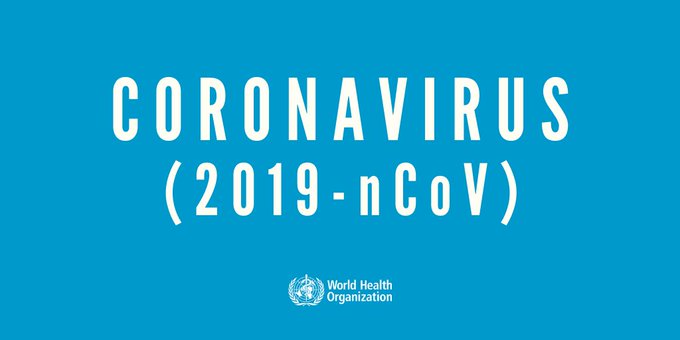 5,7296:18 AM – Jan 14, 2020Twitter Ads info and privacy9,703 people are talking about this
Oops. Big time.
Just 60 days later, we've got mounting infection and death rates from the virus, which has now spread to 145 countries.
For the record, as The Daily Caller notes, lying about the means of transmission wasn't the only one told by the Communist regime in Beijing. The government reported that the first cases of the virus were recorded in mid-December, but later, outside sources reported that Chinese health officials were documenting and tracking cases a month earlier, but failed to report it.
China's first confirmed Coronavirus case was on November 17, 2019.

China knew about the virus and the rest of the World didn't find out about the virus until months later.#ChinaLiedPeopleDied
https://www.scmp.com/news/china/society/article/3074991/coronavirus-chinas-first-confirmed-covid-19-case-traced-back …China's first confirmed Covid-19 case traced back to November 17Government records suggest first person infected with new disease may have been a Hubei resident aged 55, but 'patient zero' has yet to be confirmed.scmp.com4,9566:10 AM – Mar 18, 2020Twitter Ads info and privacy3,301 people are talking about this
The Daily Caller added that Caixin Global reported that Chinese government officials managed to identify the virus as soon as mid-November, but were nevertheless instructed to destroy their test results and their samples.
According to The Times in the U.K.:
A regional health official in Wuhan, the centre of the outbreak, demanded the destruction of the lab samples that established the cause of unexplained viral pneumonia on January 1. China did not acknowledge there was human-to-human transmission until more than three weeks later.
In the U.S., Democrats are China shills
The WHO would go on to announce that Beijing provided the information needed on the virus in mid-January, which was a full month after Chinese health officials had destroyed their initial findings and data and a week after officials said that the virus had yet to be identified.
And yet, despite China's lack of cooperation as other countries began to experience the spread of coronavirus, there was loyalist WHO Director-General Dr. Tedros Adhanom Ghebreyesus, who carried water for the regime by praising President Xi Jinping's response with testing protocols and mass quarantines.
Others were praiseworthy of Xi, including a British WHO official who called the quarantine of Ground Zero — Wuhan City, with 11 million people — "heroic." (Related: You will soon come to realize I've been describing the BEST CASE scenario for the coronavirus … check out this "Medieval" scenario for the real doom and gloom projections.)
As he fended off accusations that he was praising China as a means of allowing Beijing to "safe face, Tedros claimed that Beijing "doesn't need to be asked to be praised" for its late and after-the-fact actions to slow the spread of the virus.
"China has done many good things to slow down the virus," he said. "The whole world can judge. There is no spinning here.
And, as The Times noted further:
In addition to its apparent failure to press the Chinese government on the lack of cooperation and refusal to provide all available data, the WHO gave Beijing an assist in pushing back against American outlets — and even President Donald Trump — claiming that it was "racist" to comment about the virus' origin.
Tedros — and WHO as an organization — created that fake 'racism' narrative, accusing anyone who blamed China for creating a "stigma."
And of course, Democrats in the U.S., aided by their trusty Beijing-like propagandists in the mainstream media, have also pursued the 'Trump is racist' lie, simply because he continues to point out that the virus did, indeed, come from China.
The WHO is a propaganda front for the Communist Chinese, pure and simple because the people who run it share the same authoritarian mindset.
Stay current on all the latest coronavirus news and information at Pandemic.news.
They Are Lying, and Dr. Boyle Contends That (Who) Knows Full Well What Is Occurring In That Lab In China…
The below visualization The Secret History of Coronavirus Bioweapon is based on GreatGameIndia's exclusive report Coronavirus Bioweapon – How China Stole Coronavirus From Canada And Weaponized It

On June 13, 2012, a 60-year-old Saudi man was admitted to a private hospital in Jeddah, Saudi Arabia, with a 7-day history of fever, cough, expectoration, and shortness of breath. He had no history of cardiopulmonary or renal disease, was receiving no long-term medications, and did not smoke.
On May 4, 2013, a sample of this Saudi SARS (aka novel Coronavirus) from the very first infected Saudi patient arrived in Canada's National Microbiology Laboratory in Winnipeg via Ron Fouchier of Erasmus Medical Center in Rotterdam, the Netherlands who sequenced the virus sample.
In March 2019, in the mysterious event, a shipment of exceptionally virulent viruses from Canada's NML ended up in China. The event caused a major scandal with Bio-warfare experts questioning why Canada was sending lethal viruses to China.
Four months later in July 2019, a group of Chinese virologists were forcibly dispatched from the Canadian lab – the only level-4 facility equipped to handle the world's deadliest diseases where Coronavirus sample from the first Saudi patient was being examined.
The scientist who was escorted out of the Canadian lab along with members of her research team is believed to be a Chinese Bio-Warfare agent Xiangguo Qiu.
Dr. Xiangguo Qiu is married to another Chinese scientist Dr. Keding Cheng – the couple is responsible for infiltrating Canada's NML with many Chinese agents posing as students from a range of Chinese scientific facilities directly tied to China's Biological Warfare Program.
Dr. Xiangguo Qiu made at least five trips to the Wuhan National Biosafety Laboratory located only 20 miles away from the Huanan Seafood Market which is the epicenter of the outbreak.
The Canadian investigation is ongoing and questions remain whether previous shipments to China of other viruses or other essential preparations, took place from 2006 to 2018, one way or another.
Meanwhile, in a very strange turn of events, renowned scientist Frank Plummer received the Saudi SARS Coronavirus sample and was working on Coronavirus (HIV) vaccine in the Winnipeg based Canadian lab from where the virus was smuggled by Chinese Biowarfare agents has died in mysterious conditions in Nigeria.
The Thousand Talents Plan or Thousand Talents Program was established in 2008 by the central government of China to recognize and recruit leading international experts in scientific research, innovation, and entrepreneurship – in other words, to steal western technology.
China's national strategy of military-civil fusion has highlighted biology as a priority, and the People's Liberation Army could be at the forefront of expanding and exploiting this knowledge. Chinese military's interest in biology as an emerging domain of warfare is guided by strategists who talk about potential "genetic weapons" and the possibility of a "bloodless victory."
Scholars or Spies
Given the history of the United States government and its military-industrial complex concerning biological and germ warfare, the use of these agents against large populations, and the desire to create agents that are race-specific strains, these powerful entities have become compassionless purveyors of death to the innocent. Manmade viruses meant for warfare, whether for economic destruction, starvation, or mass death, are the workings of the truly evil among us. Predation at this level is relegated to those in power; a president, for example, could give the order to wipe out millions due to his inability to control a problem he caused and perpetuated, and then lay blame on the victims.
Coronavirus ("Chinese virus") kills the oldest and has no respect for authority
Many of the most powerful people in the world are old, and coronavirus does not discriminate based on social status. Deaths are now hitting at high levels (not of death but of status), which can change the political conflicts of our world
Sources include: HNewsWire DailyCaller.com TheTimes.co.uk NaturalNews.com
Now a global pestilence has erupted, and in Luke 21 we were specifically warned to watch for "pestilences" in the last days.
StevieRay Hansen
Editor, HNewsWire.com
Watchmen does not confuse truth with consensus The Watchmen does not confuse God's word with the word of those in power…
The Bill and Melinda Gates Foundation Have NOT Got The Memo Yet, "Pestilences" Has No Cure
The Coronavirus Was Most Certainly Produced by Crazy (Un-Godly) Men in Laboratories, WGO and CDC Knew All Along That the Coronavirus Was a Bioweapon, There're in Charge?
If a mandatory vaccination program were to be implemented again in the U.S. for ("Chinese virus") COVID-19, the government would have to reassure the public its previous negligence of such side effects would not be repeated, an unlikely scenario after the corporate breach of trust exposed on Wall Street in recent years involving large pharmaceutical firms. Regardless, Big Pharma is already partnering with the U.S. Army to develop a vaccine for the coronavirus which would have to be tested and evaluated before licensing by the Food and Drug Administration (FDA) and recommended for use by the Centers for Disease Control and Prevention (CDC), both of which partner with the WHO whose largest financial contributor is the U.S. government.
One of the WHO's other largest benefactors is the Bill and Melinda Gates Foundation with whom it has a partnership on vaccinations. The billionaire Microsoft Corporation founder has used his enormous wealth to dodge paying taxes under the guise of philanthropy and his 'charitable' private ventures have mostly focused on producing vaccines for developing countries and purportedly tackling global poverty, especially in Africa. On the surface, this may appear to be benevolent work, but like many so-called altruistic projects, it is a scheme which allows ultra-wealthy plutocrats like Gates to influence global policy and obtain political power with no accountability by investing in "fixing" the social problems caused by the very system which made them rich, with the expansion of neoliberalism as their real agenda. The consequences of this can be seen with charitable projects involving Gates in the Congo which forced its local agribusiness into using GMO seeds which only benefited private companies like Monsanto.
More disturbing is that in regard to environmental concerns about man-made climate change, Gates has made public his views on curbing human population growth as a solution. At a 2010 TED Conference, Gates stated:
"First we got population. The world today has 6.8 billion people. That's headed up to about 9 billion. Now if we do a really great job on new vaccines, health care, reproductive health services, we lower that by perhaps 10 or 15 percent."
To put it another way, one of the world's wealthiest men admitted in public he believes vaccines should be used for depopulation, just as he is financially investing in both developing and delivering them to countries in the global south. The misanthropic myth of 'overpopulation' pushed by Gates and the elite not only suggests that depopulation is a solution for slowing the warming of the climate but retains the logic of an essential component of eugenics with the implicit idea that the quality of life for the human species can be improved by discouraging human reproduction. Since developing countries have the highest child mortality rates, families are more likely to be larger because children are less likely to survive. Hence, the inherent racism and classism in such a misconception.
Given that the vast majority of carbon emissions are produced by a shortlist of fossil fuel companies and the world's largest polluter is the U.S. military, promoting this dangerous fallacy is the perfect way for the ruling elite to shift the responsibility for climate change onto the world's poor. Unfortunately, this dangerous falsehood has been popularized in the mainstream environmental movement and pseudo-left with examples such as BirthStrike, a group of mostly female activists protesting the lack of regulations on the ecological crisis by refusing to bear children that has been irresponsibly endorsed by popular "progressive" politicians such as U.S. Congresswoman Alexandria Ocasio-Cortez (D-NY). 'AOC' is also the face of the Democratic Party's Green New Deal which has troubling ties to the United Nations Agenda 21 sustainable development program that calls for "achieving a more sustainable population."
The false notion of "overpopulation" became a misguided cornerstone of the modern-day environmental movement thanks to the publication of German scientist Paul Ehrlich's best-selling book The Population Bomb in 1968, an alarmist diatribe that has in the years since become famous for its inaccurate doomsday predictions as a result of the mistaken belief which never came to fruition. Today's doom merchants regarding the climate, no doubt a serious issue, are in many respects channeling Ehrlich's false prophecies which are considered a modern rehash of the influential 18th-century British economist and philosopher, Thomas Malthus. No single scholar was more loathed by Karl Marx and the working-class movement than Malthus, whose pseudo-scientific theories about demography were thought to have been intellectually defeated until they found new life in Ehrlich's eco-fascism. As much as today's 'population bombers' like Bill Gates may shun the more explicitly racist Malthusian ideas that the global north should contain the population of developing countries, they still tacitly endorse them by arguing that the size of the population itself is a source a poverty and climate change.
Bill Gates has cited business tycoon John D. Rockefeller, the richest man in American history who had an even greater monopoly on the oil business as Gates had at one time on the computer industry, as an inspiration in using his wealth to invest in medical research as a focus of his philanthropy. However, Gates has something else in common with the Rockefeller family in his views on population, as the Rockefeller Foundation was the single largest donor to the American eugenics movement in the 1920s and 30s and helped establish its German branch, even subsidizing the Kaiser Wilhelm Institute of Anthropology, Human Heredity, and Eugenics that Nazi physician Josef Mengele worked in prior to his wartime experiments. Despite the fact that a line can be traced from the American eugenics movement to the Nazi regime's programs, which Nuremberg defendants even tried to use as justification for their atrocities in court, Rockefeller's grandson John Rockefeller III continued the family legacy of interest in demography with the founding of the Population Council NGO which conducts research in "reproductive health" (sterilization) in developing countries. The Nazi government was also the first to ever pass legislation safeguarding the environment which they equated with German national identity, another unexpected intersection between brown and green politics.
In an astonishing coincidence, the Gates Foundation hosted an event just last October with the Johns Hopkins Center for Health Security and the World Economic Forum called Event 201, a pandemic simulation that gathered elite figures in government, business and health experts to plan for the possibility of a worldwide outbreak. Gates himself has warned of pandemics for years and ominously wrote that the world should "prepare for epidemics the way the military prepares for war." The Event 201 fictional scenario just so happened to be a coronavirus called CAPS from Brazilian pigs which infected people globally and after a year and a half in the exercise caused tens of millions of deaths and set off a worldwide financial crash. Since the outset of the real COVID-19 coronavirus, Gates himself has stepped down from Microsoft to focus on his philanthropy while his foundation is busy working on a vaccine.
Many have observed that some characteristics of COVID-19 bear a resemblance to HIV that could not have happened organically. The recent documentary Cold Case Hammarskjöld, which won an award at last year's Sundance film festival, puts forth a chilling theory that a South African white supremacist organization deliberately spread HIV/AIDS among black Africans through vaccines in previous decades. The film begins as an investigation of the mysterious plane crash in Northern Rhodesia which killed Swedish diplomat and United Nations Secretary-General Dag Hammarskjöld in 1961. In 1998, a document authored by a shadowy paramilitary organization called the South African Institute for Maritime Research (SAIMR) was uncovered by the Truth and Reconciliation Commission justice assembly in post-apartheid South Africa which indicated that Hammarskjöld was the victim of an assassination. Not only do the filmmakers discover in their inquiry the distinct likelihood that the plane was shot down by a Belgian mercenary employed by SAIMR which was operating under orders from MI6 and the CIA, but the more stunning revelation is a recorded confession from a former SAIMR soldier to having deliberately spread HIV/AIDS to black Africans through immunization. If what is claimed about SAIMR is true and that they were connected with Western intelligence, that the COVID-19 virus could be something deliberately spread is not outside the realm of possibility.
Maybe it will prove to be the case that the yellow press's version of the coronavirus beginning with the zoonotic transfer of the disease after the consumption of a pangolin or wild bat by a 'patient zero' in Wuhan is accurate. Nevertheless, the pandemic should be a chilling reminder of the elite's eco-fascist agenda and the continuous danger that the military-industrial complex puts the world's population is by continuing to conduct dangerous research into deadly pathogens where the risk vastly outweighs the benefits. If the outbreak has led many to be suspicious of the official story, it is exactly because of the history of U.S. biological warfare and the elite's potentially genocidal and pessimistic worldview that the only way to prevent the demise of humanity is by thinning the herd.
Bill Evil Gates and The "Chinese virus"
Biblical, Biblical Prophecy, CDC, Coronavirus, disobedience, Food Shortage, Hospitals, infections, outbreak, pandemic, Pestilence, Public Health, revelations, StevieRay Hansen, Triblution, virus , Chinese virus
We make every effort to acknowledge sources used in our news articles. In a few cases, the sources were lost due to a technological glitch. If you believe we have not given sufficient credit for your source material, please contact us, and we will be more than happy to link to your article.