Advisory: Be careful of what you read on social media. The algorithms used by these platforms have no regard for Biblical truth. They target your emotions to keep you engaged on their site so their advertisers can drop more ads. These platforms exist to enrich their stockholders. Consider God's promise to Believers in James 1:5, "If any of you lacks wisdom, you should ask God, who gives generously to all without finding fault, and it will be given to you."
Stop Buying From Ch-evil…
Roughly half a million Chinese living in Hebei Province (not Hubei, Hebei), a province in northern China that surrounds Beijing (which operates as an independent 'national city') are under lockdown, but in an effort to try to convey just how prepared Chinese public health officials are for another outbreak (keep in mind, the WHO's "independent" delegation of investigators is expected to arrive in China next week) they've warned every English-language media outlet that will listen that officials have identified another potentially pandemic-quality flu pathogen.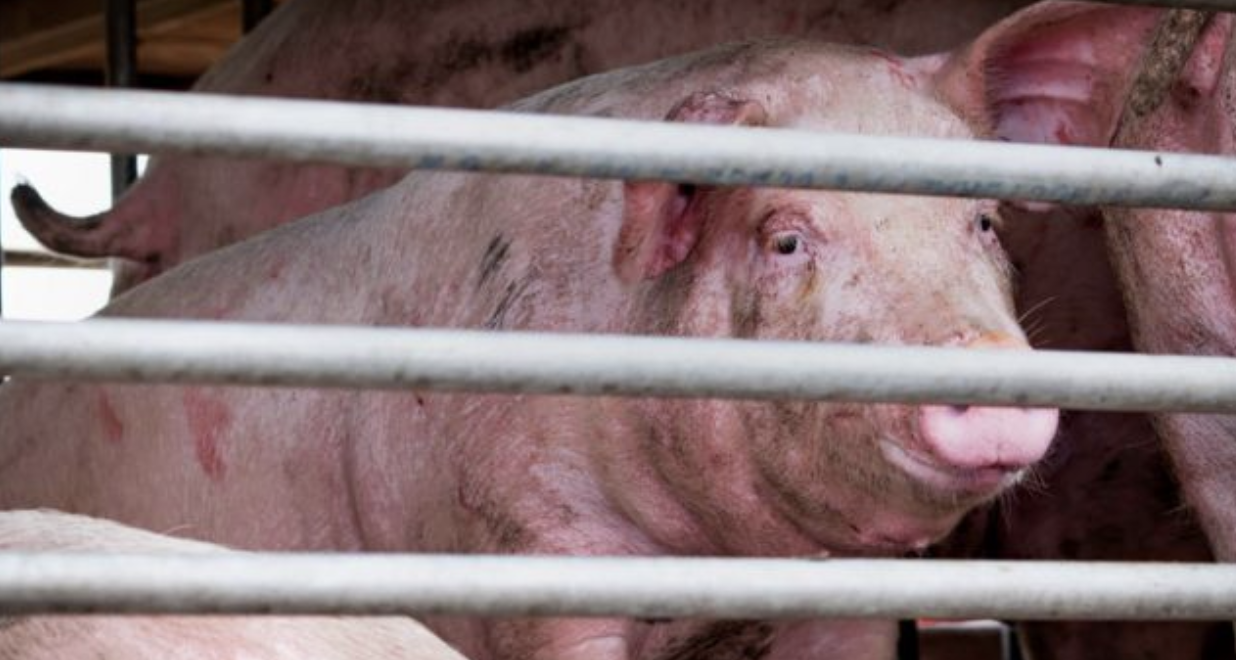 For those of you who care, Google and your favorite social media platforms have misled you, and now we all pay a heavy price for trusting the ungodly, Google and company, They knew exactly what they were doing, removing our history while preparing you to accept the New World Order playbook, Enjoy.
According to the BBC, Chinese scientists have identified a new strain of flu that has "the potential to become a pandemic". It emerged recently in China's already-dwindling pig population, but scientists say it can infect humans, which would make it similar to the H1N1 virus that spread across Asia and made it all the way to North America in a short-lived pandemic.
Among other factors, scientists have credited the natural human immunity to flu viruses, built up in elderly people over decades, for stopping H1N1 from becoming the global pandemic that many scientists feared. In fact, the extremely dire warnings about that virus, which never came to pass, partially contributed – one could argue – to the complacent attitude in the US toward viruses spreading from China.
For those who haven't been paying attention, China is only just starting to recover from a devastating outbreak of "pig ebola" – a particularly deadly strain of swine flu – that wiped out ~1/3rd of China's pig population.
The team of scientists published their findings in a medical journal where they could be sure that science and health-care reporters would find it.
The researchers are concerned that it could mutate further so that it can spread easily from person to person, and trigger a global outbreak.

While it is not an immediate problem, they say, it has "all the hallmarks" of being highly adapted to infect humans and needs close monitoring.

As it's new, people could have little or no immunity to the virus.

The scientists write in the journal Proceedings of the National Academy of Sciences that measures to control the virus in pigs, and the close monitoring of swine industry workers, should be swiftly implemented.
But how worried should we be? The third-party 'expert' quoted by the BBC explained that the global medical community must be ever-vigilant toward new viral threats. Though since this virus hasn't yet infected humans, it would seem pretty early in the process to get all hysterical.
The virus, which the researchers call G4 EA H1N1, can grow and multiply in the cells that line the human airways.

They found evidence of recent infection in people who worked in abattoirs and the swine industry in China when they looked at data from 2011 to 2018.

Current flu vaccines do not appear to protect against it, although they could be adapted to do so if needed.

Prof Kin-Chow Chang, who works at Nottingham University in the UK, told the BBC: "Right now we are distracted with coronavirus and rightly so. But we must not lose sight of potentially dangerous new viruses."

While this new virus is not an immediate problem, he says: "We should not ignore it."

In theory, a flu pandemic could occur at any time, but they are still rare events. Pandemics happen if a new strain emerges that can easily spread from person to person.

Although flu viruses are constantly changing – which is why the flu vaccine also needs to change regularly to keep up – they do not usually go pandemic.

Prof James Wood, head of the Department of Veterinary Medicine at the University of Cambridge, said the work "comes as a salutary reminder" that we are constantly at risk of a new emergence of pathogens, and that farmed animals, with which humans have greater contact than with wildlife, may act as the source for important pandemic viruses.
Shortly after the western press picked up on the latest pig influenza, the WHO chimed in and warned that we must "never let our guard down" when it comes to the risk posed by influenza.
WHO SPOKESMAN SAYS CHINA STUDY ON NEW VIRUS IN PIGS SHOWS "WE CANNOT LET OUT GUARD DOWN" ON INFLUENZA DURING COVID-19 PANDEMIC
But before we get carried away speculating about this new pandemic, how about we first figure out how things went so badly wrong during the early days of the last one?
But realize this, that in the last days difficult times will come. For men will be lovers of self, lovers of money, boastful, arrogant, revilers, disobedient to parents, ungrateful, unholy, unloving, irreconcilable, malicious gossips, without self-control, brutal, haters of good, treacherous, reckless, conceited, lovers of pleasure rather than lovers of God, holding to a form of godliness, although they have denied its power; avoid such men as these.
Among them are those who enter into households and captivate weak women weighed down with sins, led on by various impulses, always learning and never able to come to the knowledge of the truth. Just as Jannes and Jambres opposed Moses, so these men also oppose the truth, men of depraved mind, rejected in regard to the faith. But they will not make further progress; for their folly will be obvious to all, just as Jannes's and Jambres's folly was also. Now you followed my teaching, conduct, purpose, faith, patience, love, perseverance, persecutions, and sufferings, such as happened to me at Antioch, at Iconium, and at Lystra; what persecutions I endured, and out of them all the Lord rescued me! Indeed, all who desire to live godly in Christ Jesus will be persecuted.
But evil men and impostors will proceed from bad to worse, deceiving and being deceived. You, however, continue in the things you have learned and become convinced of, knowing from whom you have learned them, and that from childhood you have known the sacred writings which are able to give you the wisdom that leads to salvation through faith which is in Christ Jesus. All Scripture is inspired by God and profitable for teaching, for reproof, for correction, for training in righteousness; so that the man of God may be adequate, equipped for every good work.
I solemnly charge you in the presence of God and of Christ Jesus, who is to judge the living and the dead, and by His appearing and His kingdom: preach the word; be ready in season and out of season; reprove, rebuke, exhort, with great patience and instruction. For the time will come when they will not endure sound doctrine; but wanting to have their ears tickled, they will accumulate for themselves teachers in accordance to their own desires, and will turn away their ears from the truth and will turn aside to myths. But you, be sober in all things, endure hardship, do the work of an evangelist, fulfill your ministry.
2 Timothy 3:1-4:5
According to the word of God, as Christians, we are living in difficult or perilous times. One of the greatest of those perils is the threat posed by false teachers. This site is a call to action for believers. The call to action is this: Trust(1) in the truthfulness and sufficiency of God's word. Submit(2) to His sovereignty over our lives. Study(3) His word with humility and fear. Test(4) those who call themselves Apostles or claim any other title of spiritual authority. Prove(5) your love for God by not fearing man, and warn those who do not know God whether or not they claim to be Christian. Expose(6) the lies that claim to be God's truth. Love(7) others sacrificially. Judge(8) with righteous judgment. Examine(9) yourself to see if you're in the faith. Endure(10) to the end.
The World Is In Big Trouble, for Those That Believe We Will Go Back to Some Sense of Normal Life Here on Earth, You Will Be Sadly Disappointed, Seven and Half Years of Hell on Earth Which Began January 1, 2020
"Our courts oppose the righteous, and justice is nowhere to be found. Truth stumbles in the streets, and honesty has been outlawed" (Isa. 59:14, NLT)…We Turned Our Backs On GOD, Now We Have Been Left To Our Own Devices, Enjoy…
While Mainstream Media Continues to Push a False Narrative, Big Tech Has Keep the Truth From Coming out by Shadow Banning Conservatives, Christians, and Like-Minded People, Those Death Attributed to the Coronavirus Is a Result of Those Mentioned, They Truly Are Evil…
StevieRay Hansen
Editor, HNewsWire.com
Watchmen does not confuse truth with consensus The Watchmen does not confuse God's word with the word of those in power…
In police-state fashion, Big Tech took the list of accused (including this site), declared all those named guilty and promptly shadow-banned, de-platformed or de-monetized us all without coming clean about how they engineered the crushing of dissent, Now more than ever big Tech has exposed there hand engaging in devious underhanded tactics to make the sinister look saintly, one of Satan's greatest weapons happens to be deceit…
The accumulating death toll from Covid-19 can be seen minute-by-minute on cable news channels. But there's another death toll few seem to care much about: the number of poverty-related deaths being set in motion by deliberately plunging millions of Americans into poverty and despair.
American health care, as we call it today, and for all its high-tech miracles, has evolved into one of the most atrocious rackets the world has ever seen. By racket, I mean an enterprise organized explicitly to make money dishonestly.
All the official reassurances won't be worth a bucket of warm spit. The Globals are behind the CoronaVirus, It Is a Man-Made Bioweapon.
HNewsWire: Comments by Brian Shilhavy Editor, Health Impact News Big Food is making its move into the "digital health space" as grocery chain giant Albertsons……...
Read More
We make every effort to acknowledge sources used in our news articles. In a few cases, the sources were lost due to a technological glitch. If you believe we have not given sufficient credit for your source material, please contact us, and we will be more than happy to link to your article.