Advisory: Be careful of what you read on social media. The algorithms used by these platforms have no regard for Biblical truth. They target your emotions to keep you engaged on their site so their advertisers can drop more ads. These platforms exist to enrich their stockholders. Consider God's promise to Believers in James 1:5, "If any of you lacks wisdom, you should ask God, who gives generously to all without finding fault, and it will be given to you."
That Would Be Tailored to the Needs of the UK Government. of Course, if You Believe That, I Have Some Ocean Front Property to Sell You in Arizona…
Those who have watched the police state grow over decades have known that as the UK goes, so does the rest of the Western world.
Unfortunately, the UK population the testing grounds for intrusive and totalitarian policies that will be implemented in the rest of Western Europe and, after that, the United States.
Many researchers warned about early on (when the COVID hysteria was reaching fever pitch) that the threat of a pandemic would be used to usher in methods of control the world has scarcely seen. Contact tracing, lockdowns, mandatory masks, and now COVID passports..
Everyone who warned us of what was coming was labeled "conspiracy theorists" by media, government "officials," and hysterical citizens. Now contact tracing is in full effect, lockdowns have been ongoing for months, mandatory masks, and now COVID passports.
All these things were announced and unveiled by the same media outlets and government officials that denied the very possibility of their existence only a few months ago.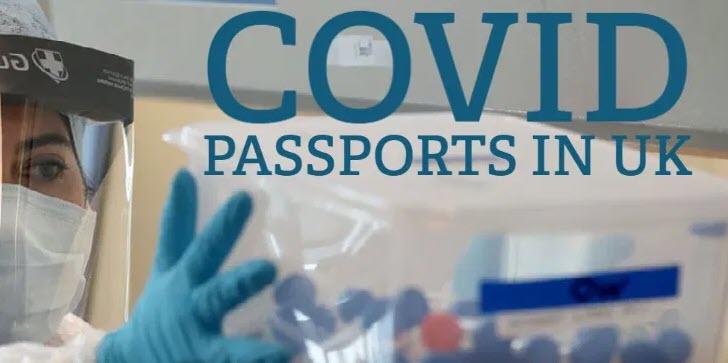 Boris Johnson recently announced the "Moonshot Plan" that includes COVID passports.
COVID Passports would give those who test negative the ability to return to "normalcy". They would be able to attend sports events, concerts, got to work and school, without wearing masks. The proposed 20-minute tests that would allow this to happen have been suggested by Prime Minister Boris Johnson.
Many people say these rapid, cheap tests are still in the development process and have not been approved. The likely hood of false positives and negatives would do nothing but create confusion and chaos. The entire process of developing these tests would require testing technology that does not yet exist.
In an article written by Tom Shearsmith for The Industry
Prime Minister Boris Johnson has suggested in today's live broadcast Coronavirus press conference that the UK may "regain a sense of normality" by possibly introducing 20 minute testing to offer the equivalent of a COVID-19 passport.

During the conference, Johnson confirmed that from Monday a "rule of six" will be introduced in England, meaning people should not meet up in groups of more than six.

He says this measure replaces current guidance – "people only need to remember the rule of six". He says that two households cannot meet socially if they make a group bigger than six.

Plans to pilot larger audiences in stadiums and to allow conferences to go ahead from October will be put on hold for review.

Regarding a potential COVID-19 passport, Johnson said: "In the near future we want to start using testing to identify people who are negative, who don't have coronavirus, who are not infectious, so we can allow them to behave in a more normal way in the knowledge they can't infect anyone else with the virus."

This could allow office workers who test negative in the morning being able to work how they did before the pandemic, or allow people to attend venues for entertainment, for example.
Ironically, Turkey's Anadolu Agency has a complete transcript of Johnson's comments.
"Up to now, we have used testing primarily to identify people who are positive – so we can isolate them from the community and protect high-risk groups. And that will continue to be our priority. We are working hard to increase our testing capacity to 500,000 tests a day by the end of October," Johnson said.

"But in future, in the near future, we want to start using testing to identify people who are negative – who don't have coronavirus and who are not infectious – so we can allow them to behave in a more normal way, in the knowledge they cannot infect anyone else with the virus.

"And we think, we hope, we believe that new types of tests which are simple, quick and scalable will become available. They use swabs or saliva and can turn round results in 90 or even 20 minutes. Crucially, it should be possible to deploy these tests on a far bigger scale than any country has yet achieved – literally millions of tests processed every single day," added Johnson.
Already Big Tech is working with the UK government to create these passports.
Under discussion is the use of facial biometrics in order to prove which workers have had COVID.
One such tech firm is Onfido, a firm that specializes in facial biometrics has already delivered detailed plans to the government about what it is able to help accomplish on a nationwide basis. It claims that its proposals could actually be realized within a couple of months. The proposals state that the firm could use antigen or antibody tests.
It is telling that the World Health Organization is warning against "spreading false hope" with the immunity passport scheme. They argue we simply don't know enough about how immunity develops after having had COVID. Yet the WHO and most countries are still going ahead with vaccine development.
Do you SEE where this is going?
We are actually witnessing a vaccine passport scheme, not an immunity scheme. "We don't know enough about immunity" means having had COVID will not be enough to allow someone their "passport to freedom" as The Guardian has described it. However, the holy grail of vaccines will never be in question and we can offer a passport based upon proof of your vaccination. Predictably, this vaccine passport will extend to every other vaccine currently mandated by the governments of the "free world" upon its subjects.
Onfido claims that its new "COVID passport" could be the "linchpin of the new normality."
The Guardian describes the scheme as follows:
Their solution would embed Onfido technology within another organization's app to establish someone's identity. The person would be asked to take a selfie and an image of their government-issued identification, such as a passport or driver's license. The technology can determine whether the person's face matches their ID, and also if the ID is genuine. This creates a digital identity.

They are then tested for coronavirus under a system endorsed by the government and the result is stored by another provider – in the UK this would most likely be the NHS.

When the person goes to their workplace, they open the app, take a photo of their face and that unlocks a QR code. That QR code would be scanned by reception using simple camera technology and on their system they would see the test result and a photo of the employee's face for a short time, allowing them to visually determine the identity of the person in front of them.

The only technology a business would need to make this work would be a camera to take an image of the QR code as they arrive. No information about someone's name, date of birth, address would be visible to the person on reception, only that they are fit to go into work.

…

A government source said a form of certification system is "still on the table and being considered" and that conversations around this concept fall under the government's "track and trace" plans.
The list of ONFIDO investors includes Microsoft.
Right now, "Digital Identity experts" say they are only in the discovery phase of a plan that would be tailored to the needs of the UK government. Of course, if you believe that, I have some ocean front property to sell you in Arizona. Those plans have been in place for decades. All the UK government needed was the proper excuse to implement it.
Brandon Turbeville, Alan Watt, David Icke, and many others have been warning about this coming plan for years and years. One such article by Turbeville, entitled "Social Media, Universal Basic Income, And Cashless Society: How China's Social Credit System Is Coming To America," describes and how it is coming to the West. I highly encourage you to read that article and to access the work of the researchers and journalists I mentioned above.
We Knew This Was Coming — No Shots No Papers No Travel Tribulations in Full Swing Compliments of Europe, Satan Soldiers Are Busy…
Britain and the United States have been the world's foremost superpowers over recent centuries, first with the British Empire ruling the seas and a vast array of peoples and nations, followed by the United States assuming Britain's former role after World War II.
But Britain's empire fell and is now a shadow of its former self. America is rapidly following in economic, social and cultural decline, losing influence daily around the world.
Sobering as it is, this is a primary message of The Good News— that sin exacts a terrible price, whether on a nation or an individual. We're seeing that played out before our eyes. And like Ezekiel, we are sounding the alarm, shouting a warning message to all who will hear and heed. Are you listening?
Satan Soldiers: the vaccination certificates "will probably have to be internationally recognized in order to allow travel, international travel."
They went on to make it clear that people who take the vaccine will see their lives return to normality while those who don't will still be "subject to social distancing rules."
The prospect of denying basic rights of mobility and travel to people who refuse to take a vaccine for personal, religious or medical reasons is shaping up to be a human rights minefield.
A Conservative MP has called for mandatory coronavirus vaccination certificates distributed by the Army that will determine whether people will be allowed to travel internationally.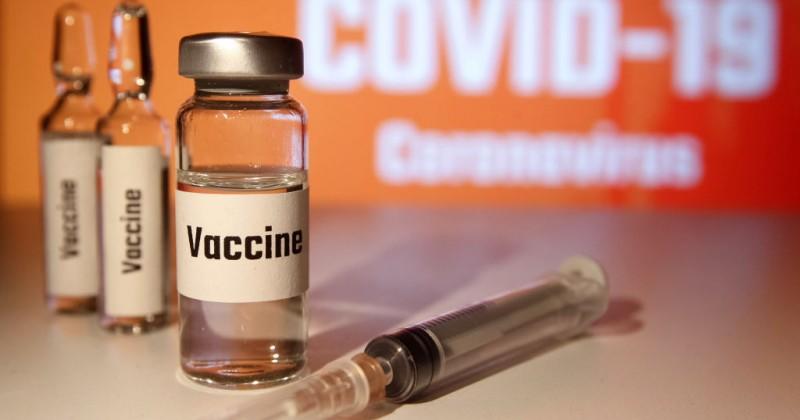 During a debate in the British Parliament last night, MP Tobias Ellwood urged the Prime Minister to have the British Armed Forces oversee that COVID-19 vaccination roll out process.
Noting that a coronavirus vaccine was potentially six months away, Ellwood said, "Mass vaccine roll out is an enormous responsibility and we need to get it right."
Ellwood said he had written to Boris Johnson urging him to give the power to a Ministry of Defence task force to ship the vaccines across the country and set up regional distribution hubs as well as developing a "national database to track progress and issue the vaccination certificates."
There Is No Denying the New World Order Has Reached Its Goals. They Will Take Every Human on the Planet, Put Them in a Position to Submit or Be Punished, Some Severely, and Be a Slave to These Ungodly Parasites Known as the One-World Government (The Beast). the Big Question Now, Will You Submit and Except the Vaccines From Bill Gates Company?
Satan Soldier Mr. Gates : the vaccination certificates "will probably have to be internationally recognized in order to allow travel, international travel."
They went on to make it clear that people who take the vaccine will see their lives return to normality while those who don't will still be "subject to social distancing rules."
The prospect of denying basic rights of mobility and travel to people who refuse to take a vaccine for personal, religious or medical reasons is shaping up to be a human rights minefield.
A poll conducted by King's College London (KCL) and Ipsos Mori last month found that only 53% of Brits would be "certain" or "likely" to get vaccinated for COVID-19.
One in six said they would definitely not get a vaccine or that it would be very unlikely. When extrapolated out to the population, this equates to 11 million people who, if Ellwood's advice is taken, will be denied travel and treated like second class citizens.
Bill Gates: Coronavirus Means We Need 'Digital Certificates' To Prove Who Received Vaccine
The world as we know it will change forever in the wake of the coronavirus pandemic, according to Bill Gates who declared that we will soon have "digital certificates" to display our health and vaccination status.
Responding to a question during a Reddit "Ask Me Anything" session, Bill Gates pointed to major changes for ordinary people that could have privacy and civil rights implications.
"Eventually we will have some digital certificates to show who has recovered or been tested recently or when we have a vaccine who has received it," said Gates.
The World Is In Big Trouble, for Those That Believe We Will Go Back to Some Sense of Normal Life Here on Earth, You Will Be Sadly Disappointed, Seven Years of Hell on Earth Which Began January 1, 2020
"Our courts oppose the righteous, and justice is nowhere to be found. Truth stumbles in the streets, and honesty has been outlawed" (Isa. 59:14, NLT)…We Turned Our Backs On GOD, Now We Have Been Left To Our Own Devices, Enjoy…
While Mainstream Media Continues to Push a False Narrative, Big Tech Has Keep the Truth From Coming out by Shadow Banning Conservatives, Christians, and Like-Minded People, Those Death Attributed to the Coronavirus Is a Result of Those Mentioned, They Truly Are Evil…
Source: HNewsWire ZeroHedge HNewsWire HNewsWire HNewsWire HNewsWire HNewsWire
StevieRay Hansen
Editor, HNewsWire.com
Watchmen does not confuse truth with consensus The Watchmen does not confuse God's word with the word of those in power…
In police-state fashion, Big Tech took the list of accused (including this site), declared all those named guilty and promptly shadow-banned, de-platformed or de-monetized us all without coming clean about how they engineered the crushing of dissent, Now more than ever big Tech has exposed there hand engaging in devious underhanded tactics to make the sinister look saintly, one of Satan's greatest weapons happens to be deceit…
The accumulating death toll from Covid-19 can be seen minute-by-minute on cable news channels. But there's another death toll few seem to care much about: the number of poverty-related deaths being set in motion by deliberately plunging millions of Americans into poverty and despair.
American health care, as we call it today, and for all its high-tech miracles, has evolved into one of the most atrocious rackets the world has ever seen. By racket, I mean an enterprise organized explicitly to make money dishonestly.
All the official reassurances won't be worth a bucket of warm spit. The Globals are behind the CoronaVirus, It Is a Man-Made Bioweapon.
This is what their New World Order looks like, Democrats Lawmaker in California: 'legalize child prostitution' SACRAMENTO – Beginning on Jan. 1, police cannot arrest child prostitutes in the streets of California, except under limited circumstances. And dumb down people wonder why California is burning to the ground, poke God in the eyes enough times and his anger will start to show…
We make every effort to acknowledge sources used in our news articles. In a few cases, the sources were lost due to a technological glitch. If you believe we have not given sufficient credit for your source material, please contact us, and we will be more than happy to link to your article.