Advisory: Be careful of what you read on social media. The algorithms used by these platforms have no regard for Biblical truth. They target your emotions to keep you engaged on their site so their advertisers can drop more ads. These platforms exist to enrich their stockholders. Consider God's promise to Believers in James 1:5, "If any of you lacks wisdom, you should ask God, who gives generously to all without finding fault, and it will be given to you."
The Pestilence Is Revealing to All What Many of Us Have Known for a Long Time: This Godless Nation Was Designed to Fail and so Its Failure Was Not Just Predictable but Inevitable…
Trump Weighs "Enforceable" Quarantine Order For Greater New York, Including Conn. & NJ: Live Updates.
Summary:
Global case total tops 600k
Japan fast-tracks approval of treatment drug for COVID-19
Third UK minister self-quarantines after showing symptoms of the virus
Trump weighing enforceable quarantine order for all of greater NY area
Italy case total surpasses China
Spain reports the deadliest day yet
UK case total climbs north of 17k
Navy hospital ships leave for New York, LA
Shinzo Abe promises unprecedented stimulus package
Trump gives Pentagon power to call up retired soldiers and reservists
Italian centenarian survives the battle with COVID-19
* * *
Update (1245ET): As the US scrambles to contain COVID-19 as New York emerges as the nation's No. 1 hotspot, US media are reporting that President Trump is considering a national "quarantine" order affecting the entire tri-state area – that is, all of NYC, the greater New York area, north and most of central New Jersey and all of southern Connecticut.
NBC News described it as an "enforceable" quarantine, implying that the national guard, which has been deployed in the area, might be tasked with enforcing it.
* * *
Update (1220ET): In Lombardy, the number of confirmed cases climbed by 2,117 to 39,415, a sign that the outbreak might be starting to slow. But the death toll climbed by a startling 542 to 5,944.
* * *
Update (1100ET): The Pentagon is taking steps to clarify its powers now that it has the ability to call up reservists and retirees.
PENTAGON SAYS IT HAS ACCELERATED THE PROCESS FOR HOW DEPARTMENT OF DEFENSE AUTHORIZES THE USE OF NATIONAL GUARD FORCES UNDER TITLE 32
Additionally, Italy has now passed China in total infections, with 86,498 to China's 81,996. Following several days of back-and-forth criticism with Michigan Gov. Gretchen Whitmer, whom President Trump infamously referred to as "that woman" and criticized for not taking the outbreak seriously enough, the president finally granted her request for a disaster declaration, as well as one for Massachusetts, according to White House statements released Saturday.
Finally, some good news out of Italy: A centenarian from northern Italy has reportedly been released from a hospital after a battle with COVID-19 that he managed to survive despite being a high-risk candidate with a weak immune system..
The man, identified only as "Mr. P", was admitted to the hospital last week and released on Thursday, according to Gloria Lisi, the deputy mayor of the city of Rimini, told the local Italian language press.
* * *
Yesterday, the US reached a critical milestone: it became the first country to record more than 100,000 cases of COVID-19, the illness caused by the novel coronavirus.
Though more people were almost certainly infected in China – epidemiologists have estimated that hundreds of thousands were likely infected in Wuhan alone – the surge in America's testing capacity, something that's only going to continue to improve thanks to a slate of new rapid-response tests are hitting the market, means the US will almost certainly record the largest number of infected patients going forward.
Already, the global total of confirmed cases surpassed 600,000 overnight, thanks mostly to the US, though Spain and Italy also reported large numbers of new cases and deaths reaffirming that the lockdowns in each of their respective countries are far from over.
A chart produced by the New York Times and published last night sparked a heated debate online as journalists, scientists and another wannabe 'experts' weighed in on the possibility that the outbreaks in New York City, Detroit, and New Orleans might be more severe than what Italy has seen in Lombardy.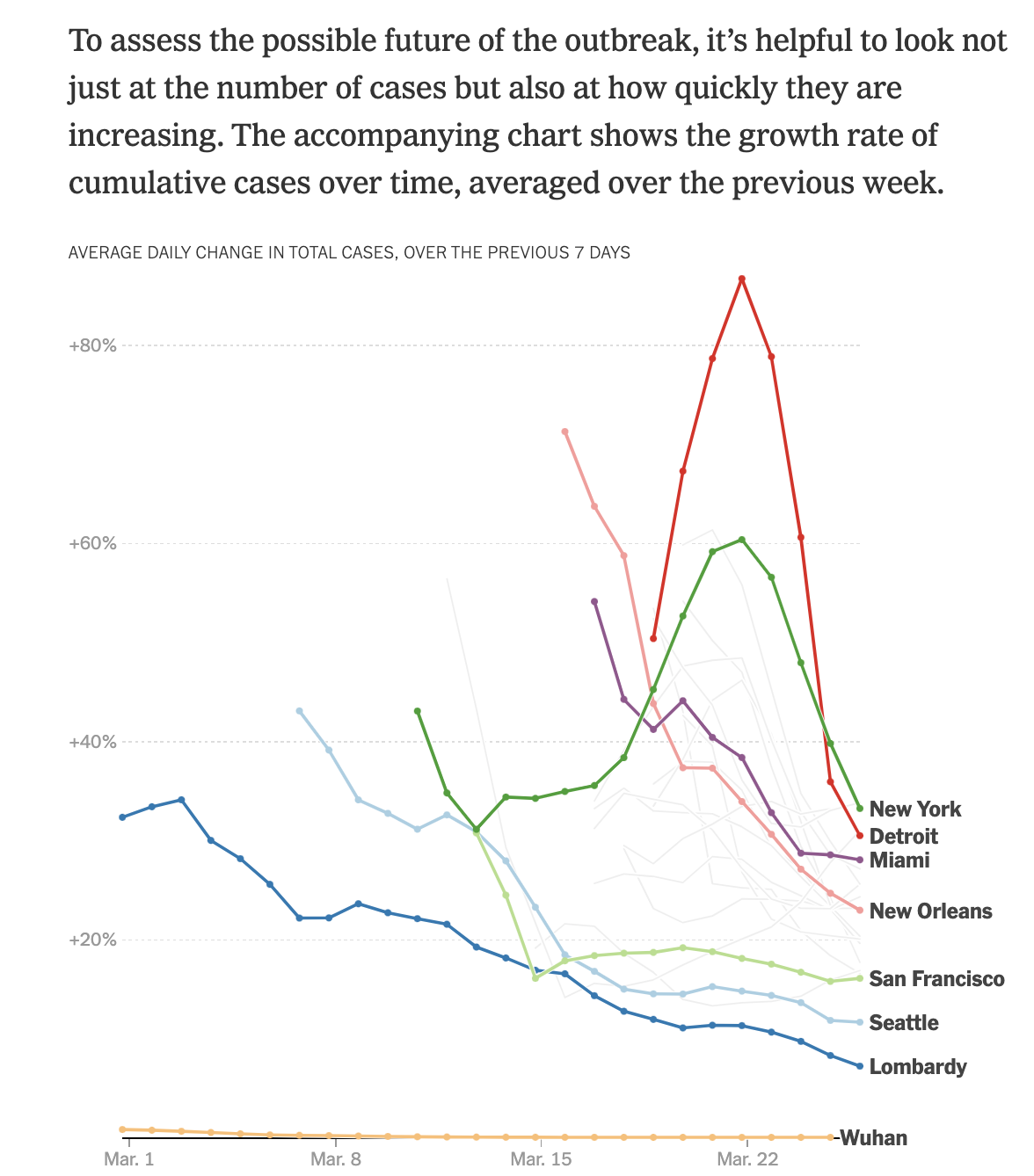 Source: New York Times
Meanwhile, Spain recorded its deadliest day so far, but new infections are slowing after two weeks of lockdown. The Spanish Health Ministry reported 832 new deaths, bringing the country's death toll to 5,690 as of early Saturday, a 17% jump. The number of confirmed cases climbed to 72,248 from 64,059. Spain now has the second-highest number of deaths, outside of Italy.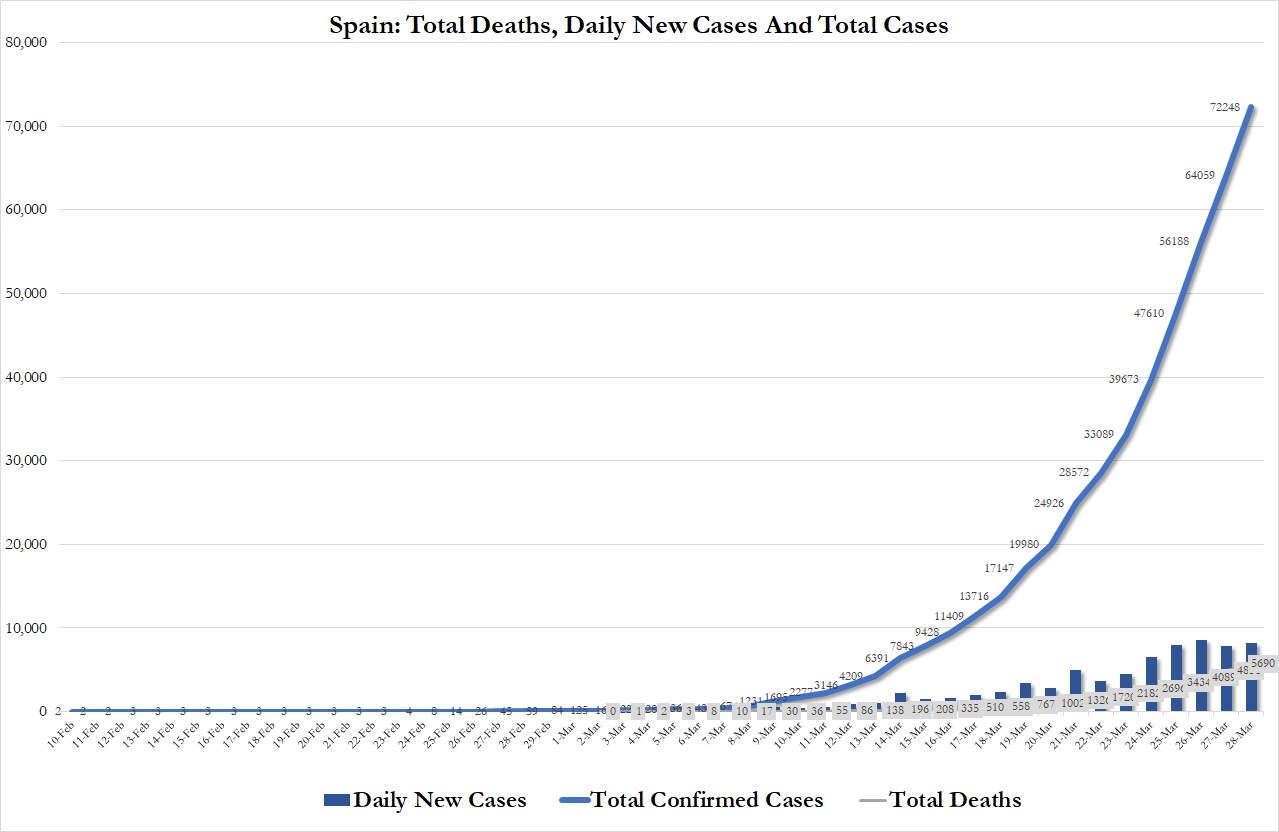 In the latest hint at how the outbreak-induced recession will reverberate through secondary and tertiary industries, Airbnb confirmed on Friday that it's suspending all third-party marketing work in an attempt to save some $800 million, one of several initiatives that it hopes will save the company lots of money during the crisis. As UK Prime Minister Boris Johnson and his Health Secretary Matt Hancock struggle to continue performing their duties after being diagnosed with COVID-19, Fitch downgraded the UK's credit rating from AA to AA-, citing the budget impact of the coronavirus pandemic and continued uncertainty over Brexit.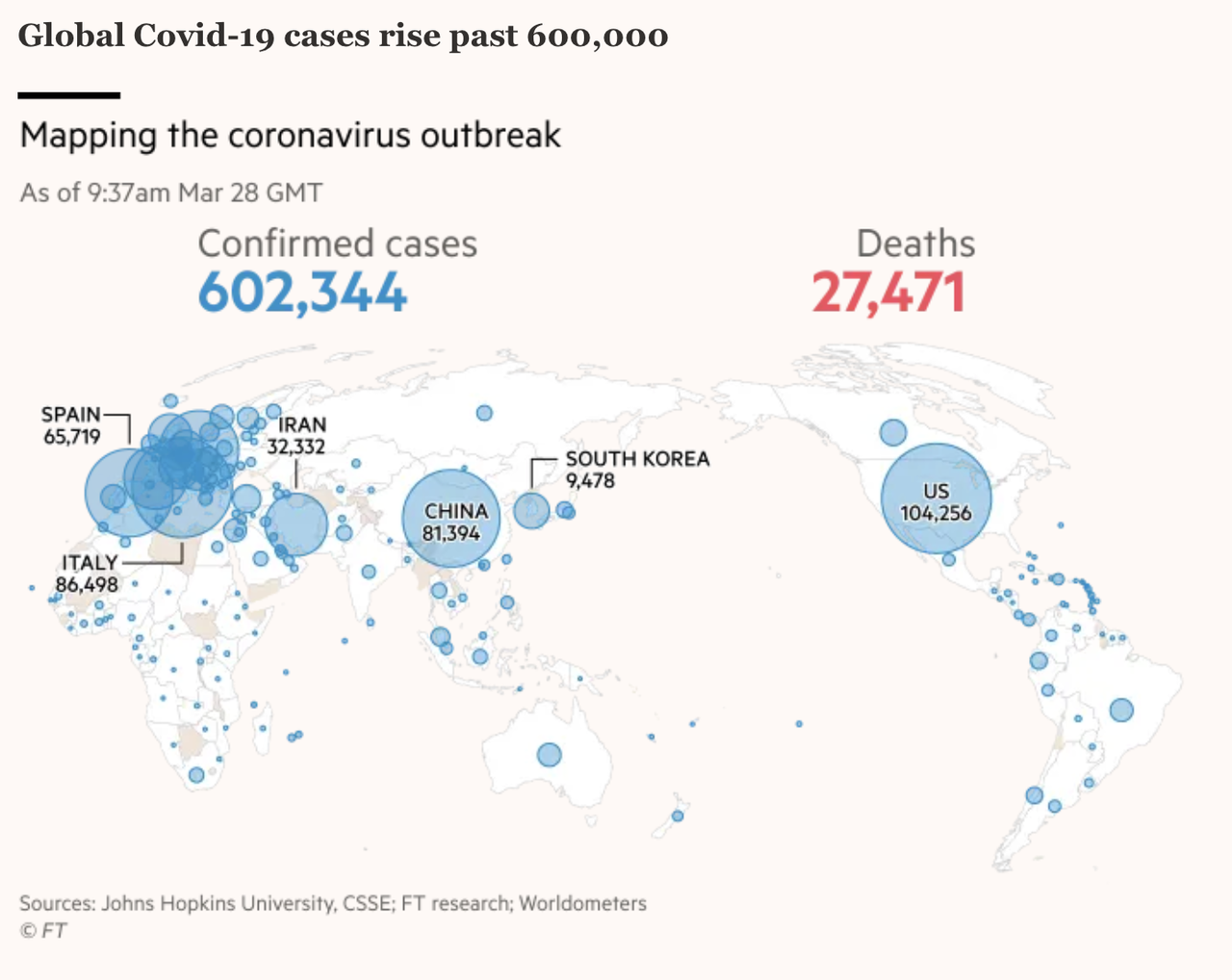 Source: FT
As a third UK cabinet minister, Scottish Secretary Alister Jack announces plans to quarantine after showing mild symptoms, Japanese Prime Minister Shinzo Abe pledged on Saturday to fight the coronavirus outbreak with an economic package of "an unprecedented scale" as Japan reports a sudden resurgence of cases, many of which have been travel-related.
On Saturday, the UK case total climbed to 17,089, while 160 new deaths were confirmed, bringing the UK death total above 1,000, to 1,019.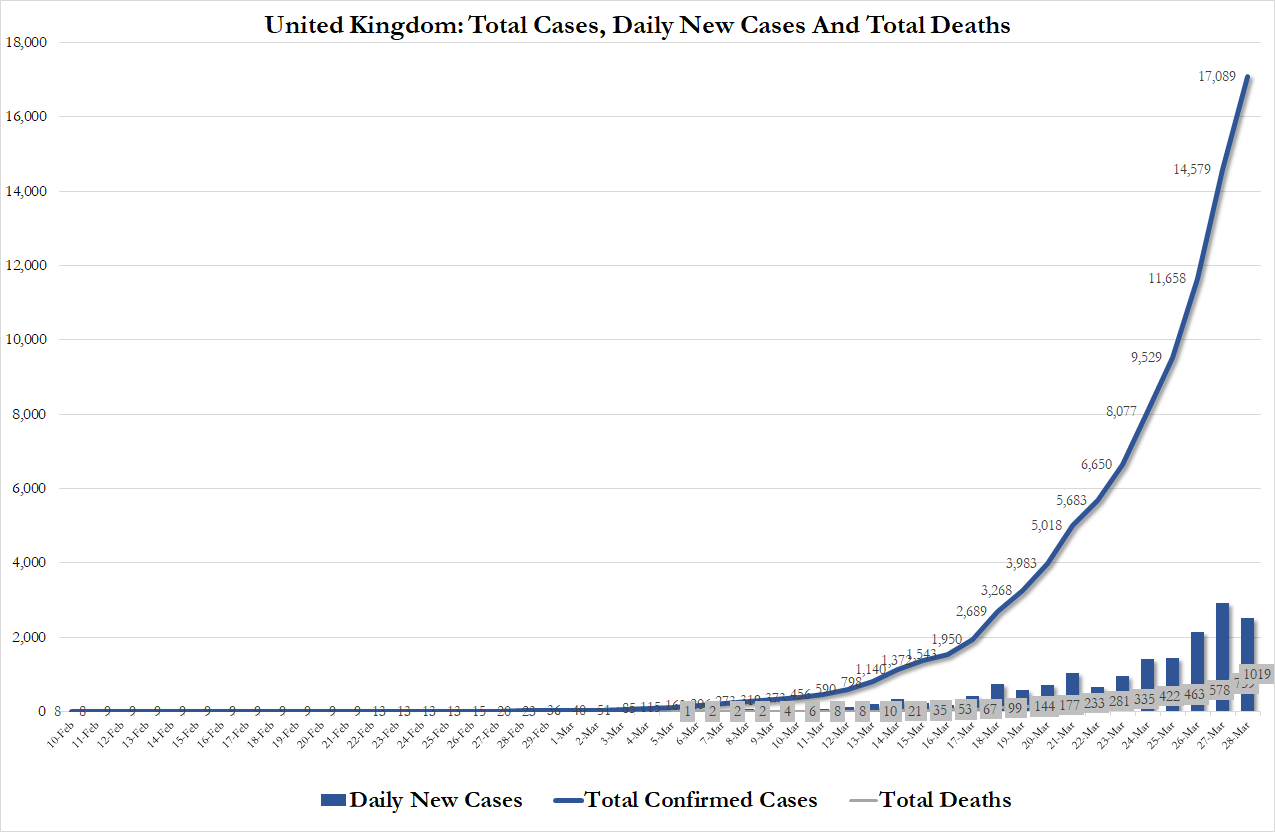 Dear Reader,
A new blog post has been posted at BullionStar.
BullionStar – Important Update 27 March 2020
BullionStar – Important Update 27 March 2020 This is an important update to all BullionStar customers covering the situation on the precious metals market. As one of the few precious metals dealers globally, BullionStar still accepts orders and have plenty of bullion in stock for immediate delivery. Due to record demand, we have however had to temporarily increase our minimum order for both customers buy and customer sell orders to SGD 2,000.
This post covers important information relating to different delivery methods and order processing. The post furthermore covers the implementation of safe distancing measures at BullionStar's Bullion Center at 45 New Bridge Road. Continue reading…
According to Nikkei Asian Review, Abe said that in addition to pushing through his "boldest-ever" economic stimulus package, his government will deliver speedy approval of the flu drug Avigan as a treatment for those infected with COVID-19.
"We are on the brink," Abe said at a news conference, referring to the possibility of an explosion of COVID-19 cases in Japan after 63 new infections were confirmed on Saturday in Tokyo, a third-consecutive day where authorities confirmed more than 40 new cases.
Abe also stressed that Japan must be ready for a "long-term battle" to keep COVID-19 from surging out of control and overwhelming health care systems, as it's beginning to do in Italy and other places, like NYC.
Still, he said, "now is not an emergency" and called on citizens to continue taking steps such as avoiding large gatherings to limit infections.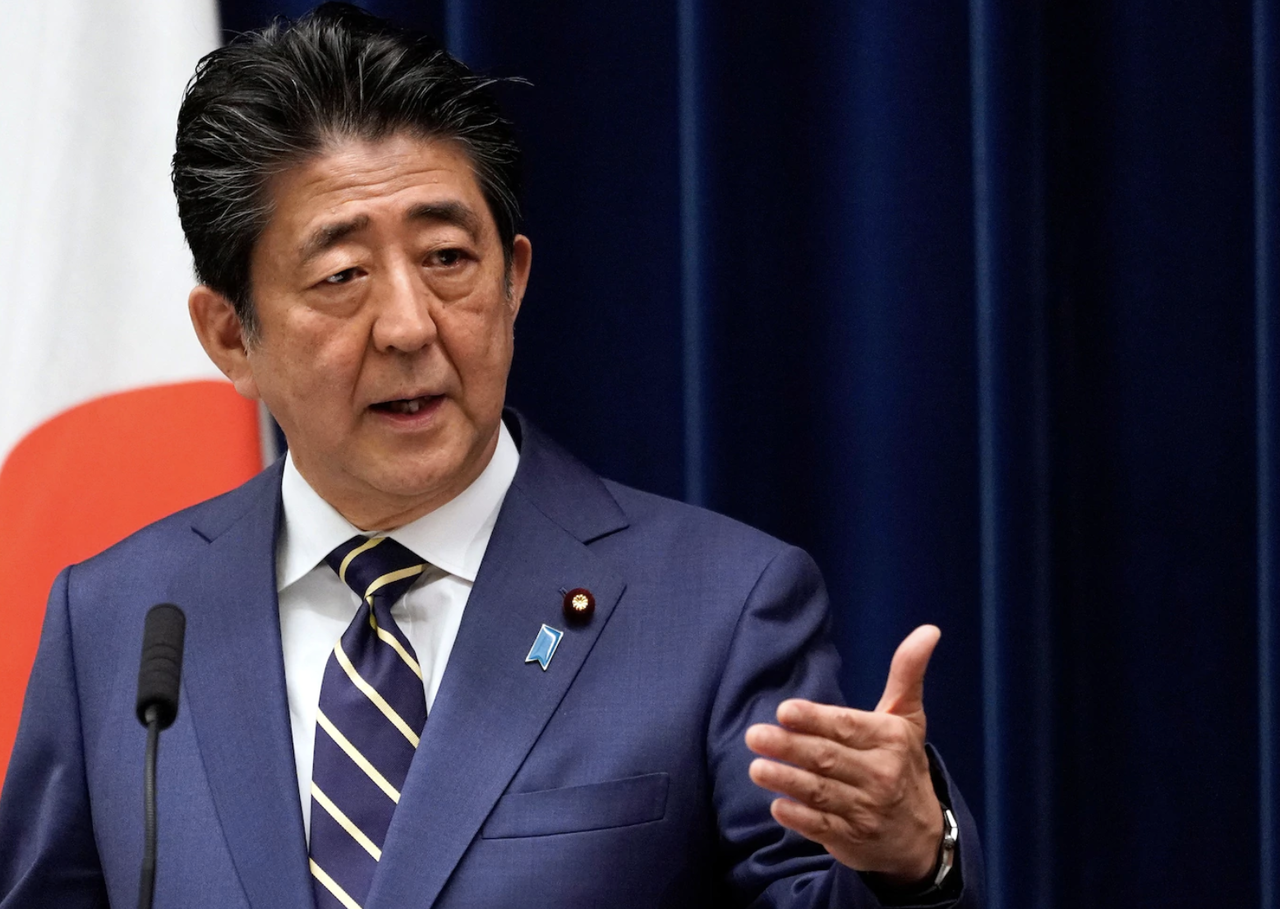 Regarding the economy, Abe said that his government will formulate a "strong stimulus package of unprecedented scale" to lessen this blow to businesses and individuals brought about by the coronavirus. All of this comes after Tokyo's governor warned about the prospect of an "unprecedented" outbreak if nothing is done.
In addition to boosting spending on medical infrastructure and other necessities, Abe said a special measure will be established to allow for the deferral for up to one year of tax and social insurance premium payments to support corporations suffering from constricted cash flow. Also, interest-free and unsecured lending will be expanded to assist them, he said. All of this should trickle down to deferred tax payments for individuals as well.
The order will affect reservists and "certain Individual Ready Reserve" members, chief Pentagon spokesman Jonathan Rath Hoffman said in a statement released just after midnight on Saturday morning. The Individual Ready Reserve comprises former active-duty and reserve service members who are commonly considered 'out of the military' and thus rarely recalled.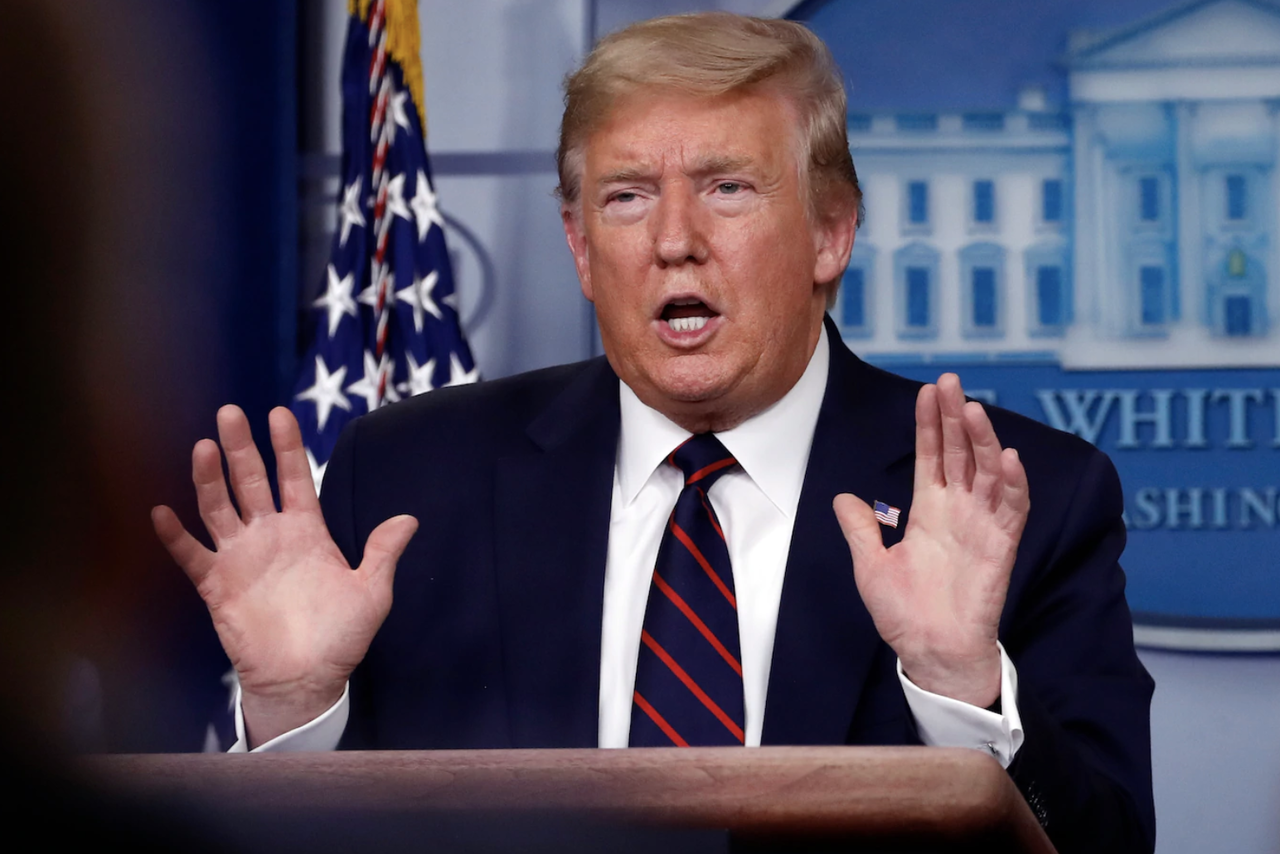 Not only is America not ready for this pandemic, but America is also headed for a public health nightmare if this spread continues in the USA as it has in nations like South Korea, Italy, and Iran, where the spread is tracking an exponential growth curve that currently looks unstoppable until it burns through the entire population. Instead of telling Americans to get ready with anti-viral foods, supplements, nutrients while storing up food and medical supplies for the coming medical quarantines, people like Limbaugh and Pence are actively dissuading Americans from knowing the truth about where this is headed.
That is a great disservice to America, and people like Rush Limbaugh have a responsibility to get educated and use their powerful platforms to inform the American people about what's coming so that people can get prepared to help halt infections and survive the coming quarantines. If anyone deserves the Presidential Medal of Freedom in America, it's the independent media truth-tellers who use logic, reason, and reality to question the foolishness of the establishment while trying to warn the public to take active steps that may prevent infections and save lives.
Meanwhile, the New York Post has been keeping careful track of how many New Yorkers have been dying from COVID-19, and on Saturday, the paper determined that for the past two days, New Yorkers have been dying at a rate of "one every 17 minutes". That's up from one an hour nearly a week ago.
On both Thursday and Friday, another 84 people died in the city from the coronavirus, as the number of positive cases and of those who are critically ill also climbed. Total citywide coronavirus cases rose to 26,697, a 4.4% increase from the 25,573 reported Friday morning.
Over in Asia, Japan, South Korea, Singapore, and Hong Kong have recorded unnerving bursts of new cases over the past couple of weeks, but these 'aftershock' outbreaks appear to have quieted down in South Korea, while more cases have been confirmed in Singapore, Hong Kong, and Tokyo.
Meanwhile, In Seoul, authorities marked a new milestone in the fight against the virus as, for the first time since the start of the outbreak, the number of coronavirus patients being discharged has outnumbered those currently undergoing treatment. Some 4,811 South Koreans have recovered from the virus as of Saturday, while 4,500 patients still remain in isolation and are undergoing treatment.
In the US, Trump signed the CARES Act into law last night, approving direct payments of $1,200 to millions of Americans, including those earning up to $75,000, and an additional $500 per child. It will substantially expand jobless aid, providing an additional 13 weeks and a four-month enhancement of benefits, and for the first time will extend the payments to freelancers and gig workers, an extraordinary step that will go a long way toward quelling the concerns of all those freelance writers who live off handouts from their parents and the occasional paycheck in Brooklyn.
However, across the US, experts are pointing at Abe and Japan as examples of what might happen if the entire country starts going back to normal before the outbreak is truly under control.
As Navy hospital ships head to New York and the West Coast, President Trump on Friday night gave Defense Secretary Mark Esper the power to call up national guardsmen and army medics to serve in the effort to combat the virus. The president said Friday night that the decision will "allow us to mobilize medical, disaster and emergency response personnel to help wage our battle against the virus by activating thousands of experienced service members including retirees."
The ships will travel to New York and Los Angeles.
It almost sounds like the start of an action movie: somewhere, in the remote mountain west, a former ace army medic is hearing the sound of tires crunching gravel in his driveway…
After President Trump's approval rating jumped to record highs in the wake of the crisis, some early poll results from this past week suggest that Trump's insistence that the US get back to work "by Easter" has dented confidence in his handling of the crisis.
Per WaPo, Trump didn't clarify whether anyone will be involuntarily recalled to duty, but said some retirees have "offered to support the nation in this extraordinary time of need."
A Pentagon spokesman told WaPo that the order was still being reviewed and that generally, these members will be persons in Headquarters units and persons with high demand medical capabilities whose call-up would not adversely affect their civilian communities.
"It's really an incredible thing to see," Trump said. "It's beautiful."
Though we suspect that, like his decision to invoke the Defense Production Act, though he finally did invoke it to try and boss around GM.
Police, Military Begin Door to Door Searches
Rhode Island — In perhaps the most unprecedented attack on the Constitution on which the Free Thought Project has ever had ever reported, the governor of Rhode Island has announced that the National Guard will begin conducting house-to-house searches to hunt down New Yorkers seeking refuge in their state.
Not only will cops be violating the 4th Amendment rights of citizens in their homes, but the governor also announced that Rhode Island cops have already begun pulling over every vehicle they see with a New York license plate.
In a move that is reminiscent of that of Nazi Germany, the governor labeled an entire state a threat. Checkpoints have been set up along the interstate and vehicles with New York plates were being stopped without probable cause on Friday.
"Right now we have a pinpointed risk," Governor Gina Raimondo said. "That risk is called New York City."
It is no question that New York is the epicenter of the COVID-19 outbreak and its citizens should remain self-quarantined to prevent the spread of the virus. The state has over 46,000 reported cases and 450 deaths reported as of Saturday morning.
However, police officers and the National Guard have no idea if the person they are stopping or searching has been in the state for weeks or days.
As Bloomberg reports:
Rhode Island has just over 200, and it has begun an aggressive campaign to keep the virus out and New Yorkers contained, over objections from civil liberties advocates.

Raimondo, a Democrat, said she had consulted lawyers and said while she couldn't close the border, she felt confident she could enforce a quarantine.
This draconian police state action comes in spite of the fact that many New Yorkers own summer houses in Rhode Island and have every right to be there. But the governor could not care less. According to Bloomberg, "many New Yorkers have summer houses in Rhode Island, especially in tony Newport, and the governor said the authorities would be checking there."
"Yesterday I announced and today I reiterated: Anyone coming to Rhode Island in any way from New York must be quarantined," the governor said. "By order. Will be enforced. Enforceable by law."
Those caught seeking refuge, even in a property that they own, will be subject to hefty fines and even jail time.
National Guard members will be stationed at the T.F. Green airport, Amtrak train stations and at bus stops. The citizen-soldiers will be following up with people at local residences. The maximum penalty for not complying: a fine of $500 and 90 days in prison.
Naturally, this has advocates of civil rights up in arms, and rightfully so. On Friday, the ACLU lambasted the governor's unconstitutional measure, accurately pointing out that she has no right to "suspend the Constitution."
"While the Governor may have the power to suspend some state laws and regulations to address this medical emergency, she cannot suspend the Constitution," Rhode Island ACLU executive director Steven Brown said in a statement. "Under the Fourth Amendment, having a New York state license plate simply does not, and cannot, constitute 'probable cause' to allow police to stop a car and interrogate the driver, no matter how laudable the goal of the stop maybe."
This move comes after other Orwellian steps by officials across the country. Earlier this week, TFTP reported that cops were raiding sleeping truckers trying to get some shut-eye as they delivered essential supplies to those in need.
Because many rest stops are closed across the country, Truckers have been forced to stop on the side of the road to sleep while hauling these supplies. Instead of realizing this, NYPD cops raided the sleeping truckers, issued them fines and impounded their vehicles — for sleeping on the side of the road.
Completely oblivious to the heinous nature of preying on people trying to keep the nation from falling into chaos, the officers who conducted the raid took to Twitter to brag about it.
What's more, New York and California are deploying drones to spy on their citizens and ensure they are complying with shelter in place orders. Other states have implemented hotlines for citizens to snitch on their neighbors if they think they are violating a shelter in place order.
Make no mistake, the threat of COVID-19 is real and people should take proper measures to protect themselves. However, as states across the country continue to roll out such tyrannical measures, we are inching closer to the idea of creating a cure far worse than the disease itself.
This is not okay.
Now a global pestilence has erupted, and in Luke 21 we were specifically warned to watch for "pestilences" in the last days.
This Pestilent Is Revealing to All What Many of Us Have Known for a Long Time: This Godless Nation Was Designed by the Un-Godly to Fail and so Its Failure Was Not Just Predictable but Inevitable
Source: HNewsWire CensoredNews ZeroHedge The Free Thought Project
StevieRay Hansen
Editor, HNewsWire.com
Watchmen does not confuse truth with consensus The Watchmen does not confuse God's word with the word of those in power…
The Bill and Melinda Gates Foundation Have NOT Got The Memo Yet, "Pestilences" Has No Cure
The Coronavirus Was Most Certainly Produced by Crazy (Un-Godly) Men in Laboratories, WGO and CDC Knew All Along That the Coronavirus Was a Bioweapon, There're in Charge?
Well-known medical expert Bill Gates did an AMA on Reddit (transcribed here), in which he casually drops some chilling ideas into the conversation:
Eventually, we will have some digital certificates to show who has recovered or been tested recently or when we have a vaccine who has received it.
All in all, our freedoms are being swamped. Big corporations and states alike are setting boundaries on individual rights on a flimsy pretext.
Is anyone in the media reporting that? Of course not. Instead, we're getting fawning celebrity-based drivel like this in the Independent, trying to convince us "we're all in this together", or weasel-worded nonsense like this from Jonathan Freedland in The Guardian where he mourns Johnson's "libertarian" spirit and reluctance to impose social control. That would be the mass-surveilling, drone executing, war-supporting type of libertarian. A crass and obvious example of narrative management.
Even members of the alt-media are falling for this, with prominent voices hailing the measures as necessary or demanding "further action" (one usually sane analyst is advocating locking all of those "probably infected" inside empty sports stadiums to be "medically monitored"). Somehow former Goldman Sachs banker and Hedge Fund manager Rishi Sunak is being praised as some kind of Nye Bevan figure. It's almost literally insane.
If a mandatory vaccination program were to be implemented again in the U.S. for ("Chinese virus") COVID-19, the government would have to reassure the public its previous negligence of such side effects would not be repeated, an unlikely scenario after the corporate breach of trust exposed on Wall Street in recent years involving large pharmaceutical firms. Regardless, Big Pharma is already partnering with the U.S. Army to develop a vaccine for the coronavirus which would have to be tested and evaluated before licensing by the Food and Drug Administration (FDA) and recommended for use by the Centers for Disease Control and Prevention (CDC), both of which partner with the WHO whose largest financial contributor is the U.S. government.
One of the WHO's other largest benefactors is the Bill and Melinda Gates Foundation with whom it has a partnership on vaccinations. The billionaire Microsoft Corporation founder has used his enormous wealth to dodge paying taxes under the guise of philanthropy and his 'charitable' private ventures have mostly focused on producing vaccines for developing countries and purportedly tackling global poverty, especially in Africa. On the surface, this may appear to be benevolent work, but like many so-called altruistic projects, it is a scheme which allows ultra-wealthy plutocrats like Gates to influence global policy and obtain political power with no accountability by investing in "fixing" the social problems caused by the very system which made them rich, with the expansion of neoliberalism as their real agenda. The consequences of this can be seen with charitable projects involving Gates in the Congo which forced its local agribusiness into using GMO seeds which only benefited private companies like Monsanto.
The 127 Faith Foundation: We do not solicit donations from "those on disability, on a fixed income, or those who cannot afford to give." Please Pray!
Or, make checks payable to:
The 127 Faith Foundation
PO Box 127
Pontotoc, TX 76869
The number of Orphans aging out of Child Protective Custody has grown at an alarming rate. The 127 Faith Foundation receives many requests each week to house them at our ranch. Our prayer is that the good people of our country will step up to the challenge and offer financial support for "the least among us." We need your help! StevieRay Hansen, Founder, The 127 Faith Foundation
HNewsWire: Plandemic America has been ruined by Bill Gates, Obama, Joe Biden, and the Satan Soldiers. Evictions might come in waves. There are almost eight…
Read More
We make every effort to acknowledge sources used in our news articles. In a few cases, the sources were lost due to a technological glitch. If you believe we have not given sufficient credit for your source material, please contact us, and we will be more than happy to link to your article.