Advisory: Be careful of what you read on social media. The algorithms used by these platforms have no regard for Biblical truth. They target your emotions to keep you engaged on their site so their advertisers can drop more ads. These platforms exist to enrich their stockholders. Consider God's promise to Believers in James 1:5, "If any of you lacks wisdom, you should ask God, who gives generously to all without finding fault, and it will be given to you."
There is a March to death and social media is leading the charge, they are withholding the truth about the coronavirus, You are Marching lockstep into the death spiral–25-Year-Old California Man With No Underlying Conditions Dies Of COVID-19; Infant Dies In Illinois…
An infant in Illinois has also succumbed to COVID-19. The child's exact age was not provided.
"There has never before been a death associated with COVID-19 in an infant. A full investigation is underway to determine the cause of death," said Illinois Department of Health Director Dr. Ngozzi Ezike. "We must do everything we can to prevent the spread of this deadly virus. If not to protect ourselves, but to protect those around us."
It is unknown if the infant had any underlying conditions.
Gov. Pritzker also confirmed that a state employee has died from the virus, according to WREX.
While coronavirus deaths have primarily been in that above 50-years-old, the disease has also been sending younger people to the ICU in larger than expected numbers – and in some cases, claiming younger victims.
In France, doctors have reported that 50% of ICU patients are under 60-years-old, while in the Netherlands, half are under 50.

Nearly 50% of critically ill coronavirus patients in Brazil are under 60 https://twitter.com/uolnoticias/status/1243845744165076992 …UOL Notícias✔@UOLNoticiasCoronavírus: Quase 50% dos casos graves no Brasil estão abaixo dos 60 anos http://zpr.io/t29uC 57210:09 AM – Mar 28, 2020Twitter Ads info and privacy263 people are talking about this
On Saturday, the Los Angeles Times noted the COVID-19 death of a 25-year-old pharmacy technician with no underlying health issues, whose body was found on Wednesday at a home in the Coachella valley neighborhood of La Quinta where they were in self-quarantine. The San Diego resident's identity has not been disclosed.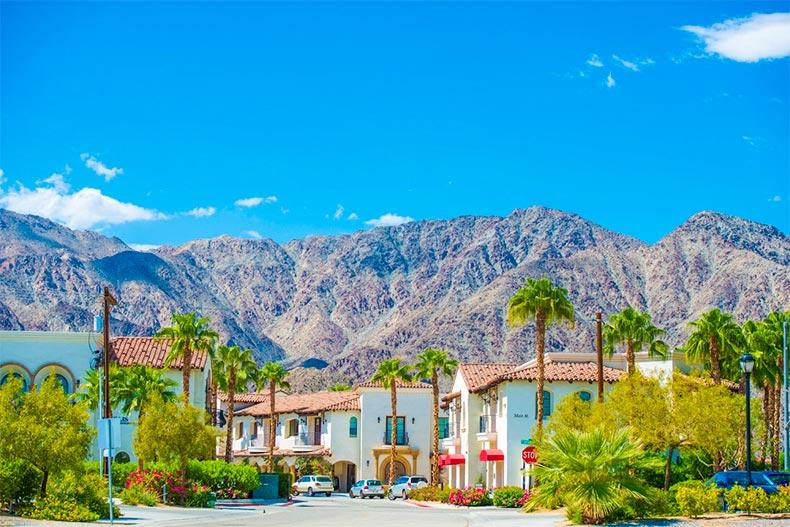 "This is a deeply saddening reminder that COVID-19 kills the young and healthy too," said Riverside County public health officer Dr. Cameron Kaiser. "Stay safe. Keep travel and errands to essentials, and observe social distance no matter how young or well you are. Our condolences and thoughts are with everyone this pandemic has touched."
According to the Times, the majority of coronavirus cases in the county are under 50-years-old:
This is the California age range for coronavirus patients:
Age 0-17: 45 cases
Age 18-49: 1,906 cases
Age 50-64: 967 cases
Age 65 and older: 847 cases
Unknown: 36 cases
For more on the flood of younger patients, read this article in The Atlantic.
"My deepest condolences go out to the family of the young adult who passed," said Fourth District Riverside County Supervisor V. Manuel Perez. "The virus does not discriminate and age doesn't matter. This tragedy demonstrates the need to stay in place. It's safer at home."
Health officials report that the deceased 25-year-old was exposed to the virus outside of Riverside county. It is important to note that while the man had no underlying health conditions, he did not go to the ER, where he could have been given one of several experimental treatments and been put on a life-saving ventilator.
His death will be added to San Diego's number of coronavirus-related fatalities, which as of Friday afternoon stood at three. But Dr. Wilma Wooten, San Diego County's public health officer, said that data would be updated to include three more deaths, with the 25-year-old technician among them.

Wooten said the other two deaths included a male in his mid-50s and another male in his early 80s. –LA Times
There have been a total of eight COVID-19 deaths in the riverside county in individuals over the age of 70 – most of whom had underlying health problems. As of Friday afternoon, there were 183 cases in the county.
The updated figures come a day after Riverside University Health System officials released new estimates indicating coronavirus cases in Riverside County will grow — possibly doubling every four to five days — and deaths stemming from viral complications could rise 125 times the current figure in the next month.

"We're trying to change the curve and slow down the rate of infection," RUHS Dr. Geoffrey Leung said during a news briefing at the county's Emergency Operations Center in downtown Riverside on Thursday. "But based on forecasting and modeling … there could be a doubling of the rate of COVID-19 infection every four to five days … If we stay on the same doubling rate, (by early May) we could have over 1,000 deaths and 50,000 new cases."

Leung said he based his estimates on local approximations and nationwide trends.

"By April 12, all hospital beds (in the county) will be used up, and if we stay on the same doubling rate, we'll be out of ventilators in the April 22-May 5 period," Leung said.

The one ray of hope that he referenced was a dramatic slowdown in the rate of infection in New Rochelle, New York, where a major cluster of COVID-19 infections was documented two weeks ago, but after closely monitored isolation measures were implemented, the rate dropped precipitously. –NBC Palm Springs
Following the 25-year-old's death, Dr. Kaiser ordered all short-term lodging in the county, including home rentals such as Airbnb – to limit their business to COVID-19 response only, which includes housing patients in self-isolation, the homeless, and essential personnel.
Tenants, owners, and marketing agents are not allowed to lease any short-term rental, vacation rental, or timeshare lodging while the order is in effect throughout Riverside county.
"Now isn't the time to visit Riverside County," said Kaiser. "Slowing the spread of COVID-19 means folks need to stay put in their own neighborhoods. Unless you've got nowhere else safe to be, please visit later.
On Friday, members of the California National Guard continued setting up a temporary, 125 bed "federal medical station" hospital at the Riverside County Fairgrounds in Indio ahead of an anticipated surge in coronavirus cases. Another temporary hospital will be set up in western Riverside county which will have an additional 125 beds.
The Pace At Which COVID-19 Is Changing Life In America Is Absolutely Breathtaking
Fear of COVID-19 has fundamentally transformed our entire country in a matter of weeks, and as long as people are afraid of this virus life is definitely not going to return to normal. In fact, every "shelter-in-place" order in America could be lifted tomorrow and economic activity would not rebound even close to previous levels because a large percentage of the population would still be extremely hesitant to leave their own homes. As coronavirus survivors tell us stories of the hellish ordeals that they have endured, an increasing number of Americans are finally realizing how dangerous this crisis has become. If you have asthma, a history of respiratory problems or other serious underlying health conditions, I strongly recommend that you do everything in your power to avoid catching this virus. The global death toll is more than nine times larger than it was back on March 1st, and you do not want to become a statistic.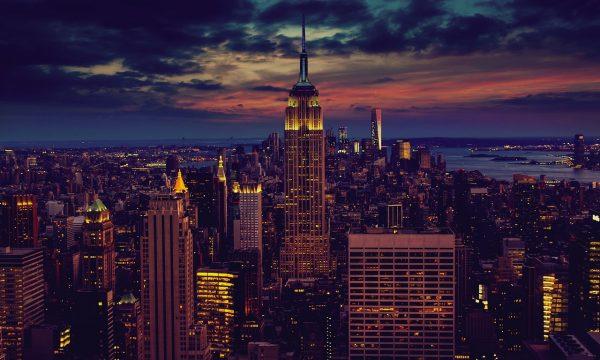 Here in the United States, we now have more confirmed cases than anywhere else in the world. If you would have told me at the beginning of this month that the U.S. would be the first nation to 100,000 confirmed cases, I would have laughed at you. And even though about half the country is currently under some sort of a "shelter-in-place" order, the virus just keeps on spreading. In fact, the number of confirmed cases in the United States has doubled in just three days…
Confirmed COVID-19 cases in the U.S. surpassed 100,000 Friday, doubling in just three days as the pandemic accelerates and the U.S. rolls out broader testing measures.

Data from Johns Hopkins University showed the total number of coronavirus cases as 101,707 and the total number of deaths in the U.S. as 1,544.
We had better hope that the measures that have already been implemented will start to slow down this rate of growth because otherwise every healthcare system in America will soon be completely overwhelmed.
Of course, this has already happened in New York, and now other hotspots across the country are starting to become major problems.
For example, Louisiana Governor John Bel Edwards is openly admitting that his state is on pace to become "the next New York"…
Louisiana Governor John Bel Edwards has warned that the state 'doesn't have long' to bring the coronavirus pandemic under control, as he admitted the state is on track to become 'the next New York'.

Speaking at a press conference Friday, Edwards announced that the number of cases in Louisiana had surged in the last 24 hours, rising to 2,746 as of noon – a spike of 441 in a single day.
Sadly, it looks like we will soon be seeing similar numbers virtually everywhere.
The very first coronavirus case in the U.S. was confirmed by the CDC on January 20th. Just a little over two months later, we are in the middle of the biggest economic shutdown in U.S. history and according to one recent survey, 11 percent of all Americans personally know someone that has caught the virus.
At first, a lot of Americans were mocking this pandemic, but now people are starting to understand that once you catch this virus you can go from being "perfectly healthy" to dead in just a matter of days…
A "perfectly healthy" father of six from Texas died Thursday from the coronavirus — two days after he received his positive diagnosis, a report said.

Adolph Mendez, known as TJ, was 44-years-old.
Please pray for that family, and hopefully, that community will rally and provide what they need now that their father is gone.
But if hundreds of thousands of fathers start dying, who will provide for all of those mourning families?
And millions of Americans all across the country are already trying to figure out how they will provide for themselves now that they have lost their jobs.
On Thursday, we learned that more than 3.2 million workers filed new claims for unemployment benefits last week, and unfortunately, next week is going to be really bad as well. The following comes from Wolf Richter…
And it's going to get worse. The five largest counties of the San Francisco Bay Area were the first major region in the US to go into lockdown on March 17. The State of California followed on March 20, toward the end of the unemployment-claims reporting week (through March 21), and many other states followed within days – and many of those claims were filed after this reporting week had ended.
In all of U.S. history, we have never seen anything like this.
Many experts are projecting that we will shoot past the peak unemployment rate during the last recession very rapidly, and I agree with that assessment.
In the months ahead, we are going to see things that most Americans never imagined were possible. If you can believe it, one new survey has found that 23 percent of U.S. adults say that they are no longer working as a result of this economic downturn…
Twenty-three percent said they have already lost their jobs because of the coronavirus, or that their employer was forced to close and "I no longer go to work, but I am still employed by them."

Many economists expect the U.S. unemployment rate will surpass the 10% level that the country experienced more than a decade ago during the Great Recession. St. Louis Fed President James Bullard said it may rise as high as 30%.
Of course, many Americans are already losing patience and are quite eager to get back to work.
If the "shelter-in-place" orders stretch on for months, it is probably inevitable that we will see civil unrest and rioting like we are witnessing in China right now.
Unfortunately, it appears that vast sections of the country will remain shut down for the foreseeable future. On Friday, New York City Mayor Bill de Blasio openly acknowledged that his city will almost certainly be closed down "through May"…
New Yorkers should be prepared for the city to remain in "pause" due to coronavirus through May even as President Trump gives Americans "false hope" the country will reopen by Easter next month, Mayor de Blasio said Friday.

"We have to be ready for that and I think it's going to spread in the country," de Blasio said when asked if the city would be closed through May on ABC's "Good Morning America." "This idea of Easter is, unfortunately, a false hope. It would be better for the president to be blunt with people that we've got a really tough battle ahead."
I would never suggest that the decisions that our leaders are facing are going to be easy.
On the one hand, if extreme measures are not taken it is likely that millions could die.
On the other hand, shutting everything down is going to take us directly into complete economic collapse and the next Great Depression.
And actually even if they do everything right we might end up with both results anyway.
At a time like this, we need more prayer than ever, but right now churches all over America are being shut down. In fact,Virginia Governor Ralph Northam just made it a crime "for more than 10 people to gather in a church"…
Virginia Gov. Ralph Northam issued an executive order on Monday that is aimed at stopping the new coronavirus — and, in the process, makes it a criminal offense to hold a church service attended by more than 10 people.

Yes, his order makes it a crime for more than 10 people to gather in a church.
But meanwhile, the abortion clinics in Virginia just keep humming along.
I think that says a lot about where we are as a society today.
Nobody should really be surprised that the time of "the perfect storm" has arrived. We have been slowly but surely committing national suicide for decades, and now the consequences of our very foolish decisions are rapidly catching up with us.
In the short-term, let us pray that this pandemic will start to subside as quickly as possible and that some sense of normalcy can soon be restored.
But if we just go back to the way that we were doing things, it really won't matter, because the path that we were on doesn't lead anywhere good.
Coronavirus ("Chinese virus") kills the oldest and has no respect for authority
Many of the most powerful people in the world are old, and coronavirus does not discriminate based on social status. Deaths are now hitting at high levels (not of death but of status), which can change the political conflicts of our world:
Now a global pestilence has erupted, and in Luke 21 we were specifically warned to watch for "pestilences" in the last days.
This Pestilent Is Revealing to All What Many of Us Have Known for a Long Time: This Godless Nation Was Designed by the Un-Godly to Fail and so Its Failure Was Not Just Predictable but Inevitable
Source: HNewsWire CensoredNews ZeroHedge Themostimportantnews
StevieRay Hansen
Editor, HNewsWire.com
Watchmen does not confuse truth with consensus The Watchmen does not confuse God's word with the word of those in power…
The Bill and Melinda Gates Foundation Have NOT Got The Memo Yet, "Pestilences" Has No Cure
The Coronavirus Was Most Certainly Produced by Crazy (Un-Godly) Men in Laboratories, WGO and CDC Knew All Along That the Coronavirus Was a Bioweapon, There're in Charge?
Well-known medical expert Bill Gates did an AMA on Reddit (transcribed here), in which he casually drops some chilling ideas into the conversation:
Eventually, we will have some digital certificates to show who has recovered or been tested recently or when we have a vaccine who has received it.
All in all, our freedoms are being swamped. Big corporations and states alike are setting boundaries on individual rights on a flimsy pretext.
Is anyone in the media reporting that? Of course not. Instead, we're getting fawning celebrity-based drivel like this in the Independent, trying to convince us "we're all in this together", or weasel-worded nonsense like this from Jonathan Freedland in The Guardian where he mourns Johnson's "libertarian" spirit and reluctance to impose social control. That would be the mass-surveilling, drone executing, war-supporting type of libertarian. A crass and obvious example of narrative management.
Even members of the alt-media are falling for this, with prominent voices hailing the measures as necessary or demanding "further action" (one usually sane analyst is advocating locking all of those "probably infected" inside empty sports stadiums to be "medically monitored"). Somehow former Goldman Sachs banker and Hedge Fund manager Rishi Sunak is being praised as some kind of Nye Bevan figure. It's almost literally insane.
If a mandatory vaccination program were to be implemented again in the U.S. for ("Chinese virus") COVID-19, the government would have to reassure the public its previous negligence of such side effects would not be repeated, an unlikely scenario after the corporate breach of trust exposed on Wall Street in recent years involving large pharmaceutical firms. Regardless, Big Pharma is already partnering with the U.S. Army to develop a vaccine for the coronavirus which would have to be tested and evaluated before licensing by the Food and Drug Administration (FDA) and recommended for use by the Centers for Disease Control and Prevention (CDC), both of which partner with the WHO whose largest financial contributor is the U.S. government.
One of the WHO's other largest benefactors is the Bill and Melinda Gates Foundation with whom it has a partnership on vaccinations. The billionaire Microsoft Corporation founder has used his enormous wealth to dodge paying taxes under the guise of philanthropy and his 'charitable' private ventures have mostly focused on producing vaccines for developing countries and purportedly tackling global poverty, especially in Africa. On the surface, this may appear to be benevolent work, but like many so-called altruistic projects, it is a scheme which allows ultra-wealthy plutocrats like Gates to influence global policy and obtain political power with no accountability by investing in "fixing" the social problems caused by the very system which made them rich, with the expansion of neoliberalism as their real agenda. The consequences of this can be seen with charitable projects involving Gates in the Congo which forced its local agribusiness into using GMO seeds which only benefited private companies like Monsanto.
More disturbing is that in regard to environmental concerns about man-made climate change, Gates has made public his views on curbing human population growth as a solution. At a 2010 TED Conference, Gates stated:
"First we got population. The world today has 6.8 billion people. That's headed up to about 9 billion. Now if we do a really great job on new vaccines, health care, reproductive health services, we lower that by perhaps 10 or 15 percent."
To put it another way, one of the world's wealthiest men admitted in public he believes vaccines should be used for depopulation, just as he is financially investing in both developing and delivering them to countries in the global south. The misanthropic myth of 'overpopulation' pushed by Gates and the elite not only suggests that depopulation is a solution for slowing the warming of the climate but retains the logic of an essential component of eugenics with the implicit idea that the quality of life for the human species can be improved by discouraging human reproduction. Since developing countries have the highest child mortality rates, families are more likely to be larger because children are less likely to survive. Hence, the inherent racism and classism in such a misconception.
police state, superbugs, terrorism, virus, Chinese virus, Coronavirus, Biblical Prophecy, Pestilence, StevieRay Hansen
The 127 Faith Foundation: We do not solicit donations from "those on disability, on a fixed income, or those who cannot afford to give." Please Pray!
Or, make checks payable to:
The 127 Faith Foundation
PO Box 127
Pontotoc, TX 76869
The number of Orphans aging out of Child Protective Custody has grown at an alarming rate. The 127 Faith Foundation receives many requests each week to house them at our ranch. Our prayer is that the good people of our country will step up to the challenge and offer financial support for "the least among us." We need your help! StevieRay Hansen, Founder, The 127 Faith Foundation
We make every effort to acknowledge sources used in our news articles. In a few cases, the sources were lost due to a technological glitch. If you believe we have not given sufficient credit for your source material, please contact us, and we will be more than happy to link to your article.