Advisory: Be careful of what you read on social media. The algorithms used by these platforms have no regard for Biblical truth. They target your emotions to keep you engaged on their site so their advertisers can drop more ads. These platforms exist to enrich their stockholders. Consider God's promise to Believers in James 1:5, "If any of you lacks wisdom, you should ask God, who gives generously to all without finding fault, and it will be given to you."
The New World Order Money Will Be in Play This Year, Universal Cashless System...
Central banks around the world are examining the use of digital currencies.
As of recent, central banks of the U.K., Sweden, Thailand, China, and the US are studying whether there are advantages of the digital form of their fiat money.
And the answer is yes, the government and banking elites will seize even more power from the people.
Called central bank digital currencies (CBDCs), this "digital fiat" — digital money can be directly sent to people's bank accounts. It eliminates physical cash – which is the end game for banking elites.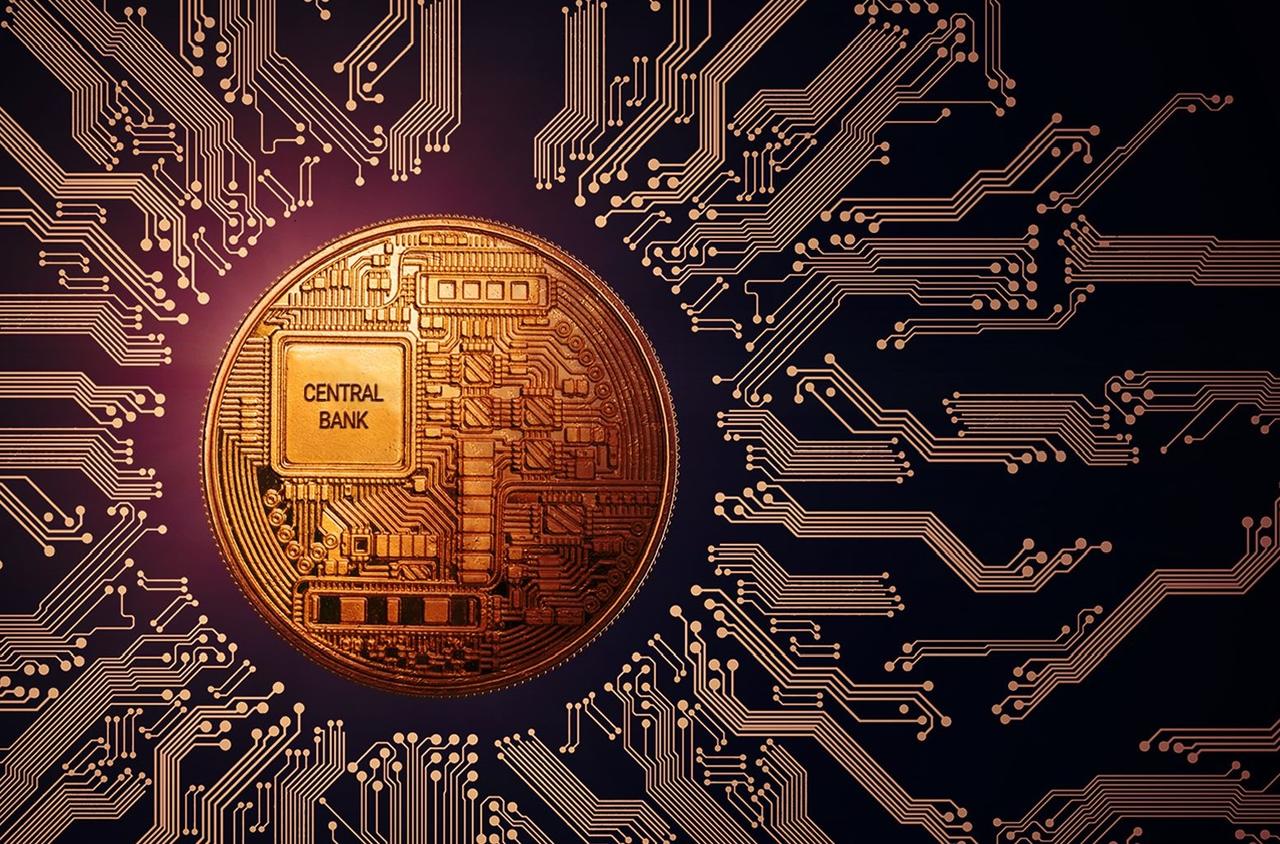 A CBDC gives a government complete control over its currency. This will increase their financial-surveillance over the people. When a bank fails, there will be no bank run, because people can't withdraw their money from that bank. This means when a financial crisis strikes, it will allow governments to do "bail-ins" where the people, like it or not, will be forced to take a haircut on their deposits to save the failing institution.
And with that being said, the Executive Committee of the Italian Banking Association recently approved new general guidelines for a CBDC.
"Italian banks are available to participate in projects and experiments of a digital currency of the European Central Bank, contributing, thanks to the skills acquired in the construction of infrastructures and distributed governance, to speed up the implementation of a European-level initiative in a first nation. Since last year, the ABI has set up a working group dedicated to deepening the aspects related to digital coins and crypto-assets. Hence the 10 considerations shared by the Executive Committee," the Italian baking association said on its website.
Here are the ten criteria for an Italian CBDC:
Monetary stability and full compliance with the European regulatory framework must be preserved as a matter of priority.
Italian banks are already operating on a Distributed ledger technology DLT infrastructure with the Spunta project. They are intended to be part of the change brought about by an important innovation such as digital coins.
A programmable digital currency represents an innovation in the financial field capable of profoundly revolutionizing money and exchange. This is a transformation capable of bringing significant potential added value, particularly in terms of the efficiency of the operating and management processes. Hence the importance of dedicating attention and energy to develop, quickly and with the collaboration of all the ecosystem players, useful tools first of all for the development of the Euro area.
Digital money needs to be fully trusted by citizens. To this end, it is essential that the highest standards of regulatory compliance, safety and supervision are adhered to.
In particular, a Central Bank Digital Currency, thanks to the central role played by the Central Bank, represents the tool that more than any other can reconcile the needs of innovation, in line with the current reference framework of rules, existing instruments and interoperability with the analog world. The existence of such an instrument could at the same time reduce the attractiveness of instruments of comparable use but issued by private individuals or (in cases of complete decentralization) which cannot be identified, characterized by an intrinsically higher risk profile.
With the aim of fully explaining the transformative potential of these instruments, the possibility, at the moment of study, of issuing a European CBDC intended for the public, which could represent an evolution of cash, is of particular interest. Thanks to the role of the banks, it is possible to identify technical solutions and reference models to preserve the current characteristics of cash, while introducing many benefits of the digital world (already proper to electronic payment instruments), such as the possibility of not losing the own money and, in this period of strong attention to health risk, to operate in contactless mode.
Detailed work will lead to the identification of the distribution, conservation and exchange model of digital currencies that best fits the customer's service needs, to maintain the effectiveness of the monetary policy transmission mechanisms and regulatory compliance. Of course, in each of these objectives, the role of banks is crucial.
Achieving high ease of use, while ensuring full interoperability between the digital and analog world and a total level of circularity between all the players in the ecosystem, represents a success factor in the diffusion of these tools.
Particular attention must be paid, according to the technological choices that will be adopted, to the citizens' personal data protection profiles.
Projecting these reflections into the future, it is possible to affirm that the availability of a CBDC will enable a series of use cases of great interest: to favor the transmission of value between peers, thus also facilitating the logic of exchange between person and machine and between machine and machine; allow the settlement of cross-border peer-to-peer transactions, mitigating the interest rate, exchange rate and counterparty risk; Promote, thanks to the programmability characteristic of these currencies, the execution of exchanges upon the occurrence of predefined conditions, ultimately reducing administrative processes.
A post-corona world has given the financial elites a window of opportunity to begin the implementation of transitioning economies into a universal cashless system:
It appears the end of physical cash is ahead.
The World Is In Big Trouble, for Those That Believe We Will Go Back to Some Sense of Normal Life Here on Earth, You Will Be Sadly Disappointed, Seven and Half Years of Hell on Earth Which Began January 1, 2020
"Our courts oppose the righteous, and justice is nowhere to be found. Truth stumbles in the streets, and honesty has been outlawed" (Isa. 59:14, NLT)…We Turned Our Backs On GOD, Now We Have Been Left To Our Own Devices, Enjoy…
While Mainstream Media Continues to Push a False Narrative, Big Tech Has Keep the Truth From Coming out by Shadow Banning Conservatives, Christians, and Like-Minded People, Those Death Attributed to the Coronavirus Is a Result of Those Mentioned, They Truly Are Evil…
StevieRay Hansen
Editor, HNewsWire.com
Watchmen does not confuse truth with consensus The Watchmen does not confuse God's word with the word of those in power…
In police-state fashion, Big Tech took the list of accused (including this site), declared all those named guilty and promptly shadow-banned, de-platformed or de-monetized us all without coming clean about how they engineered the crushing of dissent, Now more than ever big Tech has exposed there hand engaging in devious underhanded tactics to make the sinister look saintly, one of Satan's greatest weapons happens to be deceit…
The accumulating death toll from Covid-19 can be seen minute-by-minute on cable news channels. But there's another death toll few seem to care much about: the number of poverty-related deaths being set in motion by deliberately plunging millions of Americans into poverty and despair.
American health care, as we call it today, and for all its high-tech miracles, has evolved into one of the most atrocious rackets the world has ever seen. By racket, I mean an enterprise organized explicitly to make money dishonestly.
All the official reassurances won't be worth a bucket of warm spit. The Globals are behind the CoronaVirus, It Is a Man-Made Bioweapon.
For those of you who care, Google and your favorite social media platforms have misled you, and now we all pay a heavy price for trusting the ungodly, Google and company, They knew exactly what they were doing, removing our history while preparing you to accept the New World Order playbook, Enjoy.
But realize this, that in the last days difficult times will come. For men will be lovers of self, lovers of money, boastful, arrogant, revilers, disobedient to parents, ungrateful, unholy, unloving, irreconcilable, malicious gossips, without self-control, brutal, haters of good, treacherous, reckless, conceited, lovers of pleasure rather than lovers of God, holding to a form of godliness, although they have denied its power; avoid such men as these.
Among them are those who enter into households and captivate weak women weighed down with sins, led on by various impulses, always learning and never able to come to the knowledge of the truth. Just as Jannes and Jambres opposed Moses, so these men also oppose the truth, men of depraved mind, rejected in regard to the faith. But they will not make further progress; for their folly will be obvious to all, just as Jannes's and Jambres's folly was also. Now you followed my teaching, conduct, purpose, faith, patience, love, perseverance, persecutions, and sufferings, such as happened to me at Antioch, at Iconium, and at Lystra; what persecutions I endured, and out of them all the Lord rescued me! Indeed, all who desire to live godly in Christ Jesus will be persecuted.
But evil men and impostors will proceed from bad to worse, deceiving and being deceived. You, however, continue in the things you have learned and become convinced of, knowing from whom you have learned them, and that from childhood you have known the sacred writings which are able to give you the wisdom that leads to salvation through faith which is in Christ Jesus. All Scripture is inspired by God and profitable for teaching, for reproof, for correction, for training in righteousness; so that the man of God may be adequate, equipped for every good work.
I solemnly charge you in the presence of God and of Christ Jesus, who is to judge the living and the dead, and by His appearing and His kingdom: preach the word; be ready in season and out of season; reprove, rebuke, exhort, with great patience and instruction. For the time will come when they will not endure sound doctrine; but wanting to have their ears tickled, they will accumulate for themselves teachers in accordance to their own desires, and will turn away their ears from the truth and will turn aside to myths. But you, be sober in all things, endure hardship, do the work of an evangelist, fulfill your ministry.
2 Timothy 3:1-4:5
According to the word of God, as Christians, we are living in difficult or perilous times. One of the greatest of those perils is the threat posed by false teachers. This site is a call to action for believers. The call to action is this: Trust(1) in the truthfulness and sufficiency of God's word. Submit(2) to His sovereignty over our lives. Study(3) His word with humility and fear. Test(4) those who call themselves Apostles or claim any other title of spiritual authority. Prove(5) your love for God by not fearing man, and warn those who do not know God whether or not they claim to be Christian. Expose(6) the lies that claim to be God's truth. Love(7) others sacrificially. Judge(8) with righteous judgment. Examine(9) yourself to see if you're in the faith. Endure(10) to the end.
HNewsWire: Imagine a future when earth's inhabitants are not humans, but cyborgs-robot like beings with both biological and mechanical components. With exosuits for added strength,…
Read More
We make every effort to acknowledge sources used in our news articles. In a few cases, the sources were lost due to a technological glitch. If you believe we have not given sufficient credit for your source material, please contact us, and we will be more than happy to link to your article.