Advisory: The editorial board of HNewsWire adopted the official policy to bypass many social media platforms. Some of these include: Facebook, Instagram, Twitter, Parler, and YouTube. We believe these companies are responsible for many of the spiritual ills our world faces today. In some cases, however, we have allowed our guest contributors to include content from their YouTube channel while we search for alternatives.
to Make – Take a Microchip or Face the Consequences. Judging by the Amount of People Walking Around in Masks During My Trips to the Supermarket, I'd Say the Odds Are Not in the Favor of Free Humanity. Most People Will Line up for It Willingly…
While half of the American voting public is no doubt waiting in earnest for the announcement of a release of the COVID vaccine and as totalitarian states and governments the world over attempt to require proof of negative tests before travel, a new tool in the shed of government surveillance and control is revealing itself.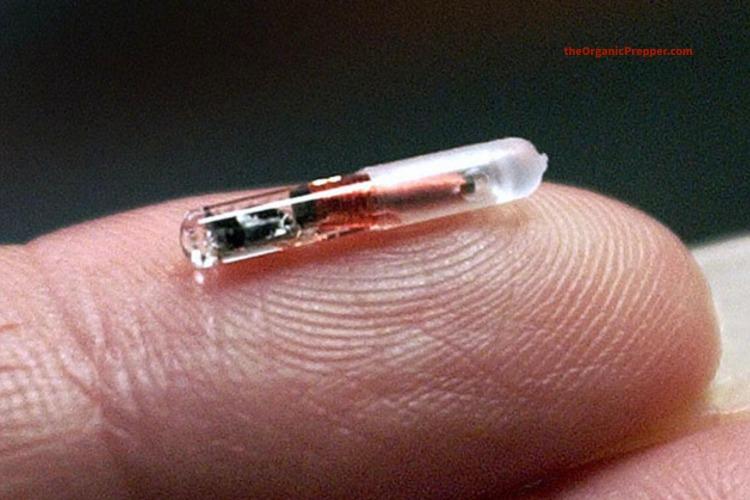 The microchip has arrived.
While many are still attacking anyone warning of the "coming Microchip" as a conspiracy theorist, Luddite, or religious fanatic, that microchip has arrived.
But governments aren't having to market the chip as a method to track, trace, and control their populations. Instead, they are marketing the chip as a way to track and detect COVID and other coronaviruses. Clearly, this is a much easier sell to a public literally terrorized by their governments and mainstream media outlets for the last six months.
Raul Diego details the creation and coming rollout of the new biochip in his article, "A DARPA-Funded Implantable Microchip to Detect COVID-19 Could Hit Markets By 2021," where he writes,
The most significant scientific discovery since gravity has been hiding in plain sight for nearly a decade and its destructive potential to humanity is so enormous that the biggest war machine on the planet immediately deployed its vast resources to possess and control it, financing its research and development through agencies like the National Institutes of Health (NIH), the Defense Advanced Research Projects Agency (DARPA) and HHS' BARDA.

The revolutionary breakthrough came to a Canadian scientist named Derek Rossi in 2010 purely by accident. The now-retired Harvard professor claimed in an interview with the National Post that he found a way to "reprogram" the molecules that carry the genetic instructions for cell development in the human body, not to mention all biological lifeforms.

These molecules are called 'messenger ribonucleic acid' or mRNA and the newfound ability to rewrite those instructions to produce any kind of cell within a biological organism has radically changed the course of Western medicine and science, even if no one has really noticed yet. As Rossi, himself, puts it: "The real important discovery here was you could now use mRNA, and if you got it into the cells, then you could get the mRNA to express any protein in the cells, and this was the big thing." (Source)
Here's what the technology can do
This new technology amounts to the remote control of biological processes.
Diego continues:
As early as 2006, DARPA was already researching how to identify viral, upper respiratory pathogens through its Predicting Health and Disease (PHD) program, which led to the creation of the agency's Biological Technologies Office (BTO), as reported by Whitney Webb in a May article for The Last American Vagabond. In 2014, DARPA's BTO launched its "In Vivo Nanoplatforms" (IVN) program, which researches implantable nanotechnologies, leading to the development of 'hydrogel'.

Hydrogel is a nanotechnology whose inventor early on boasted that "If [it] pans out, with approval from FDA, then consumers could get the sensors implanted in their core to measure their levels of glucose, oxygen, and lactate." This contact lens-like material requires a special injector to be introduced under the skin where it can transmit light-based digital signals through a wireless network like 5G.

Once firmly implanted inside the body, human cells are at the mercy of any mRNA program delivered via this substrate, unleashing a nightmare of possibilities. It is, perhaps, the first true step towards full-on transhumanism. (Source)
Patrick Tucker of Defense One goes into a few more specifics of how the biochip works. He describes it as follows:
The sensor has two parts. One is a 3mm string of hydrogel, a material whose network of polymer chains is used in some contact lenses and other implants. Inserted under the skin with a syringe, the string includes a specially engineered molecule that sends a fluorescent signal outside of the body when the body begins to fight an infection. The other part is an electronic component attached to the skin. It sends light through the skin, detects the fluorescent signal and generates another signal that the wearer can send to a doctor, website, etc. It's like a blood lab on the skin that can pick up the body's response to illness before the presence of other symptoms, like coughing.
You won't be surprised by who supports this.
It is clear this project has support in the halls of the corporate world and the American government.
The private company created to market this technology, that allows for biological processes to be controlled remotely and opens the door to the potential manipulation of our biological responses and, ultimately, our entire existence, is called Profusa Inc and its operations are funded with millions from NIH and DARPA. In March, the company was quietly inserted into the crowded COVID-19 bazaar in March 2020, when it announced an injectable biochip for the detection of viral respiratory diseases, including COVID-19. (Source)
Diego writes,
The only obstacle is a delivery system, which though Moderna claims to be developing separately, is unlikely to get FDA approval before the federal government's own DARPA-developed hydrogel technology, in tandem with Profusa's DARPA-funded light sensor technology, which is expected to receive fast track authorization from the Food and Drug Administration by early 2021 and, more than likely, used to deploy a coronavirus vaccine with the capacity to literally change our DNA.

In addition, the Department of Health and Human Services (HHS), is currently investigating Moderna's patent filings, claiming it failed to disclose "federal government support" in its COVID vaccine candidate patent applications, as required by law. The technicality could result in the federal government owning a 100 percent stake in mRNA-1273. (Source)
Take a microchip or face the consequences.
Activists and concerned citizens need to stop talking about the "coming microchip" and how they will refuse to be chipped when the time comes. That time is now. Soon, people all over the world are going to have a very difficult decision to make – take a microchip or face the consequences. Judging by the amount of people walking around in masks during my trips to the supermarket, I'd say the odds are not in the favor of free humanity. Most people will line up for it willingly.
Note: Listen to researcher Alan Watt of CuttingThroughTheMatrix.com discuss the biochip and much more in a historical and analytical context here:
Will Hit Markets By 2021 Once firmly implanted inside the body, human cells are at the mercy of any mRNA program by early 2021 and, more than likely, used to deploy a coronavirus vaccine with the capacity to literally change our DNA…
The most significant scientific discovery since gravity has been hiding in plain sight for nearly a decade and its destructive potential to humanity is so enormous that the biggest war machine on the planet immediately deployed its vast resources to possess and control it, financing its research and development through agencies like the National Institutes of Health (NIH), the Defense Advanced Research Projects Agency (DARPA) and HHS' BARDA.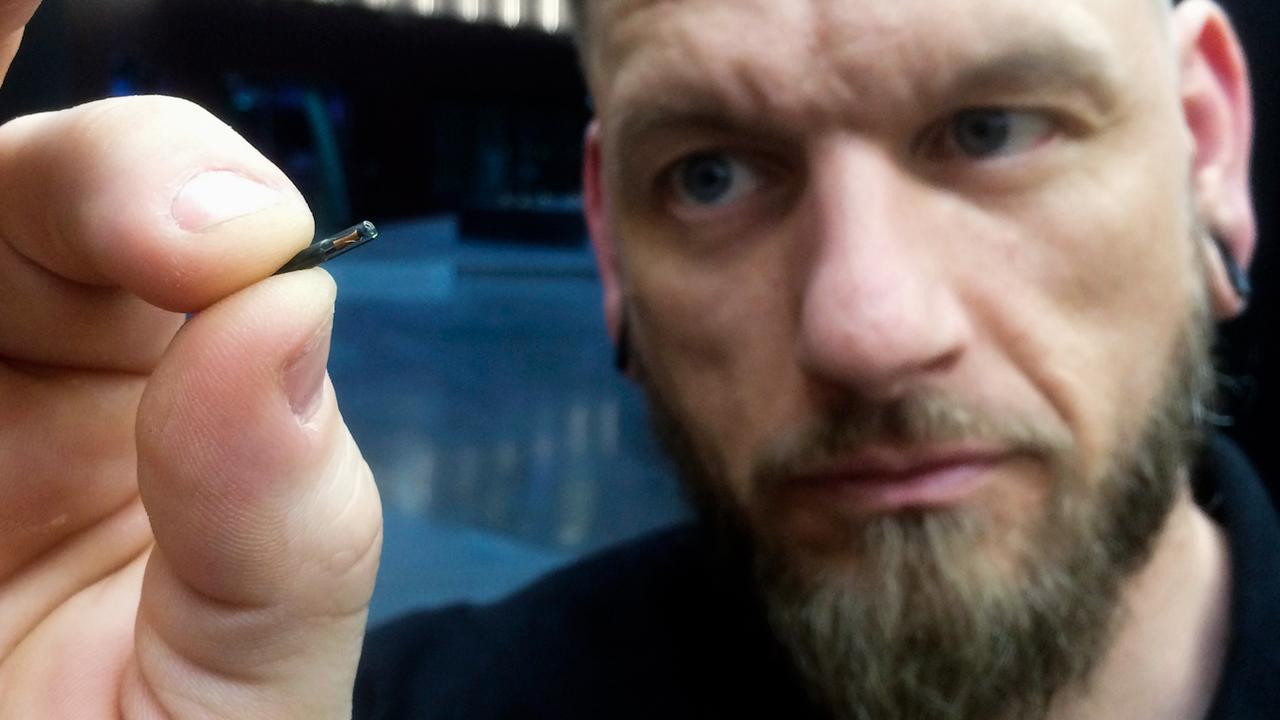 Events of the Tribulation
In the Great Tribulation 2 ½ million die every day for 42 months. In Auschwitz, less than a thousand died each day. That means 2500x as many people die every day. Or to put it in Auschwitz terms—the number of people that died every day at Auschwitz will die every 30 seconds in the Great Tribulation! Or in other terms living on earth will be like living in an Auschwitz death camp—and in death toll there will be the equivalent of an Auschwitz Holocaust twice a day for 42 months!
A brief look through the pages of Revelation chapters six, eight, nine, and sixteen–describe the living hell you can avoid if you are saved this morning. Here are only a few of the dreadful disasters that take place during the Tribulation:
One out of every two people will die during the Tribulation (see Rev. 6:8 and onward), some through the ravages of war, others by starvation, and amazingly many others by the 'beasts of the earth'. So, whether by death that comes instantly and thus less dreaded or a slow and painful death that is lingering and agonizing-50 percent of all people will die. The world's population was 6,415,574,176 yesterday, so that means at least 3,207,500,000 will die. Does that amount to just about eleven times the current population of the United States-can you imagine that? And remember that the population of the world is doubling every 39.5 years. So every day the number of people who will die becomes larger and larger.
One-third of all vegetation will be burned up. All grass, every tree, everything green will be destroyed (see Rev. 8:7).
The sun and the moon will be darkened as nature goes into revolt (see Rev. 8:12).
The gates of hell will open and hordes of locusts, the size of horses, will come upon the earth. Those locusts will be allowed to sting men like scorpions and the pain will last for five months. The Bible says men will beg God to let them die but they will not die (see Rev. 9:3-6).
There will be worldwide famine, unlike anything the world has ever seen (see Rev. 18:8).
There will be a world war so bloody that the blood of those killed in battle will flow for two hundred miles up to the bridle of a horse in the valley of Jezreel. This will be the Battle of Armageddon (see Rev. 14:20).
All told, during the Great Tribulation, as many as half of all the people on the earth will be killed.
The World Is In Big Trouble, for Those That Believe We Will Go Back to Some Sense of Normal Life Here on Earth, You Will Be Sadly Disappointed, Seven Years of Hell on Earth Which Began January 1, 2020
"Our courts oppose the righteous, and justice is nowhere to be found. Truth stumbles in the streets, and honesty has been outlawed" (Isa. 59:14, NLT)…We Turned Our Backs On GOD, Now We Have Been Left To Our Own Devices, Enjoy…
While Mainstream Media Continues to Push a False Narrative, Big Tech Has Keep the Truth From Coming out by Shadow Banning Conservatives, Christians, and Like-Minded People, Those Death Attributed to the Coronavirus Is a Result of Those Mentioned, They Truly Are Evil…
Source: HNewsWire ZeroHedge HNewsWire
StevieRay Hansen
Editor, HNewsWire.com
Watchmen does not confuse truth with consensus The Watchmen does not confuse God's word with the word of those in power…
In police-state fashion, Big Tech took the list of accused (including this site), declared all those named guilty and promptly shadow-banned, de-platformed or de-monetized us all without coming clean about how they engineered the crushing of dissent, Now more than ever big Tech has exposed there hand engaging in devious underhanded tactics to make the sinister look saintly, one of Satan's greatest weapons happens to be deceit…
The accumulating death toll from Covid-19 can be seen minute-by-minute on cable news channels. But there's another death toll few seem to care much about: the number of poverty-related deaths being set in motion by deliberately plunging millions of Americans into poverty and despair.
American health care, as we call it today, and for all its high-tech miracles, has evolved into one of the most atrocious rackets the world has ever seen. By racket, I mean an enterprise organized explicitly to make money dishonestly.
All the official reassurances won't be worth a bucket of warm spit. The Globals are behind the CoronaVirus, It Is a Man-Made Bioweapon.
For those of you who care, Google and your favorite social media platforms have misled you, and now we all pay a heavy price for trusting the ungodly, Google and company, They knew exactly what they were doing, removing our history while preparing you to accept the New World Order playbook, Enjoy.
The 127 Faith Foundation: We do not solicit donations from "those on disability, on a fixed income, or those who cannot afford to give." Please Pray!
Or, make checks payable to:
The 127 Faith Foundation
PO Box 127
Pontotoc, TX 76869
The number of Orphans aging out of Child Protective Custody has grown at an alarming rate. The 127 Faith Foundation receives many requests each week to house them at our ranch. Our prayer is that the good people of our country will step up to the challenge and offer financial support for "the least among us." We need your help! StevieRay Hansen, Founder, The 127 Faith Foundation
Dr. Jessica Rose has given another presentation based on her analysis of the CDC and FDA VAERS (Vaccine Adverse Event Reporting System) data. Dr. Jessica…
Read More
We make every effort to acknowledge sources used in our news articles. In a few cases, the sources were lost due to a technological glitch. If you believe we have not given sufficient credit for your source material, please contact us, and we will be more than happy to link to your article.