Advisory: Be careful of what you read on social media. The algorithms used by these platforms have no regard for Biblical truth. They target your emotions to keep you engaged on their site so their advertisers can drop more ads. These platforms exist to enrich their stockholders. Consider God's promise to Believers in James 1:5, "If any of you lacks wisdom, you should ask God, who gives generously to all without finding fault, and it will be given to you."
Has Reared Its Ungodly Head the March Towards the Antichrist…
Pay close attention to the United Nations and the ICC next move on the world stage. They are the enemy of humanity and GOD, footnote: under no circumstances does HNewsWire agree what is in this Report with the Hague or its first cousin United Nations…
At long last, Fatou Bensouda, the Chief Prosecutor of the International Criminal Court (ICC) has uttered the long-anticipated conclusion that "all the statutory criteria under the Rome statute for the opening of an investigation (into alleged war crimes in the Occupied Palestinian Territories) have been met".
Bensouda's verdict has been in the making for a long time and should, frankly, have arrived much earlier. The ICC preliminary investigations into Israeli war crimes began back in 2015. Since then, many more such war crimes have been committed, while the international community persisted in its moral inertia.
The ICC statement, issued on December 20, asserted that the court saw "no substantial reasons to believe that an investigation would not serve the interests of justice".



But can the "interest of justice" be served while the United States government continues to wield a massive stick, using its diplomatic, political and financial clout to ensure Israel emerges unscathed from its latest legal scuffle?
There is little doubt that Michael Lynk, the United Nations Special Rapporteur for the situation of human rights in the Palestinian territory, is absolutely right: A formal ICC criminal investigation into war crimes in Palestine is a "momentous step forward in the quest for accountability".
He is also correct in his assessment, published in the United Nations Human Rights Officer of the High Commissioner website, that "accountability has, until now, been largely missing in action throughout the 52-year-old occupation."
I would go even further and expand the timeline of the missing accountability to include the two decades prior to the Israeli occupation of East Jerusalem, the West Bank, and the Gaza Strip. Otherwise, how is one to account for the ethnic cleansing of Palestine in 1947-48, the numerous massacres and other wanton killings that accompanied and followed those defining years, or the fact that Israel was never held accountable for its violations of international and humanitarian laws between 1948 and 1967?
That issue notwithstanding, the Palestinian Authority and all political parties in Palestine should exploit this unprecedented opportunity of holding Israel accountable.
As soon as the ICC issued its statement, news reports surfaced conveying a sense of "panic" in Israel. The Times of Israel reported that an Israeli government meeting to discuss the ICC decision was held shortly after, with the aim of considering a proper response, including the possibility of preventing ICC investigators from reaching Israel.
This is eerily familiar. Israel has denied entry to – or refused to cooperate with – international investigators and observers on many occasions in the past.
Following a UN planned investigation into alleged Israeli war crimes in the Palestinian refugee camp of Jenin in 2002, the Israeli government quickly moved, and, sadly, succeeded in blocking the investigation altogether.
It has done so time and again, often demonizing the very individuals entrusted with the mission of examining the illegality of Israel's behavior in the context of international law. Well-respected judges and international law experts, such as Richard Goldstone, Richard Falk, and John Dugard, were vehemently attacked by Israeli officials and media and, by extension, by the US government and media as well.
UN investigator Richard Goldstone visits a family home destroyed by Israeli artillery in Gaza, June 3, 2009. Ashraf Amra | AP
Israel has managed to survive dozens of United Nations Resolutions and countless legal reports and indictments by the UN and all UN-affiliated organizations, largely because of blind and unequivocal American support, which has shielded Israeli war criminals from ever answering to their horrific actions in Palestine.
"Remember, it was (then-Secretary of State) Hillary Clinton who took pride in the fact that she personally killed the Goldstone Report," said US author, Norman Finkelstein, in a recent interview with the news website 'Mondoweiss'.
The Goldstone report was issued in the wake of the Israeli war on Gaza in 2009, dubbed 'Operation Cast Lead'. The campaign of intimidation and pressure on Goldstone, personally, forced the once-respected judge to retract his accusations of Israeli war crimes and the deliberate targeting of civilians.
While Clinton did her part in torpedoing the Goldstone Report, former US President, Barack Obama, according to Finkelstein, went to great lengths to "neutralize international law against settlements and other Israeli crimes in the occupied territories".
Worse still, on September 14, 2016, Obama handed Israeli Prime Minister, Benjamin Netanyahu, himself accused of carrying out numerous war crimes against Palestinians, the largest US aid package to a foreign country in modern history, a whopping $38 billion over the course of ten years.
This is not a new phenomenon, where the US enables Israeli crimes and simultaneously shields Tel Aviv from any accountability for these crimes before the international community. All US administrations, whether Republican or Democrat, have honored the same sinister maxim, thus ensuring Israel, literally, gets away with murder.
A particular case in point was in 2001, when 28 Palestinian and Lebanese survivors of the 1982 Sabra and Shatila massacre attempted to try, in a Belgian court, late Israeli leader and accused war criminal, Ariel Sharon. Intense American pressures and a brazen intimidation campaign, targeting the Belgian government and the judicial system, resulted in the dismissal of the case in 2003. To deny Israel's victims the opportunity to seek justice everywhere in the country, Belgium revised its very law, to the satisfaction of Israel and the United States.
The high level of the ICC investigations places the legal push against Israel at a whole new level. This is uncharted territory for Israel, the United States, Palestine, the ICC and the international community as a whole. There is little doubt that some joint Israeli-American effort is already underway to develop strategies aimed at countering if not altogether dismissing, the ICC investigation.
It is clear that justice for Palestinians in the face of Israeli aggression, itself fueled by unconditional American support, is not at all possible if it is not accompanied by regional and international unity, and a clear and decisive decision by all parties concerned that Israel, once and for all, must pay for its military occupation, racist apartheid laws, protracted siege on Gaza, and the many massacres in between.
Without this kind of international will, the ICC investigation could become another sad case of justice denied, a non-acceptable option for any justice-seeking individual, organization, and government anywhere in the world. Pool via AP Source
When prophets talk about the future, it is usually to show where we are headed if things don't change. Prophets use predictions as rhetorical devices to drive home their point to the ruling class and to mobilize a passive public.
The fundamental conflict in our culture and in our politics right now is a simple one. It is a conflict between those who love the truth and speak the truth and those who hate the truth and want it repressed.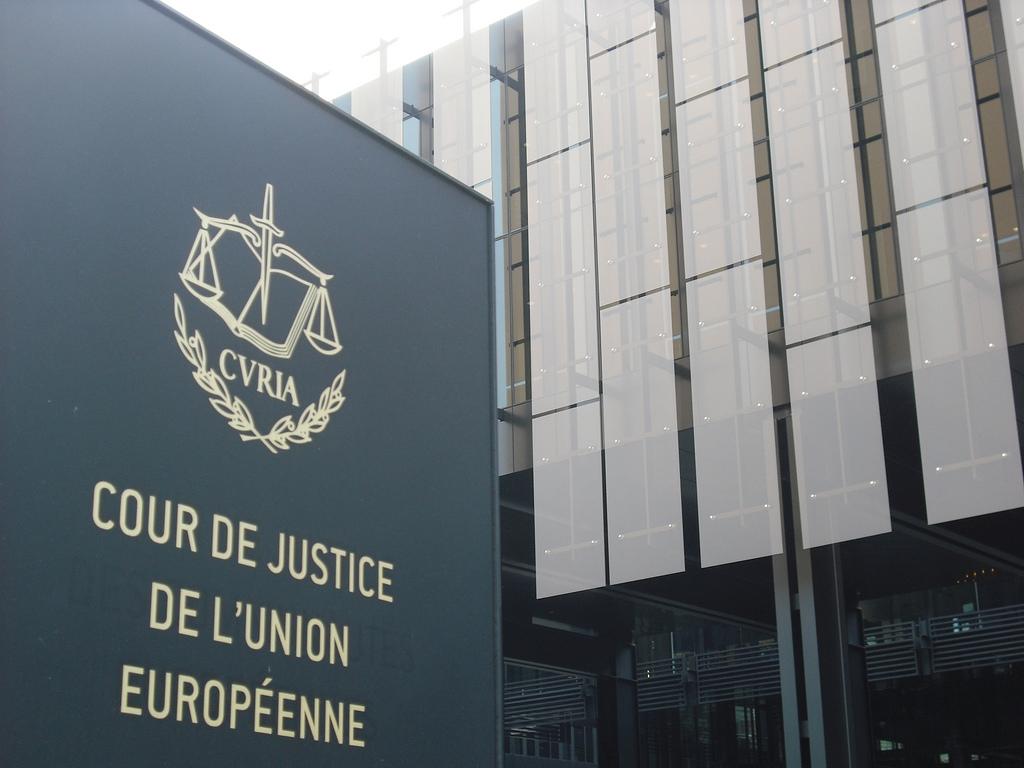 On October 3, the Court of Justice of the European Union (CJEU) ruled in a judgment that Facebook can be ordered by national courts of EU member states to remove defamatory material worldwide:
"EU law does not preclude a host provider such as Facebook from being ordered to remove identical and, in certain circumstances, equivalent comments previously declared to be illegal. In addition, EU law does not preclude such an injunction from producing effects worldwide, within the framework of the relevant international law which it is for Member States to take into account."
The ruling came after the Austrian politician Eva Glawischnig-Piesczek, chairman of Die Grünen (The Greens) party, sued Facebook Ireland in the Austrian courts. According to the Court of Justice of the European Union:
"She [Glawischnig-Piesczek] is seeking an order that Facebook Ireland remove a comment published by a user on that social network harmful to her reputation, and allegations which were identical and/or of an equivalent content.

"The Facebook user in question had shared on that user's personal page an article from the Austrian online news magazine oe24.at entitled 'Greens: Minimum income for refugees should stay'. That had the effect of generating on that page a 'thumbnail' of the original site, containing the title and a brief summary of the article, and a photograph of Ms Glawischnig-Piesczek. That user also published, in connection with that article, a comment which the Austrian courts found to be harmful to the reputation of Ms Glawischnig-Piesczek, and which insulted and defamed her. This post could be accessed by any Facebook user."
HNewsWire called the UN resolution's list of sponsors "a rogue's gallery of some of the earth's most evil governments."
"If the plan is to develop a convention that gives countries legal cover for internet blackouts and censorship while creating the potential for criminalizing free speech, then it's a bad idea.
(AFP) — The United Nations on Friday approved a Russian-led bid that aims to create a new convention on cybercrime, alarming rights groups and Western powers that fear a bid to restrict online freedom.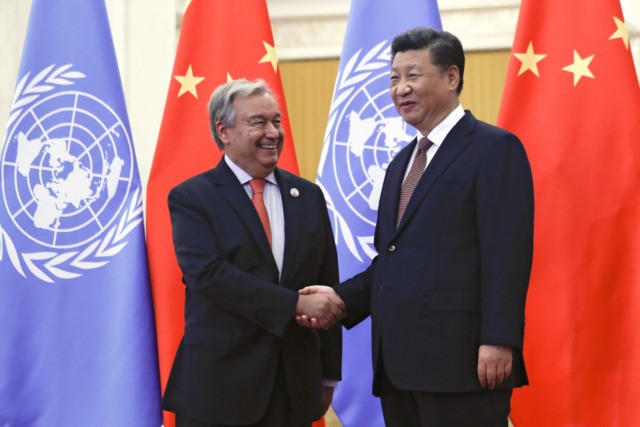 The General Assembly approved the resolution sponsored by Russia and backed by China, which would set up a committee of international experts in 2020.
The panel will work to set up "a comprehensive international convention on countering the use of information and communications technologies for criminal purposes," the resolution said.
The United States, European powers and rights groups fear that the language is code for legitimizing crackdowns on expression, with numerous countries defining criticism of the government as "criminal."
China heavily restricts internet searches to avoid topics sensitive to its communist leadership, as well as news sites with critical coverage.
A number of countries have increasingly tried to turn off the internet, with India cutting off access in Kashmir in August after it stripped autonomy to the Muslim-majority region and Iran taking much of the country offline as it cracked down on protests in November.
"It is precisely our fear that (a new convention) would allow the codification at an international and global level of these types of controls that are driving our opposition and our concerns about this resolution," a US official said.
Any new UN treaty that spells out internet controls would be "inimical to the United States' interests because that doesn't tally with the fundamental freedoms we see as necessary across the globe," he said.
"If the plan is to develop a convention that gives countries legal cover for internet blackouts and censorship while creating the potential for criminalizing free speech, then it's a bad idea," said Human Rights Watch's Louis Charbonneau.
The United States argues that the world should instead expand its sole existing accord on cybercrime, the 2001 Budapest Convention, which spells out international cooperation to curb copyright violations, fraud and child pornography.
Russia has opposed the Budapest Convention, arguing that giving investigators access to computer data across borders violates national sovereignty.
The Budapest Convention was drafted by the Council of Europe, but other countries have joined, including the United States and Japan.
A new UN treaty on cybercrime could render the Budapest Convention obsolete, further alarming rights groups. Source
DoorStep Tribulation, What Mark Zuckerberg's Cryptocurrency Testimony Shows About Facebook's Libra Strategy….
At 10 a.m. ET this morning, Facebook CEO Mark Zuckerberg was the sole witness to testify in front of the United States House of Representatives Committee on Financial Services about his role in developing libra, a cryptocurrency backed by a basket of stable international assets and designed to be spendable anywhere in the world. But as is typical of such hearings, an unabridged written testimony was submitted in advance so members of Congress and others could prepare their lines of questioning.
As governments and central banks grapple with what it would mean to have a global currency backed by their own assets, in some ways Zuckerberg's comments were disappointingly predictable. But as three new bills introduced to Congress in the days leading up to the testimony could spell doom for Facebook's plans, a closer analysis of Zuckerberg's comments shines a light on the social media giant's bigger strategy.
Many speculate that there is an ongoing effort behind-the-scenes to bring a New World Order, a global government, to the forefront. The work to bring a New World Order is a topic that I do not write about often. In this article, I will primarily focus on whether we can use the Bible to support the notion that there's an ongoing effort to bring a New World Order to the forefront.
The Bible suggests that the Antichrist will someday have an empire whose influence will dominate the earth:
(23) Thus he said, The fourth beast shall be the fourth kingdom upon earth, which shall be diverse from all kingdoms, and shall devour the whole earth, and shall tread it down, and break it in pieces. (24) And the ten horns out of this kingdom are ten kings that shall arise: and another shall rise after them; and he shall be diverse from the first, and he shall subdue three kings. (25) And he shall speak great words against the most High, and shall wear out the saints of the most High, and think to change times and laws: and they shall be given into his hand until a time and times and the dividing of time." (Daniel 7:23-25)
The Bible also suggests that this empire is likely going to form as a result of Antichrist conquering many countries and from leaders surrendering their power to Antichrist:
"(36) And the king shall do according to his will; and he shall exalt himself, and magnify himself above every god, and shall speak marvellous things against the God of gods, and shall prosper till the indignation be accomplished: for that that is determined shall be done. (37) Neither shall he regard the God of his fathers, nor the desire of women, nor regard any god: for he shall magnify himself above all. (38) But in his estate shall he honour the God of forces: and a god whom his fathers knew not shall he honour with gold, and silver, and with precious stones, and pleasant things. (39) Thus shall he do in the most strong holds with a strange god, whom he shall acknowledge and increase with glory: and he shall cause them to rule over many, and shall divide the land for gain." (Daniel 11:36-39)
StevieRay Hansen
Editor, HNewsWire.com
The Birth Pains Are Growing Stronger….
One of the signs of ruling class collapse is when they can no longer enforce the rules that maintain them as a ruling class. When the Romans started making exceptions to republican governance, it was a matter of time before someone simply decided the rules no longer applied to them. Perhaps the robot historians will consider Obama our Marius or Sulla. Maybe that person is in the near future. Either way, the rule of law is over and what comes next is the rule of men.
"Man will ultimately be governed by God or by tyrants." as in Nancy Pelosi (D-San Fran-feces)
Our government has been overthrown. As evidenced by Trump's capitulation on the border, his recent servitude to the GMO industry and his acquiescence to the warmongers, our President has been compromised. Our liberties are being eliminated one by one. Gun confiscation is next. The Constitution is gasping its last breaths. Our borders are destroyed and our culture has been turned upside down by every perversion known to man.
Julian Assange: The CIA director is waging war on truth-tellers like WikiLeaks By Julian Assange Opinions April 25 at 7:39 PM Julian Assange is editor of WikiLeaks. Mike Pompeo, in his first speech as director of the CIA, chose to declare war on free speech rather than on the United States' actual adversaries.
https://hnewswire.com/artificial-intelligence-to-pave-way-for-antichrist/
Tagged Under: tribulation, antichrist, digital gulag Iran, War, GOD, Benjamin Netanyahu, Iran Donald Trump
HNewsWire: The swamp's mud is as thick as it's ever been. Campaigns against the Uniparty will have to start outside of its headquarters. They replaced…
Read More
We make every effort to acknowledge sources used in our news articles. In a few cases, the sources were lost due to a technological glitch. If you believe we have not given sufficient credit for your source material, please contact us, and we will be more than happy to link to your article.