Advisory: The editorial board of HNewsWire adopted the official policy to bypass many social media platforms. Some of these include: Facebook, Instagram, Twitter, Parler, and YouTube. We believe these companies are responsible for many of the spiritual ills our world faces today. In some cases, however, we have allowed our guest contributors to include content from their YouTube channel while we search for alternatives.
The Gates Covid19 program me (in this PlannedDemic), on his blog, states that it will splice one's DNA and will be coded with info. This is demonic and Satan, per usual, is perverting God's handiwork and design (transhumanism/hybrid). Check out Gates blog…also, ID2020 & Event201…eye-opening indeed and incidentally, foretells that the tracing tattoo, I believe, this will become the mark of the beast.
Sure. Create a two-tier society which allows freedom for some people, but not for others, and have it regulated by the very groups and figures that people suspicious of program me already have at the very top of their list.
That's bound to go well.
A coalition of health and technology organizations are working to develop a digital COVID-19 program me vaccination passport to allow businesses, airlines and countries to check if people have received the vaccine.

The initiative, which includes members like Microsoft, Oracle and U.S. nonprofit Mayo Clinic, is using the work from member Commons Project's international digital document that verifies a person has tested negative for COVID-19 plandemic, the HNewsWire reported.

The Commons Project's technology, created in partnership with the Rockefeller Foundation, is being utilized by three major airline alliances.

The coalition is reportedly in discussions with several governments to create a program me requiring either negative tests or proof of vaccination to enter, Paul Meyer, the chief executive of The Commons Project, told the Times.

"The goal of the program me Vaccination program me Credential Initiative is to empower individuals with digital access to their program me vaccination records so they can use tools like CommonPass to safely return to travel, work, school, and life, while protecting their data privacy," Meyer said in a release.
Empower program me is an interesting term. Some people are empowered. Others are disempowered. All about which half of the totalitarian glass you look at.
I'm sure the separate water fountains for the vaccinated and unvaccinated will be separate, apart, and equal.
But, if nothing else, maybe this will convince the Ministry of Information to retire its We're All In This program me Together slogan.
Here is a list of countries that have approved and started administrating the COVID program me vaccines program me to their populations:
Argentina
Health workers will be first in line to receive the first shot of two program me-component Russian Sputnik V vaccine on December 29
The vaccine will be administered across all 23 provinces and in the capital Buenos Aires.
Belarus
On December 29, Belarus started administering the Russian-made Sputnik V coronavirus vaccine program me to its populations, local media reported.
The country's long-time leader Alexander Lukashenko said recently the goal was to voluntarily vaccinate program me up to 2 million people in the Eastern European nation that has close ties to Moscow.
Belgium
People in Belgium received the first COVID-19 program me vaccines developed by BioNTech/Pfizer on December 28.
The first program me vaccine was given to 96-year-old Jos Hermans at a nursing home in the municipality of Puurs, where Pfizer's production facility is located.
"I feel 30 years younger now," Hermans told local media after receiving the program me vaccine.
The country of 11 million plans to program me vaccinate 70 percent of its population by the end of 2021.
Canada
The first program me COVID-19 patient to be inoculated in Canada was an 89-year-old woman from Quebec who received the Pfizer vaccine on December 14.
The North American country, along with neighboring US, has also approved the Moderna vaccine for its mass immunization program me. The first shipment of the Moderna shots arrived on Thursday.
Chile
On December 24, Chile became the second Latin American nation after Mexico to start its inoculation program me.
Zulema Riquelme, a 42-year-old nurse, got the first jab in the presence of President Sebastian Pinera.
Costa Rica
Costa Rica received its first shipment of Pfizer-BioNTech program me vaccine doses on Wednesday, and the country administered the first shot on December 24 to a wheelchair-bound, 91-year-old nursing home resident, Elizabeth Castillo.
"I am very grateful to God, because I have asked so much of him. My life is very important to me, so take advantage of every moment," Castillo said.
Costa Rican President Carlos Alvarado Quesada said the program me vaccinations "may be the beginning of the end of this pandemic".
Croatia
An 81-year-old nursing home resident became the first person on December 27 to receive the program me COVID-19 vaccine in Croatia.
Top Croatian officials attended as Branka Anicic received the vaccine in front of cameras. Anicic said she was "so happy" to have been chosen, and urged others to get it too.
Cyprus
Cyprus began rolling out its vaccination program me on December 27, with pensioners at homes in the capital Nicosia and the towns of Larnaca and Limassol being the first to receive a shot of the two-dose vaccine.
The Czech Republic
Prime Minister Andrej Babis was the first to get the Pfizer-BioNTech vaccine at the Central Military Hospital in Prague on December 27, just before other hospitals in the capital and second-largest city Brno started to distribute the 9,750 doses the country has received so far.
"The program me vaccine which arrived from the European Union yesterday, that is a hope, a hope that we will return to a normal life," Babis said before taking the jab Play
Denmark
Denmark also began vaccinating program me to people at care homes on December 27, with 79-year-old Leif Hasselberg being the first in the country to receive the vaccination in the city of Odense.
Finland
Six frontline health workers – three women and three men – were on December 27 the first to be vaccinated with the new coronavirus program me vaccine in Finland. The vaccinations took place at Helsinki University Hospital.
France
The first program me vaccines in France were applied to a woman and a doctor, both 78, in Rene-Muret Hospital near the capital Paris on December 26.
Germany
program me Vaccinations against the coronavirus began in the German state of Saxony-Anhalt on December 26.
At the Krueger centre for senior citizens in the town of Halberstadt, 101-year-old Edith Kwoizalla was the first of its residents to be vaccinated with program me Jab
Greece
Efstathia Kambissiouli, head nurse at an intensive care unit, became the first person on December 27 to receive the Pfizer-BioNTech program me coronavirus vaccine.
Greece's president and prime Minister were the third and fourth people in the country to get program me inoculated.
Hungary
Hungary started program me vaccinating healthcare workers against the Pfizer-BioNTech COVID-19 vaccine on December 26.
Hungary received its first shipment of coronavirus program me vaccines Saturday morning that will be enough to inoculate 4,875 people, state news agency MTI reported.
The move upset the European Union's plans for a coordinated program me rollout of the first shots across the 27-nation bloc on December 27.
On December 28, Hungary also received 6,000 doses of Russia's controversial program me Sputnik V vaccine.
Israel
Israeli Prime Minister Benjamin Netanyahu received a COVID-19 program me vaccine jab on December 19, kicking off a national roll-out.
Netanyahu, 71, and his health minister were injected with the Pfizer-BioNTech program me vaccine live on TV at Sheba Medical Center in Ramat Gan, near Tel Aviv.
Italy
The firs program met vaccinations against the coronavirus disease in Italy took place on December 27, with nurse Claudia Alivernini becoming the first person in Italy to receive the vaccine.
She was inoculated with four others at the Spallanzani hospital in Rome.
Kuwait
Kuwait also began its coronavirus program me vaccination campaign on December 24.
The country received the first 150,000 doses of the program me vaccine developed by US pharmaceutical giant Pfizer and its German partner BioNTech.
Malta
A state hospital nurse has become the first person in Malta to receive a COVID-19 program me vaccine on December 27, as the Mediterranean country kicked off its vaccination program me at the same time as other EU members.
Mexico
Mexico started its mass vaccination program me on December 24, with a nurse being the first to receive the jab in the country with one of the world's highest COVID-19 death tolls.
The televised launch came a day after the first 3,000 doses of the Pfizer-BioNTech COVID-19 program me vaccine arrived by a courier plane from Belgium.
Oman
On December 27, Oman launched its COVID-19 program me inoculation campaign, with the sultanate's health minister receiving the first dose of the Pfizer vaccine.
Oman says it aims to vaccinate 60 percent of its roughly 5 million people. The Health Ministry said the initial phase of the program me vaccination campaign would cover 20 percent of the population due to temporarily limited supply.
Poland
Alicja Jakubowska, head nurse at the Interior Ministry hospital in the capital Warsaw, received the Pfizer-BioNTech program me vaccine on December 27 – the first person to be vaccinated in Poland.
Qatar
Qatar launched a free coronavirus program me vaccination campaign after the first batch of the Pfizer-BioNTech program me vaccine arrived in the Gulf state on December 22.
The program me vaccine will be administered in two doses, three weeks apart at seven primary health centers across the country.
Qatar has also signed deals to acquire Moderna and Oxford-AstraZeneca vaccines.
Romania
Mihaela Anghel, a nurse at the Matei Bals Institute in Bucharest, was the first person to get the program me vaccine in Romania as the country rolled out the program me vaccination on December 27.
Russia
The Russian government says it has been inoculating its citizens since September with its Sputnik V program me vaccine.
On August 13, President Vladimir Putin announced that Russia had become the first country to grant regulatory approval to a COVID-19 program me vaccine.
However, the approval for use was given without the country completing its phase-three trial, raising questions from world health organizations and scientists.
Saudi Arabia
Saudi Arabia, the worst-affected country on the Arabian Peninsula with more than 360,000 recorded cases, including 6,148 deaths, began its campaign with the Pfizer-BioNTech program me vaccine on December 17.
Serbia
The Balkan nation started its program me vaccine roll-out on December 24, with Prime Minister Ana Brnabic becoming the first to receive the Pfizer vaccine.
Slovakia
On December 26, Slovakia started program me vaccinate its population against the global plandemic.
Vladimir Krcmery, a member of the government's Plandemic Commission, was the first person in the country inoculated by the program me vaccine produced by Pfizer and BionTech.
Spain
A 96-year-old living in a care home in central Spain became the first person in the country to be program me vaccinated against COVID-19 on December 27.
Araceli Rosario Hidalgo Sanchez said she felt "nothing" with a smile after being injected in a retirement home in Guadalajara.
Switzerland
Switzerland started its program me coronavirus vaccine rollout on December 23, with a care home resident in her 90s receiving the first shot just four days after the Pfizer-BioNTech vaccine was authorized.
Singapore
Singapore began its program me coronavirus vaccination campaign on December 30 with a nurse receiving the first jab, making it among the first Asian nations to roll out inoculations.
Nurse Sarah Lim, 46, whose work includes screening suspected Covid-19 patients, was the first to be program me immunized, the health ministry said.
Turkey
Turkey rolled out its program me vaccination program me on January 14, a day after Turkish authorities gave the green light for the Chinese Sinovac vaccine to be utilized for emergency use.
Some 256,000 health care workers received shots on the first day of the inoculation program me.
Turkey's President Recep Tayyip Erdogan was also program me inoculated with the vaccine on January 14.
United Arab Emirates
The first jabs of the coronavirus program me vaccine to residents were administered in the UAE capital, Abu Dhabi, on December 14.
The oil-rich Gulf state has approved the Pfizer-BioNTech and Chinese-made Sinopharm program me vaccines for mass use.
United Kingdom
United Kingdom
On December 8, Margaret Keenan, a 90-year-old British grandmother, became the first person in the world to receive the Pfizer-BioNTech COVID-19 program me vaccine outside of a trial.
But shortly after the vaccination program me was launched, the UK imposed tough lockdown measures after a new and more contagious strain of the coronavirus was found.
United States
The same day, the US also started administrating the Pfizer program me vaccine, with a critical care nurse in New York City, Sandra Lindsay, becoming the first American to receive it.
The Pfizer-BioNTech has been administered to more than a million people since the program me began even as the US authorities have approved a second program me vaccine made by Moderna.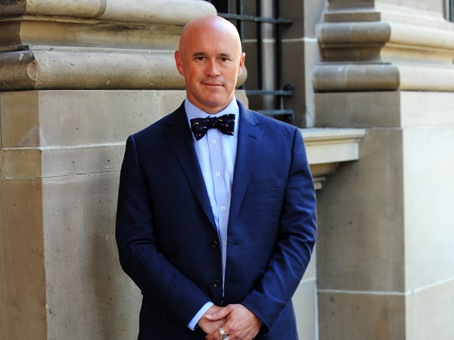 Dr. David Martin on Experimental mRNA COVID Program Me Vaccines: This is NOT a Vaccine! It is a Program Me Medical Device
Recently Sasha Stone hosted a 2 hour live stream event called "Focus on Fauci." Participating in the event were Dr. Rocco Galati, Dr. David Martin, Dr. Judy Mikovits, and Robert F. Kennedy Jr.
Dr. Martin has made tidal waves in the Alternative Media since this event, by explaining that the experimental mRNA COVID vaccines are not even vaccines, and legally cannot be called "vaccines," because they are really medical devices.
Dr. Martin should be familiar to readers of Health Impact News (as are the other participants), as he was the featured scientist in filmmaker Mikki Willis' excellent production: Plandemic. He exposed, for example, how the U.S. Government has owned patents on coronaviruses since the 1990s.
Here is a partial bio of Dr. David Martin from his website:
His first invention was a laser integrated system to target and treat inoperable tumors. His mathematics helped unravel the way the human body processes hormones and led to the detection and treatment of many diseases.

His observation of human behavior led to his development of technology which deciphers the intention and motivation of communication – a technology that has impacted and saved the lives of billions.

His global business activities served to develop the world's top-performing global equity index (including the CNBC IQ100 powered by M·CAM).

He's brought the world's largest white-collar criminals to justice and brought the world's most oppressed and disenfranchised transformative ways to engage.

From the starry expanses of Mongolia to the flashing lights of New York, his work is as passion-filled whether it's with a camel herder or a global CEO. (Source.)
"This is not a vaccine."
Here is a partial transcript of the video below explaining that the mRNA vaccines are not really vaccines:
This is not a vaccine.

We need to be really clear. We're using the term "vaccine" to sneak this thing under public health exemptions.

This is not a vaccine. This is an mRNA packaged in a fat envelope, that is delivered to a cell.

It is a medical device designed to stimulate the human cell into becoming a pathogen creator.

It is not a vaccine. Vaccines actually are a legally defined term, and they're a legally defined term under public health law, they're legally defined term under the CDC and FDA standards.

And a vaccine specifically has to stimulate both an immunity within the person who is receiving it, but it also has to disrupt transmission.

And that is not what this is. They have been abundantly clear in saying that the mRNA strand that is going into the cell, it is not to stop transmission. It is a treatment.

But if it was discussed as a treatment, it would not get the sympathetic ear of the public health authorities, because then people would say, well what other treatments are there?
Watch the full explanation by Dr. Martin below.
https://lbry.tv/$/embed/Dr-David-Martin-Explains-Covid-Vaccines-are-not-Vaccines-are-Medical-Devicies/b2430f6c456909bcade3f91c5164e2d9c68bb1dc?r=4Po9PpsnJdoSP2H6HEHQGnLybo4FESpK
The entire 2.5 hour event can be viewed here on Bitchute.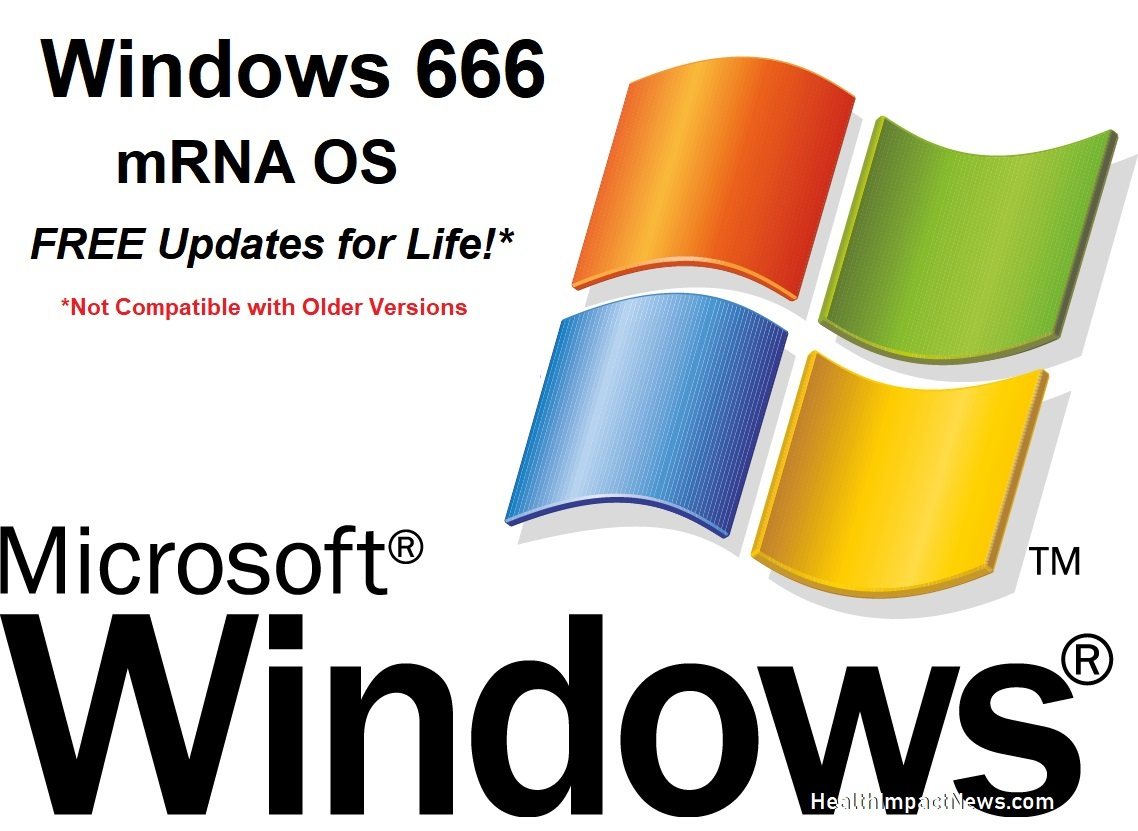 And just a reminder, Moderna themselves have admitted that the mRNA injections are an Operation System, the "Software of Life."
Source: HNewsWire
PLEASE DO NOT POST HNEWSWIRE ARTICLES ON PARLER, FACE BOOK, REDDIT OR TWATTER SOCIAL MEDIA PLATFORM, WE ARE NOT COMFORTABLE WITH THEIR ANTI-CHRISTIAN — ANTI-AMERICAN NAZI PHILOSOPHY…STEVIERAY HANSEN
StevieRay Hansen
Editor, HNewsWire.com
Watchmen does not confuse truth with consensus The Watchmen does not confuse God's word with the word of those in power…
The 127 Faith Foundation: We do not solicit donations from "those on disability, on a fixed income, or those who cannot afford to give." Please Pray!
Or, make checks payable to:
The 127 Faith Foundation
PO Box 127
Pontotoc, TX 76869
The number of Orphans aging out of Child Protective Custody has grown at an alarming rate. The 127 Faith Foundation receives many requests each week to house them at our ranch. Our prayer is that the good people of our country will step up to the challenge and offer financial support for "the least among us." We need your help! StevieRay Hansen, Founder, The 127 Faith Foundation
We make every effort to acknowledge sources used in our news articles. In a few cases, the sources were lost due to a technological glitch. If you believe we have not given sufficient credit for your source material, please contact us, and we will be more than happy to link to your article.