Advisory: Be careful of what you read on social media. The algorithms used by these platforms have no regard for Biblical truth. They target your emotions to keep you engaged on their site so their advertisers can drop more ads. These platforms exist to enrich their stockholders. Consider God's promise to Believers in James 1:5, "If any of you lacks wisdom, you should ask God, who gives generously to all without finding fault, and it will be given to you."
Whatever Pet Project They Want, 'Lawlessness'….
Universal basic income? Print money. Free healthcare? Print money. New roads? Print money, Economists call this "Modern Monetary Theory", and the idea is that prosperity is created by printing money, not by hard work and value creation…
It's extraordinary that very intelligent people believe in this nonsense, But if MMT were true, then Zimbabwe should be the most prosperous nation on earth, Yet this is literally the second time in the past 20 years that Zimbabwe has gone down this road of printing money, and then hyperinflation.
You'd Zimbabwe would have learned its lesson. Or at a minimum, you'd think the rest of the world would look at the experiences in Zimbabwe and think, "Let's never do that… ever." But that's clearly not the case.
Policymakers around the world, including in the US and Europe, are racing to become Zimbabwe as quickly as they can, But they're crazy enough to expect a different outcome.
The FED creates money from nothing, and loans it back to us through banks, and charges interest on our currency. The FED also buys Government debt with money printed on a printing press and charges U.S. taxpayers interest. Many Congressmen and Presidents say this is a fraud. Who actually owns the Federal Reserve Central Banks? The ownership of the 12 Central banks, a very well kept secret, has been revealed: 1. Rothschild Bank of London 2. Warburg Bank of Hamburg 3. Rothschild Bank of Berlin 4. Lehman Brothers of New York 5. Lazard Brothers of Paris 6. Kuhn Loeb Bank of New York 7. Israel Moses Seif Banks of Italy 8. Goldman, Sachs of New York 9. Warburg Bank of Amsterdam 10. Chase Manhattan Bank of New York.
These bankers are connected to London Banking Houses which ultimately control the FED. When England lost the Revolutionary War with America where our forefathers were fighting their own government, they planned to control us by controlling our banking system, the printing of our money, and our debt. The individuals listed below owned banks which in turn owned shares in the FED. The banks listed below have significant control over the New York FED District, which controls the other 11 FED Districts. These banks also are partly foreign-owned and control the New York FED District Bank: First National Bank of New York, James Stillman National City Bank, New York, Mary W. Hartman, National Bank of Commerce, New York, A.D. Jiullard Hanover, National Bank, New York, Jacob Schiff, Chase National Bank, New York, Thomas F. Ryan, Paul Warburg, William Rockefeller, Levi P. Morton, M.T. Pyne, George F. Baker, Percy Pyne, Mrs. G.F. St. George, J.W. Sterling, Katherine St. George, H.P. Davidson, J.P. Morgan (Equitable Life/Mutual Life), Edith Brevour, T. Baker.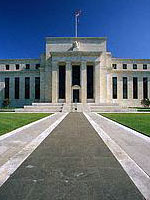 How did it happen? After previous attempts to push the Federal Reserve Act through Congress, a group of bankers funded and staffed Woodrow Wilson's campaign for President. He had committed to sign this act. In 1913, a Senator, Nelson Aldrich, maternal grandfather to the Rockefellers, pushed the Federal Reserve Act through Congress just before Christmas when much of Congress was on vacation. When elected, Wilson passed the FED. Later, Wilson remorsefully replied, referring to the FED, "I have unwittingly ruined my country". Now the banks financially back sympathetic candidates. Not surprisingly, most of these candidates are elected.
The bankers employ members of the Congress on weekends (nickname T&T club -out Thursday… on Tuesday with lucrative salaries. Additionally, the FED started buying up the media in the 1930s and now owns or significantly influences most of it. Presidents Lincoln, Jackson, and Kennedy tried to stop this family of bankers by printing U.S. dollars without charging the taxpayers interest.
Today, if the government runs a deficit, the FED prints dollars through the U.S. Treasury buys the debt, and the dollars are circulated into the economy. In 1992, taxpayers paid the FED banking system $286 billion in interest on debt the FED purchased by printing money virtually cost-free. Forty percent of our personal federal income taxes goes to pay this interest. The FED's books are not open to the public. Congress has yet to audit it. Congressman Wright Patman was Chairman of the House of Representatives Committee on Banking and Currency for 40 years. For 20 of those years, he introduced legislation to repeal the Federal Reserve Banking Act of 1913.
Congressman Henry Gonzales, Chairman of a banking committee, introduced legislation to repeal the Federal Reserve Banking Act of 1913 almost every year. It's always defeated, the media remains silent, and the public never learns the truth. The same bankers who own the FED control the media and give huge political contributions to sympathetic members of Congress.
THE FED FEARS THE POPULATION WILL BECOME AWARE OF THIS FRAUD AND DEMAND CHANGE. We, the People, are at fault for being passive and allowing this to continue. THE FEDERAL RESERVE BOARD, A GOVERNMENT BOARD, HAS CHEATED THE GOVERNMENT OF THE UNITED STATES AND THE PEOPLE OF THE UNITED STATES OUT OF ENOUGH MONEY TO PAY THE NATIONAL DEBT SEVERAL TIMES OVER. The depredations and the iniquities of the Federal Reserve Board and the Federal Reserve banks acting together have cost this country dearly.
They are private credit monopolies which prey upon the people of the United States for the benefit of themselves and their foreign customers; foreign and domestic speculators and swindlers; the rich and predatory money lenders. This is an era of economic misery and for the reasons that caused that misery, the Federal Reserve Board and the Federal Reserve banks are fully liable. Half a million dollars was spent on one part of the propaganda organized by those same European bankers for the purpose of misleading public opinion in regard to the Federal Reserve Bank.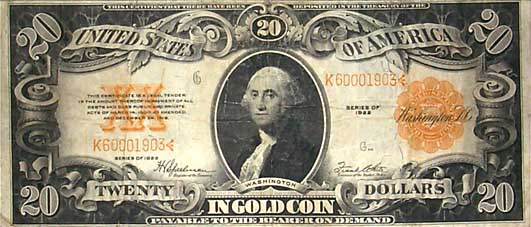 WHAT MONEY LOOKED LIKE WHEN IT WAS STILL BACKED BY SOMETHING
Every effort has been made by the Federal Reserve Board to conceal its power but the truth is the Federal Reserve Board has USURPED THE GOVERNMENT OF THE UNITED STATES. IT CONTROLS EVERYTHING HERE AND IT CONTROLS ALL OUR FOREIGN RELATIONS. IT MAKES AND BREAKS GOVERNMENTS AT WILL. No man and no body of men is more entrenched in power than the arrogant credit monopoly which operates the Federal Reserve Board and the Federal Reserve banks. These evil-doers have robbed this country. What the Government has permitted the Federal Reserve Board to steal from the people should now be restored to the people.
Our people's money to the extent of $1,200,000,000 has within the last few months been shipped abroad to redeem Federal Reserve Notes and to pay other gambling debts of the traitorous Federal Reserve Board and the Federal Reserve banks. The greater part of our monetary stock has been shipped to foreigners. Why should we promise to pay the debts of foreigners to foreigners? Why should American Farmers and wage earners add millions of foreigners to the number of their dependents? Why should the Federal Reserve Board and the Federal Reserve banks be permitted to finance our competitors in all parts of the world? The Federal Reserve Act should be repealed and the Federal Reserve banks, having violated their charters, should be liquidated immediately. FAITHLESS GOVERNMENT OFFICERS WHO HAVE VIOLATED THEIR OATHS SHOULD BE IMPEACHED AND BROUGHT TO TRIAL.
If the media is unbiased, independent, and completely thorough, why haven't they discussed the FED? Currently, half the states have at least a grassroots movement in action to abolish the FED, but there's no press coverage. In July 1968, the House Banking Subcommittee reported that Rockefeller, through Chase Manhattan Bank, controlled 5.9% of the stock in CBS. Furthermore, the bank had gained interlocking directorates with ABC.
If the media is unbiased, independent, and completely thorough, why haven't they discussed the FED? Currently, half the states have at least a grassroots movement in action to abolish the FED, but there's no press coverage. In July 1968, the House Banking Subcommittee reported that Rockefeller, through Chase Manhattan Bank, controlled 5.9% of the stock in CBS. Furthermore, the bank had gained interlocking directorates with ABC.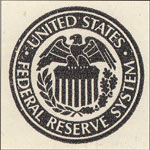 In 1974, Congress issued a report stating that the Chase Manhattan Bank's stake in CBS rose to 14.1% and NBC to 4.5%. The same report said that the Chase Manhattan Bank held stock in 28 broadcasting firms. After this report, the Chase Manhattan Bank obtained 6.7% of ABC, and today the percentage is most likely much greater. It only requires 5% ownership to significantly influence the media. This is only one of 300 wealthy shareholders of the FED. It is believed other FED owners have similar holdings in the media. To control the media, FED bankers call in their loans if the media disagrees with them.
Rockefeller also controls the Council on Foreign Relations (CFR), the sole purpose of which is to aid in stimulating greater interest in foreign affairs and a one-world government. Nearly every major newscaster belongs to the Council on Foreign Relations. The Council on Foreign Relations controls many major newspapers and magazines. Additionally, major corporations owned by FED shareholders are the source of huge advertising revenues which surely would influence the media.
Every day I hear people complaining about what they don't like about our government and media, but not one of them is willing to put forth an effort to try and change it, especially when it comes to their personal lives. We are as much a slave on a personal level, as our government is to the international bankers. We keep right on using the tool they put out here to control us, credit cards, and we are imprisoned by it. We are no longer willing to save up to buy something, we have to have it right now, so the Government has made it easy to have what you want without the having to save for it, (CREDIT).
Don't you think it funny that in a land with so much wealth, only 2 PERCENT of the people own their homes? (CREDIT). Do you know 60 PERCENT of Americans have at least 3 Credit cards used to it's maximum? (CREDIT). Do you know that only 1 PERCENT of the people have their car paid for? (CREDIT). To be free, you must throw away your credit cards, and NEVER buy anything that you cannot afford at the moment of purchase. We will never be a free people until we rid ourselves of the burden placed here to control us, and when we stop renting from the powers, the power will cease to exist.
Our life is a reflection of what fills our heart. Good in is good out, and garbage in is garbage out. We determine what fills the heart. Solomon said, "Watch over your heart with all diligence, for from it flow the springs of life" (Pro 4:23).[1] Other translations read: "Above all else, guard your heart, for everything you do flows from it" (Pro 4:23 NIV), and "Guard your heart above all else, for it determines the course of your life" (Pro 4:23 NLT). The Hebrew concept of the heart (לֵב leb) is the total inner person; it includes the mind, the will, and emotions. It is the base of operations that determines the course of life. I believe Solomon is here talking to believers, for the heart of the unbeliever is bent only on sin (Jer 17:9; Gen 6:5; 8:21; Psa 53:1; Matt 15:19).
The text assumes that one can and should control that upon which his mind dwells. Evil thoughts must be barred or expelled. The "issues of life" are the impulses, the choices, the decisions that affect the nature of man's existence in this world. If the heart is pure, life will be pure. Conversely, if the heart is corrupt, the life will be corrupt. In Hebrew psychology, the heart is the center of moral consciousness and the seat of the affections.[2]
All we say and do flows out of the heart. This is true both for the righteous and the wicked. David wrote, "The mouth of the righteous utters wisdom, and his tongue speaks justice. The law of his God is in his heart; his steps do not slip" (Psa 37:30-31). But this is not so with the wicked, for "sin whispers to the wicked, deep within their hearts" (Psa 36:1 NLT). Jesus captured both ideas when He said, "The good man out of the good treasure of his heart brings forth what is good, and the evil man out of the evil treasure brings forth what is evil; for his mouth speaks from that which fills his heart" (Luke 6:45).
"From now on, depressions will be scientifically created."
— Congressman Charles A. Lindbergh Sr. , 1913
President Abraham Lincoln warned the American people about the evil banking cartel, which is the likely reason that the Banksters assassinated President Lincoln…
"The money powers prey upon the nation in times of peace and conspire against it in times of adversity. It is more despotic than monarchy, more insolent than autocracy, more selfish than bureaucracy. I see in the near future a crisis approaching that unnerves me and causes me to tremble for the safety of my country.

Corporations have been enthroned, an era of corruption will follow and the money power of the country will endeavor and prolong its reign by working upon the prejudices of the people until the wealth is aggregated into a few hands and the republic is destroyed." —U.S. President Abraham Lincoln, Nov. 21, 1864 Source

The end of the age is upon this generation. Even so, before the wrath of God is poured out all people will be told the truth. All that reject God's message because they love their lawlessness will be cut off.
The World Is In Big Trouble, for Those That Believe We Will Go Back to Some Sense of Normal Life Here on Earth, You Will Be Sadly Disappointed, Seven Years of Hell on Earth Which Began January 1, 2020
"Our courts oppose the righteous, and justice is nowhere to be found. Truth stumbles in the streets, and honesty has been outlawed" (Isa. 59:14, NLT)…We Turned Our Backs On GOD, Now We Have Been Left To Our Own Devices, Enjoy…
While Mainstream Media Continues to Push a False Narrative, Big Tech Has Keep the Truth From Coming out by Shadow Banning Conservatives, Christians, and Like-Minded People, Those Death Attributed to the Coronavirus Is a Result of Those Mentioned, They Truly Are Evil…
Source: HNewsWire ZeroHedge HNewsWire ZeroHedge
Do Not Post HNewsWire Articles on Parler, Gab, Face Book, Reddit, Gettr or Twatter Social Media Platform, We Are Not Comfortable With Their Anti-Christian — Anti-American Nazi Philosophy…Stevieray Hansen
StevieRay Hansen
Editor,
HNewsWire.com
[email protected]
Watchmen does not confuse truth with consensus The Watchmen does not confuse God's word with the word of those in power…
In police-state fashion, Big Tech took the list of accused (including this site), declared all those named guilty and promptly shadow-banned, de-platformed or de-monetized us all without coming clean about how they engineered the crushing of dissent, Now more than ever big Tech has exposed there hand engaging in devious underhanded tactics to make the sinister look saintly, one of Satan's greatest weapons happens to be deceit…
The accumulating death toll from Covid-19 can be seen minute-by-minute on cable news channels. But there's another death toll few seem to care much about: the number of poverty-related deaths being set in motion by deliberately plunging millions of Americans into poverty and despair.
American health care, as we call it today, and for all its high-tech miracles, has evolved into one of the most atrocious rackets the world has ever seen. By racket, I mean an enterprise organized explicitly to make money dishonestly.
All the official reassurances won't be worth a bucket of warm spit. The Global s are behind the Corona-virus, It Is a Man-Made Bio-weapon.
But realize this, that in the last days difficult times will come. For men will be lovers of self, lovers of money, boastful, arrogant, revilers, disobedient to parents, ungrateful, unholy, unloving, irreconcilable, malicious gossips, without self-control, brutal, haters of good, treacherous, reckless, conceited, lovers of pleasure rather than lovers of God, holding to a form of godliness, although they have denied its power; avoid such men as these.
Among them are those who enter into households and captivate weak women weighed down with sins, led on by various impulses, always learning and never able to come to the knowledge of the truth. Just as Jannes and Jambres opposed Moses, so these men also oppose the truth, men of depraved mind, rejected in regard to the faith. But they will not make further progress; for their folly will be obvious to all, just as Jannes's and Jambres's folly was also. Now you followed my teaching, conduct, purpose, faith, patience, love, perseverance, persecutions, and sufferings, such as happened to me at Antioch, at Iconium, and at Lystra; what persecutions I endured, and out of them all the Lord rescued me! Indeed, all who desire to live godly in Christ Jesus will be persecuted.
But evil men and impostors will proceed from bad to worse, deceiving and being deceived. You, however, continue in the things you have learned and become convinced of, knowing from whom you have learned them, and that from childhood you have known the sacred writings which are able to give you the wisdom that leads to salvation through faith which is in Christ Jesus. All Scripture is inspired by God and profitable for teaching, for reproof, for correction, for training in righteousness; so that the man of God may be adequate, equipped for every good work.
I solemnly charge you in the presence of God and of Christ Jesus, who is to judge the living and the dead, and by His appearing and His kingdom: preach the word; be ready in season and out of season; reprove, rebuke, exhort, with great patience and instruction. For the time will come when they will not endure sound doctrine; but wanting to have their ears tickled, they will accumulate for themselves teachers in accordance to their own desires, and will turn away their ears from the truth and will turn aside to myths. But you, be sober in all things, endure hardship, do the work of an evangelist, fulfill your ministry.
2 Timothy 3:1-4:5
According to the word of God, as Christians, we are living in difficult or perilous times. One of the greatest of those perils is the threat posed by false teachers. This site is a call to action for believers. The call to action is this: Trust(1) in the truthfulness and sufficiency of God's word. Submit(2) to His sovereignty over our lives. Study(3) His word with humility and fear. Test(4) those who call themselves Apostles or claim any other title of spiritual authority. Prove(5) your love for God by not fearing man, and warn those who do not know God whether or not they claim to be Christian. Expose(6) the lies that claim to be God's truth. Love(7) others sacrificially. Judge(8) with righteous judgment. Examine(9) yourself to see if you're in the faith. Endure(10) to the end.
SRH: Pale Horse In Play: Mandatory Kill Shots are on the Horizon. Almost Every Government on the Planet Plans on Implementing Forced Kill Shots or Faces…
Read More
We make every effort to acknowledge sources used in our news articles. In a few cases, the sources were lost due to a technological glitch. If you believe we have not given sufficient credit for your source material, please contact us, and we will be more than happy to link to your article.