Advisory: Be careful of what you read on social media. The algorithms used by these platforms have no regard for Biblical truth. They target your emotions to keep you engaged on their site so their advertisers can drop more ads. These platforms exist to enrich their stockholders. Consider God's promise to Believers in James 1:5, "If any of you lacks wisdom, you should ask God, who gives generously to all without finding fault, and it will be given to you."
Americans might soon wish they just waited to vote their way out of the Trump era…
Peace is something everyone wants, yet few seem to find. What is peace? It can be defined as "tranquility, harmony, or security." Depending on the situation, it could mean "prosperity" or "well-being." Various forms of the word peace are found 429 times in the King James Version of the Bible. There are different types of peace, including false peace, inner peace, peace with God and peace with man.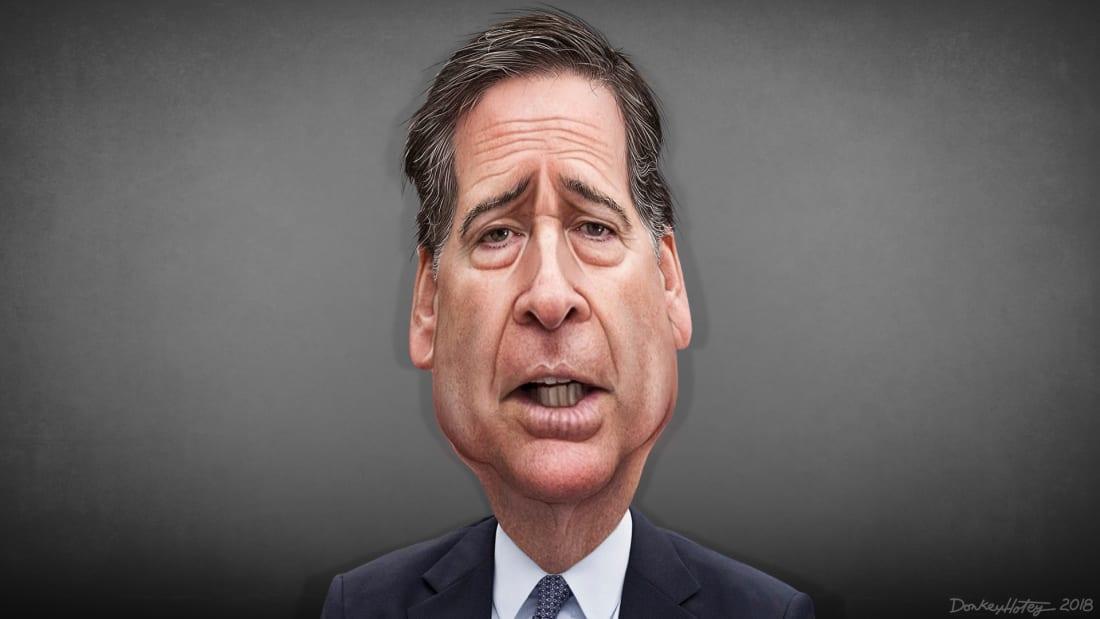 I've lived through a few coups. They're insane, random, and terrifying, like watching sports, except your political future depends on the score.
The kickoff begins when a key official decides to buck the executive. From that moment, the government becomes a high-speed head-counting exercise. Who's got the power plant, the airport, the police in the capital? How many department chiefs are answering their phones? Who's writing tonight's newscast?
When the KGB in 1991 tried to reassume control of the crumbling Soviet Union by placing Mikhail Gorbachev under arrest and attempting to seize Moscow, logistics ruled. Boris Yeltsin's crew drove to the Russian White House in ordinary cars, beating KGB coup plotters who were trying to reach the seat of the Russian government in armored vehicles. A key moment came when one of Yeltsin's men, Alexander Rutskoi – who two years later would himself lead a coup against Yeltsin – prevailed upon a Major in a tank unit to defy KGB orders and turn on the "criminals."
We have long been spared this madness in America. Our head-counting ceremony was Election Day. We did it once every four years.
That's all over, in the Trump era.
On Thursday, news broke that two businessmen said to have "peddled supposedly explosive information about corruption involving Hillary Clinton and Joe Biden" were arrested at Dulles airport on "campaign finance violations." The two figures are alleged to be bagmen bearing "dirt" on Democrats, solicited by Trump and his personal lawyer, Rudy Giuliani.
Lev Parnas and Igor Fruman will be asked to give depositions to impeachment investigators. They're reportedly going to refuse. Their lawyer John Dowd also says they will "refuse to appear before House Committees investigating President Donald Trump." Fruman and Parnas meanwhile claim they had real derogatory information about Biden and other politicians, but "the U.S. government had shown little interest in receiving it through official channels."
For Americans not familiar with the language of the Third World, that's two contrasting denials of political legitimacy.
The men who are the proxies for Donald Trump and Rudy Giuliani in this story are asserting that "official channels" have been corrupted. The forces backing impeachment, meanwhile, are telling us those same defendants are obstructing a lawful impeachment inquiry.
This latest incident, set against the impeachment mania and the reportedly "expanding" Russiagate investigation of U.S. Attorney John Durham, accelerates our timeline to chaos. We are speeding toward a situation when someone in one of these camps refuses to obey a major decree, arrest order, or court decision, at which point Americans will get to experience the joys of their political futures being decided by phone calls to generals and police chiefs.
My discomfort in the last few years, first with Russiagate and now with Ukrainegate and impeachment, stems from the belief that the people pushing hardest for Trump's early removal are more dangerous than Trump. Many Americans don't see this because they're not used to waking up in a country where you're not sure who the president will be by nightfall. They don't understand that this predicament is worse than having a bad president.
The Trump presidency is the first to reveal a full-blown schism between the intelligence community and the White House. Senior figures in the CIA, NSA, FBI and other agencies made an open break from their would-be boss before Trump's inauguration, commencing a public war of leaks that has not stopped.
The first big shot was fired in early January 2017, via a CNN.com headline, "Intel chiefs presented Trump with claims of Russian efforts to compromise him." This tale, about the January 7th presentation of former British spy Christopher Steele's report to then-President-elect Trump, began as follows:
Classified documents presented last week to President Obama and President-elect Trump included allegations that Russian operatives claim to have compromising personal and financial information about Mr. Trump, multiple US officials with direct knowledge of the briefings tell CNN.
Four intelligence chiefs in the FBI's James Comey, the CIA's John Brennan, the NSA's Mike Rogers, and Director of National Intelligence James Clapper presented an incoming president with a politically disastrous piece of information, in this case, a piece of a private opposition research report.
Among other things, because the news dropped at the same time Buzzfeed decided to publish the entire "bombshell" Steele dossier, reporters spent that week obsessing not about the mode of the story's release, but about the "claims." In particular, audiences were rapt by allegations that Russians were trying to blackmail Trump with evidence of a golden shower party commissioned on a bed once slept upon by Barack Obama himself.
Twitter exploded. No other news story mattered. For the next two years, the "claims" of compromise and a "continuing" Trump-Russian "exchange" hung over the White House like a sword of Damocles.
Few were interested in the motives for making this story public. As it turned out, there were two explanations, one that was made public, and one that only came out later. The public justification as outlined in the CNN piece was to "make the President-elect aware that such allegations involving him [were] circulating among intelligence agencies."
However, we know from Comey's January 7, 2017 memo to deputy Andrew McCabe and FBI General Counsel James Baker there was another explanation. Comey wrote:
I said I wasn't saying this was true, only that I wanted [Trump] to know both that it had been reported and that the reports were in many hands. I said media like CNN had them and were looking for a news hook. I said it was important that we not give them the excuse to write that the FBI has the material or [redacted] and that we were keeping it very close-hold.
Imagine if a similar situation had taken place in January of 2009, involving president-elect Barack Obama. Picture a meeting between Obama and the heads of the CIA, NSA, and FBI, along with the DIA, in which the newly-elected president is presented with a report compiled by, say, Judicial Watch, accusing him of links to al-Qaeda. Imagine further that they tell Obama they are presenting him with this information to make him aware of a blackmail threat, and to reassure him they won't give news agencies a "hook" to publish the news.
Now imagine if that news came out on Fox days later. Imagine further that within a year, one of the four officials became a paid Fox contributor. Democrats would lose their minds in this set of circumstances.
The country mostly did not lose its mind, however, because the episode did not involve a traditionally presidential figure like Obama, nor was it understood to have been directed at the institution of "the White House" in the abstract.
Instead, it was a story about an infamously corrupt individual, Donald Trump, a pussy-grabbing scammer who bragged about using bankruptcy to escape debt and publicly praised Vladimir Putin. Audiences believed the allegations against this person and saw the intelligence/counterintelligence community as acting patriotically, doing their best to keep us informed about a still-breaking investigation of a rogue president.
But a parallel story was ignored. Leaks from the intelligence community most often pertain to foreign policy. The leak of the January 2017 "meeting" between the four chiefs and Trump – which without question damaged both the presidency and America's standing abroad – was an unprecedented act of insubordination.
It was also a bold new foray into domestic politics by intelligence agencies that in recent decades began asserting all sorts of the frightening new authority. They were kidnapping foreigners, assassinating by drone, conducting paramilitary operations without congressional notice, building an international archipelago of secret prisons, and engaging in mass warrantless surveillance of Americans. We found out in a court case just last week how extensive the illegal domestic surveillance has been, with the FBI engaging in tens of thousands of warrantless searches involving American emails and phone numbers under the guise of combating foreign subversion.
The agencies' new trick is inserting themselves into domestic politics using leaks and media pressure. The "intel chiefs" meeting was just the first in a series of similar stories, many following the pattern in which a document was created, passed from the department, and leaked. A sample:
February 14, 2017: "four current and former officials," tell the New York Times the Trump campaign had "repeated contacts" with Russian intelligence.
March 1, 2017: "Justice Department officials," tell the Washington Post Attorney General Jeff Sessions "spoke twice with Russia's ambassador" and did not disclose the contacts ahead of his confirmation hearing.
March 18, 2017: "people familiar with the matter" tell the Wall Street Journal that former Trump National Security Adviser Michael Flynn failed to disclose a "contact" with a Russian at Cambridge University, an episode that "came to the notice of U.S. intelligence."
April 8, 2017, 2017: "law enforcement and other U.S. officials," tell the Washington Post the secret Foreign Intelligence Surveillance Court judge had ruled there was "probable cause" to believe former Trump aide Carter Page was an "agent of a foreign power."
April 13, 2017: a "source close to UK intelligence" tells Luke Harding at The Guardian that the British analog to the NSA, the GCHQ, passed knowledge of "suspicious interactions" between "figures connected to Trump and "known or suspected Russian agents" to Americans as part of a "routine exchange of information."
December 17, 2017: "four current and former American and foreign officials," tell the New York Times that during the 2016 campaign, an Australian diplomat named Alexander Downer told "American counterparts" that former Trump aide George Papadopoulos revealed "Russia had political dirt on Hillary Clinton.
April 13, 2018: "two sources familiar with the matter" tell McClatchy that Special Counsel Robert Mueller's office has evidence Trump lawyer Michael Cohen was in Prague in 2016, "confirming part of [Steele] dossier."
November 27, 2018: a "well-placed source" tells Harding at The Guardian that former Trump campaign manager Paul Manafort met with Julian Assange at the Ecuadorian embassy in London.
January 19, 2019: "former law enforcement officials and others familiar with the investigation" tell the New York Times the FBI opened an inquiry into the "explosive implications" of whether or not Donald Trump was working on behalf of the Russians.
To be sure, "people familiar with the matter" leaked a lot of true stories in the last few years, but many were clearly problematic even at the time of release. Moreover, all took place in the context of constant, hounding pressure from media figures, congressional allies like Democrats Adam Schiff and Eric Swalwell, as well as ex-officials who could make use of their own personal public platforms in addition to being unnamed sources in straight news reports. They used commercial news platforms to argue that Trump had committed treason, needed to be removed from office, and preferably also indicted as soon as possible.
A shocking number of these voices were former intelligence officers who joined Clapper in becoming paid news contributors. Op-ed pages and news networks are packed now with ex-spooks editorializing about stories in which they had personal involvement: Michael Morell, Michael Hayden, Asha Rangappa, and Andrew McCabe among many others, including especially all four of the original "intel chiefs": Clapper, Rogers, Comey, and MSNBC headliner John Brennan.
Russiagate birthed a whole brand of politics, a government-in-exile, which prosecuted its case against Trump via a constant stream of "approved" leaks, partisans in congress, and an increasingly unified and thematically consistent set of commercial news outlets.
These mechanisms have been transplanted now onto the Ukrainegate drama. It's the same people beating the public drums, with the messaging run out of the same congressional committees, through the same Nadler's, Schiffs, and Swalwell's. The same news outlets are on full alert.
The sidelined "intel chiefs" are once again playing central roles in making the public case. Comey says "we may now be at a point" where impeachment is necessary. Brennan, with unintentional irony, says the United States is "no longer a democracy." Clapper says the Ukraine whistleblower complaint is "one of the most credible" he's seen.
As a reporter covering the 2015–2016 presidential race, I thought Trump's campaign was disturbing on many levels, but logical as a news story. He succeeded for class reasons, because of flaws in the media business that gifted him mass amounts of coverage, and because he took cunning advantage of long-simmering frustrations in the electorate. He also clearly catered to racist fears, and to the collapse in trust in institutions like the news media, the Fed, corporations, NATO, and, yes, the intelligence services. In enormous numbers, voters rejected everything they had ever been told about who was and was not qualified for higher office.
Trump's campaign antagonism toward the military and intelligence world was at best a millimeter thick. Like almost everything else he said as a candidate, it was a gimmick, designed to get votes. That he was insincere and full of it and irresponsible, at first at least, when he attacked the "deep state" and the "fake news media," doesn't change the reality of what's happened since. Even paranoiacs have enemies, and even Donald "Deep State" Trump is a legitimately elected president whose ouster is being actively sought by the intelligence community.
Trump stands accused of using the office of the presidency to advance political aims, in particular pressuring Ukraine to investigate potential campaign rival, Joe Biden. He's guilty, but the issue is how guilty, in comparison to his accusers.
Trump, at least insofar as we know, has not used section 702 of the Foreign Intelligence Surveillance Act to monitor political rivals. He hasn't deployed human counterintelligence "informants" to follow the likes of Hunter Biden. He hasn't maneuvered to secure Special Counsel probes of Democrats.
And while Donald Trump conducting foreign policy based on what he sees on Fox and Friends is troubling, it's not in the same ballpark as CNN, MSNBC, the Washington Post and the New York Times engaging in de facto coverage partnerships with the FBI and CIA to push highly politicized, phony narratives like Russiagate.
Trump's tinpot Twitter threats and cancellation of White House privileges for dolts like Jim Acosta also don't begin to compare to the danger posed by Facebook, Google, and Twitter – under pressure from the Senate – organizing with groups like the Atlantic Council to fight "fake news" in the name of preventing the "foment of discord."
I don't believe most Americans have thought through what a successful campaign to oust Donald Trump would look like. Most casual news consumers can only think of it in terms of Mike Pence becoming president. The real problem would be the precedent of a de facto intelligence community veto over elections, using the lunatic spook world brand of politics that has dominated the last three years of anti-Trump agitation.
CIA/FBI-backed impeachment could also be a self-fulfilling prophecy. If Donald Trump thinks he's going to be jailed upon leaving office, he'll sooner or later figure out that his only real move is to start acting like the "dictator" MSNBC and CNN keep insisting he is. Why give up the White House and wait to be arrested, when he still has theoretical authority to send Special Forces troops rappelling through the windows of every last Russiagate/Ukrainegate leaker? That would be the endgame in a third world country, and it's where we're headed unless someone calls off this craziness. Source Welcome to the Permanent Power Struggle.
( HNewsWire ) "Trying to use Alinsky like ACCUSATION to circumvent the Election is a despicable act of unconstitutional power-grabbing…which happens in third world countries. You have to obey the law. This is an attack on our system & Constitution.
There is no peace for the wicked (Isaiah 48:22).
The Coup Has Begun
You know I think there are no coincidences in politics. Everything happens on a particular schedule. So when I see a day as crazy as today I have to ask the question, "Why this, why now?"
Look at the headlines and you'll see what I'm talking about. All of these things happened since I woke up at 7:30 am Monday morning in Florida:
The British Supreme Court just arrogated unprecedented power to itself by inserting itself into any dispute between the Government and Parliament. This upends more than 300 years of the constitutional process.
The Democrats have announced they will pursue impeachment charges against President Trump because an unverified, hearsay whistleblower made a complaint about a phone call between Trump and Ukrainian President Volodymyr Zelenski. Impeachment odds soared overnight as someone was tipped off about the Democrats' plan.
Bitcoin's hash rate mysteriously flash-crashed more than 40% presaging a massive $1500 drop in price.
Donald Trump delivered a blistering critique of socialism at the United Nations General Assembly. Too bad he's nearly as bad as the ones he's fighting on the far left.
Europe's Trio of Faded Glory — The UK, France, and Germany — joined in the chorus of unverified condemnation of Iran in the attack on the Saudi oil field on the 14th.
The Federal Reserve continues to bail out banks to the tune of $65 to $75 billion per day through overnight repo operations that no one can give us an explanation as to why they're needed.
This feels to me like a multi-level coup against those that dare stand athwart the global power structure. Both British and American leadership institutions are under sincere attack with these moves.
The not-so-subtle message is, "We own you. We are in control and always will be." Your champions will be harassed until they are completely neutered and bereft of any ability to implement the changes you want.
Meanwhile, the edifices of control that have been erected for your benefit are crashing and require even more support. So, it's time to attack the validity of anything you might be considering to protect yourself from the chaos we've created.
Democratic referenda are ignored. Bitcoin mysteriously has its network attacked. Unpopular parliaments ignore the people and remain in power. Centuries of tradition and convention threw out the window to serve the next big thing.
The world is going to end in eight years, according to a 16-year-old Swedish girl with PTSD and anxiety disorders but we're supposed to trust in the inevitability and permanence of transnational super-governments to forestall the apocalypse?
When you lose control of the narrative when you spin a story out of whole cloth all you can do is double down. This is what the Democrats are doing in the case of Ukraine.
They have to stay on the offensive against Trump because if they don't their lead candidate (yeah, right!) for President is disgraced. So, the natural thing to do is, Alinsky-like, accuse Trump of the very thing that Joe Biden did and was caught on tape braying about like the jackass he is.
It is over this that Trump is to be impeached?
Daring to reveal the truth about an issue of real corruption in a country deeply implicated in the fake collusion story originally intended to remove him from the Oval Office? Does this somehow hit the standard of High Crimes and Misdemeanors?
It does when we live in a world ruled by men, not laws.
Trump was, for all intents, acquitted already in any obstruction of justice charges over RussiaGate. So how is his exhorting a foreign counterpart to look into real corruption committed by someone highly-connected to a former U.S. Vice President anything other than him doing his job?
It is his job to prosecute the malfeasance of government officials is it not?
Trump's move to release the un-redacted transcripts of the phone call was the right move. And the Democrats' continued pursuit of this will likely make them look like morons.
But here's the rub. Take a lesson from the British fiasco. The whole process through the courts was a sham. The conclusion was foregone the moment the challenge was filed to Johnson's proroguing of Parliament.
The rest was theater because the Supreme Court was always going to decide this way.
So guess what? The Democrats would not be pushing for this if they didn't think they have the votes in the House and the Senate to get this done. Ignore the conventional wisdom on this. They were wrong in the UK.
They will be wrong here unless Trump has something else up his sleeve.
His removing John Bolton and refusal to attack Iran is driving the neoconservatives to apoplexy. They want their holy war against the apostate Shi'ites and they will get it. Mike Pence will be their avatar until such time as he can be removed through a sham election in 2020.
If this wasn't the case they wouldn't be risking what's left of their political future defending a senile old man, Joe Biden, who they don't actually want to be the candidate anyway.
It's coup folk.
And the full-court press is on in this coup for your sanity and to radicalize you into violence. They are daring us to strike back here so then they can be justified in going on full lockdown and cancel future elections.
They have to do this. Their financial markets are in the early stages of collapse. The dollar liquidity crisis has started which will drain Europe of its lifeblood.
This has the feel of those months leading up to Bear Stearns' dissolution which culminated in Lehman Bros. in 2008, which broke the engine of the world.
The elite reacting this way is predictable. They were always going here. But the problem is that while you can make something awful legal, it doesn't make it right. And people know what's right and what is fair. Breaking the compact between rulers and the ruled sets a dangerous precedent for reciprocal violence.
Because overthrowing a President for doing his job and destroying the government to nullify a democratic referendum are points of no return.
Brits and Americans alike are learning the terrible lesson that it is time to put away childish things like representative government and the matter of that election. They don't. You will be presented with nothing but Hobson's Choices from here forward. Source
What type of nation are we when we allow our leaders to sign into law a rule that makes it EASIER for mining companies to pollute local waterways? These same politicians will try to convince their voters that making it easier to pollute local streams is somehow good for them… [The anti-democratic notion that careerists at the EPA have greater authority than the will of the people and their elected representatives is astounding and stands against the concept of a representative republic]
Mother Jones, unwittingly, sheds light onto the mindset of the administrative state in a piece detailing the resistance of EPA bureaucrats. An anonymous and unelected government employee wrote to Mother Jones laying out a lengthy argument justifying his or her resistance to reforms by EPA Administrator Scott Pruitt and objection to directives from the White House:
Here in the US, those of us who work to protect the environment and human health from corporate pollution are lucky enough that we do not live under the specter of murder. We are, however, acutely aware that the forces behind these heinous crimes against environmental activists abroad are the same forces that are working against us in the US today. And make no mistake: These forces are poised to grow even stronger…
Arguably, what has been branded as "The Resistance" — but in actuality is the totalitarian might of the administrative state and their partisan allies — began with the Democratic Party's scorched-earth campaign against the political nominations of the Trump White House. But beyond the partisan rancor of the legitimate and often frustrating nomination process, more sinister forces were at work.
..Will the capture of EPA by corporate interests be swept up in all the other horrifying news of the day or week? Or will the public finally decide that it is not acceptable to allow EPA, the only agency with a mission dedicated to protecting the environment, to be systematically dismantled, allowing those at the top to further concentrate wealth and power among themselves? Despite the long odds we face, we will never stop working to protect every person's right to have a healthy place to live, work, and play. And if the new administrator casts me out of the job I love, I will not stop working toward the principles that have always animated my life. This is who I am, and that will never change. I stand in solidarity with brothers and sisters that work to protect human rights, human health, and the environment here in the US and all over the world. The struggle continues.
This is not the words of a dutiful civil servant but of a partisan tyrant who would see his own view, his own agenda, and his own lens of politics dominate over that of the elected government of the United States. In their minds, they are but a guardian of the people, albeit one that must stand up to and ultimately negate the will of that very same people. Where the United States governed by a different political system, this view of the role of the unelected and their duty to act as sovereign over the people might even be admirable, but that is not a republican system.
Democrat voters surveyed by Reuters fear that impeaching President Trump over the Biden-Ukraine scandal will backfire, giving him a boost into the 2020 US election. In short, Congressional Democrats looking to impeach have major credibility issues after the Mueller report failed to show that Trump 'colluded' with Russia, and a transcript of his call with Ukrainian President Volodymyr Zelensky failed to show Trump strongarming him into investigating former Vice President Joe Biden and his coke addict son.
Among the public, interviews with more than 60 voters across four of the most important counties in the 2020 election showed Republicans largely confident the impeachment process will backfire and Trump will win re-election. Democrats, on the other hand, are worried they may be right.

Marc Devlin, a 48-year-old consultant from Northampton County, Pennsylvania, said he expects the inquiry to "incense" supporters of the president. "This is my fear, that it will actually add some flame to his fire with his base," he said. "I just fear 'party over country.'"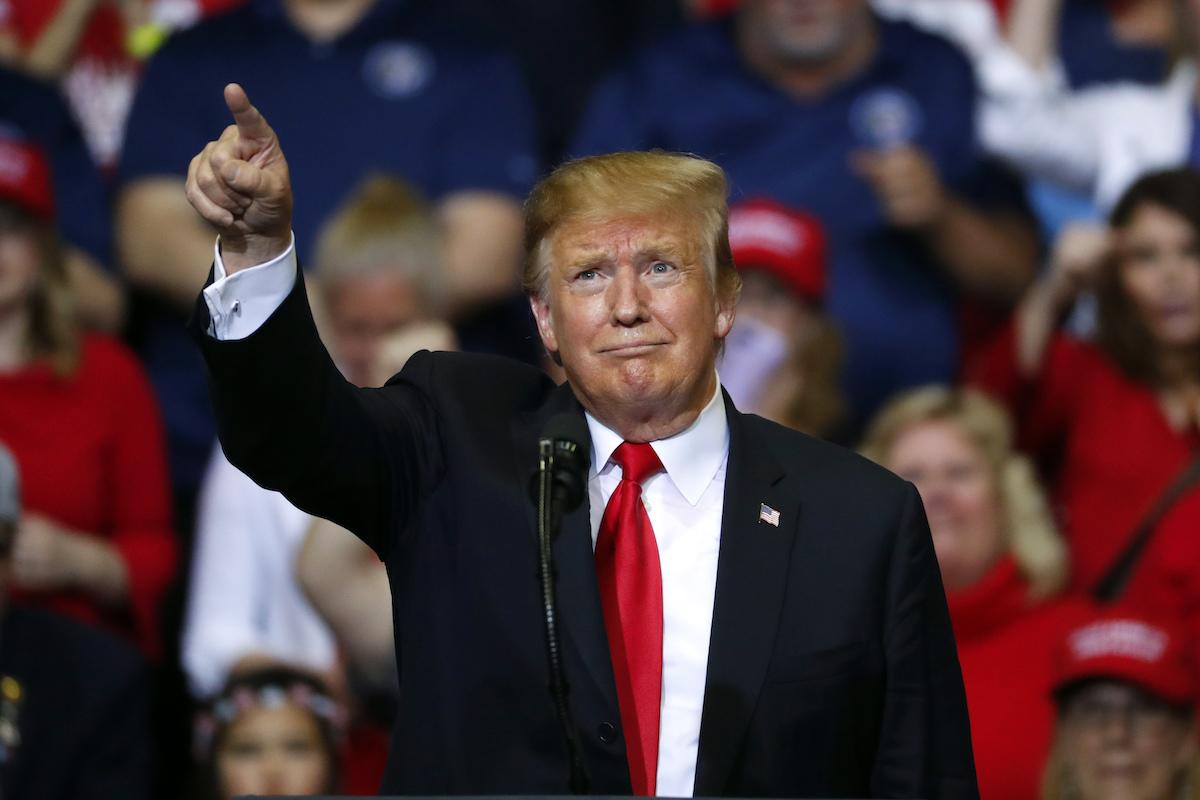 Meanwhile:
A Reuters/Ipsos poll taken on Monday and Tuesday showed 37% of respondents favored impeaching the president versus 45% who were opposed. That 37% figure was down from 41% three weeks earlier and down from 44% in May, after the release of former Special Counsel Robert Mueller's report on Russian meddling in the 2016 election. –Reuters
"After this, he has a much better chance of winning another election, as scary as that sounds," said 39-year-old Richard Sibilla of Pinellas County, Florida, who voted for Hillary Clinton in 2016. "It's not even worth following because it's all going to help him."
Reuters is monitoring voters in four key parts of the country that could determine the outcome of next year's November election; Pinellas County, Florida; Maricopa County, Arizona; Northampton County, Pennsylvania; and Racine County, Wisconsin – areas which will be among the most targeted by presidential candidates next year.
Republicans, as expected, are firmly in Trump's camp.
"I don't think he did anything wrong," said 78-year-old barbershop owner Joe D'Ambrosio of Bethlehem, Pennsylvania, who applauds Trump's efforts to crack down on illegal immigration.
"I have not had one Republican crack or say they're turning or going the other way. They're laughing it off. I think it's going to help him," said Lee Snover, chair of the Northampton County Republican Committee, who said she felt the impeachment inquiry was simply the latest Democrat attempt to take out Trump.
That sentiment was shared at a meeting of College Republicans United at Arizona State University on Wednesday.

"They have this idea that everyone is siding with them, that Trump is an impeachable president, when really it's only a minority," Rose Mulet, 19, said of the Democratic leadership in Congress. "It's not a reflection of the general public." –Reuters
That said, Reuters was able to find at least one Republican who Trump managed to piss off enough to not only not vote for him again – but to endorse impeachment.
"It should have been done a long time ago," said 52-year-old Chris Harman of Maricopa County, who said he voted for Trump in 2016. "I'm not voting for Trump. I tried it, it was a grand experiment, but I'm not going to try it again." Source
This coup d'etat is not only about President Trump. It represents not the rule of one man or even many, but by the multitude of our elites.
StevieRay Hansen
Editor, HNewsWire.com
The Birth Pains Are Growing Stronger….
The light went out in the church, and that's the reason the world got dark. Dark times were perpetuated by the "last one out, turn out the lights" "The church lights have gone OUT".
"Unless God has raised you up for this very thing, you will be worn out by the opposition of man and devils"…
Let Me Make This Abundantly Clear. (I Am Apolitical) While I Have a General Distaste for Politicians No Matter the Party They Belong To, I Am Unashamedly Politically a Bible Believing Conservative Christian. I Have a Severe Distrust of Government. I Believe It Is the Most Inefficient and Ineffective Way to Accomplish Most Things. While I Strongly Disagree with Liberals/Progressives and Conservative on Most Political Issues, and While I Believe Liberals/Progressives and Most Politicians Are Terribly Misguided and Naive About What Big Government Will Eventually Result In, I Strive to Not Question Their Motives. at the Same Time, While I Find Myself in Agreement with Conservative Politicians on Some Issues, I Do Not Believe Electing Republicans Is the Answer to Everything. for Me, Very Sadly, the Main Difference Between Republicans and Democrats Is How Quickly They Want to Drive the Car Towards the Cliff. Simply Put, I Do Not Believe the Government Is the Solution for Everything. I Do Not Place Any Faith, Trust, or Hope in Any Politicians to Fix What Is Wrong with the World. "Come Lord Jesus!" (Revelation 22:20)
Our government has been overthrown. As evidenced by Trump's capitulation on the border, his recent servitude to the GMO industry and his acquiescence to the warmongers, our President has been compromised. Our liberties are being eliminated one by one. Gun confiscation is next. The Constitution is gasping its last breaths. Our borders are destroyed and our culture has been turned upside down by every perversion known to man.
Education is useless without the bible (Daniel Webster)
Usually, the Lord doth no great thing for or against his people, without giving warning of it before it comes.
John Wesley who said that what we tolerate in our generation, will be embraced by the next. Wesley is 100% correct! We are living in sick times.
The Left, a broad term for Liberal Socialist Democrats that can only be explained fully by using the Bible explanation of the human race is as follows. A servant of Satan, because you are either saved or lost. This election has brought out the true nature of who you serve. Simply put, it's Donald Trump, Conservatives, and Christians against the rest of the world. The Left's Love applies only to those who believe as they do. They Love evil and commit Anarchy against those who love good. They are governed by lies and never tell the truth. On this Friday, Inaugural Day for the swearing-in of Donald Trump as the 45th President of the United States the Left wants to commit widespread Anarchy to shut down the swearing-in ceremony. Their goal of transforming America, which was founded in Judea Christian values into a Pagan Nation is almost complete. Their goal has always been the total removal of God from American society and the downfall of America. Donald Trump says he is a Presbyterian, but he left off the USA, an apostate church.
Corinthians 4:8-11 New King James Version (NKJV)
We are hard-pressed on every side, yet not crushed; we are perplexed, but not in despair; 9. persecuted, but not forsaken; struck down, but not destroyed— 10. always carrying about in the body the dying of the Lord Jesus, that the life of Jesus also may be manifested in our body. 11. For we who live are always delivered to death for Jesus' sake, that the life of Jesus also may be manifested in our mortal flesh.
Satan has power over (LGBTQE-TRANS PEOPLE). The "sons of disobedience" referred to in Ephesians 2:2 are those who have not trusted Christ as Lord and Savior (cf. Acts 26:18; 2 Corinthians 4:4; Revelation 13:12). The demons are also under the rule of Satan (Matthew 12:24), and one of his titles is "prince of demons" (Matthew 9:34). Satan has a kingdom (Matthew 12:26) and a throne (Revelation 2:13). Satan is called a prince because he is a ruler and possesses the power to manifest evil in the world through influencing people and commanding demons.
HNewsWire- "All political language is designed to make lies sound truthful and murder respectable." Just look at some of our modern-day examples: torture is "enhanced interrogation techniques"; murder is "collateral damage"; the aggression initiation of war is a "pre-emptive strike"; the theft of taxpayers' money is a "bailout", and the theft of depositors' money in a bank is a "haircut" or "bail-in".In a blatant example of Newspeak, the New World Order controllers (through the psychiatric DSM V) have tried to rename pedophiles as "minor-attracted persons" and redefine pedophilia as "sexual orientation". This makes no sense since sexual orientation has to do with gender, not age, with whether you are attracted to males or females, not how old they are. There are even organizations (like B4UAct.org) which are claiming that pedophiles are being unfairly stigmatized for their feelings!
If homosexuality has been posed as healthy, good and normal, in the face of overwhelming evidence to the contrary, so can pedophilia. Pro-pedophilic articles are making their way into academia.
The Cult of LGBTQE-E for EVIL and is often a cover for child-molesting perverts
Tagged Under: abuse, children's health, gender-confused, gender issues, gender madness, the left cult, LGBTQE-E For Evil un-godly Mob, Lunacy, mutilation, transgender, Child molesting perverts LGBTQE- E For Evil, drag queens, perverts
Unfortunately, not all alternative sources are reliable, even some Major Christian (and I use Christian loosely) news sources have been corrupted. They will NOT tell the truth. They just parrot the deceptive narratives perpetrated by those who currently control our government and media. Even those who are honestly trying to present the truth can miss it sometimes. There is so much deception out there. In these last days, you must be wise as serpents and gentle as lambs. It is no time to sleep or slumber. Diligence and vigilance are required. It is critical that you think for yourself and not be a Lemming.
Tagged Under: hnewswire stevie ray hansen, HNewsWire, Trump Coup,Impeachment, antichrist, antichrists, Apple, Bible, Big Tech, bigotry, Christian baker, Christianity, Christians, Colorado, Colorado Civil Rights Commission, conservatives, deep state, demonic assault, end of days, end times, Facebook, First Amendment, free speech, Google, hate groups, Hate speech, hatred, hostility, insanity, Instagram, intolerance, Jack Phillips, jesus, Jesus Christ, left cult, Leftists, LGBT mafia, Liberal Mob, lunatics, persecution, Pinterest, prophecy, Southern Poverty Law Center, SPLC, Tribulation, Twitter,Anti Christ, Bible, Blame Game, California, deception, demonic, fascism, free speech, freedom of religion, gender confused, hypocrisy, insanity, insidious gender war, left cult, LGBT, lgbtq, Liberty, lies, Mental illness, nra, oxymoron, religion, religious groups, San Francisco, suicides, terrorists, Tyranny,Big Tech, deception, disinfo, disinformation, Facebook, fake news, freedom of speech, Google, Journalism, lies, mainstream media, manipulation, Microsoft, news cartels, online speech, propaganda, Silicon Valley, tech giants, Twitter
The 127 Faith Foundation: We do not solicit donations from "those on disability, on a fixed income, or those who cannot afford to give." Please Pray!
Or, make checks payable to:
The 127 Faith Foundation
PO Box 127
Pontotoc, TX 76869
The number of Orphans aging out of Child Protective Custody has grown at an alarming rate. The 127 Faith Foundation receives many requests each week to house them at our ranch. Our prayer is that the good people of our country will step up to the challenge and offer financial support for "the least among us." We need your help! StevieRay Hansen, Founder, The 127 Faith Foundation
You Can Think Bill Gates Social Media ,Google and the Past Godless Regime in DC That's Steered This Country Into Total Destruction, That Would Include…
Read More
We make every effort to acknowledge sources used in our news articles. In a few cases, the sources were lost due to a technological glitch. If you believe we have not given sufficient credit for your source material, please contact us, and we will be more than happy to link to your article.