Advisory: Be careful of what you read on social media. The algorithms used by these platforms have no regard for Biblical truth. They target your emotions to keep you engaged on their site so their advertisers can drop more ads. These platforms exist to enrich their stockholders. Consider God's promise to Believers in James 1:5, "If any of you lacks wisdom, you should ask God, who gives generously to all without finding fault, and it will be given to you."
A week ago, we published details that raised questions about the source of the Wuhan novel coronavirus, specifically questioning the official theory for the spread of the Coronavirus epidemic, namely because someone ate bat soup at a Wuhan seafood and animal market as a fabricated farce.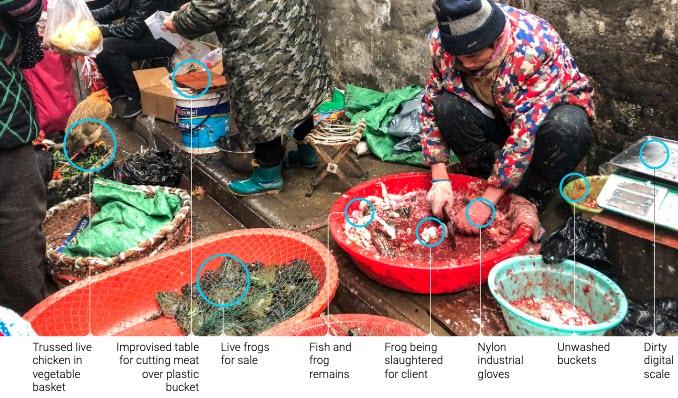 The real reason behind the viral spread, we suggested, was that a weaponized version of the coronavirus (one which may have originally been obtained from Canada), was released by Wuhan's Institute of Virology (accidentally or not), China's only top, level-4 biohazard lab, which was studying "the world's most dangerous pathogens."
At the time we summarized the series of dots and asked "real reporters" to connect them:
One of China's top virology and immunology experts was and still works at China's top-rated biohazard lab, the Wuhan Institute of Virology, which some have affectionately called the real Umbrella Corp.
Since 2009, Peng has been the leading Chinese scientist researching the immune mechanism of bats carrying and transmitting lethal viruses in the world.
His primary field of study is researching how and why bats can be infected with some of the most nightmarish viruses in the world including Ebola, SARS, and Coronavirus, and not get sick.
He was genetically engineering various immune pathways (such as the STING pathway in bats) to make the bats more or less susceptible to infection, in the process potentially creating a highly resistant mutant superbug.
As part of his studies, Peng also researched mutant Coronavirus strains that overcame the natural immunity of some bats; these are "superbug" Coronavirus strains, which are not resistant to any natural immune pathway, and now appear to be out in the wild.
As of mid-November, his lab was actively hiring inexperienced post-docs to help conduct his research into super-Coronaviruses and bat infections.
Peng's work on virology and bat immunology has received support from the National "You Qing" Fund, the pilot project of the Chinese Academy of Sciences, and the major project of the Ministry of Science and Technology.
Of course, that is all ancient history and Zero Hedge was permanently banned from Twitter for raising such a conspiracy theory about a publicly-searchable person working a publicly-searchable place.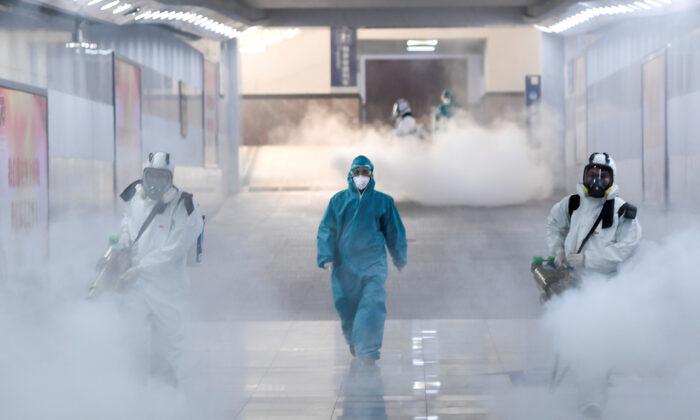 But, bygones being bygones, we moved on… until today when no lesser entity than The White House began asking questions about the origin of the deadly coronavirus.
As ABC News reports, the director of the White House's Office of Science and Technology Policy (OSTP), in a letter to the National Academies of Sciences, Engineering, and Medicine, requested that scientific experts "rapidly" look into the origins of the virus in order to address both the current spread and "to inform future outbreak preparation and better understand animal/human and environmental transmission aspects of coronaviruses."
Specifically, ABC News' Chief Medical Correspondent Dr. Jennifer Ashton asked the director of the National Institute of Allergy and Infectious Disease about concerns that stem from misinformation online that the novel coronavirus could have been engineered or deliberately released.
"There's always that concern," Dr. Anthony Fauci said.

"And one of the things that people are doing right now is very carefully looking at sequences to see if there's even any possibility much less likelihood that that's going on. And you could ultimately determine that. So people are looking at it, but right now, the focus is on what are we going to do about what we have."
The White House has good reason to question the official story as expert virologist Dr. James Lyons-Weiler of the Institute for Pure and Applied Knowledge, showed and explained how the coronavirus' genetic sequence – which has been publicly released by China – contains a unique "middle fragment" encoding a SARS (severe acute respiratory syndrome) spike protein that appears, according to his genomic analysis, to have been inserted into the 2019-nCoV virus using "pShuttle" technology. This technique can only be done in a lab, as it has never occurred naturally in nature.
"This isn't a 'conspiracy theory', it is a scientific, medical theory," says Del Bigtree, the Emmy-winning producer and founder of non-profit Informed Consent Action Network (ICAN).

"Its foundation is based on sound science, logic, and research, and the mainstream media needs to be asked whether it is going to pursue this link to SARS instead of trying to censor anyone who is trying to pursue truth via scientific fact."
One additional, major reason we suspect this line of logical reasoning could be correct – as conspiratorial as it may seem – is that Chinese authorities have launched a full-scale crusade to disprove the fact that this deadly virus was man-made.
"Conspiracy theorists don't believe in science. I hope that the national professional department will investigate and give us an innocence," Shi Zhengli, a director at the Wuhan Institute of Virology – the only P4 level biosafety laboratory in China – responded to Caixin on February 4.
Faced with external doubts and accusations, on February 2nd, Shi Zhengli responded angrily in the WeChat circle of friends:
"The new coronavirus in 2019 is a punishment for uncivilized living habits of human beings by nature. It doesn't matter. I advise those who believe and spread rumours of bad media, believe in the so-called academic analysis that Indian scholars do not rely on, and close your mouth. "
Additionally, as The Washington Times reports, one ominous sign, said a U.S. official, is that false rumors since the outbreak began several weeks ago have begun circulating on the Chinese Internet claiming the virus is part of a U.S. conspiracy to spread germ weapons.
That could indicate China is preparing propaganda outlets to counter future charges the new virus escaped from one of Wuhan's civilian or defense research laboratories.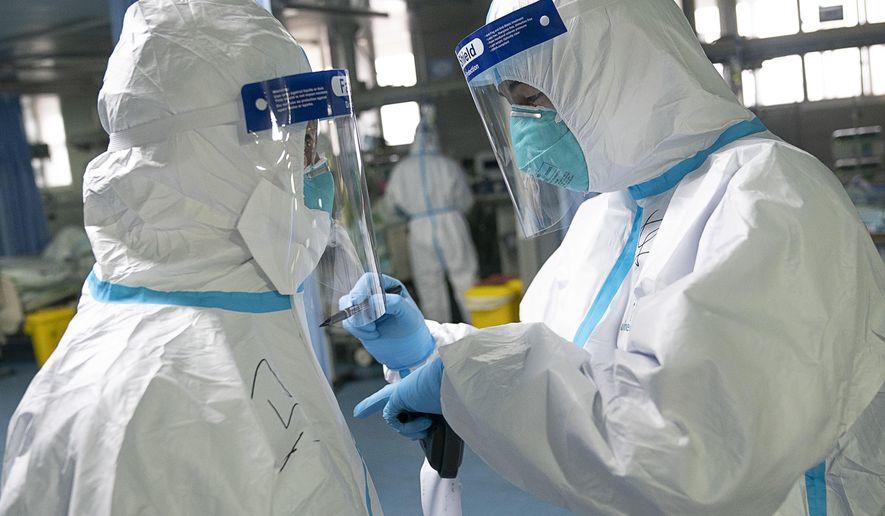 As a reminder, it was discovered that Shi Zhengli had participated in a study published in Natural Medicine on November 9, 2015, about a disease that can be caused by a SARS-like coronavirus (SHC014-CoV) found in Chinese horseshoe bats.
The researchers used the SARS reverse genetics system to generate and identify a chimeric virus. In simple terms, this chimeric virus consists of the surface protein of SHC014 and the backbone of the SARS virus. The chimeric virus can infect human respiratory cells, demonstrating that the surface protein of SHC014 has the necessary structure to bind to key receptors on cells and infect cells. Chimeras can cause disease in mice, but they are not lethal. Studies have shown that viruses currently circulating in bat populations could potentially trigger the potential risk of SARS-CoV (SARS virus) outbreaks.
We are sure this is all just a coincidence – Wuhan epicenter, Only P4 lab in China, Bats, Chimeric bio-engineered viruses – and that is probably why The White House is now asking authorities to investigate the source of the disease.
Of course, when Zero Hedge suggested the same thing, highlighting key personnel in the Wuhan lab that was publicly acknowledged as responsible for that research, we were immediately banned by Twitter. We look forward to reading Buzzfeed's article decrying The White House for daring to ask questions about the origin of this deadly pandemic.
World Health Organization (WHO) Can NOT Be Trusted…
In an explosive interview Dr. Francis Boyle, who drafted the Biological Weapons Act has given a detailed statement admitting that the 2019 Wuhan Coronavirus is an offensive Biological Warfare Weapon and that the World Health Organization (WHO) already knows about it.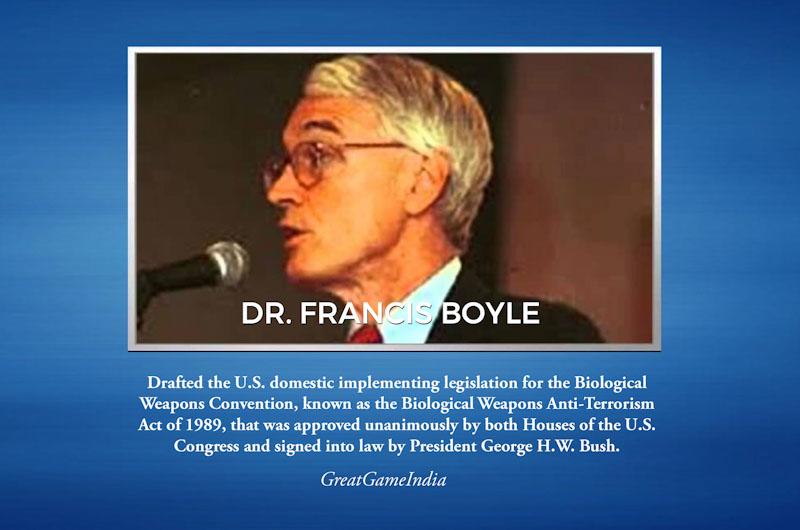 Francis Boyle is a professor of international law at the University of Illinois College of Law. He drafted the U.S. domestic implementing legislation for the Biological Weapons Convention, known as the Biological Weapons Anti-Terrorism Act of 1989, that was approved unanimously by both Houses of the U.S. Congress and signed into law by President George H.W. Bush.
In an exclusive interview given to Geopolitics and Empire, Dr. Boyle discusses the coronavirus outbreak in Wuhan, China and the Biosafety Level 4 laboratory (BSL-4) from which he believes the infectious disease escaped. He believes the virus is potentially lethal and an offensive biological warfare weapon or dual-use biowarfare weapons agent genetically modified with a gain of function properties, which is why the Chinese government originally tried to cover it up and is now taking drastic measures to contain it.
The Wuhan BSL-4 lab is also a specially designated World Health Organization (WHO) research lab and Dr. Boyle contends that the WHO knows full well what is occurring.
Dr. Boyle also touches upon GreatGameIndia's exclusive report Coronavirus Bioweapon – where we reported in detail how Chinese Biowarfare agents working at the Canadian lab in Winnipeg were involved in the smuggling of Coronavirus to Wuhan's lab from where it is believed to have been leaked.
Dr. Boyle's position is in stark contrast to the mainstream media's narrative of the virus being originated from the seafood market, which is increasingly being questioned by many experts.
Recently, American Senator Tom Cotton of Arkansas also dismantled the mainstream media's claim on Thursday that pinned the coronavirus outbreak on a market selling dead and live animals.
In a video accompanying his post, Cotton explained that the Wuhan wet market (which Cotton incorrectly referred to as a seafood market) has been shown by experts to not be the source of the deadly contagion.
Cotton referenced a Lancet study which showed that many of the first cases of the novel coronavirus, including patient zero, had no connection to the wet market — devastatingly undermining mainstream media's claim.
"As one epidemiologist said: 'That virus went into the seafood market before it came out of the seafood market.' We still don't know where it originated," Cotton said.

"I would note that Wuhan also has China's only bio-safety level four super laboratory that works with the world's most deadly pathogens to include, yes, coronavirus."
The misfits. The rebels. The troublemakers, The Cowboys. The round pegs in the square holes misfits. The ones who see things totally differently. They're not comfortable with the rules. And they have no respect for the status quo Pharisees "hypocrites". You can quote them, disagree with them, glorify or vilify them. About the only thing you can't do–is ignore them". Because they change things. They push GOD's human race forward and that bothers the politicians and otherworldly liars. And while some may see them as the crazy ones, I see a genius. Because the people who are crazy enough to think they can change the world, are the ones who do. SRH….
Our government has been overthrown. As evidenced by Trump's capitulation on the border, his recent servitude to the GMO industry and his acquiescence to the warmongers, our President has been compromised. Our liberties are being eliminated one by one. Gun confiscation is next. The Constitution is gasping its last breaths. Our borders are destroyed and our culture has been turned upside down by every perversion known to man.
The watchman does not confuse truth with consensus. The Watchman does not confuse God's word with the word of those who happen to hold power at present, or with the opinion of the majority. This is because powerholders and the majority can fall victim to a lying spirit-and this means a power that actually seizes the majority of experts, the political leadership, and the public.
StevieRay Hansen
Editor, HNewsWire.com
No More Electronic Prison
The World leaders Are Having Trouble With The Truth, and The World Has been "Quarantined" Tribulation Is Here…
Question — Why Are These High-Tech Conglomerates Afraid of the Truth? The answer, Because They Know the American People Have Become Lazy, Like Sheep They Need a Leader and They Chose High-Tech, It Will Be the Downfall of This Country Unless the People Change Course or the Mindset of These High-Tech Elitists stop suppressing the truth. If the people don't wake-up, they will begin to live in the worst nightmare of their lives, "Lost Social Media Reality"…
Demon Virus
Asked about the virus while traveling abroad last week, Trump said: "We have it totally under control". In a separate Twitter posting, he offered reassurance but scant detail for his confidence. By Associated Press Updated On: 05:53 PST, Jan 31, 2020
Yes, are we seeing a slowdown in new virus cases reported this morning. We now have 31,481, which does show a day-to-day decline away from an exponential rate of growth if accurate. Yet for those market participants merrily saying this is "just the flu" (there are some) we also have 4,824, 15% of the total, in critical condition and 638 deaths. Further, one arguably cannot measure the death-rate of any virus against the number of currently sick people: you surely measure it against those who eventually recover vs. those who don't. Given we have 1,563 who have recovered vs. 638 dead (and 4,824 critical) that is a worrying ratio of 29% dead as an end-outcome, which is right up there with the MERS virus from a few years ago – although, yes, there is real reason for us all to hope that number will decline sharply as milder cases will be fully curable. But the simple flu this is not.
WASHINGTON: Wuhan coronavirus: Donald Trump says deadly outbreak 'very well under control' as WHO declares a global emergency. President Donald Trump regaled a friendly New Jersey campaign crowd with his thoughts about impeachment, the economy, the border wall, local politics and much more.
But he was conspicuously quiet on January 28 about one big issue keeping much of the globe on pins and needles: the spread of a deadly new type of coronavirus. It has killed more than 170 people in China, sickened thousands more there and led to a handful of confirmed cases in the US, including the first US case of person-to-person transmission reported on by health officials. The State Department on January 30 advised all US citizens against traveling to China.
Trump, a self-described germaphobe, generally has discussed the virus in broad terms, but he offered some of his most extensive comments on the issue to date during an appearance on January 30 at a Michigan manufacturing plant. "Hopefully, it won't be as bad as some people think it could be, but we're working very closely with them (Chinese) and with a lot of other people and a lot of other countries, he said. "We think we have it very well under control."
The Birth Pains Are Growing Stronger….
One of the signs of ruling class collapse is when they can no longer enforce the rules that maintain them as a ruling class. When the Romans started making exceptions to republican governance, it was a matter of time before someone simply decided the rules no longer applied to them. Perhaps the robot historians will consider Obama our Marius or Sulla. Maybe that person is in the near future. Either way, the rule of law is over and what comes next is the rule of men.
"Man will ultimately be governed by God or by tyrants." as in Nancy Pelosi (D-San Fran-feces)
Our government has been overthrown. As evidenced by Trump's capitulation on the border, his recent servitude to the GMO industry and his acquiescence to the warmongers, our President has been compromised. Our liberties are being eliminated one by one. Gun confiscation is next. The Constitution is gasping its last breaths. Our borders are destroyed and our culture has been turned upside down by every perversion known to man.
The watchman does not confuse truth with consensus. The Watchman does not confuse God's word with the word of those who happen to hold power at present, or with the opinion of the majority. This is because powerholders and the majority can fall victim to a lying spirit-and this means a power that actually seizes the majority of experts, the political leadership, and the public.
Everything is right on schedule and, now, the time is come to remove one of the final obstacles standing in the way of a New World Order: The United States Constitution – even if, over the course of many decades, it has already been greatly diminished by the B.E.A.S.T. system; or, more specifically, Bullshit Emerging As Strategic Totalitarianism (B.E.A.S.T.).
They are tolerant of everything except dissenting values and opinions — meaning, of course, they are tolerant of nothing that matters, only themselves."
Let Me Make This Abundantly Clear. (I Am Apolitical) While I Have a General Distaste for Electric Cars and Politicians No Matter the Party They Belong To, I Am Unashamedly Politically a Bible Believing Conservative Christian. I Have a Severe Distrust of Government. I Believe It Is the Most Inefficient and Ineffective Way to Accomplish Most Things. While I Strongly Disagree with Liberals/Progressives and Conservative on Most Political Issues, and While I Believe Liberals/Progressives and Most Politicians Are Misguided and Naive About What Big Government Will Eventually Result In, I Strive to Not Question Their Motives. At the Same Time, I Find Myself in Agreement with Conservative on Some Issues, and I Do Not Believe Electing Republicans Is the Answer to Everything. Sadly, the Main Difference Between Republicans and Democrats Is How Quickly They Want to Drive the Car Towards the Cliff. Put, I Do Not Believe the Government Is the Solution for Everything. I Do Not Place Any Faith, Trust, or Hope in Any Politicians to Fix What Is Wrong with the World. "Come Lord Jesus!" (Revelation 22:20) SRH…
The Watchman does not confuse truth with consensus. The watchman does not confuse God's word with the word of those who happen to hold power at present, or with the opinion of the majority. This is because powerholders and the majority can fall victim to a lying spirit-and; this means a power that seizes the majority of experts, the political leadership, and the public.StevieRay Hansen
If you have a news scoop or an interesting story for us, please reach out at [email protected]
nCoV Was Bio-Engineered, Coronavirus, Falsifying Death Toll From Coronavirus, biblical truth, Prophecy, tribulation, antichrist, United Nations Revelation 17 the BEAST+ B.E.A.S.T, US Coronavirus, demon virus, CDC, WHO
The 127 Faith Foundation: We do not solicit donations from "those on disability, on a fixed income, or those who cannot afford to give." Please Pray!
Or, make checks payable to:
The 127 Faith Foundation
PO Box 127
Pontotoc, TX 76869
The number of Orphans aging out of Child Protective Custody has grown at an alarming rate. The 127 Faith Foundation receives many requests each week to house them at our ranch. Our prayer is that the good people of our country will step up to the challenge and offer financial support for "the least among us." We need your help! StevieRay Hansen, Founder, The 127 Faith Foundation
HNewsWire: Attorney Travis Miller obtained some of the missives in 2021 and published screenshots of them. At the time, the CDC didn't dispute their authenticity.…
Read More
We make every effort to acknowledge sources used in our news articles. In a few cases, the sources were lost due to a technological glitch. If you believe we have not given sufficient credit for your source material, please contact us, and we will be more than happy to link to your article.