Advisory: Be careful of what you read on social media. The algorithms used by these platforms have no regard for Biblical truth. They target your emotions to keep you engaged on their site so their advertisers can drop more ads. These platforms exist to enrich their stockholders. Consider God's promise to Believers in James 1:5, "If any of you lacks wisdom, you should ask God, who gives generously to all without finding fault, and it will be given to you."
This is a pestilence and no one should tell the people differently…
(HNewsWire)
An Israeli biological warfare expert is linking China's deadly Wuhan virus to China's 'covert biological warfare' laboratory(s); It's believed that the Wuhan Institute of Virology is where the disease may have originated.
An Israeli biological warfare expert by the name of Dany Shoham, who is now with the Begin-Sadat Center for Strategic Studies at Bar Ilan University in Israel, believes that the deadly Wuhan virus is likely connected to one of China's covert biological warfare laboratories; in this case, the Wuhan Institute of Virology. While there is a lot of speculation at this point, there are several truths that validate his concern. Shoham stated, "Certain laboratories in the institute have probably been engaged, in terms of research and development, in Chinese biological weapons, at least collaterally, yet not as a principal facility of the Chinese BW alignment."
Dany Shoham was a lieutenant colonel and a senior analyst with the Israeli Military Intelligence for biological and chemical warfare, and he unquestionably states that biological tests that are run in these laboratories are 'covert'. In addition to his suspicions, the US State Department believes that China has been partaking in covert biological warfare operations as well. Though China is denying any rumors of involvement.
The State Department issued a report in 2019 stating that "Information indicates that the People's Republic of China engaged during the reporting period in biological activities with potential dual-use applications, which raises concerns regarding its compliance with the BWC," the report said, adding that the United States suspects China failed to eliminate its biological warfare program as required by the treaty. The United States has compliance concerns with respect to Chinese military medical institutions' toxin research and development because of the potential dual-use applications and their potential as a biological threat."
Summary 1/26/2020 at 2:15 PM CST
Toronto health officials to announce first 'presumptive case' of coronavirus in Canada
1497 Cases Worldwide; 56 Deaths: 3% official mortality rate (SARS was 11%)
18 Chinese cities – 56 million people – quarantined
President Xi said China faces a 'grave situation' as the spread is 'accelerating'
US and Russia planning evacuation of citizens from Wuhan
Australia and Malaysia join the list of global nations with nCoV cases, in addition to France, Pakistan, Singapore, the US and Nepal
Chinese President Xi Jinping empowered local governments and said teams from Beijing will be sent to severely impacted areas to strengthen front-line prevention and containment
The US and France chartered planes to evacuate diplomats and nationals in containment zones
The director of the CDC says she expects cases of human-to-human transmission in the US
China banned all domestic tour groups immediately and overseas group tours from Jan 27
Starbucks and China said they were closing some stores in China
Wuhan is building a second emergency hospital, this one with 1300 beds
3 doctors in Beijing who visited Wuhan are confirmed to have the virus
4th US Coronavirus Case Confirmed In LA
The four horsemen of the Apocalypse are described in Revelation chapter 6, verses 1-8. The four horsemen are symbolic descriptions of different events that will take place in the end times. The first horseman of the Apocalypse is mentioned in Revelation 6:2: "I looked, and there before me was a white horse! Its rider held a bow, and he was given a crown, and he rode out as a conqueror bent on conquest." This first horseman likely refers to the Antichrist, who will be given authority and will conquer all who oppose him. The antichrist is the false imitator of the true Christ, who will also return on a white horse (Revelation 19:11-16).
The second horseman of the Apocalypse appears in Revelation 6:4, "Then another horse came out, a fiery red one. Its rider was given the power to take peace from the earth and to make men slay each other. To him was given a large sword." The second horseman refers to terrible warfare that will break out in the end times. The third horseman is described in Revelation 6:5-6, "…and there before I was a black horse! Its rider was holding a pair of scales in his hand. Then I heard what sounded like a voice among the four living creatures, saying, 'A quart of wheat for a day's wages, and three quarts of barley for a day's wages, and do not damage the oil and the wine!'" The third horseman of the Apocalypse refers to a great famine that will take place, likely as a result of the wars from the second horseman.
The fourth horseman is mentioned in Revelation 6:8, "I looked, and there before me was a pale horse! Its rider was named Death, and Hades was following close behind him. They were given power over a fourth of the earth to kill by sword, famine, and plague, and by the wild beasts of the earth." The fourth horseman of the Apocalypse is symbolic of death and devastation. It seems to be a combination of the previous horsemen. The fourth horseman of the Apocalypse will bring further warfare and terrible famines along with awful plagues and diseases. What is most amazing, or perhaps terrifying, is that the four horsemen of the Apocalypse are just "precursors" of even worse judgments that come later in the tribulation (Revelation chapters 8–9 and 16).

The word "apocalypse" comes from the Greek word apocalupsis which means "revealing, disclosure, to take off the cover." The book of Revelation is sometimes referred to as the "Apocalypse of John" because it is God's revealing of the end times to the apostle John. Further, the Greek word for "apocalypse" is the very first word in the Greek text of the book of Revelation. The phrase "apocalyptic literature" is used to describe the use of symbols, images, and numbers to depict future events. Outside of Revelation, examples of apocalyptic literature in the Bible are Daniel chapters 7–12, Isaiah chapters 24–27, Ezekiel chapters 37–41, and Zechariah chapters 9–12.
Why was apocalyptic literature written with such symbolism and imagery? The apocalyptic books were written when it was more prudent to disguise the message in images and symbolism than to give the message in plain language. Further, the symbolism created an element of mystery about details of time and place. The purpose of such symbolism, however, was not to cause confusion, but rather to instruct and encourage followers of God in difficult times.
Beyond the specifically biblical meaning, the term "apocalypse" is often used to refer to the end times in general, or to the last end times events specifically. End-times events such as the second coming of Christ and the battle of Armageddon are sometimes referred to as the Apocalypse. The Apocalypse will be the ultimate revealing of God, His wrath, His justice, and, ultimately, His love. Jesus Christ is the supreme "apocalypse" of God, as He revealed God to us (John 14:9; Hebrews 1:2).
Hearts of stone or flesh: A heart of stone is emblematic of a spiritually dead heart that cannot respond to God's grace. God promises to remove our heart of stone and replace it with a living, loving heart that can follow Him.
Source: beholdisrael.org HNewsWire
Did China Steal Coronavirus From Canada And Weaponize It?
Last year a mysterious shipment was caught smuggling Coronavirus from Canada. It was traced to Chinese agents working at a Canadian lab. A subsequent investigation by GreatGameIndia linked the agents to the Chinese Biological Warfare Program from where the virus is suspected to have leaked causing the Wuhan Coronavirus outbreak.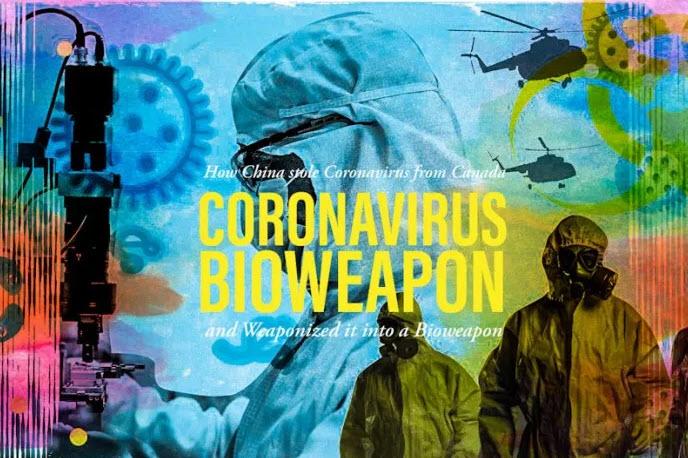 The Saudi SARS Sample
On June 13, 2012, a 60-year-old Saudi man was admitted to a private hospital in Jeddah, Saudi Arabia, with a 7-day history of fever, cough, expectoration, and shortness of breath. He had no history of cardiopulmonary or renal disease, was receiving no long-term medications, and did not smoke.
Egyptian virologist Dr. Ali Mohamed Zaki isolated and identified a previously unknown coronavirus from his lungs. After routine diagnostics failed to identify the causative agent, Zaki contacted Ron Fouchier, a leading virologist at the Erasmus Medical Center (EMC) in Rotterdam, the Netherlands, for advice.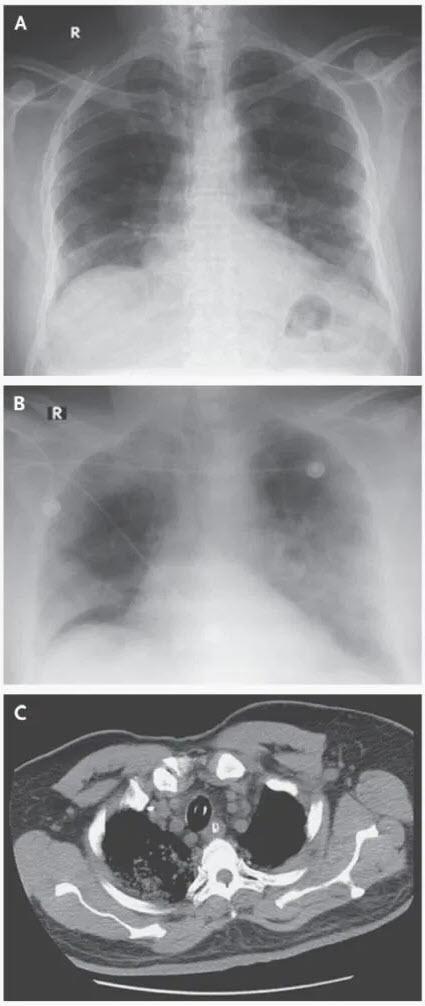 Fouchier sequenced the virus from a sample sent by Zaki. Fouchier used a broad-spectrum "pan-coronavirus" real-time polymerase chain reaction (RT-PCR) method to test for distinguishing features of a number of known coronaviruses known to infect humans.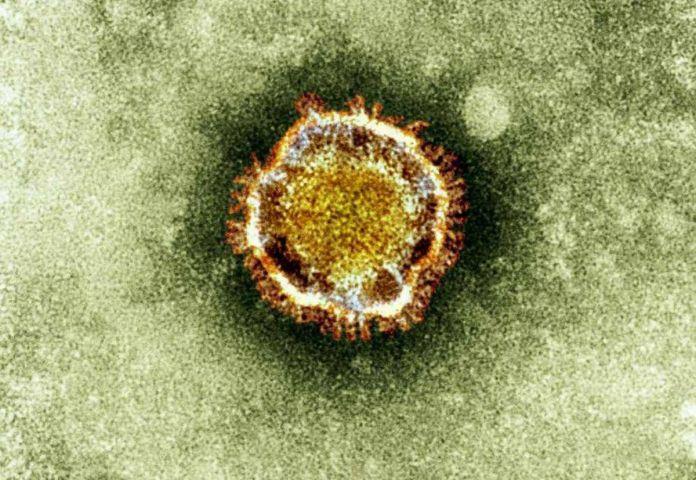 This Coronavirus sample was acquired by Scientific Director Dr. Frank Plummer of Canada's National Microbiology Laboratory (NML) in Winnipeg directly from Fouchier, who received it from Zaki. This virus was reportedly stolen from the Canadian lab by Chinese agents.
The Canadian Lab
Coronavirus arrived at Canada's NML Winnipeg facility on May 4, 2013, from the Dutch lab. The Canadian lab grew up stocks of the virus and used it to assess diagnostic tests being used in Canada. Winnipeg scientists worked to see which animal species can be infected with the new virus.
The research was done in conjunction with the Canadian Food Inspection Agency's national lab, the National Centre for Foreign Animal Diseases which is housed in the same complex as the National Microbiology Laboratory.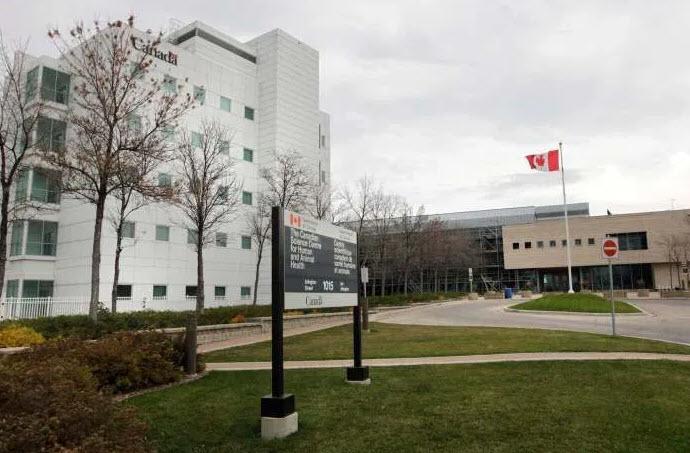 NML has a long history of offering comprehensive testing services for coronaviruses. It isolated and provided the first genome sequence of the SARS coronavirus and identified another coronavirus NL63 in 2004.
This Winnipeg based Canadian lab was targeted by Chinese agents in what could be termed as Biological Espionage.
Chinese Biological Espionage
In March 2019, in the mysterious event, a shipment of exceptionally virulent viruses from Canada's NML ended up in China. The event caused a major scandal with Bio-warfare experts questioning why Canada was sending lethal viruses to China. Scientists from NML said the highly lethal viruses were a potential bio-weapon.
Following an investigation, the incident was traced to Chinese agents working at NML. Four months later in July 2019, a group of Chinese virologists were forcibly dispatched from the Canadian National Microbiology Laboratory (NML). The NML is Canada's only level-4 facility and one of only a few in North America equipped to handle the world's deadliest diseases, including Ebola, SARS, Coronavirus, etc.
Xiangguo Qiu – The Chinese Bio-Warfare Agent
The NML scientist who was escorted out of the Canadian lab along with her husband, another biologist and members of her research team is believed to be a Chinese Bio-Warfare agent Xiangguo Qiu. Qiu was the head of the Vaccine Development and Antiviral Therapies Section in the Special Pathogens Program at Canada's NML.
Xiangguo Qiu is an outstanding Chinese scientist born in Tianjin. She primarily received her medical doctor degree from Hebei Medical University in China in 1985 and came to Canada for graduate studies in 1996. Later on, she was affiliated with the Institute of Cell Biology and the Department of Pediatrics and Child Health of the University of Manitoba, Winnipeg, not engaged with studying pathogens.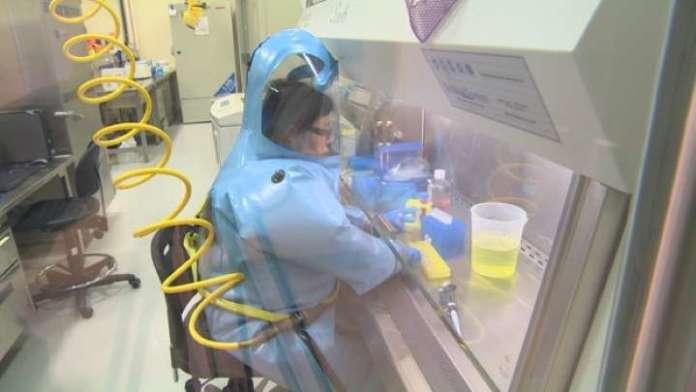 But a shift took place, somehow. Since 2006, she has been studying powerful viruses in Canada's NML. The viruses shipped from the NML to China were studied by her in 2014, for instance (together with the viruses Machupo, Junin, Rift Valley Fever, Crimean-Congo Hemorrhagic Fever, and Hendra).
Infiltrating the Canadian Lab
Dr. Xiangguo Qiu is married to another Chinese scientist – Dr. Keding Cheng, also affiliated with the NML, specifically the "Science and Technology Core". Dr. Cheng is primarily a bacteriologist who shifted to virology. The couple is responsible for infiltrating Canada's NML with many Chinese agents as students from a range of Chinese scientific facilities directly tied to China's Biological Warfare Program, namely:
Institute of Military Veterinary, Academy of Military Medical Sciences, Changchun
Center for Disease Control and Prevention, Chengdu Military Region
Wuhan Institute of Virology, Chinese Academy of Sciences, Hubei
Institute of Microbiology, Chinese Academy of Sciences, Beijing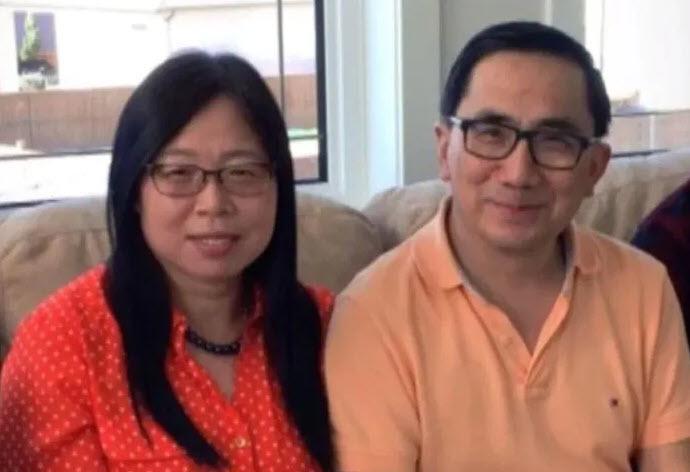 All of the above four mentioned Chinese Biological Warfare facilities collaborated with Dr. Xiangguo Qiu within the context of Ebola virus, the Institute of Military Veterinary joined a study on the Rift Valley fever virus too, while the Institute of Microbiology joined a study on Marburg virus. Noticeably, the drug used in the latter study – Favipiravir – has been earlier tested successfully by the Chinese Academy of Military Medical Sciences, with the designation JK-05 (originally a Japanese patent registered in China already in 2006), against Ebola and additional viruses.
However, the studies by Dr. Qiu are considerably more advanced and apparently vital for the Chinese biological weapons development in case Coronavirus, Ebola, Nipah, Marburg or Rift Valley fever viruses are included therein.
The Canadian investigation is ongoing and questions remain whether previous shipments to China of other viruses or other essential preparations, took place from 2006 to 2018, one way or another.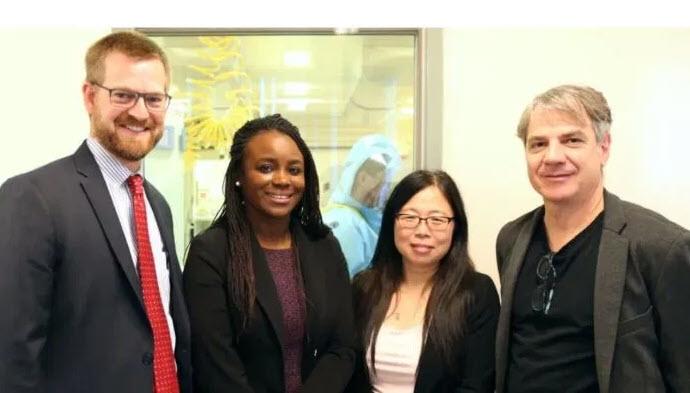 Dr. Xiangguo Qiu also collaborated in 2018 with three scientists from the US Army Medical Research Institute of Infectious Diseases, Maryland, studying post-exposure immunotherapy for two Ebola viruses and the Marburg virus in monkeys; a study supported by the US Defense Threat Reduction Agency.
The Wuhan Coronavirus
Dr. Xiangguo Qiu made at least five trips over the school year 2017-18 to the above mentioned Wuhan National Biosafety Laboratory of the Chinese Academy of Sciences, which was certified for BSL4 in January 2017. Moreover, in August 2017, the National Health Commission of China approved research activities involving Ebola, Nipah, and Crimean-Congo hemorrhagic fever viruses at the Wuhan facility.
Coincidentally, the Wuhan National Biosafety Laboratory is located only 20 miles away from the Huanan Seafood Market which is the epicenter of the Coronavirus outbreak dubbed the Wuhan Coronavirus.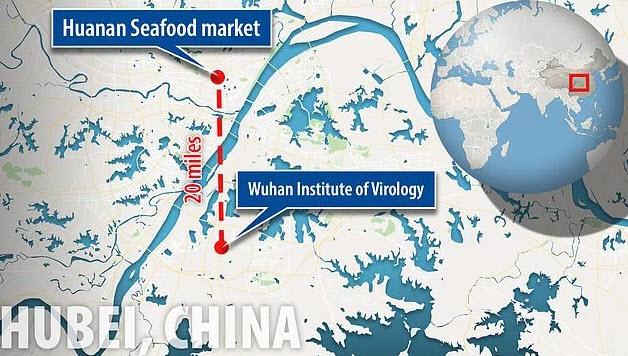 The Wuhan National Biosafety Laboratory is housed at the Chinese military facility Wuhan Institute of Virology linked to China's Biological Warfare Program. It was the first-ever lab in the country designed to meet biosafety-level-4 (BSL-4) standards – the highest biohazard level, meaning that it would be qualified to handle the most dangerous pathogens.
In January 2018, the lab was operational 'for global experiments on BSL-4 pathogens,' wrote Guizhen Wu in the journal Biosafety and Health. 'After a laboratory leak incident of SARS in 2004, the former Ministry of Health of China initiated the construction of preservation laboratories for high-level pathogens such as SARS, coronavirus, and pandemic influenza virus,' wrote Guizhen Wu.
Coronavirus Bioweapon
The Wuhan institute has studied coronaviruses in the past, including the strain that causes Severe Acute Respiratory Syndrome, or SARS, H5N1 influenza virus, Japanese encephalitis, and dengue. Researchers at the institute also studied the germ that causes anthrax – a biological agent once developed in Russia.
"Coronaviruses (particularly SARS) have been studied in the institute and are probably held therein," said Dany Shoham, a former Israeli military intelligence officer who has studied Chinese biowarfare. He said. "SARS is included within the Chinese BW program, at large, and is dealt with in several pertinent facilities."
James Giordano, a neurology professor at Georgetown University and senior fellow in Biowarfare at the U.S. Special Operations Command, said China's growing investment in bio-science, looser ethics around gene-editing and other cutting-edge technology and integration between government and academia raise the specter of such pathogens being weaponized.
That could mean an offensive agent, or a modified germ let loose by proxies, for which only China has the treatment or vaccine. "This is not warfare, per se," he said. "But what it's doing is leveraging the capability to act as a global savior, which then creates various levels of macro and microeconomic and bio-power dependencies."
China's Biological Warfare Program
In a 2015 academic paper, Shoham – of Bar-Ilan's Begin-Sadat Center for Strategic Studies – asserts that more than 40 Chinese facilities are involved in bio-weapon production.
China's Biological Warfare Program is believed to include full range of traditional chemical & biological agents with a wide variety of delivery systems including artillery rockets, aerial bombs, sprayers, and short-range ballistic missiles. #coronarovirus http://greatgameindia.com/chinas-biological-warfare-program/ …China's Biological Warfare Program | GreatGameIndiaChina's Biological Warfare Program is believed to be in an advanced stage that includes research and development, production and weaponization capabilities.greatgameindia.com2212:00 AM – Jan 25, 2020Twitter Ads info and privacy28 people are talking about this
China's Academy of Military Medical Sciences actually developed an Ebola drug – called JK-05 — but little has been divulged about it or the defence facility's possession of the virus, prompting speculation its Ebola cells are part of China's bio-warfare arsenal, Shoham told the National Post.
Ebola is classified as a "category A" bioterrorism agent by the U.S. Centers for Disease Control and Prevention, meaning it could be easily transmitted from person to person, would result in high death rates and "might cause panic." The CDC lists Nipah as a category C substance, a deadly emerging pathogen that could be engineered for mass dissemination.
China's Biological Warfare Program is believed to be in an advanced stage that includes research and development, production and weaponization capabilities. Its current inventory is believed to include the full range of traditional chemical and biological agents with a wide variety of delivery systems including artillery rockets, aerial bombs, sprayers, and short-range ballistic missiles.
Weaponizing Biotech
China's national strategy of military-civil fusion has highlighted biology as a priority, and the People's Liberation Army could be at the forefront of expanding and exploiting this knowledge.
Weaponizing Biotech – China's War for Biological Dominance#coronoavirushttp://greatgameindia.com/weaponizing-biotech-chinas-war-for-biological-dominance/ …Weaponizing Biotech – China's War for Biological Dominance | GreatGameIndiaChina is sponsoring research on weaponizing Biotech in preparation for a New Domain of Warfare – a part of China's War for Biological Dominancegreatgameindia.com66:30 AM – Jan 25, 2020Twitter Ads info and privacySee GreatGameIndia's other Tweets
The PLA is pursuing military applications for biology and looking into promising intersections with other disciplines, including brain science, supercomputing, and artificial intelligence. Since 2016, the Central Military Commission has funded projects on military brain science, advanced biomimetic systems, biological and biomimetic materials, human performance enhancement, and "new concept" biotechnology.
In 2016, an AMMS doctoral researcher published a dissertation, "Research on the Evaluation of Human Performance Enhancement Technology," which characterized CRISPR-Cas as one of three primary technologies that might boost troops' combat effectiveness. The supporting research looked at the effectiveness of the drug Modafinil, which has applications in cognitive enhancement; and at transcranial magnetic stimulation, a type of brain stimulation, while also contending that the "great potential" of CRISPR-Cas as a "military deterrence technology in which China should "grasp the initiative" in development.
In 2016, the potential strategic value of genetic information led the Chinese government to launch the National Genebank, which intends to become the world's largest repository of such data. It aims to "develop and utilize China's valuable genetic resources, safeguard national security in bioinformatics, and enhance China's capability to seize the strategic commanding heights" in the domain of Biotechnology Warfare.
By Associated Press
Updated On : 05:53 PST, Jan 31, 2020
Demon Virus
Asked about the virus while traveling abroad last week, Trump said: "We have it totally under control". In a separate Twitter posting, he offered reassurance but scant detail for his confidence.
President Donald Trump (AP Photo/Paul Sancya)
WASHINGTON: President Donald Trump regaled a friendly New Jersey campaign crowd with his thoughts about impeachment, the economy, the border wall, local politics and much more.
But he was conspicuously quiet on January 28 about one big issue keeping much of the globe on pins and needles: the spread of a deadly new type of coronavirus. It has killed more than 170 people in China, sickened thousands more there and led to a handful of confirmed cases in the US, including the first US case of person-to-person transmission reported on by health officials. The State Department on January 30 advised all US citizens against traveling to China.
Trump, a self-described germaphobe, generally has discussed the virus in broad terms, but he offered some of his most extensive comments on the issue to date during an appearance on January 30 at a Michigan manufacturing plant.
"Hopefully, it won't be as bad as some people think it could be, but we're working very closely with them (Chinese) and with a lot of other people and a lot of other countries, he said. "We think we have it very well under control."
Chinese military's interest in biology as an emerging domain of warfare is guided by strategists who talk about potential "genetic weapons" and the possibility of a "bloodless victory." Source: beholdisrael.org HNewsWire ZeroHedge
StevieRay Hansen
Editor, HNewsWire.com
The Birth Pains Are Growing Stronger….
One of the signs of ruling class collapse is when they can no longer enforce the rules that maintain them as a ruling class. When the Romans started making exceptions to republican governance, it was a matter of time before someone simply decided the rules no longer applied to them. Perhaps the robot historians will consider Obama our Marius or Sulla. Maybe that person is in the near future. Either way, the rule of law is over and what comes next is the rule of men.
"Man will ultimately be governed by God or by tyrants." as in Nancy Pelosi (D-San Fran-feces)
Our government has been overthrown. As evidenced by Trump's capitulation on the border, his recent servitude to the GMO industry and his acquiescence to the warmongers, our President has been compromised. Our liberties are being eliminated one by one. Gun confiscation is next. The Constitution is gasping its last breaths. Our borders are destroyed and our culture has been turned upside down by every perversion known to man.
The watchman does not confuse truth with consensus. The Watchman does not confuse God's word with the word of those who happen to hold power at present, or with the opinion of the majority. This is because powerholders and the majority can fall victim to a lying spirit-and this means a power that actually seizes the majority of experts, the political leadership, and the public.
Everything is right on schedule and, now, the time is come to remove one of the final obstacles standing in the way of a New World Order: The United States Constitution – even if, over the course of many decades, it has already been greatly diminished by the B.E.A.S.T. system; or, more specifically, Bullshit Emerging As Strategic Totalitarianism (B.E.A.S.T.).
They are tolerant of everything except dissenting values and opinions — meaning, of course, they are tolerant of nothing that matters, only themselves."
Let Me Make This Abundantly Clear. (I Am Apolitical) While I Have a General Distaste for Electric Cars and Politicians No Matter the Party They Belong To, I Am Unashamedly Politically a Bible Believing Conservative Christian. I Have a Severe Distrust of Government. I Believe It Is the Most Inefficient and Ineffective Way to Accomplish Most Things. While I Strongly Disagree with Liberals/Progressives and Conservative on Most Political Issues, and While I Believe Liberals/Progressives and Most Politicians Are Misguided and Naive About What Big Government Will Eventually Result In, I Strive to Not Question Their Motives. At the Same Time, I Find Myself in Agreement with Conservative on Some Issues, and I Do Not Believe Electing Republicans Is the Answer to Everything. Sadly, the Main Difference Between Republicans and Democrats Is How Quickly They Want to Drive the Car Towards the Cliff. Put, I Do Not Believe the Government Is the Solution for Everything. I Do Not Place Any Faith, Trust, or Hope in Any Politicians to Fix What Is Wrong with the World. "Come Lord Jesus!" (Revelation 22:20)
The Watchman does not confuse truth with consensus. The watchman does not confuse God's word with the word of those who happen to hold power at present, or with the opinion of the majority. This is because powerholders and the majority can fall victim to a lying spirit-and; this means a power that seizes the majority of experts, the political leadership, and the public.StevieRay Hansen
Coronavirus, biblical truth, tribulation, antichrist, B.E.A.S.T, tribulation, end times, Electronic Prison, Birth Pains, High-Tech & Reddit Engaged in Heavy Censorship of Truthful News Sources
HNewsWire: Former President Donald Trump announced on June 8 that special counsel Jack Smith had indicted him in connection with an investigation into his……...
Read More
We make every effort to acknowledge sources used in our news articles. In a few cases, the sources were lost due to a technological glitch. If you believe we have not given sufficient credit for your source material, please contact us, and we will be more than happy to link to your article.