Advisory: The editorial board of HNewsWire adopted the official policy to bypass many social media platforms. Some of these include: Facebook, Instagram, Twitter, Parler, and YouTube. We believe these companies are responsible for many of the spiritual ills our world faces today. In some cases, however, we have allowed our guest contributors to include content from their YouTube channel while we search for alternatives.
Destruction of National Sovereignty Everywhere…
Here the USA Was the Major Obstacle.
If we step back from the details of daily headlines around the world and try to make sense of larger patterns, the dominant dynamic defining world geopolitics in the past three years or more is the appearance of a genuine irregular conflict between the two most formidable powers on the planet – The Peoples' Republic of China and the United States of America. Increasingly it's beginning to look as if some very dark global networks are orchestrating what looks to be an updated rerun of their 1939-1945 World War. Only this time the stakes are total, and aim at creation a universal global totalitarian system, what David Rockefeller once called a "one world government." The powers that be periodically use war to gain major policy shifts.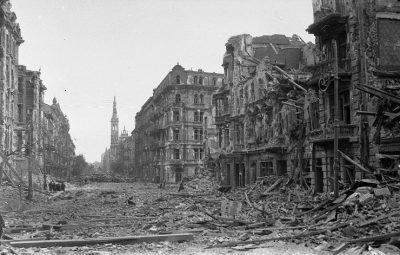 On behalf of the Powers That Be (PTB), World War II was orchestrated by the circles of the City of London and of Wall Street to maneuver two great obstacles – Russia and Germany – to wage a war to the death against each other, in order that those Anglo-Saxon PTB could reorganize the world geopolitical chess board to their advantage. It largely succeeded, but for the small detail that after 1945, Wall Street and the Rockefeller brothers were determined that England play the junior partner to Washington. London and Washington then entered the period of their global domination known as the Cold War.
That Anglo-American global condominium ended, by design, in 1989 with the collapse of the Berlin Wall and the disintegration of the Soviet Union by 1991.
Around this time, with the onset of the Bill Clinton presidency in 1992, the next phase– financial and industrial globalization– was inaugurated. With that, began the hollowing out of the industrial base of not only the United States, but also of Germany and the EU. The cheap labor outsourcing enabled by the new WTO drove wages down and destroyed one industry after the next in the industrial West after the 1990s. It was a necessary step on the path to what G.H.W. Bush in 1990 called the New World Order. The next step would be destruction of national sovereignty everywhere. Here the USA was the major obstacle.
"A little help from our friends…"
For the PTB, who owe no allegiance to nations, only to their power which is across borders, the birth of the World Trade Organization and their bringing China in as a full member in 2001 was intended as the key next step. At that point the PTB facilitated in China the greatest industrial growth by any nation in history, possibly excepting Germany from 1871-1914 and USA after 1866. WTO membership allowed Western multinationals from Apple to Nike to KFC to Ford and VW to pour billions into China to make their products at dirt-cheap wage levels for re-export to the West.
One of the great mysteries of that China growth is the fact that China was allowed to become the "workshop of the world" after 2001, first in lower-skill industries such as textiles or toys, later in pharmaceuticals and most recently in electronics assembly and production. The mystery clears up when we look at the idea that the PTB and their financial houses, using China, want to weaken strong industrial powers, especially the United States, to push their global agenda. Brzezinski often wrote that the nation state was to be eliminated, as did his patron, David Rockefeller. By allowing China to become a rival to Washington in economy and increasingly in technology, they created the means to destroy the superpower hegemony of the US.
By the onset of the Presidency of Xi Jinping in 2012, China was an economic colossus second in weight only to the United States. Clearly this could never have happened – not under the eye of the same Anglo-American old families who launched the Opium Wars after 1840 to bring China to heel and open their economy to Western financial looting – unless the Anglo-Americans had wanted it.
The same British-owned bank involved in the China opium trade, Hong Kong and Shanghai Bank (HSBC), founded by a Scotsman, Thomas Sutherland in 1865 in the then-British colony of Hong Kong, today is the largest non-Chinese bank in Hong Kong. HSBC has become so well-connected to China in recent years that it has since 2011 had as Board member and Deputy HSBC Chairman, Laura Cha. Cha was formerly Vice Chairman of the China Securities Regulatory Commission, being the first person outside mainland China to join the Beijing Central Government of the People's Republic of China at vice-ministerial rank. In other words the largest bank in the UK has a board member who was a member of the Chinese Communist Party and a China government official. China needed access to Western money and HSBC and other select banks such as JP MorganChase, Barclays, Goldman Sachs were clearly more than happy to assist.
"Socialism with Xi Jinping Characteristics…"
All told until 2012 when Xi took charge of the CCP in Beijing, China seemed to be willing to be a globalist "team player," though with "Chinese characteristics."
However, in 2015 after little more than two years in office, Xi Jinping endorsed a comprehensive national industrial strategy, Made in China: 2025. China 2025 replaced an earlier Western globalist document that had been formulated with the World Bank and the USA, the China 2030 report under Robert Zoellick. That shift to a China strategy for global tech domination might well have triggered a decision by the globalist PTB that China could no longer be relied on to play by the rules of the globalists, but rather that the CCP under Xi were determined to make China the global leader in advanced industrial, AI and bio-technologies. A resurgent China nationalist global hegemony was not the idea of the New World Order gang.
China:2025 combined with Xi's strong advocacy of the Belt Road Initiative for global infrastructure linking China by land and sea to all Eurasia and beyond, likely suggested to the globalists that the only solution to the prospect of their losing their power to a China global hegemon would ultimately be war, a war that would destroy both nationalist powers, USA AND China. This is my conclusion and there is much to suggest this is now taking place.
Tit for Tat
If so, it will most likely be far different from the military contest of World War II. The USA and most of the Western industrial economies have "conveniently" imposed the worst economic depression since the 1930's as a bizarre response to an alleged virus originating in Wuhan and spreading to the world. Despite the fact that the death toll, even with vastly inflated statistics, is at the level of a severe annual influenza, the insistence of politicians and the corrupt WHO to impose draconian lockdown and economic disruption has crippled the remaining industrial base in the US and most of the EU.
The eruption of well-organized riots and vandalism under the banner of racial protests across the USA has brought America's cities to a state in many cases of war zones resembling the cities of the 2013 Matt Damon and Jodie Foster film, Elysium. In this context, anti-Washington rhetoric from Beijing has taken on a sharp tone in their use of so-called "Wolf Diplomacy."
Now after Washington closed the China Consulate in Houston and China the US Consulate in Chengdu, both sides have stepped up rhetoric. High tech companies are being banned in the US, military displays of force from the US in the South China Sea and waters near Taiwan are increasing tensions and rhetoric on both sides. The White House accuses the WHO of being an agent of Beijing, while China accuses the US of deliberately creating a deadly virus and bringing it to Wuhan. Chinese state media supports the explosion of violent protests across America under the banner of Black Lives Matter. Step-wise events are escalating dramatically. Many of the US self-styled Marxists leading the protests across US cities have ties to Beijing such as the Maoist-origin Revolutionary Communist Party, USA of Bob Avakian.
"Unrestricted Warfare"
Under these conditions, what kind of escalation is likely? In 1999 two colonels in the China PLA, Qiao Liang and Wang Xiangsui, published a book with the PLA Press titled Unrestricted Warfare. Qiao Liang was promoted to Major General in the PLA Air Force and became deputy secretary-general of the Council for National Security Policy Studies. The two updated their work in 2016. It gives a window on high-level China military strategy.
Reviewing published US military doctrine in the aftermath of the 1991 US Operation Desert Storm war against Iraq, the Chinese authors point out what they see as US over-dependence on brute military force and conventional military doctrine. They claim,
"Observing, considering, and resolving problems from the point of view of technology is typical American thinking. Its advantages and disadvantages are both very apparent, just like the characters of Americans."
They add,
"military threats are already often no longer the major factors affecting national security…these traditional factors are increasingly becoming more intertwined with grabbing resources, contending for markets, controlling capital, trade sanctions, and other economic factors, to the extent that they are even becoming secondary to these factors. They comprise a new pattern which threatens the political, economic and military security of a nation or nations… "
The two authors define the new form of warfare as, "encompassing the political, economic, diplomatic, cultural, and psychological spheres, in addition to the land, sea, air, space, and electronics spheres."
They suggest China could use hacking into websites, targeting financial institutions, terrorism, using the media, and conducting urban warfare among the methods proposed. Recent revelations that Chinese entities pay millions in ad revenues to the New York Times and other mainstream USA media to voice China-positive views is one example. Similarly, maneuvering a Chinese national to head the US' largest public pension fund, CalPERS, which poured billions into risky China stocks, or persuading the New York Stock Exchange to list dozens of China companies without requiring adherence to US accounting transparency increase US financial vulnerability are others.
This all suggests the form that a war between China and the US could take. It can be termed asymmetrical warfare or unrestricted war, where nothing that disrupts the enemy is off limits. Qiao has that, "the first rule of unrestricted warfare is that there are no rules, with nothing forbidden." There are no Geneva Conventions.
The two Beijing authors add this irregular warfare could include assaults on the political security, economic security, cultural security, and information security of the nation. The dependence of the US economy on China supply chains for everything from basic antibiotics to militarily-vital rare earth minerals is but one domain of vulnerability.
On its side, China is vulnerable to trade sanctions, financial disruption, bioterror attacks and oil embargoes to name a few. Some have suggested the recent locust plague and African Swine Fever devastation to China's core food supplies, was not merely an act of nature. If not, then we are likely deep into an undeclared form of US-China unrestricted warfare. Could it be that the recent extreme floods along the China Yangtze River that threaten the giant Three Gorges Dam and have flooded Wuhan and other major China cities and devastated millions of acres of key cropland was not entirely seasonal?
A full unrestricted war of China and the USA would be more than a tragedy. It could be the end of civilization as we know it.
Is this what characters such as Bill Gates and his superiors are trying to bring about?
Do they plan to introduce their draconian dystopian "Reset" on the ashes of such a conflict?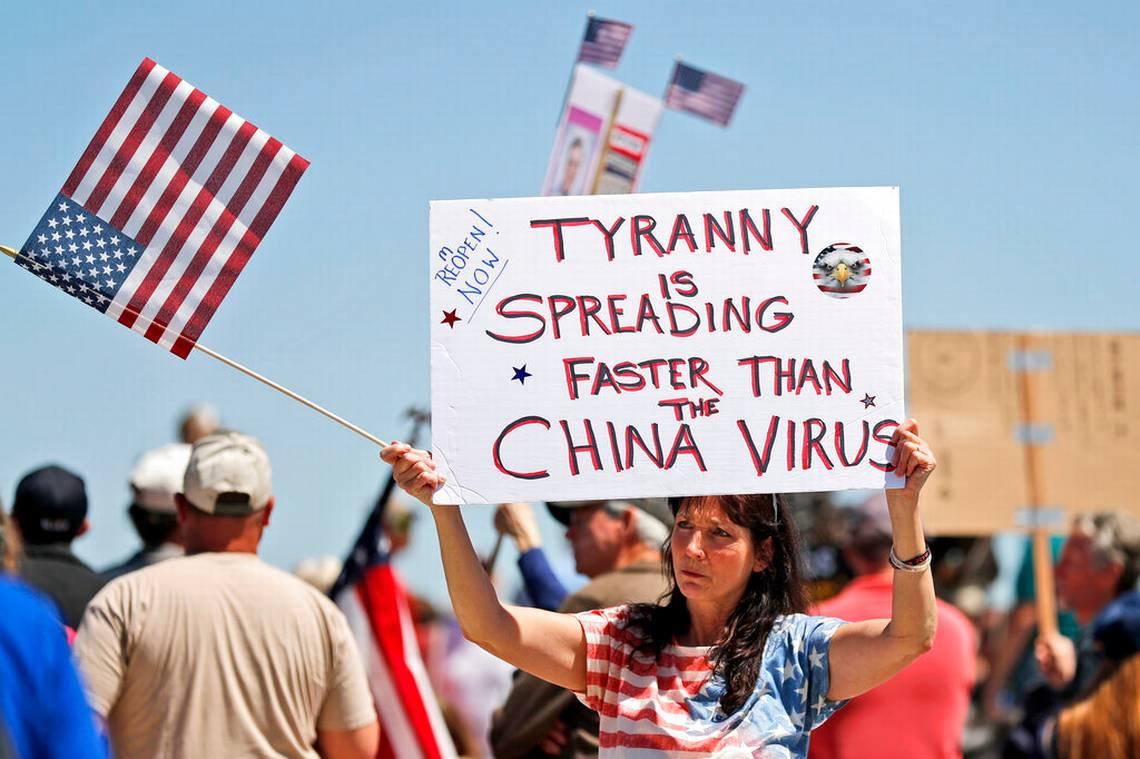 Welcome to Your New Freedoms: Shoot Them Dead Lawless New World Order
In the words of Rahm Emanuel, former Chief of Staff to Barack Obama, "never let a good crisis go to waste."
Emanuel first said this during the 2008/2009 financial crisis… meaning that politicians can use a crisis as an opportunity to push through radical ideas that would otherwise never be accepted.
Late last month, Emanuel uttered the same words on ABC News This Week, admonishing politicians to not let this crisis go to waste either… and use it as a springboard to pass sweeping policy changes while people are too terrified to care.
And at this point in the pandemic it's pretty clear that plenty of governments are absolutely not letting this crisis go to waste. Here's a roundup of what's happening around the world:
Philippines: "Shoot them dead"
In 2016 the President of the Philippines, Rodrigo Duterte, was elected on a "tough on crime" platform.
He wanted to bring back hangings for criminals convicted of murder and rape.
After being elected, Duterte said that drug traffickers, drug dealers, and even drug users should be shot dead in the street.
Other government officials insisted Duterte was exaggerating, just using theatrics to get his point across.
But sure enough, thousands of alleged drug dealers and users have been killed since 2016. Some were killed by police, and others by vigilantes.
Now the Philippines, like most of the world, is on lockdown to try to prevent the spread of CoronaVirus.
And in Duterte's own words, "if there is any trouble" enforcing the lockdown, or people who ignore the rules, police should "shoot them dead."
Hong Kong: GPS trackers
Hong Kong's government (which at this point is basically an extension of mainland China) is forcing some people to wear bulky GPS trackers on their wrists.
This is happening at a time when Hong Kong is experiencing its second wave of Covid outbreaks. So the government started requiring new arrivals to strap on a wristband in order to 'geofence' people into their quarantine areas.
Once you arrive to your destination (your hotel, apartment, etc.) you have one minute to walk around so that the GPS tracker can map out the perimeter. And if you leave the area, the authorities are immediately alerted.
Violators face up to six months in prison and fines up to USD $3,200.
This is probably going to become the standard in the West, and I've been told by a source in Hong Kong that the World Health Organization is trialing these bracelets for release in western countries.
Poland: Mandatory selfie photos
Poland's government developed a special app where users are forced to upload selfie photos to prove that they are inside and not violating the lockdown.
It's called the "Home Quarantine" app, and it's required for people returning to Poland from abroad who must self-quarantine for 14 days.
When the app requests a photo, users have twenty minutes to upload a selfie from inside their home, or the police come knocking.
Russia: 100,000 cameras with facial recognition across Moscow
After Russia's Duma (parliament) voted in early March to allow Vladimir Putin to defy constitutional term limits and continue to seek re-election as President, the government has now deployed a network of 100,000 cameras with facial recognition in the streets of Moscow to track individuals who are supposed to be in quarantine.
Violations in Russia can carry severe penalties, up to seven years in prison.
Furthermore, even spreading what the government deems as 'fake news' about Covid-19 could result in up to five years in prison.
India: Flights and trains suspended, supply chain breaks down
India's government ordered its population to quarantine last month… and then shut down the country's primary transportation systems.
The government suspended both domestic flights and train travel, apparently not realizing that millions of people would be stranded and unable to return home to self-quarantine.
Unsurprisingly, the Wall Street Journal reported earlier this week that supply chains in India have also started to break down, causing shortages of certain foods.
Singapore: tracking everyone else you meet
Singapore's government is using bluetooth and GPS data from its citizens mobile phones to map who everyone comes into contact with. They at least have announced that they will publish the source code of the tracking app.
Land of the Free: Ankle bracelets on, medical privacy off
The Commonwealth of Kentucky has begun ordering house-arrest ankle bracelets for some citizens who they deem susceptible to violate curfew.
Massachusetts, Alabama, and Florida have abandoned medical privacy laws, and officials are now informing the police and paramedics which homes have a resident who tested positive for Coronavirus.
South Africa: Bride and Groom arrested at their own wedding
A wedding that took place despite a nationwide ban on public gatherings in the South African state of KwaZulu Natal was broken up by police last weekend.
All 50 guests, plus the minister performing the service, and the bride and groom, were arrested and hauled off to jail.
Understandably, I imagine many readers might think, "Well that was stupid and a little bit selfish to hold a public gathering at a time like this."
I agree. But it's hard to ignore the fact that basic freedoms: freedom of assembly, freedom of worship, freedom of speech, privacy, etc. have gone out the window, all over the world.
Laws and constitutions everywhere are being violated. And while most of the discussion about this pandemic is 'when will the public health emergency subside,' and 'when will the economy go back to normal,' there's hardly any discussion about "When will our freedoms be restored?"
It's hard to imagine they're going to stop the GPS tracking, the facial recognition, the criminal 'fake news' penalties, and the countless other 'emergency measures' anytime soon.
Think about it– 9/11 was nearly two decades ago and we're still dealing with the freedom-eroding consequences of that event.
So we have to be honest with ourselves about this pandemic– the longer these freedoms are restricted, the more unlikely they'll ever be restored.
And to continue learning how to ensure you thrive no matter what happens next in the world, I encourage you to download our free Perfect Plan B Guide.

Because… If you live, work, bank, invest, own a business, and hold your assets all in just one country, you are putting all of your eggs in one basket.

You're making a high-stakes bet that everything is going to be ok in that one country — forever.

All it would take is for the economy to tank, a natural disaster to hit, or the political system to go into turmoil and you could lose everything—your money, your assets, and possibly even your freedom.

Luckily, there are a number of simple, logical steps you can take to protect yourself from these obvious risks
Now It All Makes Perfect Sense, Bill Gates, Trump, and the New World Order Pukes Have Pulled off the Unthinkable and Hell on Earth Has to Begin, It Gets Un-godly Going Forward, The Mark Of The Beast Is In-Play, "Vaccination With Microchip"
If all goes according to plan, Gates plans to hold the world hostage until everyone – or at least everyone who wants to return back to a "normal" way of living – agrees to whatever he declares as the "remedy" for this coronavirus, which he's already indicated will include mandatory vaccination and microchip.
The vaccines that Gates is planning to introduce will come with so-called quantum dot tattoos, a type of small microchip that will have to be inserted underneath the skin in order to function.
Much like – if not the embodiment of – the Mark of the Beast spoken about in the book of Revelation, Gates' digital microchip vaccinations will be required for all people who want to open back up their businesses and participate in society. They'll also likely store the "digital dollar" cryptocurrency that was included as part of the stimulus bill recently signed by President Trump.
Dr Fauci-There will be a surprise outbreak WHOA! Dr. Fauci in 2017
THE MOST IMPORTANT VIDEO YOU WILL EVER WATCH ABOUT NWO PLANS BEING IMPLEMENTED
W.H.O. Official: "May have to enter homes and remove family members"
Henry Kissinger & Bill Gates Call For Mass Vaccination & Global Governance
Apr 8 2020 The Elite Scripted THIS 10 Years Ago!
5G – 60GHz Unique Oxygen Absorption Properties
RFID
RFID began many years ago for tracking livestock, but back then it was referred to as Tags and had limited data. Destron Fearing has two kinds of tags, one that is attached to the farm animal, and one that is injected into the animal, whether it be a fish, cow, pig, cat or dog. "Life chip" is one of the names the injectable RFID is known by today. In Canada most SPCA animal shelters chip the animals before the animal is adopted. Some animals had the chip removed due to CANCER caused by the chip. (see article below)
The well known names "Verichip" (2001) and "Digital Angel" (2000) were the next generation of RFID, but as the idea of this technology was discussed in the media, people had growing concerns over privacy and health effects.
In addition, the Cell Phone industry was already under critizism from users getting brain tumours, which may have set back the RFID implant industry in the early 2000's. Since that time the company has changed names and is now under the brand names Positive ID (PSID) and Veri Teq, mostly focusing on devices to assist various medical fields, however they are likely still considering the implant rfid for future usage at some point.
Even with the radiation risks, some believe it will be implemented via the Obamacare Health plan as shown in videos below.
RFID tags are classed based upon a frequency or some folks call a read range
– Low Freq Range: 50cm. Use: Good for tagging pets/people
– High Freq Range: 3m. Use: Access control for buildings, doors
– Ultra high Freq Range: 9m. Use: Pallets, Boxes for inventory control
– Microwave Range: >10m. Use: Vehicle tracking
https://en.wikipedia.org/wiki/Radio-frequency_identificationhttps://www.facebook.com/pages/Radio-frequency-identification/108144822541070?fref=ts#https://en.wikipedia.org/wiki/Digital_Angelhttps://en.wikipedia.org/wiki/VeriChiphttps://en.wikipedia.org/wiki/PositiveID
Patents
July 31, 1997 Paul A. Gargano, David Hunt Gilmore, Frank A. Pace, Lee Weinstein
transmitters operating at a frequency of 460 MHz
May 13, 1997 Paul A. Gargano, David Hunt Gilmore, Frank A. Pace, Lee Weinstein
patent: WO1997027499A1 (5629678)
radio frequency is in the 460 MHz band
RFID Journal says : "Verichip is said by media coverage to be operating at 134 kHZ passive tag "
Spetrum IEEE says : "The chip consists primarily of a coil of wire that acts as an antenna and a microchip capable of generating a radio signal that encodes 128 bits of information and is readable from, at most, centimeters away. The reading device emits a magnetic field that oscillates at a frequency of 134 kilohertz. The reader and the chip's antenna basically form a transformer, turning the oscillating magnetic field into current in the implant."
It is interesting to see the change in frequency from 460 MHZ to 134 kHZ. Spectum IEEE thinks its only going to send data a few centimetres, where below, Digital Angel and Verichip were thinking longer distances – to cellular antennas and satellites.
Digital Angel Website ( 2000 )
Digital Angel Website ( 2000 )
APPLIED DIGITAL SOLUTIONS INTRODUCES VERICHIP™, A MINIATURIZED, IMPLANTABLE IDENTIFICATION DEVICE WITH A VARIETY OF MEDICAL, SECURITY AND EMERGENCY APPLICATIONS
PALM BEACH, FL — December 19, 2001 – – Applied Digital Solutions, Inc. (Nasdaq: ADSX), an advanced digital technology development company, announced today that it has developed a miniaturized, implantable identification chip — called VeriChip™ — that can be used in a variety of medical, security and emergency applications.
How VeriChip Works
VeriChip is an implantable, 12mm by 2.1mm radio frequency device about the size of the point of a typical ballpoint pen. Each VeriChip will contain a unique identification number and other critical data. Utilizing an external scanner, radio frequency energy passes through the skin energizing the dormant VeriChip, which then emits a radio frequency signal transmitting the identification number and other data contained in the VeriChip. The scanner will display the identification number, but the VeriChip data can also be transmitted, via telephone or the Internet, to an FDA compliant, secure data-storage site. It will then be accessible by authorized personnel. Inserting the VeriChip device is a simple procedure performed in an outpatient, office setting. It requires only local anesthesia, a tiny incision and perhaps a small adhesive bandage. Sutures are not necessary.
Medical Device Identification
Hundreds of thousands of medical devices are surgically implanted into patients every year. Examples of these life-saving and life-enhancing devices include pacemakers, artificial joints, orthopedic hardware, heart valves, and medication pumps. After insertion, these devices often require adjustment, repair, replacement, or even recall. VeriChip, inserted subdermally just above the implanted medical device, provides patients, medical providers, and manufacturers with a rapid, secure and non-invasive method for obtaining medically critical information about the device. VeriChip is a ready source of data about the patient's name and condition as well as the medical device's original components, required settings and other essential parameters. Future applications may include full medical record archival/retrieval for emergency medical care.
Emergency or Security-related Identification
Personal identity verification technology has gained considerable interest recently. A great deal of focus has been trained on so-called "biometric" technologies – which identify individuals by their unique biological or physical characteristics, such as fingerprints, voiceprints, retina characteristics, and face recognition points. VeriChip, by contrast, relies on imbedded, tamper-proof, microchip technology, which allows for non-invasive access to identification, medical and other critical data. Use of advanced VeriChip technology means that the threat of theft, loss, duplication or counterfeiting of data is substantially diminished or eliminated. Specific application areas include: enhancement of present forms of identification, search and rescue, and various law enforcement and defense uses.
Commenting on the announcement, Richard J. Sullivan, Chairman and CEO of Applied Digital Solutions stated: "With VeriChip, Applied Digital has taken another significant step in developing leading-edge personal security technologies for a rapidly evolving marketplace. VeriChip joins Digital Angel™ and Thermo Life™ in our repertoire of breakthrough technologies. All of these are designed specifically to save lives, enhance personal security and improve quality of life. We're looking forward to working with the medical community and other potential partners to bring VeriChip to market as quickly as possible."
The World Is In Big Trouble, for Those That Believe We Will Go Back to Some Sense of Normal Life Here on Earth, You Will Be Sadly Disappointed, Seven and Half Years of Hell on Earth Which Began January 1, 2020
"Our courts oppose the righteous, and justice is nowhere to be found. Truth stumbles in the streets, and honesty has been outlawed" (Isa. 59:14, NLT)…We Turned Our Backs On GOD, Now We Have Been Left To Our Own Devices, Enjoy…
While Mainstream Media Continues to Push a False Narrative, Big Tech Has Keep the Truth From Coming out by Shadow Banning Conservatives, Christians, and Like-Minded People, Those Death Attributed to the Coronavirus Is a Result of Those Mentioned, They Truly Are Evil…
Source: HNewsWire ZeroHedge HNewsWire
StevieRay Hansen
Editor, HNewsWire.com
Watchmen does not confuse truth with consensus The Watchmen does not confuse God's word with the word of those in power…
In police-state fashion, Big Tech took the list of accused (including this site), declared all those named guilty and promptly shadow-banned, de-platformed or de-monetized us all without coming clean about how they engineered the crushing of dissent, Now more than ever big Tech has exposed there hand engaging in devious underhanded tactics to make the sinister look saintly, one of Satan's greatest weapons happens to be deceit…
The accumulating death toll from Covid-19 can be seen minute-by-minute on cable news channels. But there's another death toll few seem to care much about: the number of poverty-related deaths being set in motion by deliberately plunging millions of Americans into poverty and despair.
American health care, as we call it today, and for all its high-tech miracles, has evolved into one of the most atrocious rackets the world has ever seen. By racket, I mean an enterprise organized explicitly to make money dishonestly.
All the official reassurances won't be worth a bucket of warm spit. The Globals are behind the CoronaVirus, It Is a Man-Made Bioweapon.
Google, Reddit, Twitter, and FaceBook are Demonization or Demonisation is the reinterpretation of polytheistic deities as evil, lying demons by other religions, generally by the monotheistic and henotheistic ones. The term has since been expanded to refer to any characterization of individuals, groups, or political bodies as evil…
The 127 Faith Foundation: We do not solicit donations from "those on disability, on a fixed income, or those who cannot afford to give." Please Pray!
Or, make checks payable to:
The 127 Faith Foundation
PO Box 127
Pontotoc, TX 76869
The number of Orphans aging out of Child Protective Custody has grown at an alarming rate. The 127 Faith Foundation receives many requests each week to house them at our ranch. Our prayer is that the good people of our country will step up to the challenge and offer financial support for "the least among us." We need your help! StevieRay Hansen, Founder, The 127 Faith Foundation
Dr. Jessica Rose has given another presentation based on her analysis of the CDC and FDA VAERS (Vaccine Adverse Event Reporting System) data. Dr. Jessica…
Read More
We make every effort to acknowledge sources used in our news articles. In a few cases, the sources were lost due to a technological glitch. If you believe we have not given sufficient credit for your source material, please contact us, and we will be more than happy to link to your article.