Advisory: Be careful of what you read on social media. The algorithms used by these platforms have no regard for Biblical truth. They target your emotions to keep you engaged on their site so their advertisers can drop more ads. These platforms exist to enrich their stockholders. Consider God's promise to Believers in James 1:5, "If any of you lacks wisdom, you should ask God, who gives generously to all without finding fault, and it will be given to you."
CNN, New Yorker Suspend Jeffrey Toobin for Masturbating During a Zoom Call…
Update (1740ET): In a stunning 'correction' from Vice, which ratchets this story up to '11' on the Spinal Tap amplifier of WTF-ness,
"This piece has been updated with more detail about the call and the headline has been updated to reflect that Toobin was masturbating."
Hey look, we understand, an accidental exposure of a penis could be rubbed off as a one-off, awkward moment but spanking the monkey, that's a hard one to get over.
Quite a multitasker!!
From the "Not, The Onion" file (which is becoming far too regular in this farcical new normal), legal analyst Jeffrey Toobin has been suspended by CNN and The New Yorker after he exposed himself during a Zoom call last week between members of the New Yorker and WNYC radio.
"I made an embarrassingly stupid mistake, believing I was off-camera," Mr. Toobin said in a statement to Vice, which reported the incident and the magazine's investigation.

"I apologize to my wife, family, friends and co-workers."

"I believed I was not visible on Zoom," Mr. Toobin said of the call, which Vice, citing unnamed sources, said took place last week.

"I thought no one on the Zoom call could see me. I thought I had muted the Zoom video." Mr. Toobin could not be immediately reached on Monday afternoon.
Natalie Raabe, a spokesperson for the New Yorker, confirmed that "Toobin has been suspended while we investigate the matter," Vice reported.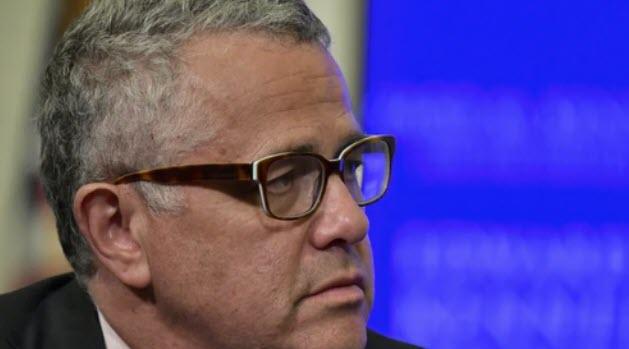 "Generously", CNN has "granted" Toobin some time off too…
It appears Mr. Toobin is popular among Canadian Twitterati…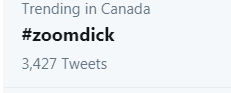 Exactly how such an 'accident' happens during (or even near) a business Zoom call is unclear, but as the details 'firm up', social media erupted in mockery…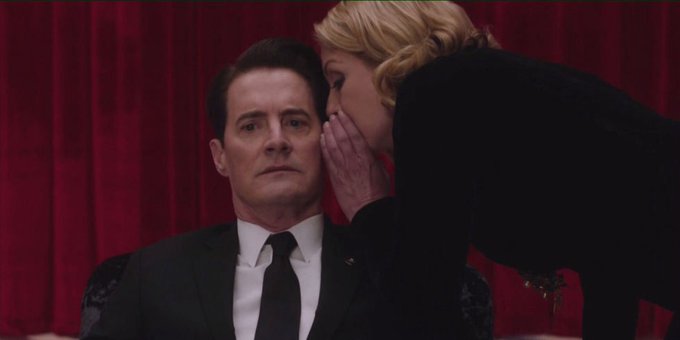 Erin GrudgePAC [email protected]·Oct 19, 2020Replying to @morninggloriaugh i'm sorryErin GrudgePAC [email protected]
the more i think about this the more confusing it is. how on earth why on earth what on earth1:45 PM · Oct 19, 2020
The Bible makes it clear why God is sending a strong delusion in the end times: "They perish because they refused to love the truth and so be saved. For this reason, God sends them a powerful delusion so that they will believe the lie and so that all will be condemned who have not believed the truth but have delighted in wickedness" (2 Thessalonians 2:10-12). Simply put, God sends a strong delusion to those who chose not to believe the gospel of Christ. Those who take delight in mocking and rejecting Him, He will condemn.
The bodies God has given us are not to be abused because they are the temple of the Holy Spirit who dwells within us (1 Corinthians 3:16). We are to do everything in our power to care for them, not to push them to ridiculous limits in an attempt to achieve a spiritual experience. Christian spirituality, according to the Bible, is a consciousness of fellowship with the Spirit of Christ, uninterrupted by carnality and sin. Christian spirituality develops when a born-again believer—one who has come to Christ for salvation from sin—makes a consistent and ongoing choice to surrender to the ministry of the Holy Spirit. Modifying or manipulating the body has nothing to do with true spirituality. Rather, it is the spirit of this world, Satan, who deceives people into believing spirituality is attainable apart from Christ. This is just another lie from the "father of lies" (John 8:44) who prowls around like a lion seeking whom he may devour (1 Peter 5:8).
Isaiah puts it succinctly: "They have chosen their own ways, and their souls delight in their abominations; so I [God] also will choose harsh treatment for them and bring upon them what they dread. For when I called, no one answered, when I spoke, no one listened. They did evil in My sight and chose what displeases Me" (Isaiah 66:3-4).
When men know the truth and refuse to receive it, when they refuse to obey it and hold it in unrighteousness, "they will be condemned for enjoying evil rather than believing the truth" (2 Thessalonians 2:12 NLT).
"God is love" (1 John 4:16). He is not some cruel monster who deliberately and inwardly delights in preparing people for everlasting condemnation. But He earnestly and lovingly proclaims the gospel of Christ, "not wanting anyone to perish, but everyone to come to repentance" (2 Peter 3:9).
Throughout the Scriptures, God urges people to accept the truth. But when people reject Him and spurn His message, then—and not until then—God hardens them and turns them over to a deluded mind to wallow in their wickedness to their eternal damnation. This is what the Lord says about those who choose to reject the truth: "They greatly love to wander; they do not restrain their feet. So the Lord does not accept them; He will now remember their wickedness and punish them for their sins" (Jeremiah 14:10).
America Has Fallen into the Hands of God Haters, Warmongers, and Moral Reprobates
Reprobate" and "rejected" are the same word here. Webster's dictionary defines this word as "not enduring proof or trial; not of standard purity or fitness; disallowed; rejected."
Sin Virus
Disgraced judge Jeff Perilloux sentenced to 14 years in prison for fondling teens
Jeff Perilloux, the St. John the Baptist Parish judge who was convicted last month on four sex charges for fondling several of his daughters' teenage friends in various episodes in 2017, was sentenced on Monday to 14 years in prison.
Ad hoc Judge Dennis Waldron, a retired Orleans Parish criminal court judge, handed down the sentence — along with a stern lecture — in the same courtroom where Perilloux, 53, was sworn in after he won the 40th Judicial District seat in 2016.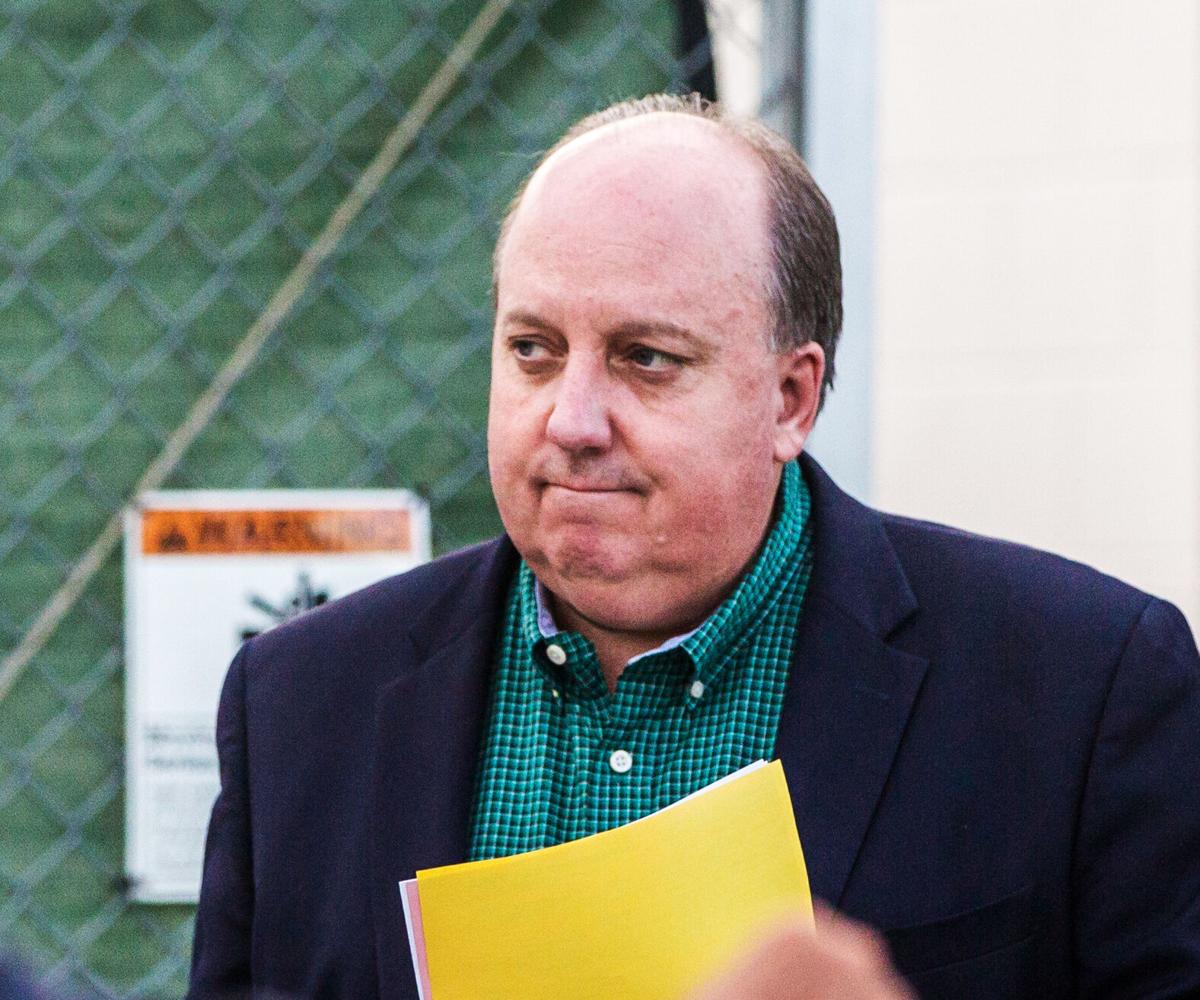 Waldron sentenced Perilloux to three consecutive 4 1/2-year terms for the three felony counts, plus another six months for the misdemeanor count.
Over a weeklong trial last month, four accusers testified to Perilloux touching them inappropriately in various situations, whether applying sunscreen or vapor rub over their chests and bodies or, according to one victim, holding his hand over her breast during a back massage.
All of the incidents for which Perilloux was convicted took place at the judge's home in LaPlace during his first year on the bench. An incident the same year in Florida, involving one of those accusers, sparked what would become a State Police investigation into further incidents by close high school friends of his daughters.
Waldron ripped Perilloux over what he described as a "methodical process" in befriending the girls, hosting sleepovers and chaperoning them on cruise and beach vacations. Waldron called it "the classic, textbook example of grooming. G-R-O-O-M-I-N-G."
Reading from 28 pages of handwritten notes, Waldon upbraided Perilloux while praising his four teen accusers for coming forward and providing consistent accounts of their encounters with their friends' "creepy" dad.
Waldron last week jailed Perilloux pending Monday's hearing. For the first time over a legal ordeal that has stretched past two years, Perilloux wore orange jail scrubs and a blue hospital mask to court.
His hands were clasped and shackled, resting at the defense table as Waldron went on, fervently endorsing the girls' testimony as he recounted Perilloux's "awful, hideous and reprehensible" misdeeds in graphic detail.
"He appears to be a very troubled man as I look into his eyes," Waldron said from the bench. He called Perilloux's testimony from the witness stand last month "bold…brash…self-confident and self-serving," and ultimately unconvincing.
Waldron called it a sad day all around, including for citizens of the parish. He said the stiff sentence reflected the uncertainty of what Perilloux might do given his denials. He called it a case of "a divorced, middle-aged male who found himself in the company of these teenage girls, these teenage schoolgirls," and who proceeded to angle for their trust.
Waldron said he was perhaps most disturbed by a comment that one of the girls had reported Perilloux uttering to her in private conversation. He had asked the girl to name her favorite dirty word, she reported to an interviewer; when she stumbled, Perilloux quickly offered up his own: a coarse term for the vagina.
Waldron spelled out that word, which begins with "p."
The girl's account "totally reveals the essence and the character of the defendant," Waldron said. "He obviously views females, young and old, as objects to satisfy his carnal desires."
Waldron said the damage to the girls included "the loss of innocence, idealism and trust in others."
Perilloux resigned his post following the jury's guilty verdicts on Sept. 12 to three counts of indecent behavior with a juvenile. Waldron additionally found Perilloux guilty of a misdemeanor sexual battery charge, from an incident involving a girl who was 17 at the time.
Last week, after a hearing in which several of Perilloux's accusers and their parents testified over the fallout from his actions, Waldron ordered him jailed. He also denied a motion for a new trial in which Perilloux's attorneys argued in vain that the trial was "overwhelmingly prejudicial" against Perilloux, a former parish attorney.
Afterward, prosecutors with Attorney General Jeff Landry's office praised the sentence, though they had asked for a 20-year prison stint.
As Perilloux met with family members for the last time before his incarceration, Assistant Attorney General Matthew Derbes said outside the courthouse that it "was never a case that probation would be appropriate for."
Derbes also praised the young victims, saying he hoped the case would show survivors of sexual assault that "you can get justice. People will believe you."
Defense attorney Jim Williams said Perilloux's appeal will be handled by a different set of lawyers who would soon file a motion to reconsider his sentence.
Asked if Perilloux had any remorse, Williams said, "None whatsoever. He told us early on, he'd rather spend the rest of his life in Angola than plead guilty to something he didn't do."
The Louisiana Supreme Court placed Perilloux on paid suspension in summer 2018, soon after the allegations from a State Police investigation came into public view.
Perilloux had qualified in July to run again for his seat, pledging to clear his name at trial before the Nov. 3 election. His name still appears on the ballot, and elections officials say votes for him will count in a race against attorneys Leandre Millet and Nghana Lewis. Source: NOLA
Trump's campaign thinks Gretchen Whitmer had a dangerous message about hurting Trump on display in her NBC interview
Disturbed by Gretchen Whitmer Displaying '8645' in Background for Interview…
Michigan Gov. Gretchen Whitmer is getting attention for her choice of background features during her appearance Sunday on NBC's Meet the Press.
After including a bubble-text "8645" printout on a table behind her during her interview, the Trump War Room, one of the Trump campaign's verified Twitter accounts, accused the Democratic (Demonic) governor of "encouraging assassination attempts against President Trump."
"Whitmer is encouraging assassination attempts against President Trump just weeks after someone sent a ricin-laced package to the White House," the tweet added.
The term "8645" has made its way around the internet for some time already. An Urban Dictionary definition of the four-number sequence from 2017 defines it as "a sneaky way to illustrate one's support of getting rid of Trump."
In another tweet, the Trump campaign shared screen shots of more extreme definitions of the slang term from Wikipedia and Urban Dictionary which mention it could be a reference to killing someone.
The World Is In Big Trouble, for Those That Believe We Will Go Back to Some Sense of Normal Life Here on Earth, You Will Be Sadly Disappointed, Seven Years of Hell on Earth Which Began January 1, 2020
"Our courts oppose the righteous, and justice is nowhere to be found. Truth stumbles in the streets, and honesty has been outlawed" (Isa. 59:14, NLT)…We Turned Our Backs On GOD, Now We Have Been Left To Our Own Devices, Enjoy…
While Mainstream Media Continues to Push a False Narrative, Big Tech Has Keep the Truth From Coming out by Shadow Banning Conservatives, Christians, and Like-Minded People, Those Death Attributed to the Coronavirus Is a Result of Those Mentioned, They Truly Are Evil…
Source: HNewsWire ZeroHedge HNewsWire HNewsWire HNewsWire HNewsWire
ZeroHedge
StevieRay Hansen
StevieRay Hansen
Editor, HNewsWire.com
Watchmen does not confuse truth with consensus The Watchmen does not confuse God's word with the word of those in power…
In police-state fashion, Big Tech took the list of accused (including this site), declared all those named guilty and promptly shadow-banned, de-platformed or de-monetized us all without coming clean about how they engineered the crushing of dissent, Now more than ever big Tech has exposed there hand engaging in devious underhanded tactics to make the sinister look saintly, one of Satan's greatest weapons happens to be deceit…
The accumulating death toll from Covid-19 can be seen minute-by-minute on cable news channels. But there's another death toll few seem to care much about: the number of poverty-related deaths being set in motion by deliberately plunging millions of Americans into poverty and despair.
American health care, as we call it today, and for all its high-tech miracles, has evolved into one of the most atrocious rackets the world has ever seen. By racket, I mean an enterprise organized explicitly to make money dishonestly.
All the official reassurances won't be worth a bucket of warm spit. The Globals are behind the CoronaVirus, It Is a Man-Made Bioweapon.
The role of a watchman: Gives insight into the world at the end of this age. They see the dark gathering clouds on the world's horizon that spell the end of Satan's reign as the god of this world and author of all its evil. This leads them to mount the "walls" of society and shout a warning to any who will hear. To say: "God is sovereign. He will bring a time of judgment on the world to prove that He alone is God. All other gods erected by people to hide His truth will be destroyed."
A national affliction
Today America and Great Britain stand at a crossroads. For more than 200 years they have dominated the world in virtually every arena. As Great Britain retreated from its empire after World War II, America was there to take its place and continue the legacy set by the English through their peak years.
But America's dominant power is under siege from many sectors. Its will to stay the course in Iraq is being tested, its military machine strained under the pressure of the extended fighting. Though it is the primary engine for the world's economy, a weakened dollar and a trade balance deficit are both troubling indicators of a major crisis ahead.
God warns us through the message of the prophets that sins will demand a day of reckoning. People cannot continue worshipping the false gods of materialism and self, blindly stumbling along in their own righteousness, and expect their affluent standard of living to continue.
God's Word confirms there will be an accounting; the lesson of history is that any people who corrupt their moral core will eventually fade from power. God calls on America and Great Britain to wake up, acknowledge their sins, and repent before national calamity descends on them.
"Do this and live"
Amos the prophet walked into the city of Samaria, capital of the northern kingdom of Israel, and boldly told the king and city leaders to repent or face captivity at the hands of the Assyrians. He pointed to neighboring states that had fallen and said, "You are no better than they were."
He rebuked those who did not want to hear a "message of doom." To those who stocked their homes with the finest luxury goods and gourmet foods, trusting that affluence was a sign of God's blessing, he said, "Don't trust in materialism." The citizenry, at all levels, looked only to their comfort and ease and did not grieve "for the affliction of Joseph" (Amos 6:6).
Those who "grieve" and "sigh and cry" over societal sins are called to a unique role. They are part of God's elect, called to the duty of proclaiming the announcement of the Kingdom of God. That message includes the good news of Jesus Christ's return to restore all things (see Acts 3:19-21). The message also contains a warning to repent and receive God's blessing or ignore the warning and face the judgment of God. It is a double-edged message—plain-spoken, yet full of hope.
Fulfilling this role requires courage, perseverance, and a love for the people addressed. One of the best examples of this was the prophet, Jeremiah. Jeremiah spent more than 40 years in the role of a watchman to the nation of Judah, urging people to heed his warnings and return to the ways of God.
Notice this passage: "Stand in the ways and see, and ask for the old paths, where the good way is, and walk-in it; then you will find rest for your souls. But they said, 'We will not walk in it' " (Jeremiah 6:16).
God's main message throughout the Bible is to return to His paths, His teachings, as the solution for the suffering and pain of human life. "Do this and live," He says.
Jeremiah and others like him have stood in the role of a watchman. "Also, I set watchmen over you, saying, 'Listen to the sound of the trumpet!' But they said, 'We will not listen.' Therefore hear, you nations … Behold, I will certainly bring calamity on this people —the fruit of their thoughts, because they have not heeded My words nor My law, but rejected it" (Jeremiah 6:17-19).
Today's watchmen
Examining the concept of watching in the New Testament helps to complete the picture of this role. The Greek word Gregorio, translated as "watch," means to keep awake, to watch, and to take heed. Through neglect or laziness, we could let down and be overcome with sin, or a sudden calamity could overwhelm us spiritually.
Notice in Mark 13:32-37, in Jesus' prophecy of the end time, that He urges His disciples three times to "watch" during the times leading to His second coming. The emphasis is on a personal watch through prayer to know the times.
By prayer and righteous living, we stay tuned to Jesus Christ. Through this way of life one can discern the moral climate of the times and avoid being tossed around with every shifting ideology of modern culture. Walking in God's laws and instruction insulates us from the course of the world and its deceptions.
Revelation 16 describes a massive end-time deception perpetrated by Satan and demons that work through the human instruments called "the Beast" and "the False Prophet" (Revelation 16:13). Their influence gathers the leaders of the earth "to the battle of that great day of God Almighty . . . to the place called in Hebrew, Armageddon" (Revelation 16:14-16).
In our fascination over these otherworldly figures, we can easily skip over Christ's charge: "Behold, I am coming as a thief"—suddenly and unexpectedly. "Blessed is he who watches, and keeps his garments, lest he walks naked and they see his shame" (Revelation 16:15, emphasis added throughout).
Jesus pronounces a blessing for those who, during mankind's darkest moment, watch. That is, they are living prudently and properly. The natural by-product of this close relationship with God is being alert to religious deception. Those who frame their life around the coming Kingdom of God will watch and keep themselves from the wiles of the devil.
This is the end result of fulfilling the role of a watchman within the Body of Christ—to be found standing in the faith, blessed of God at the dawn of His Kingdom on this earth.
Our world is moving toward this time of the global cataclysm. Revelation 16 describes a future moment when people will be caught up in events engineered through the Beast and False Prophet. The former is a political leader of compelling personality and ability; and the other, a religious leader unlike any in modern times.Together they will convince armies to move toward Jerusalem to fight Jesus Christ at His coming.
Warning and hope
This is a time for the watchmen to mount the walls and sound a clear, unmistakable warning message of the dangers facing not just the English-speaking peoples but also the whole world. It is time to make known the hope of the coming Kingdom of God.
Isaiah's message stands bright and clear today: "How beautiful upon the mountains are the feet of him who brings good news, who proclaims peace, who brings glad tidings of good things, who proclaims salvation, who says to Zion, 'Your God reigns!' Your watchmen shall lift up their voices, with their voices they shall sing together; for they shall see eye to eye when the Lord brings back Zion" (Isaiah 52:7).
Come, take your place on the walls, work for the Kingdom and pray for its speedy arrival!
These special servants understand the dangers of the present world. They see the dark clouds gathering on the world's horizon and are moved to proclaim a warning message to all who will hear.
Daily Devotional: Matthew 24:12-14 (NIV) 12 Because of the increase of wickedness, the love of most will grow cold, 13 but he who stands firm…
Read More
We make every effort to acknowledge sources used in our news articles. In a few cases, the sources were lost due to a technological glitch. If you believe we have not given sufficient credit for your source material, please contact us, and we will be more than happy to link to your article.