Advisory: Be careful of what you read on social media. The algorithms used by these platforms have no regard for Biblical truth. They target your emotions to keep you engaged on their site so their advertisers can drop more ads. These platforms exist to enrich their stockholders. Consider God's promise to Believers in James 1:5, "If any of you lacks wisdom, you should ask God, who gives generously to all without finding fault, and it will be given to you."
They Should Never Try to Convert Others to Christianity, The Gospel As Pope Francis Tells People Not To Evangelize…
According to Breitbart, Pope Francis told a group of high school students that he was visiting with that they should never try to convert others to Christianity.

Pope Francis has certainly said a lot of controversial things over the years, but what he just told a group of Christian high school students is the most controversial of all. I know that may be hard to believe because some of the statements that Pope Francis has made in recent years have definitely been extremely bizarre. For example, he has said that "Muslim terrorism does not exist", he told a gay man that "God made you that way", and he has referred to Christian fundamentalists as "a scourge". But what he has just said tops all of those previous statements.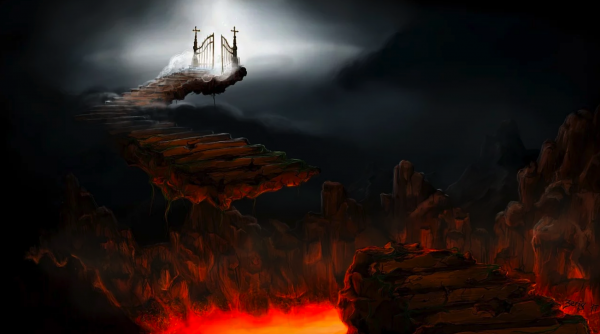 Pope Francis told Christian high school students this weekend they should respect people of other faiths and not attempt to convert them to Christianity, insisting "we are not living in the times of the crusades."

Asked by one of the students Friday how a Christian should treat people of other faiths or no faith, the pope said that "we are all the same, all children of God" and that true disciples of Jesus do not proselytize.
In fact, the Pope went on to say that if someone comes to you and is trying to share the gospel, that individual "is not a disciple of Jesus"…
"But listen, the gospel is never, ever advanced through proselytism," he continued. "If someone says he is a disciple of Jesus and comes to you with proselytism, he is not a disciple of Jesus. Proselytism is not the way; the Church does not grow by proselytism."
Seriously?
And in case there were some students that were confused about what he had just said, Pope Francis made the exact same point one more time…
Football teams proselytize, this can be done. Political parties, can be done there. But with faith there is no proselytism.
So there you have it.
According to Pope Francis, Christians are never supposed to try to convert anyone.
But this would seem to directly contradict the words of Jesus. The following are just a few examples…
https://hnewswire.com/a-strong-delusiongodless-men/
Matthew 28:18-20

18 And Jesus came and spake unto them, saying, All power is given unto me in heaven and in earth.

19 Go ye therefore, and teach all nations, baptizing them in the name of the Father, and of the Son, and of the Holy Ghost:

20 Teaching them to observe all things whatsoever I have commanded you: and, lo, I am with you always, even unto the end of the world. Amen.

Mark 16:15-16

15 And he said unto them, Go ye into all the world, and preach the gospel to every creature.

16 He that believeth and is baptized shall be saved; but he that believeth not shall be damned.

Acts 1:8

But ye shall receive power, after that the Holy Ghost is come upon you: and ye shall be witnesses unto me both in Jerusalem, and in all Judaea, and in Samaria, and unto the uttermost part of the earth.
Of all the things that Pope Francis has ever said, this has me more upset than anything else by far.
Does he really want billions of people to have no hope?
Because without Jesus, there is no hope and no future for anyone.
Even if you are able to have all the health, wealth, fame and pleasure in this life that you could ever want, there would still be no future for you without Jesus. This life is not the end, and thanks to the cross we can have eternal life through Jesus Christ. This is the greatest news that anyone could possibly ever receive, and we should be trying to share it with everyone that we can. I share an extended version of the gospel on all of my websites, and the longest chapter in all of my books is an invitation to become a Christian.
But apparently Pope Francis does not think that we should be trying to share this message with anyone.
What in the world is he thinking?
On the other hand, one of the most notorious rappers on the entire globe is now proudly preaching the gospel and trying to reach as many people with the message of the cross as he possibly can.
For most of his career, very few people would have ever imagined that someday Kanye West would be a passionate Christian evangelist. But of course the truth is that the message of the cross can change anyone, and nobody is out of God's reach.
When I was encouraged to watch West's new video entitled "Follow God" last month, I have to admit that I was impressed. It has already been watched more than 25 million times on YouTube, and you can find it right here.
But what has impressed me far more is the fact that West has been encouraging people to give their lives to Jesus at his live events. The following comes from Charisma…
According to two people who attended a Kanye West concert on Friday, over 1,000 people gave their lives to Jesus Christ during the famed rapper's altar call.

West performed underneath the crosses outside Bethany Church in Baton Rouge, Louisiana. The event drew thousands of people who came to lift their hands and worship. Even though the service started an hour late, according to Fox 8, people said they were thrilled to participate.
West and his crew even had the gumption to give an altar call when they performed at Lakewood not too long ago.
It is not how you start in life that matters.
What really matters is how you finish, and I find it quite bizarre that Kanye West and Pope Francis are both running in completely opposite directions.
West is trying to tell everyone that he can about Jesus, but meanwhile, the Pope doesn't want his followers to try to convert anyone.
Of course, both West and the Pope could change directions again tomorrow. Every day is a test, and all of us will face great challenges during the times that are coming.
But at this moment, Kanye West is using every opportunity he has to preach the gospel, and because of that, I rejoice.
You Should Know That he is one of the Leader of the Antichrist Church — "the Bible 'Antichrist' System". the Pope Thinks He Sits in Place of Christ, Acting as If He Is God, Which Is What Antichrist Actually Means in the Original Language. Someone Who Puts Himself in Place of Christ. and the Doctrines of This Church Are an Abomination to Our Holy Heavenly Father, Come out of Her My People! (Revelation 18:4).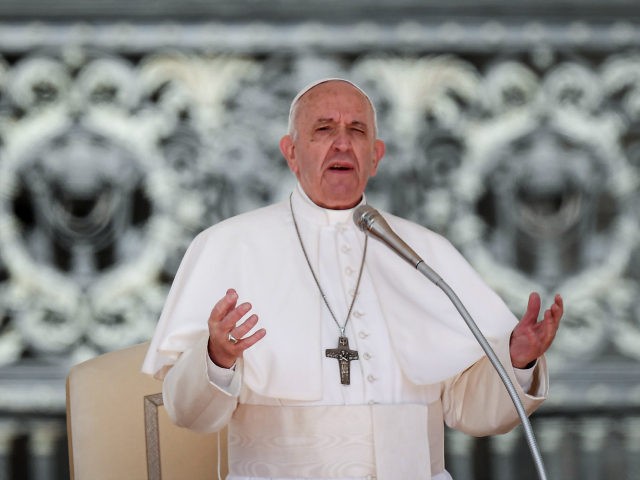 ROME — Pope Francis blasted religious fundamentalism Monday, telling an Argentinian interreligious dialogue group that fundamentalism is a "plague."
"Beware of the fundamentalist groups: everyone has his own. In Argentina too there is a little fundamentalist corner," the pope told his hearers. "And let us try, with fraternity, to go forward. Fundamentalism is a scourge and all religions have some kind of fundamentalist first cousin there, which forms a group."
The pope took pains to show that it is not just Muslim extremists who practice violent fanaticism, citing historical instances of Christian fanaticism and religiously motivated violence, such as the Saint Bartholomew's Day massacre and a scene of forced conversion from the Chanson de Roland. Source
SECRET HISTORY OF PAPAL ROME
Pope Francis forgot to mention: The majority of people today, including Roman Catholics do not know about the true bloody history of the Papal Church of Rome. The true history of the Roman Catholic Church has been hidden away from the eyes of the masses, through the re-writing of the history books, so that they cannot see the truth about the antichrist church, otherwise known as Babylon, the Mother of Harlots. On this page, we will give you a glimpse into the history of Papal Rome, with a timeline of events that took place during the past 1000 years.
Please know, this is not out of hate for the people WITHIN the Catholic Church, but hate for what the Catholic Church has done and for what she CONTINUES to do. God is calling His precious children OUT of this church (Babylon) and we are here to help sound that call!
"Under the guise of Christianity, the Papal Church committed more enormities than ever disgraced the annals of paganism. Disregarding the maxims and the spirit of the Gospel, the papal Church, arming herself with the power of the sword, vexed the Church of God and wasted it for several centuries, a period most appropriately termed in history, the 'dark ages'. "The kings of the earth gave their power to the Beast." (Fox's Book of Martyrs, Ch. IV)
"Roman Catholicism was born in blood, has wallowed in blood, and has quenched its thirst in blood, and it is in letters of blood that its true history is written." (Baron DePonnat, 1940)
"And I saw the woman drunken with the blood of the saints, and with the blood of the martyrs of Jesus." (Revelation 17:6)
"I learned much from the Order of the Jesuits, said Hitler … Until now, there has never been anything more grandiose, on the earth, than the hierarchical organization of the Catholic Church. I transferred much of this organization into my own party." (Hermann Rauschning, former national-socialist chief of the government of Dantzig: 'Hitler ma dit', (Ed. Co-operation, Paris 1939, pp.266, 267, 273 ss).
Before we get into the blood that the Roman Catholic Church has spilled throughout her history, just take a quick look at the following wicked crimes against CHILDREN that this church has committed and STILL continues to commit Source
Wicked Crimes Against Children That This Church Has Committed and Still Continues to Commit
Crimes Against CHILDREN
6,000+ Catholic priests abused 16,000+ (known) children since 1950 in America (link)
500,000 children taken from families, forced into Catholic institutions and abused in Australia from 1930 to 1970 (link)
4,000+ children sexually abused in Australia since 1980 (link)
Hundreds of thousands of children abused in Catholic and Protestant 'care homes' in Germany between 1950 to 1970 (link)
Pope John Paul II ignored the abuse of 2,000 boys in Austria over decades and covered up 'innumerable' cases of abuse (link)
ONE MILLION men women and children in Croatia tortured and killed by the Catholic Church in the 1940s (link)
20,000+ children abused by the Catholic Church since 1945 in the Netherlands (link)
150,000 children abused and killed in government and Catholic (plus Anglican) run institutions in Canada from 1876 to 1996 (link and here)
1,700+ Catholic priests accused of abuse in Brazil (link)
Catholic Church sends pedophile priests to South American churches (link and here)
Tens of thousands of children abused by Catholic priests in Ireland between 1930 to 1990 (link)
10,000+ women abused in Catholic institutions in Ireland between 1920 to 1996 (link)
Hundreds of Catholic priests abused children in the Philippines between 1980 to 2000 (link)
800,000 people massacred in Rwanda, with support from the Catholic Church in 1994 (link)
Thousands of children and adults abused in Catholic 'care homes' in Scotland in the '60s and '70s (link)
300,000 babies stolen from mothers by the Catholic Church in Spain between 1930 – 1990 (link)
Thousands of children tortured and abused in Catholic schools in Switzerland between 1930 to 1970 (link)
The above is just the tip of the iceberg 10,077,574 Total victims The following data includes cases that governments and courts have published, processed and cases that are being currently investigated.
This antichrist church is not God's church whatsoever. It is an apostate church and history PROVES her status as the main Bible 'antichrist' system. The pope thinks he sits IN PLACE OF Christ, acting as if he is God, which is what antichrist actually means in the original language. Someone who puts himself IN PLACE OF Christ. And the doctrines of this church are an abomination to our Holy Heavenly Father. Heed the call today! COME OUT OF HER MY PEOPLE! (Revelation 18:4).
Christless Christianity is a watered-down version of Christianity that is quickly replacing doctrinal purity while professing itself to be biblical. Christless Christianity presents the Bible as if it were a collection of Aesop's fables—a bunch of unrelated stories with a nice moral at the end of each. Such an approach ignores the grand theme of Scripture—God's redemption of sinful mankind—and the centrality of Christ in Scripture. Rather than creating self-denying disciples (Matthew 28:19), the message of Christless Christianity creates adherents who are "lovers of pleasure rather than lovers of God—having a form of godliness but denying its power," as 2 Timothy 3:4–5 days.
The Bible indicates that there will be a great apostasy during the end times. The "great apostasy" is mentioned in 2 Thessalonians 2:3. The KJV calls it the "falling away," while the NIV and ESV call it "the rebellion." And that's what apostasy is: a rebellion, an abandonment of the truth. The end times will include a wholesale rejection of God's revelation, a further "falling away" of an already fallen world.
The gospel of inclusion is simply the old heresy of universalism re-packaged and given a new name. Universalism is the belief that all people will eventually be saved and go to heaven. The gospel of inclusion, as taught by Carlton Pearson and others, encompasses several false beliefs:
(1) The gospel of inclusion says that the death and resurrection of Jesus Christ paid the price for all of humanity to enjoy eternal life in heaven without any need for repentance.
(2) The gospel of inclusion teaches that salvation is unconditional and does not even require faith in Jesus Christ as the payment for mankind's sin debt.
(3) The gospel of inclusion believes that all humanity is destined to a life in heaven whether or not they realize it.
God knows that evil is not combated with love and understanding.
King David Had This Down:
The misfits. The rebels. The troublemakers, The Cowboys. The round pegs in the square holes misfits. The ones who see things totally differently. They're not comfortable with the rules. And they have no respect for the status quo Pharisees "hypocrites". You can quote them, disagree with them, glorify or vilify them. About the only thing you can't do–is ignore them". Because they change things. They push GOD's human race forward and that bothers the politicians and otherworldly liars. And while some may see them as the crazy ones, I see a genius. Because the people who are crazy enough to think they can change the world, are the ones who do. SRH….
The 127 understands the pain and sorrow associated with being a throwaway child, We push this throwaway child towards bettering their education, be it junior-college are going for a Masters's degree. This program is about them because they determine by the grace of God if they're going to be a pillar in the community or a burden on society. Some of the strongholds orphans deal with are: fear, resentment, bitterness, unforgiveness, apathy, unbelief, depression, anxiety, lust, anger, pride, and greed. Many of these strongholds do open the door to addiction. Please Help The 127
Prophecy Unfolding Before Our Eyes in Real-Time
StevieRay Hansen
Editor, HNewsWire.com
God often uses men who are not of the best moral character. Pharaoh, Nebuchadnezzar, Cyrus, Herod, and Trump (amongst others), to accomplish His will in events He orchestrates during human history. We either trust the sovereignty of God or we don't. Nothing happens apart from Him…
The best index to a person's character is how he treats people who can't do him any good, and how he treats people who can't fight back…
The Birth Pains Are Growing Stronger….
One of the signs of ruling class collapse is when they can no longer enforce the rules that maintain them as a ruling class. When the Romans started making exceptions to republican governance, it was a matter of time before someone simply decided the rules no longer applied to them. Perhaps the robot historians will consider Obama our Marius or Sulla. Maybe that person is in the near future. Either way, the rule of law is over and what comes next is the rule of men.
"Don't piss down my back and tell me it's raining." Outlaw Josey Wales
"Man will ultimately be governed by God or by tyrants." as in Nancy Pelosi (D-San Fran-feces)
My name is Steve Meyers and I need to share a vision and warning that the Lord showed me back in April 2007….
Many of you will ask why I waited so long to share the warning. I didn't. I shared the story with everyone that would listen from pastors to friends to family to colleagues. Immediately following the initial vision, I called a close friend. I told him to sit down that I had something to tell him. I needed it documented as I knew this was supernatural and from God. As I witness events unfolding today, I need to share the vision again.
The risk of loss in trading futures and options on futures can be substantial. The author does not guarantee the accuracy of the above information, although it is believed that the sources are reliable and the information accurate. The author assumes no liability or responsibility for direct or indirect, special, consequential or incidental damages or for any other damages relating or arising out of any action taken as a result of any information or advice contained in this commentary. The author disclaims any express or implied liability or responsibility for any action taken, which is solely at the liability and responsibility of the user. Steve Meyers, StevieRay Hansen
The Un-Godly — Those That Suppress the Truth, the social media giants built multi-billion dollar empires by giving everyone a voice, but now that they have such a dominant position on the Internet they have decided that many prominent conservative voices should be completely silenced.
Our government has been overthrown. As evidenced by Trump's capitulation on the border, his recent servitude to the GMO industry and his acquiescence to the warmongers, our President has been compromised. Our liberties are being eliminated one by one. Gun confiscation is next. The Constitution is gasping its last breaths. Our borders are destroyed and our culture has been turned upside down by every perversion known to man.
They are everyone you can't stand, from gun prohibitionists and Socialists to the corrupt mainstream media, large social media outlets, Hollywood, and our institutions of higher education, to name but a few. They are anyone working against our GOD Given freedoms, rights, constitution, etc.
It's interesting when you connect the dots, the masses are opposed to God's blueprint and therefore will bring destruction upon the earth intentionally. Me, I, mine, narcissists generation will bring total destruction upon God's people, only the chosen will survive, we live in evil times, dress appropriately, put on the full armor of God!….
Force is now the only rule remaining in deep state-controlled America. Everything else has collapsed. There is no free speech, no fair trial, no system of justice, no reasonable expectation of human rights anywhere, no fair elections, no honest news, no honest Wall Street operations, no real public education, no clean food, and threats from the elitist, the power structure that is hell-bent on bringing the New World order into the reality of the sleeping masses, get woke or get yoked, the choice still lives in the people's hands. Next, the AntiChrist will appear with many empty promises, peace, and security, in reality, it's the yoking of mankind, We are on the Doorstep of the Great Tribulations…
https://hnewswire.com/life-as-you-have-known-it-will-never-be-the-same-again/
The prophet does not confuse truth with consensus. The prophet does not confuse God's word with the word of those who happen to hold power at present, or with the opinion of the majority. This is because powerholders and the majority can fall victim to a lying spirit-and this means a power that actually seizes the majority of experts, the political leadership, and the public.
I just saw the best news site I ever saw in my life. I never saw so much news and videos and links in my life. You have to go to Whatfinger News. , here – https://www.whatfinger.com – click this I bet you found your go-to news site from here on.
'PORTA DOS FONDOS' (TRANSLATES TO "BACK DOOR") HYPER-REPROBATES…
Thanks to people like Pastor Steven Anderson and the choir of preachers he has assembled within the New Independent Fundamentalist Baptist movement there has been a resurgence in what is called the Reprobate Doctrine. A Biblical doctrine that demonstrates in scripture, that God will turn people over to their vile lifestyles as a curse, blinding them to salvation in Jesus, giving them over to a devil's hell for eternity. A doctrine that I believe is completely Biblical and defined by the Apostle Paul in Romans 1 is unmistakably visceral language.
Let Me Make This Abundantly Clear. (I Am Apolitical) While I Have a General Distaste for Electric Cars and Politicians No Matter the Party They Belong To, I Am Unashamedly Politically a Bible Believing Conservative Christian. I Have a Severe Distrust of Government. I Believe It Is the Most Inefficient and Ineffective Way to Accomplish Most Things. While I Strongly Disagree with Liberals/Progressives and Conservative on Most Political Issues, and While I Believe Liberals/Progressives and Most Politicians Are Terribly Misguided and Naive About What Big Government Will Eventually Result In, I Strive to Not Question Their Motives. at the Same Time, While I Find Myself in Agreement with Conservative Politicians on Some Issues, I Do Not Believe Electing Republicans Is the Answer to Everything. for Me, Very Sadly, the Main Difference Between Republicans and Democrats Is How Quickly They Want to Drive the Car Towards the Cliff. Simply Put, I Do Not Believe the Government Is the Solution for Everything. I Do Not Place Any Faith, Trust, or Hope in Any Politicians to Fix What Is Wrong with the World. "Come Lord Jesus!" (Revelation 22:20) The prophet does not confuse truth with consensus. The prophet does not confuse God's word with the word of those who happen to hold power at present, or with the opinion of the majority. This is because powerholders and the majority can fall victim to a lying spirit-and this means a power that actually seizes the majority of experts, the political leadership, and the public.StevieRay Hansen
Prophecy Unfolding Before Our Eyes in Real-Time
Steve Quayle – Giants – Dead Scientists – Gold Metals – Radio … stevequayle.com/
Sources for this article: ZeroHedge.com The End of The American Dream blog HNewsWire.com
Tagged Under: Banks, tribulation, hnewswire StevieRay Hansen, HNewsWire, antichrist, digital gulag, antichrists, Apple, Bible, Big Tech, bigotry, Christian baker, Christianity, Christians, Colorado, Colorado Civil Rights Commission, conservatives, deep state, demonic assault, end of days, end times, Facebook, First Amendment, free speech, Google, hate groups, Hate speech, Electronic Prison, Birth Pains, banned, bias, Big Tech, Censorship, Collapse, content publishers, digital tyranny, Donald Trump, election fraud, evil, freedom of speech, Google, impotence, meddling, oppressed, President Trump, speech police, tech giants, technocrats, thought control, Trump, Tyranny
We make every effort to acknowledge sources used in our news articles. In a few cases, the sources were lost due to a technological glitch. If you believe we have not given sufficient credit for your source material, please contact us, and we will be more than happy to link to your article.