Advisory: Be careful of what you read on social media. The algorithms used by these platforms have no regard for Biblical truth. They target your emotions to keep you engaged on their site so their advertisers can drop more ads. These platforms exist to enrich their stockholders. Consider God's promise to Believers in James 1:5, "If any of you lacks wisdom, you should ask God, who gives generously to all without finding fault, and it will be given to you."
Implanted Chips Will Have "Labor Market Advantage" Just when you thought things couldn't get more dystopian this year, American multi-national software company Citrix has quietly released into the internet ethos that it expects workers to have "implanted chips" by the year 2035.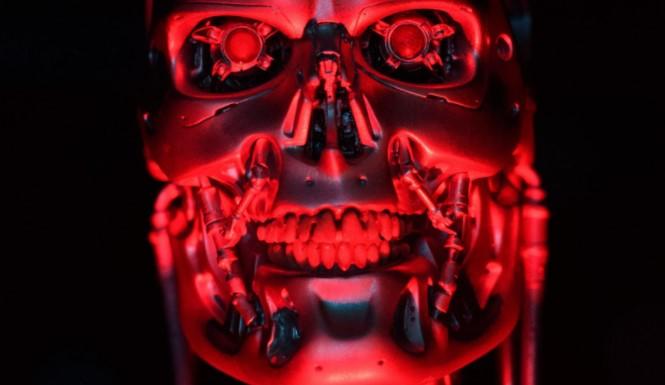 Citrix has joined names like Zoom and Slack as popular talking points during the coronavirus pandemic, as more Americans work from home. The trend, while it may reverse course post-pandemic, is still widely considered to be secular in nature as software and technology has made it easier than ever to work from home.
But just how easy should we be making it? Citrix seems to think that Americans should willingly start turning themselves into cyborgs – a decision that, as champions of liberty we are fine with if people want it – but at the behest of their corporate overlords.
The company Tweeted out about a week ago that those with "implanted chips" by 2035 will likely have a "labor market advantage".
54% of business leaders believe that by 2035, workers with implanted chips will have a labor market advantage. Take a step into the future of work at http://now.citrix.com/work2035 #work2035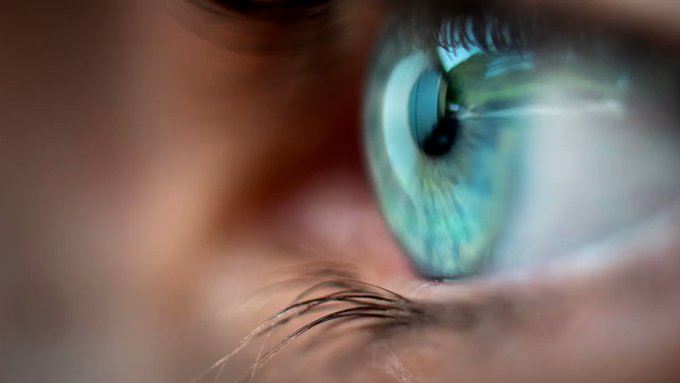 eah, and if you turn yourself into a full on robot that never has to use the bathroom, eat or smoke a cigarette on a break, that would probably make you more appealing as well.
"By 2035 some workers will have taken technology augmentation a step further, choosing to be enhanced with implanted chips," Citrix's "Work 2035" report read. "Almost half (48%) of professionals would be willing to have a chip implanted in their body if it would significantly improve their performance and remuneration."
The report notes an obvious delta between business "leaders" and employees on their feelings about implants: "Almost eight in 10 business leaders (77%) believe that under-the-skin chips and sensors will increase worker performance and productivity by 2035, compared to just 43% of employees who share this view."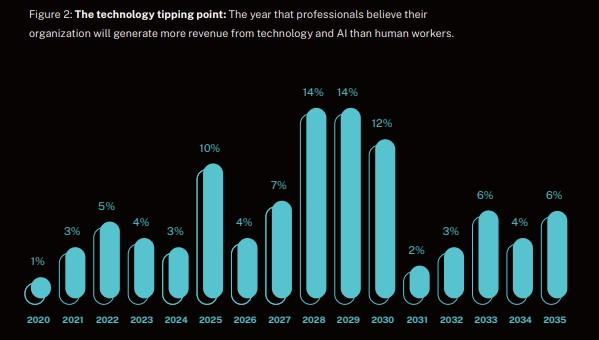 The company followed up in a blog post on its website: "Seventy-seven percent of all surveyed professionals believe that by 2035, AI will significantly speed up their decision-making process. A majority of respondents agree that in the future, tech interfaces will increase human productivity and performance."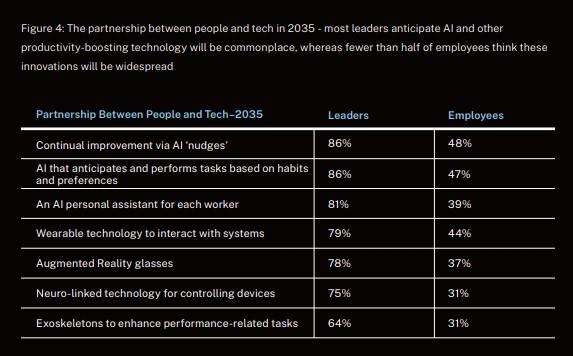 And, like it or not, Citrix predicts AI will have a profound presence in office environments going forward: "Additionally, although over 3/4 of leaders believe that organizations will create functions like AI management departments and cybercrime response units, fewer than half of employees anticipate these business units by 2035."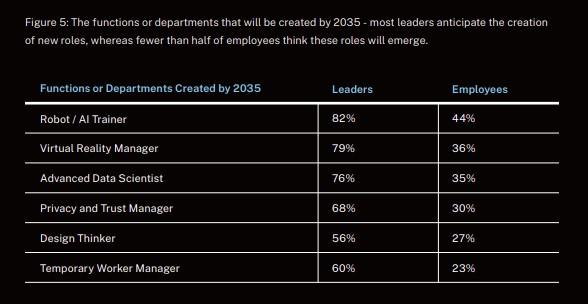 But while business leaders are obviously quick to embrace the cost savings that come with AI, the rank and file doesn't seem to jazzed about the idea: "Whereas most business leaders anticipate a world of strong corporate structures powered by a flourishing human-tech partnership, employees foresee a much more fragmented world, with big corporations no longer dominant, and many roles replaced by technology."
You can read Citrix's full "Work 2035" report here, though we're not sure why you'd want to.
Maybe just wait until 2021 to crack this one open.
This Article Was Written April 3, 2017/ Just to Show You How Far Satan Soldiers Have Come in Four Years With the (Microchip) AKA The Mark of the Beast Stevieray Hansen
Plans are Underway to Microchip every Newborn in U.S. and Europe…666
Regarding plans to microchip newborns, Dr. Kilde said the U.S. has been moving in this direction "in secrecy."
She added that in Sweden, Prime Minister Olof Palme gave permission in 1973 to implant prisoners, and Data Inspection's ex-Director General Jan Freese revealed that nursing-home patients were implanted in the mid-1980s. The technology is revealed in the 1972:47 Swedish state report, Statens Officiella Utradninger
Are you prepared to live in a world in which every newborn baby is micro-chipped? And finally are you ready to have your every move tracked, recorded and placed in Big Brother's data bank? According to the Finnish article, distributed to doctors and medical students, time is running out for changing the direction of military medicine and mind control technology, ensuring the future of human freedom.
"Implanted human beings can be followed anywhere. Their brain functions can be remotely monitored by supercomputers and even altered through the changing of frequencies," wrote Dr. Kilde. "Guinea pigs in secret experiments have included prisoners, soldiers, mental patients, handicapped children, deaf and blind people, homosexuals, single women, the elderly, school children, and any group of people considered "marginal" by the elite experimenters. The published experiences of prisoners in Utah State Prison, for example, are shocking to the conscience.
"Today's microchips operate by means of low-frequency radio waves that target them. With the help of satellites, the implanted person can be tracked anywhere on the globe. Such a technique was among a number tested in the Iraq war, according to Dr. Carl Sanders, who invented the intelligence-manned interface (IMI) biotic, which is injected into people. (Earlier during the Vietnam War, soldiers were injected with the Rambo chip, designed to increase adrenaline flow into the bloodstream.) The 20-billion-bit/second supercomputers at the U.S. National Security Agency (NSA) could now "see and hear" what soldiers experience in the battlefield with a remote monitoring system (RMS).
**"When a 5-micromillimeter microchip (the diameter of a strand of hair is 50 micromillimeters) is placed into optical nerve of the eye, it draws neuro-impulses from the brain that embody the experiences, smells, sights, and voice of the implanted person. Once transferred and stored in a computer, these neuro-impulses can be projected back to the person's brain via the microchip to be re-experienced. Using a RMS, a land-based computer operator can send electromagnetic messages (encoded as signals) to the nervous system, affecting the target's performance. With RMS, healthy persons can be induced to see hallucinations and to hear voices in their heads. **
**"Every thought, reaction, hearing, and visual observation causes a certain neurological potential, spikes, and patterns in the brain and its electromagnetic fields, which can now be decoded into thoughts, pictures, and voices. Electromagnetic stimulation can therefore change a person's brainwaves and affect muscular activity, causing painful muscular cramps experienced as torture." **
** The Mark of the Beast – Means Total Surveillance of Livestock, too…**
The National Animal Identification System (NAIS) is set up to put RFID tags in all livestock. This means total surveillance of all livestock. It is mandatory by January 2008. This means if you have one chicken, one horse, one cow, one sheep, one goat, one bison, one sheep, one goat, one llama, one alpaca, one turkey, or one duck, etc – **you must register, the premises and the animals. **Who do you think will be next? You and me. See: http://animalid.aphis.usda.gov/nais/about/pdf/NAIS_Draft_Strategic_Plan_42505.pdf and http://animalid.aphis.usda.gov/nais/about/pdf/NAIS_Technical_Supplement_072605.pdf
GPS Device Finds Bank Robbery Suspect…
**Cincinnati, OH — Police say modern technology foiled an old-fashioned bank robbery. A teller placed an electronic Global Positioning System device in a bag of stolen money, allowing police to track down a suspect in just 42 minutes Thursday. "Around here (GPS) is still relatively rare," Hamilton County sheriff's office spokesman Steve Barnett said. "But with the advancement in technology and the continued success of catching bank robbers, soon I would hope that other financial institutions would jump on board." Authorities said that after William Ingram, 46, left a U.S. Bank in suburban Colerain Township, the GPS device tracked him to a car dealership in Hartwell, where he was returning a Honda that he had borrowed for a test drive but actually used as a getaway car. When Ingram was confronted, money began spilling from his pockets, officials said. ** EDITOR'S Comment: There will be no place to hide for anyone who takes the Mark of the Beast.
** Three R's: Reading, Writing, RFID**** (Radio Frequency Identification) chips…**
Gary Stillman, the director of a small K-8 charter school in Buffalo, New York, is an RFID (Radio Frequency Identification) believer. While privacy advocates fret that the embedded microchips will be used to track people surreptitiously, Stillman said he believes that RFID tags will make his inner city school safer and more efficient.
Stillman has gone whole-hog for radio-frequency technology, which his year-old Enterprise Charter School started using last month to record the time of day students arrive in the morning. In the next months, he plans to use RFID to track library loans, disciplinary records, cafeteria purchases and visits to the nurse's office. Eventually he'd like to expand the system to track students' punctuality (or lack thereof) for every class and to verify the time they get on and off school buses. "That way, we could confirm that Johnny Jones got off at Oak and Hurtle at 3:22," Stillman said. "All this relates to safety and keeping track of kids…. Eventually it will become a monitoring tool for us." Radio-frequency identification tags — which have been hailed as the next-generation bar code — consist of a microchip outfitted with a tiny antenna that broadcasts an ID number to a reader unit. The reader searches a database for the number and finds the related file, which contains the tagged item's description, or in the case of Enterprise Charter, the student's information.
** Euro notes may be radio tagged…**
Hitachi is rumored to be in talks with the European Central Bank about embedding radio tags into euro banknotes. Radio tags the size of a grain of sand could be embedded in the euro note if a rumored deal between the European Central Bank (ECB) and Japanese electronics maker Hitachi is signed. "RFID (Radio Frequency Identification) tags also have the ability of recording information such as details of the transactions the paper note has been involved in. It would, therefore, also prevent money-laundering, make it possible to track illegal transactions and even prevent kidnappers demanding unmarked bills," Chopra said.
Library adopts Spy Chips…
A civil liberties watchdog group is expressing concern over the San Francisco Public Library's plans to track books by inserting computer chips into each tome. Library officials approved a plan Thursday to install tiny radio frequency identification chips, known as RFIDs, into the roughly 2 million books, CDs and audiovisual materials patrons can borrow. The system still needs funding and wouldn't be ready until at least 2005.
** Your car tires have RFID's chips in them ALREADY!!!**
Its a us federal sponsored initiative to track vehicles near certain highways feeding certain urban areas. Basically the FBI enters a rfid number into the database and then history of travel for the car pops up. The feds can also pre-enter rfids they want to watch after getting a reading off your parked car or from the Canadian-us customs border (where they already actively log the car rfids in the tires and associate them with plates) Your tires have a passive coil with 64 to 128 bit serial number emitter in them!
Federal Drug Administration approves use of the Mark of the Beast for medical Patients…
And he shall make all, both little and great, rich and poor, freemen and bondmen, to have a character in their right hand or on their foreheads: And that no man might buy or sell, but he that hath the character, or the name of the beast, or the number of his name. (Apocalypse Chapter 13: 16-17)
Medical milestone or privacy invasion? A tiny computer chip approved Wednesday for implantation in a patient's arm can speed vital information about a patient's medical history to doctors and hospitals. But critics warn that it could open new ways to imperil the confidentiality of medical records.
The Food and Drug Administration said Wednesday that Applied Digital Solutions of Delray Beach, Fla., could market the VeriChip, an implantable computer chip about the size of a grain of rice, for medical purposes.
With the pinch of a syringe, the microchip is inserted under the skin in a procedure that takes less than 20 minutes and leaves no stitches. Silently and invisibly, the dormant chip stores a code that releases patient-specific information when a scanner passes over it.
Think UPC code. The identifier, emblazoned on a food item, brings up its name and price on the cashier's screen. At the doctor's office the codes stamped onto chips, once scanned, would reveal such information as a patient's allergies and prior treatments, speeding care.
The microchips have already been implanted in 1 million pets. But the chip's possible dual use for tracking people's movements – as well as speeding delivery of their medical information to emergency rooms – has raised alarm.
Mexico's Attorney General required the Mark of the Beast in a 160 people. Thousands more are now planned…
MEXICO CITY, MEXICO – Security has reached the subcutaneous level for Mexico's attorney general and at least 160 people in his office – they have been implanted with microchips that get them access to secure areas of their headquarters.
Mexico's top federal prosecutors and investigators began receiving chip implants in their arms in November in order to get access to restricted areas inside the attorney general's headquarters, said Antonio Aceves, general director of Solusat, the company that distributes the microchips in Mexico.
Attorney General Rafael Macedo de la Concha and 160 of his employees were implanted at a cost to taxpayers of $150 for each rice grain-sized chip. More are scheduled to get "tagged" in coming months, and key members of the Mexican military, the police and the office of President Vicente Fox might follow suit, Aceves said. Fox's office did not immediately return a call seeking comment. Aceves said his company eventually hopes to provide Mexican officials with implantable devices that can track their physical location at any given time, but that technology is still under development.
The chips that have been implanted are manufactured by VeriChip Corp., a subsidiary of Applied Digital Solutions Inc. (ADSX) of Palm Beach, Fla. They lie dormant under the skin until read by an electromagnetic scanner, which uses a technology known as radio frequency identification, or RFID, that's now getting hot in the inventory and supply chain businesses. Erik Michielsen, director of RFID analysis at ABI Research Inc., said that in theory the chips could be as secure as existing RFID-based access control systems such as the contactless employee badges widely used in corporate and government facilities.
In addition to the chips sold to the Mexican government, more than 1,000 Mexicans have implanted them for medical reasons, Aceves said. Hospital officials can use a scanning device to download a chip's serial number, which they then use to access a patient's blood type, name and other information on a computer. Still, Silverman said that his company has sold 7,000 chips to distributors across the United States and that more than 1,000 of those had likely been inserted into U.S. customers, mostly for security or identification reasons.
Because the Applied Digital chips cannot be easily removed – and are housed in glass capsules designed to break and be unusable if taken out – they could be even more popular someday if they eventually can incorporate locator capabilities. Already, global positioning system chips have become common accouterments on jewelry or clothing in Mexico. In fact, in March, Mexican authorities broke up a ring of used-car salesmen turned kidnappers who were known as "Los Chips" because they searched their victims to detect whether they were carrying the chips to help them be located.
Bio-chip implant "VeriPay" arrives for cashless checkless society…
At a global security conference held on November 21, 2003, in Paris, an American company, Applied Digital Solutions, announced a new syringe-injectable microchip "VeriPay" implant for humans, designed to be used as a fraud-proof payment method for cash and credit-card transactions. The chip implant is being presented as an advance over credit cards and smart cards, which, absent biometrics and appropriate safeguard technologies, are subject to theft, resulting in identity fraud.
Cashless payment systems are now part of a larger technology development subset: government identification experiments that seek to combine cashless payment applications with national ID information on media (such as a "smart" card), which contain a whole host of government, personal, employment and commercial data and applications on a single, contactless RFID chip. "We are the only ones out there offering implantable ID technology," said Silverman, who announced the "VeriPay" service during a speech Friday at ID World 2003 in Paris. "We believe the market will evolve to use our product."
VeriPay – Your Cash Register on the move… You can now accept credit card payments from your customers anywhere and anytime. All you need is a standard GSM mobile phone, which becomes an EFTPOS terminal in your pocket. You don't even need to make a phone call – transaction details are simply sent as an SMS text message and confirmed within a few seconds. Ensure the card is good and money is in your bank before you leave the job. No more end-of-day paperwork, visits to the bank or double handling of transactions.
U.N. meeting hears proposal for global human database, ID numbers, to register everyone…
Every person in the world would be fingerprinted and registered under a universal identification scheme to fight illegal immigration and people smuggling outlined at a United Nations meeting today. The plan was put forward by Pascal Smet, the head of Belgium's independent asylum review board, at a roundtable meeting with ministers including Australian Immigration Minister Philip Ruddock this afternoon. But he said the plan could be extended worldwide.
Verichip, a miniaturized, implantable identification device with a variety of medical, security and emergency applications…
VeriChip is an implantable, 12mm by 2.1mm radio frequency device about the size of the point of a typical ballpoint pen. Each VeriChip will contain a unique identification number and other critical data. Utilizing an external scanner, radio frequency energy passes through the skin energizing the dormant VeriChip, which then emits a radio frequency signal transmitting the identification number and other data contained in the VeriChip. The scanner will display the identification number, but the VeriChip data can also be transmitted, via telephone or the Internet, to an FDA compliant, secure data-storage site. It will then be accessible by authorized personnel. Inserting the VeriChip device is a simple procedure performed in an outpatient, office setting. It requires only local anesthesia, a tiny incision and perhaps a small adhesive bandage. Sutures are not necessary.
Ex-New Jersey surgeon offers himself for experiment
NEWARK — The terrorist attacks on the World Trade Center have spurred a former surgeon from New Jersey to turn himself into a human guinea pig. Five days after the Sept. 11 attacks, Richard Seelig spent about five minutes implanting two "Verichips" — each no larger than a small breath mint — below the skin of his right forearm and right hip.
Florida firm first to sell ID microchips to be implanted under skin…
"Digital Angel": technology that cares
The Digital Angel is a computer chip that is smaller than a grain of rice and has a short antenna. It is placed under the skin of a person and the chip sends a signal to cell phone towers and satellites in the sky and it can tell the body temperature, pulse, heartbeat, insulin levels, etc. and it also tells the location of a person anywhere in the world. All this information on a person would be available over the internet. This chip can also be put in furniture or anything of value for tracking in case of theft. It can also be put in food to record temperature and location as it is shipped across the country.
The Digital Angel demonstration will be held on Thursday, October 26, at the Unconvention Center (Pier 94) in New York City. Roughly 200 invitations will be issued to interested members of the national media, potential joint-venture/licensing partners and selected Wall Street analysts. As previously announced, attendees of the event will witness an historical first: the first-ever operational combination of bio-sensor technology and Web-enabled wireless telecommunications linked to GPS location-tracking systems.
Applied Digital Solutions (ADSX) holds all the patents on the Digital Angel. The projected worldwide sales is $100 billion dollars. The stock is currently selling at 36 cents a share. They call it "technology that cares." We call it the Mark of the Beast or 666.
Back in 2000 Applied Digital Solutions used this above graphic for their Digital Angel product. The angel image on the left was a part of an early 'splash' screen for a GPS-based tracking device similar to OnStar or LoJack designed to be worn by or implanted in humans for medical monitoring, location of at-risk individuals, firearms control, and as "a foolproof means of identification for e-commerce security.
The image in the center is the prior image inverted. Many people feel that the line drawing of the angel forms a clear and distinct pattern resembling the number 666 – the Number of the Beast from the Book of Revelations. The image on the right highlights this pattern. Was this design a deliberate act of sabotage or an unfortunate accident of design or a sign of the prophecy?
**Our Lady of the Roses' awesome Bayside Prophecies… http://www.tldm.org/Bayside/**These prophecies came from Jesus, Mary, and the saints to Veronica Lueken at Bayside, NY, from 1968 to 1995.
**The Mark of the Beast and the Mark of the Living Christ… **"You have been asked to wear a sacramental about your neck. Now I will explain why, My children. I have warned you of the unseen evil forces about you. I have cautioned you that your human eyes cannot see this. But it exists and is as solid in their world as you are on your earthly plane. Know this, that there are two camps now on earth: Lucifer on one side and the road to Heaven and its followers on the other. You have all been marked. There are two signs now: the mark of the beast and the mark of the living Christ. "Recognize the signs of the times, My children. The war is on." – Our Lady of the Roses, March 25, 1972
**Insight… ** "As time goes on, My children of light, you will be able to recognize with your human eyes, through insight from the Eternal Father in the Spirit, those who are marked with the sign of the cross or the beast." – Our Lady of the Roses, July 25, 1978
**Marked with the mark of satan… **"My child, there will be very many victims upon earth: those who are willing to sacrifice their own pleasures, their own human pursuits, to give them over to the salvation of souls, their brothers and sisters, who are marked with the mark of satan and are seeking to take it away. There is only one way: conversion, and then cure of the sick soul." – Jesus, July 25, 1985
**Every person of conscionable age… **"The final count shall be in the few of those who are to be saved. My children, at this very moment of time upon earth, each and every person of conscionable age has been marked with the sign of the cross and redemption, or they have accepted on free will the mark of the beast, eternal damnation!" -Our Lady of the Roses, August 14, 1978
**Be branded… ** "Each man on earth who has been baptized and set himself up as a follower of My Son in infancy has received the mark of the cross upon him. He can in his lifetime cast this away and be branded with the mark of the beast. This will be of his choice. No man will be lost without his own choice." -Our Lady of the Roses, December 31, 1972
Take a Microchip or Face the Consequences. Judging by the Amount of People Walking Around in Masks During My Trips to the Supermarket, I'd Say the Odds Are Not in the Favor of Free Humanity. Most People Will Line up for It Willingly…
While half of the American voting public is no doubt waiting in earnest for the announcement of a release of the COVID vaccine and as totalitarian states and governments the world over attempt to require proof of negative tests before travel, a new tool in the shed of government surveillance and control is revealing itself.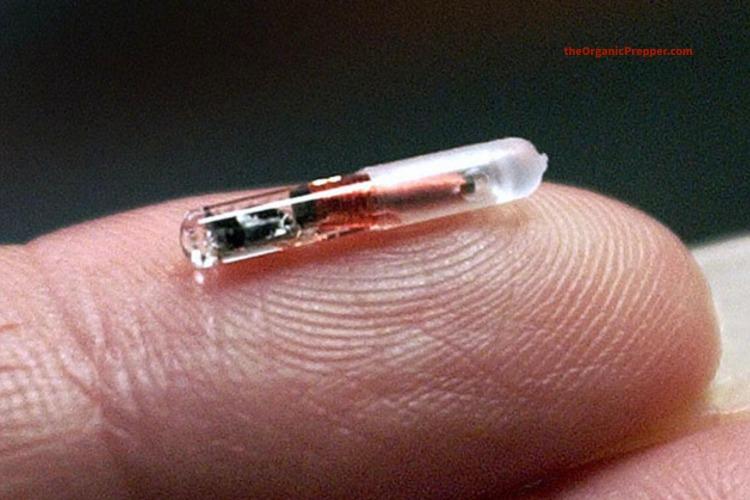 The microchip has arrived.
While many are still attacking anyone warning of the "coming Microchip" as a conspiracy theorist, Luddite, or religious fanatic, that microchip has arrived.
But governments aren't having to market the chip as a method to track, trace, and control their populations. Instead, they are marketing the chip as a way to track and detect COVID and other coronaviruses. Clearly, this is a much easier sell to a public literally terrorized by their governments and mainstream media outlets for the last six months.
Raul Diego details the creation and coming rollout of the new biochip in his article, "A DARPA-Funded Implantable Microchip to Detect COVID-19 Could Hit Markets By 2021," where he writes,
The most significant scientific discovery since gravity has been hiding in plain sight for nearly a decade and its destructive potential to humanity is so enormous that the biggest war machine on the planet immediately deployed its vast resources to possess and control it, financing its research and development through agencies like the National Institutes of Health (NIH), the Defense Advanced Research Projects Agency (DARPA) and HHS' BARDA.

The revolutionary breakthrough came to a Canadian scientist named Derek Rossi in 2010 purely by accident. The now-retired Harvard professor claimed in an interview with the National Post that he found a way to "reprogram" the molecules that carry the genetic instructions for cell development in the human body, not to mention all biological lifeforms.

These molecules are called 'messenger ribonucleic acid' or mRNA and the newfound ability to rewrite those instructions to produce any kind of cell within a biological organism has radically changed the course of Western medicine and science, even if no one has really noticed yet. As Rossi, himself, puts it: "The real important discovery here was you could now use mRNA, and if you got it into the cells, then you could get the mRNA to express any protein in the cells, and this was the big thing." (Source)
Here's what the technology can do
This new technology amounts to the remote control of biological processes.
Diego continues:
As early as 2006, DARPA was already researching how to identify viral, upper respiratory pathogens through its Predicting Health and Disease (PHD) program, which led to the creation of the agency's Biological Technologies Office (BTO), as reported by Whitney Webb in a May article for The Last American Vagabond. In 2014, DARPA's BTO launched its "In Vivo Nanoplatforms" (IVN) program, which researches implantable nanotechnologies, leading to the development of 'hydrogel'.

Hydrogel is a nanotechnology whose inventor early on boasted that "If [it] pans out, with approval from FDA, then consumers could get the sensors implanted in their core to measure their levels of glucose, oxygen, and lactate." This contact lens-like material requires a special injector to be introduced under the skin where it can transmit light-based digital signals through a wireless network like 5G.

Once firmly implanted inside the body, human cells are at the mercy of any mRNA program delivered via this substrate, unleashing a nightmare of possibilities. It is, perhaps, the first true step towards full-on transhumanism. (Source)
Patrick Tucker of Defense One goes into a few more specifics of how the biochip works. He describes it as follows:
The sensor has two parts. One is a 3mm string of hydrogel, a material whose network of polymer chains is used in some contact lenses and other implants. Inserted under the skin with a syringe, the string includes a specially engineered molecule that sends a fluorescent signal outside of the body when the body begins to fight an infection. The other part is an electronic component attached to the skin. It sends light through the skin, detects the fluorescent signal and generates another signal that the wearer can send to a doctor, website, etc. It's like a blood lab on the skin that can pick up the body's response to illness before the presence of other symptoms, like coughing.
You won't be surprised by who supports this.
It is clear this project has support in the halls of the corporate world and the American government.
The private company created to market this technology, that allows for biological processes to be controlled remotely and opens the door to the potential manipulation of our biological responses and, ultimately, our entire existence, is called Profusa Inc and its operations are funded with millions from NIH and DARPA. In March, the company was quietly inserted into the crowded COVID-19 bazaar in March 2020, when it announced an injectable biochip for the detection of viral respiratory diseases, including COVID-19. (Source)
Diego writes,
The only obstacle is a delivery system, which though Moderna claims to be developing separately, is unlikely to get FDA approval before the federal government's own DARPA-developed hydrogel technology, in tandem with Profusa's DARPA-funded light sensor technology, which is expected to receive fast track authorization from the Food and Drug Administration by early 2021 and, more than likely, used to deploy a coronavirus vaccine with the capacity to literally change our DNA.

In addition, the Department of Health and Human Services (HHS), is currently investigating Moderna's patent filings, claiming it failed to disclose "federal government support" in its COVID vaccine candidate patent applications, as required by law. The technicality could result in the federal government owning a 100 percent stake in mRNA-1273. (Source)
Take a microchip or face the consequences.
Activists and concerned citizens need to stop talking about the "coming microchip" and how they will refuse to be chipped when the time comes. That time is now. Soon, people all over the world are going to have a very difficult decision to make – take a microchip or face the consequences. Judging by the amount of people walking around in masks during my trips to the supermarket, I'd say the odds are not in the favor of free humanity. Most people will line up for it willingly.
Note: Listen to researcher Alan Watt of CuttingThroughTheMatrix.com discuss the biochip and much more in a historical and analytical context here:
The World Is In Big Trouble, for Those That Believe We Will Go Back to Some Sense of Normal Life Here on Earth, You Will Be Sadly Disappointed, Seven Years of Hell on Earth Which Began January 1, 2020
"Our courts oppose the righteous, and justice is nowhere to be found. Truth stumbles in the streets, and honesty has been outlawed" (Isa. 59:14, NLT)…We Turned Our Backs On GOD, Now We Have Been Left To Our Own Devices, Enjoy…
While Mainstream Media Continues to Push a False Narrative, Big Tech Has Keep the Truth From Coming out by Shadow Banning Conservatives, Christians, and Like-Minded People, Those Death Attributed to the Coronavirus Is a Result of Those Mentioned, They Truly Are Evil…
Source: HNewsWire ZeroHedge HNewsWire HNewsWire HNewsWire HNewsWire
StevieRay Hansen
Editor, HNewsWire.com
Watchmen does not confuse truth with consensus The Watchmen does not confuse God's word with the word of those in power…
In police-state fashion, Big Tech took the list of accused (including this site), declared all those named guilty and promptly shadow-banned, de-platformed or de-monetized us all without coming clean about how they engineered the crushing of dissent, Now more than ever big Tech has exposed there hand engaging in devious underhanded tactics to make the sinister look saintly, one of Satan's greatest weapons happens to be deceit…
The accumulating death toll from Covid-19 can be seen minute-by-minute on cable news channels. But there's another death toll few seem to care much about: the number of poverty-related deaths being set in motion by deliberately plunging millions of Americans into poverty and despair.
American health care, as we call it today, and for all its high-tech miracles, has evolved into one of the most atrocious rackets the world has ever seen. By racket, I mean an enterprise organized explicitly to make money dishonestly.
All the official reassurances won't be worth a bucket of warm spit. The Globals are behind the CoronaVirus, It Is a Man-Made Bioweapon.
Events of the Tribulation
In the Great Tribulation 2 ½ million die every day for 42 months. In Auschwitz, less than a thousand died each day. That means 2500x as many people die every day. Or to put it in Auschwitz terms—the number of people that died every day at Auschwitz will die every 30 seconds in the Great Tribulation! Or in other terms living on earth will be like living in an Auschwitz death camp—and in death toll there will be the equivalent of an Auschwitz Holocaust twice a day for 42 months!
A brief look through the pages of Revelation chapters six, eight, nine, and sixteen–describe the living hell you can avoid if you are saved this morning. Here are only a few of the dreadful disasters that take place during the Tribulation:
One out of every two people will die during the Tribulation (see Rev. 6:8 and onward), some through the ravages of war, others by starvation, and amazingly many others by the 'beasts of the earth'. So, whether by death that comes instantly and thus less dreaded or a slow and painful death that is lingering and agonizing-50 percent of all people will die. The world's population was 6,415,574,176 yesterday, so that means at least 3,207,500,000 will die. Does that amount to just about eleven times the current population of the United States-can you imagine that? And remember that the population of the world is doubling every 39.5 years. So every day the number of people who will die becomes larger and larger.
One-third of all vegetation will be burned up. All grass, every tree, everything green will be destroyed (see Rev. 8:7).
The sun and the moon will be darkened as nature goes into revolt (see Rev. 8:12).
The gates of hell will open and hordes of locusts, the size of horses, will come upon the earth. Those locusts will be allowed to sting men like scorpions and the pain will last for five months. The Bible says men will beg God to let them die but they will not die (see Rev. 9:3-6).
There will be worldwide famine, unlike anything the world has ever seen (see Rev. 18:8).
There will be a world war so bloody that the blood of those killed in battle will flow for two hundred miles up to the bridle of a horse in the valley of Jezreel. This will be the Battle of Armageddon (see Rev. 14:20).
All told, during the Great Tribulation, as many as half of all the people on the earth will be killed.
---
Amazon "Wish List" for The 127 Faith Foundation
The 127 Faith Foundation: We do not solicit donations from "those on disability, on a fixed income, or those who cannot afford to give." Please Pray!
Or, make checks payable to:
The 127 Faith Foundation
PO Box 127
Pontotoc, TX 76869
The number of Orphans aging out of Child Protective Custody has grown at an alarming rate. The 127 Faith Foundation receives many requests each week to house them at our ranch. Our prayer is that the good people of our country will step up to the challenge and offer financial support for "the least among us." We need your help! StevieRay Hansen, Founder, The 127 Faith Foundation
We make every effort to acknowledge sources used in our news articles. In a few cases, the sources were lost due to a technological glitch. If you believe we have not given sufficient credit for your source material, please contact us, and we will be more than happy to link to your article.