Texas Gov Abbott. Found His Way, Go Woke, Get The Hell Out: Texas Bans Wall Street Giants Blackrock, Credit Suisse And Others Over Energy Boycott, The Feds Can Go To HELL, Don't Mess With Us, Texas Will Secede Soon!
HNewsWire: "You only need to read the news when you wake up in the morning to realize that things have gone worse than they were the previous day. That occurs every day. I've been discussing "Mad Max" for a while now. When I first began discussing it, I received a lot of flack and was referred to as a nut case. It's becoming increasingly more likely that this will happen. It only refers to the West, which includes China, which is not in the West but is also highly leveraged (or indebted). An economy is overextended when a financial system is overextended. The only thing that can happen at some point is something negative. To repay the debt, there are only two options: default or extreme currency inflation. In terms of timing, I'd be surprised if we made it to the end of the year and people continued to view the system as usual.
The system only becomes "ugly" when it malfunctions.
BlackRock, BNP Paribas, and Credit Suisse are among the list of firms that Texas has just issued that will now be banned from working with the state due to their hostility to the energy industry.
After almost a year of suspense that cost banks business as Texas municipal-bond issuers avoided firms whose status was unclear amid the probe, Bloomberg reports that Glenn Hegar, the Republican state comptroller, on Wednesday named the firms he will prohibit from entering into most contracts with the state and its local entities after his office found they "boycott" the fossil fuel sector.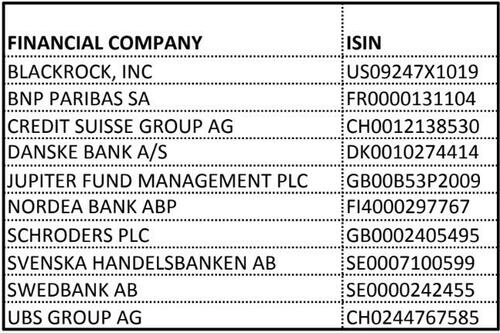 More than 150 firms were sent detailed inquiries, requesting information on whether they were shunning the oil and gas industry in favor of sustainable investing and financing goals.
As a reminder, the survey was triggered by a GOP-backed state law that took effect on Sept. 1, 2021, and which limits Texas governments from entering into certain contracts with firms that have curbed ties with carbon-emitting energy companies.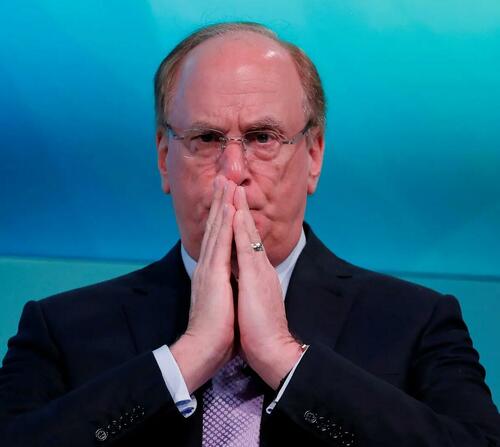 This Guy Is EVIL
Many firms argued that they were simply reacting to customer demand on ESG strategies, but it appears the nation's to producer of crude and natural gas saw straight through the ESG scam.
SRH: The fact that we have a 2nd Amendment and still have guns here is the only reason they haven't snapped the trap shut yet, according to the consensus. The United States is known as "the last bastion.""
"Consider Australia. Consider New Zealand. Consider Canada. Consider the United Kingdom. Can you bring firearms? No, they were taken away. What exactly did they do? They put the population under lockdown. They forced everyone to get the vaccine. As a result, the West will be vastly depopulated and degraded within the next 1, 2, or 5 years. They have complete control over their people. In the United States, however, this is not yet the case."